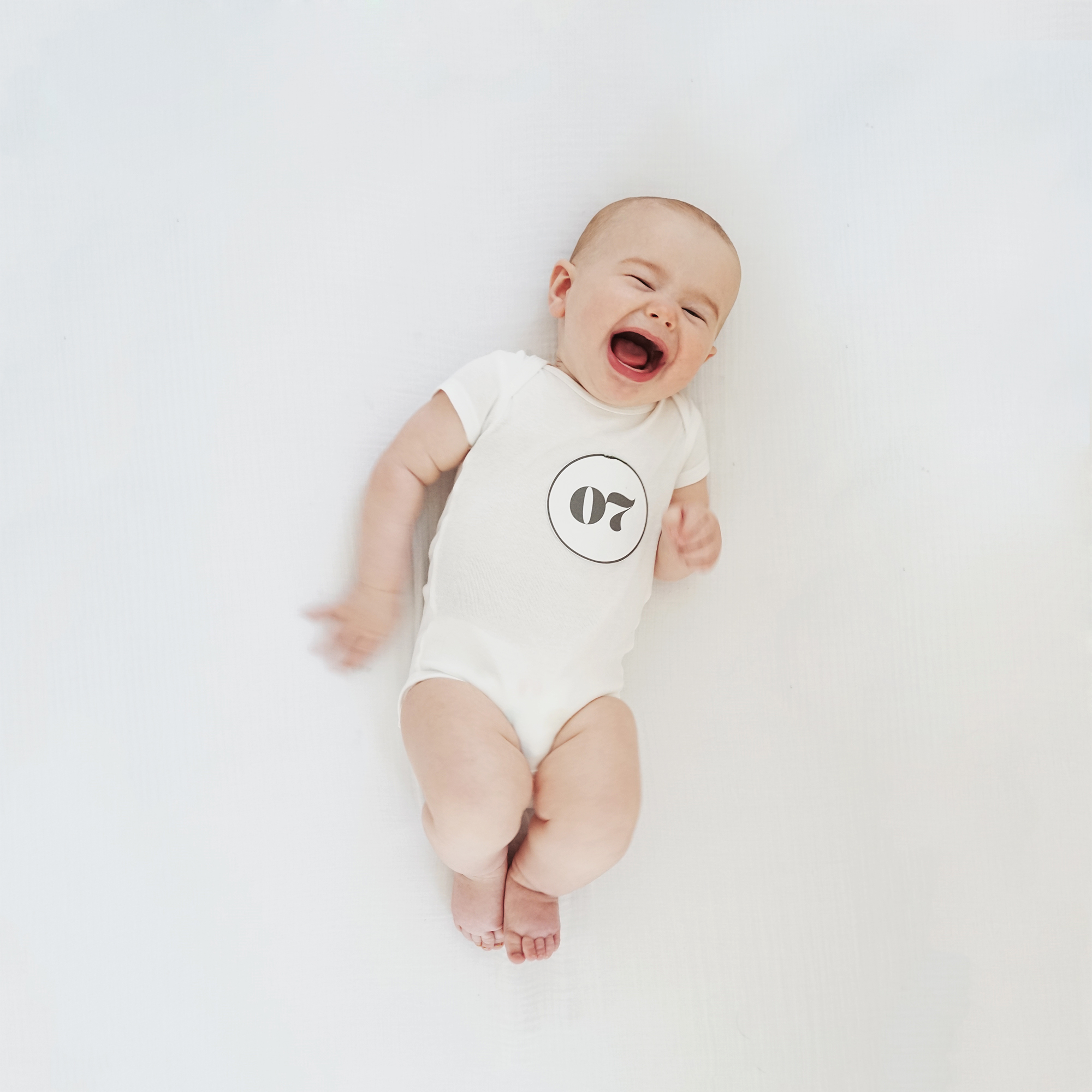 arlo is such a big boy now! and he's changed so much lately — he's really becoming such a mature little guy, so much personality and he brings so much joy to our home.
he loves standing, we hold him up to stand next to his crib and hold onto the bars or up against the couch and he gets sooo excited. maybe he'll start walking sooner i assumed. probably not though. he loves playing with his toys so much, such a cliche baby.
he's now 20 pounds and he's officially grown out of all of his 6 month clothes, and i've learned the lesson that if i truly truly love a clothing item and it's cheap, buy it in a bigger size too. zero teeth still! but he is growing his little fuzz on his head which gets all messy when he wakes up and is too cute.
i'm really desperate to get him to like a show or a musician besides "dave & ava" and raffi, but he still likes his one show and his one musician. he tolerates some other bands like abba and beach boys, and we spent an entire day showing him a zillion different shows but he hated them all. he's very set in his ways and i am going to go crazy at some point.
he now can sit in the shopping cart which has made grocery shopping and errands so much easier! and it's also so chill to be able to have him sit and play and not worry that he'll tumble over every three seconds. in general, i love this age versus a few months ago — while he grabs and throws everything and is such a handful, taking him out in the world is still way better now than when we was tiny.
he has gotten pretty clingy for the past couple weeks, it started a few months ago but he definitely likes to make sure i'm nearby if someone else is holding him. and he loved the washing machine up until a few days ago — suddenly he's terrified by it. i put him in front of it and he screamed! so confused because he seems way too young to have a fear like that and is pretty fine with loud noises when he knows where they're coming from. hoping this isn't a preview of future anxiety he'll have or something like that. anyone know about this?
this month was all about sleep. we went from not letting us put him down to sleeping in his own crib in his own room with no rocking — and while it hasn't been perfect or easy everyday, i am so glad we've sleep trained and will be sharing our experience this week. crazy how much older he seems so suddenly when we aren't sharing a room.
everyone is obsessed with this boy. whenever we go to a restaurant or a party or even the grocery store, everyone comments on what a cutie he is. and he soaks it up and smiles and charms everyone. he is an absolute DREAM!