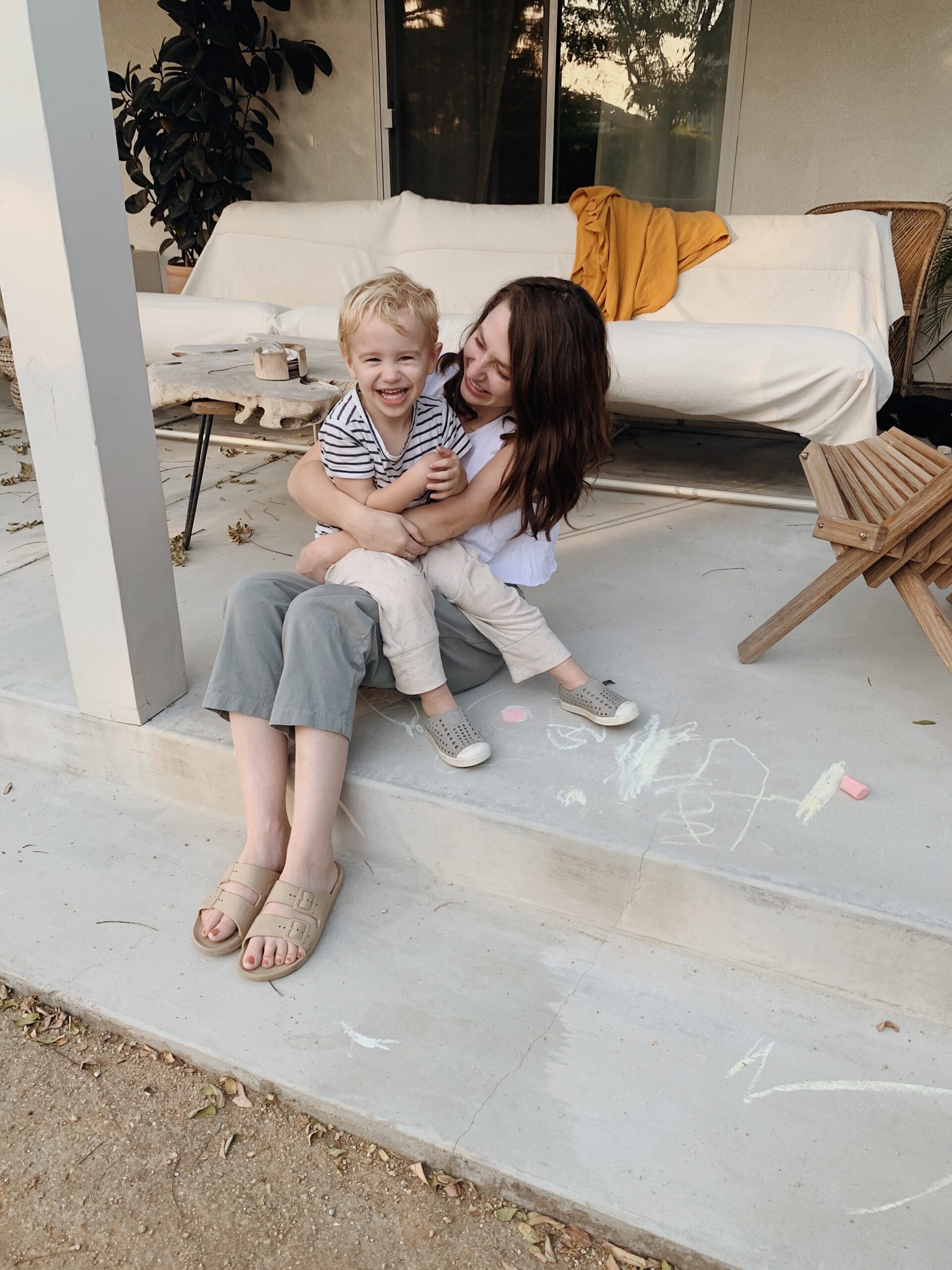 honestly all i want for mothers day is some alone time haha — i'm even going to a hotel alone next week to just finally get a little solo quiet time!! i think that even a few hours of uninterrupted peace and quiet is the ideal gift right now, but you know i had to round up some pretty things too.
ps last year, not only did i get to stay in bed for a few hours, i had gid and arlo leave the house and go pick up some lobster rolls for dinner so it was win win. quiet AND my fave food 🙂
last year's mothers day gift guide focused on being stuck at home– this year, since we're mostly still stuck at home but it's not news at this point– this gift guide is more focused on self care and rest. we all need it so bad right?!? here are some thoughtful and beautiful gifts for any moms in your life.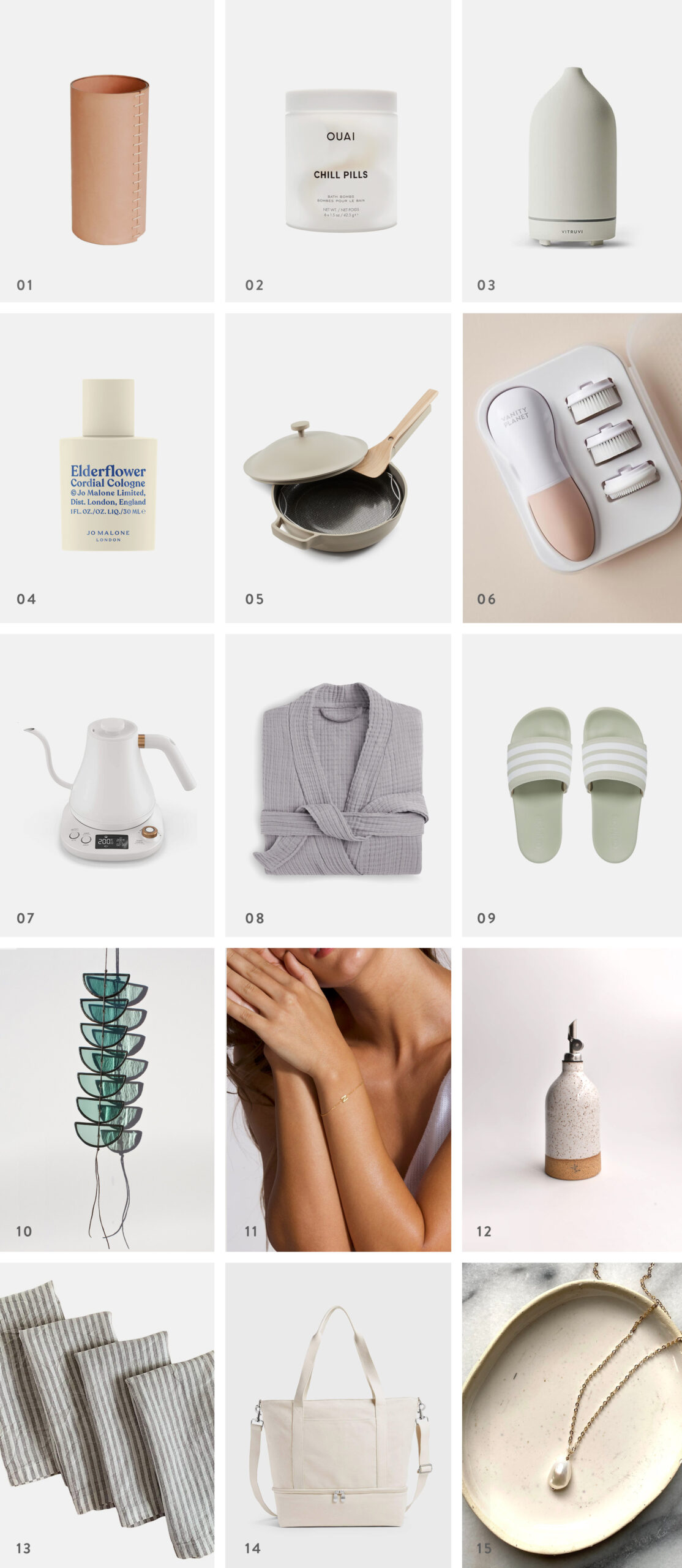 01. i love this woven leather vase and better yet you could fill it with flowers too
02. some relaxing bath bombs to help encourage some actual relaxation
03. an aroma diffuser along with some beautiful scents — perfect self care gift
04. i want this perfume! a beautiful fancy fragrance is always a good one
05. the pan that everyone is obsessed with in their favorite color
06. i looove this facial cleansing brush, it's pretty and so easy to use
07. a pretty electric tea kettle! maybe add in some tea too
08. i know i included this gauzy robe last year but it's just so dreamy, so this year– a different color!
09. these are the coziest slides EVER!!! they are like actual cushions. best gift.
10. i love this simple stained glass window hanging, a simple gift that would mean so much
11. a cute personalized bracelet with just a simple letter or two
12. a beautiful ceramic olive oil cruet is such a good gift for the cook!!
13. you can never have too many linen napkins, they just make me happy to set the table every night so i am a big fan of linen napkins for every occasion
14. expensive but this is the perfect weekender bag!! i love it so much.
15. beautiful simple pearl solitaire necklace that i feel like almost anyone would love