a modern scrapbook from artifact uprising
this post is in partnership with artifact uprising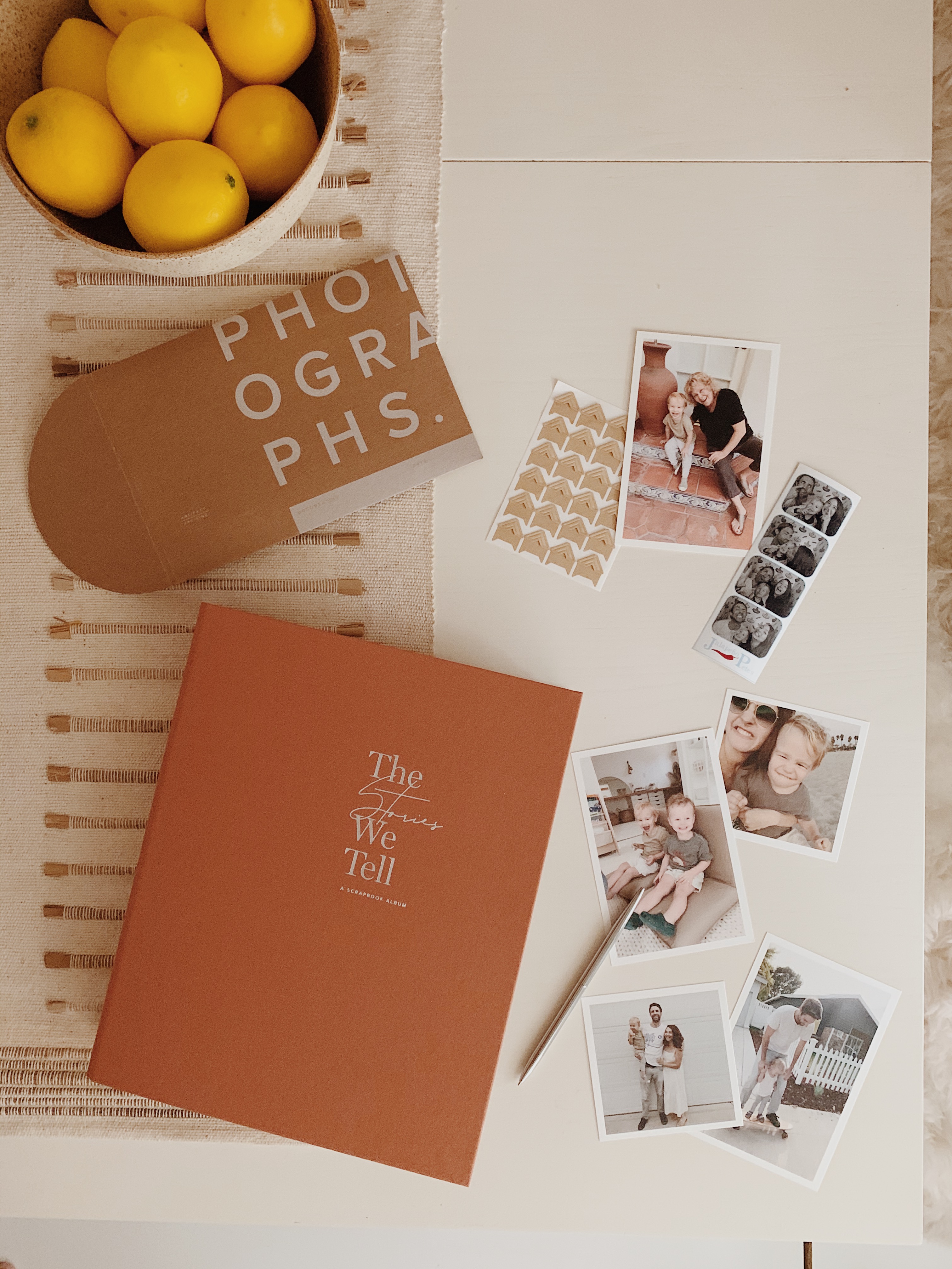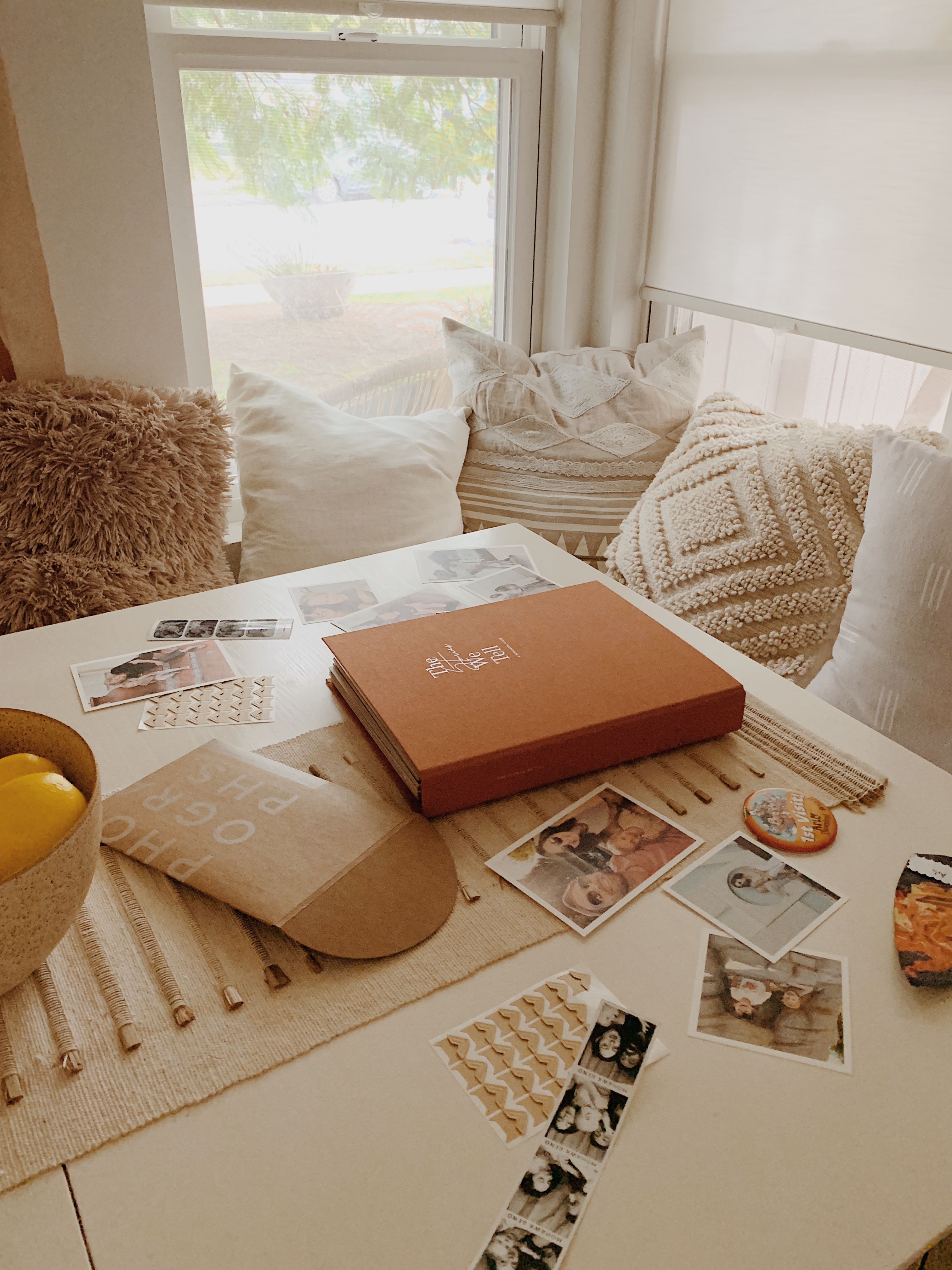 when i was a kid i was obsessed with looking through family photo albums and keeping my own scrapbooks. sadly i was an irresponsible dumb kid so i was always taking photos out to cut up and put on a collage so now there are so many pictures missing haha— big regret!! these days it seems like no one really keeps a scrapbook because its just so much easier to print a book from your phone directly instead, but there is something so fun about doing it yourself, and going slowly with it. 
artifact uprising never seems to make a product i don't love, and their modern scrapbook called "the stories we tell" is no different. its got a simple clean layout like all their products, but what i love most is how its divided into sections so you can document whatever you want— big or small. it's also beautiful enough to keep on your coffee table— which is not only the most interesting thing to look at on someones coffee table, but also keeping it there inspires you to keep adding to it versus keeping it stored away somewhere.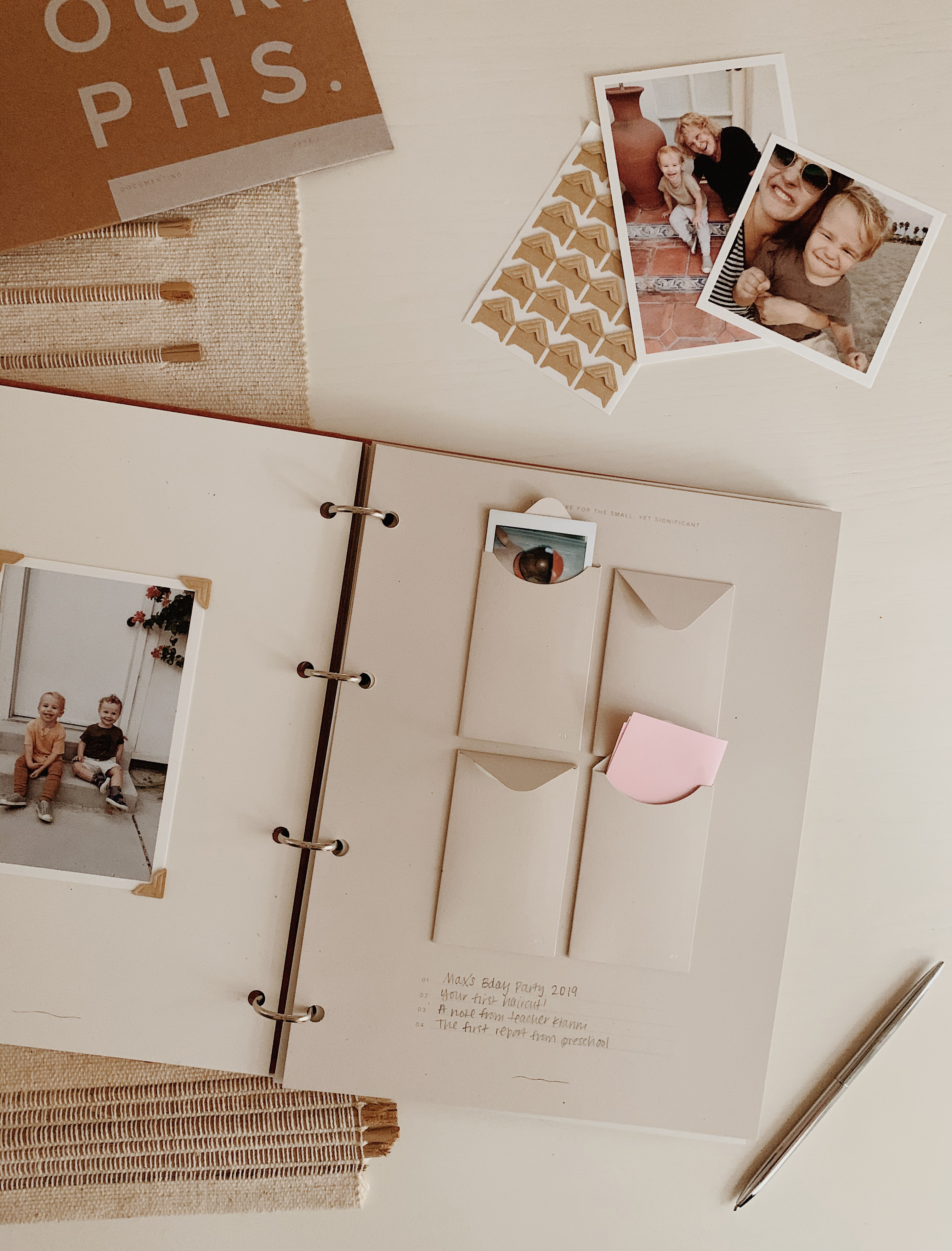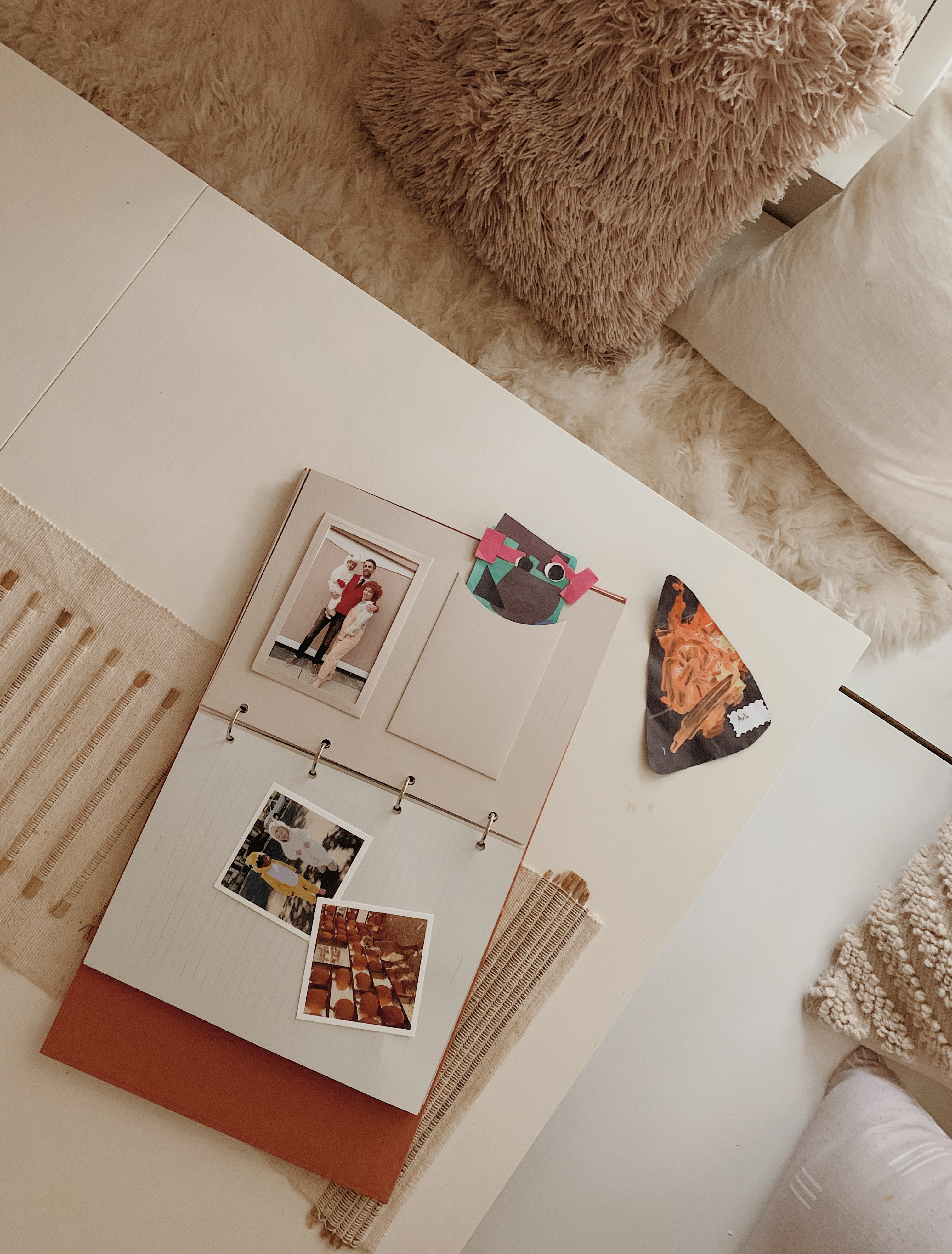 i keep a box of little mementos, ticket stubs and cute cards from gid and i'm so happy the album has little envelopes for keepsakes like those! because i save them but literally never have any clue of what to do with them lol. i've also been putting all the little art arlos made at preschool in them too! and besides the little slots for mementos, they also have a page of tear-off notecards where you can have other people contribute to your album. so sweet!
the best part about the scrapbook is that you can give it to your loved ones right off the shelf, there have been many times when i've gone to create a custom photo book for someone and then decided against it because its too much work or i don't have certain photos, etc, so with "the stories we tell" you can just let them do all the work themselves! its the perfect holiday gift for the sentimental people in your life. they come in five different colors, with a beautiful pen, adhesive and a credit for printing photos.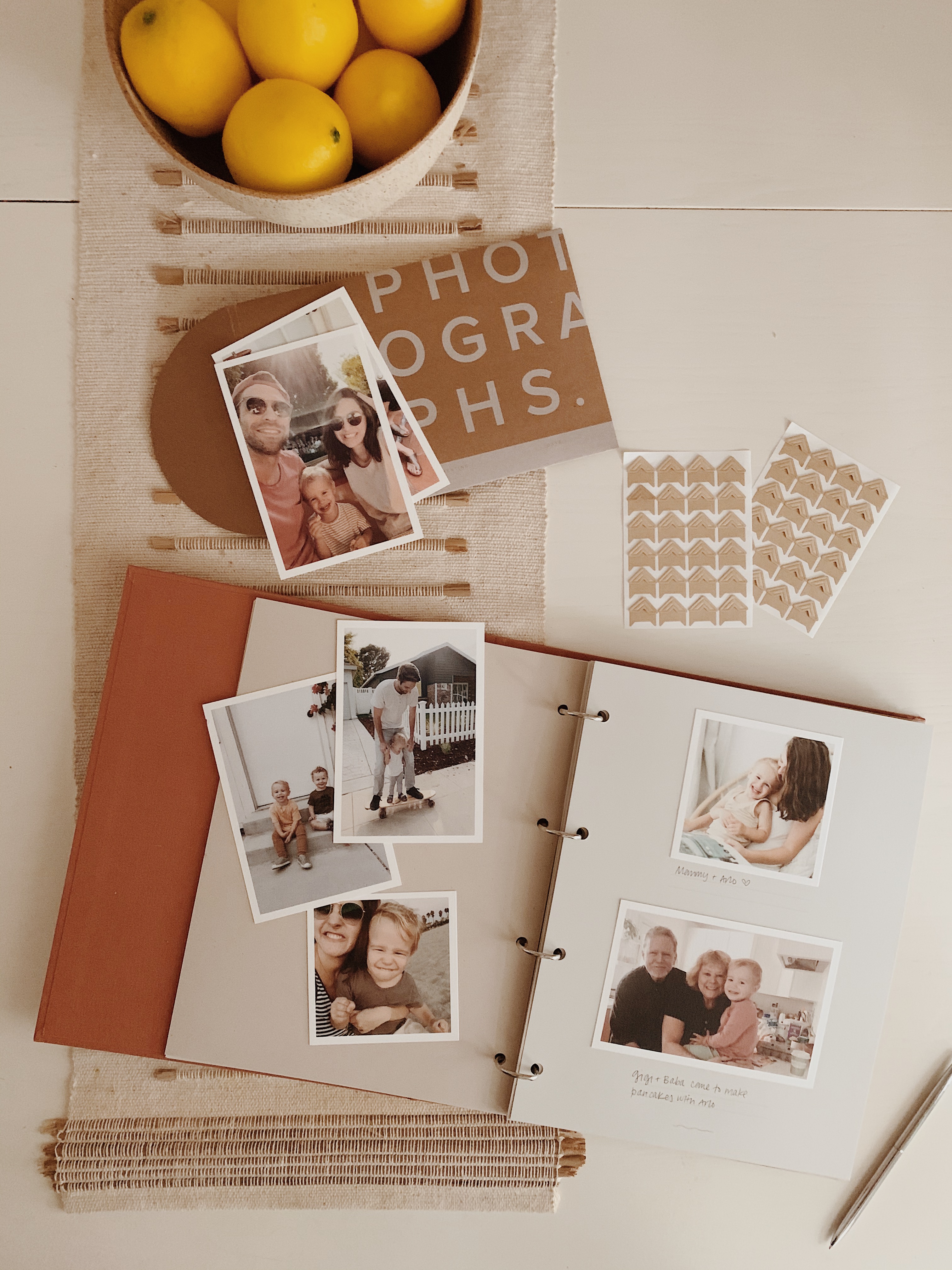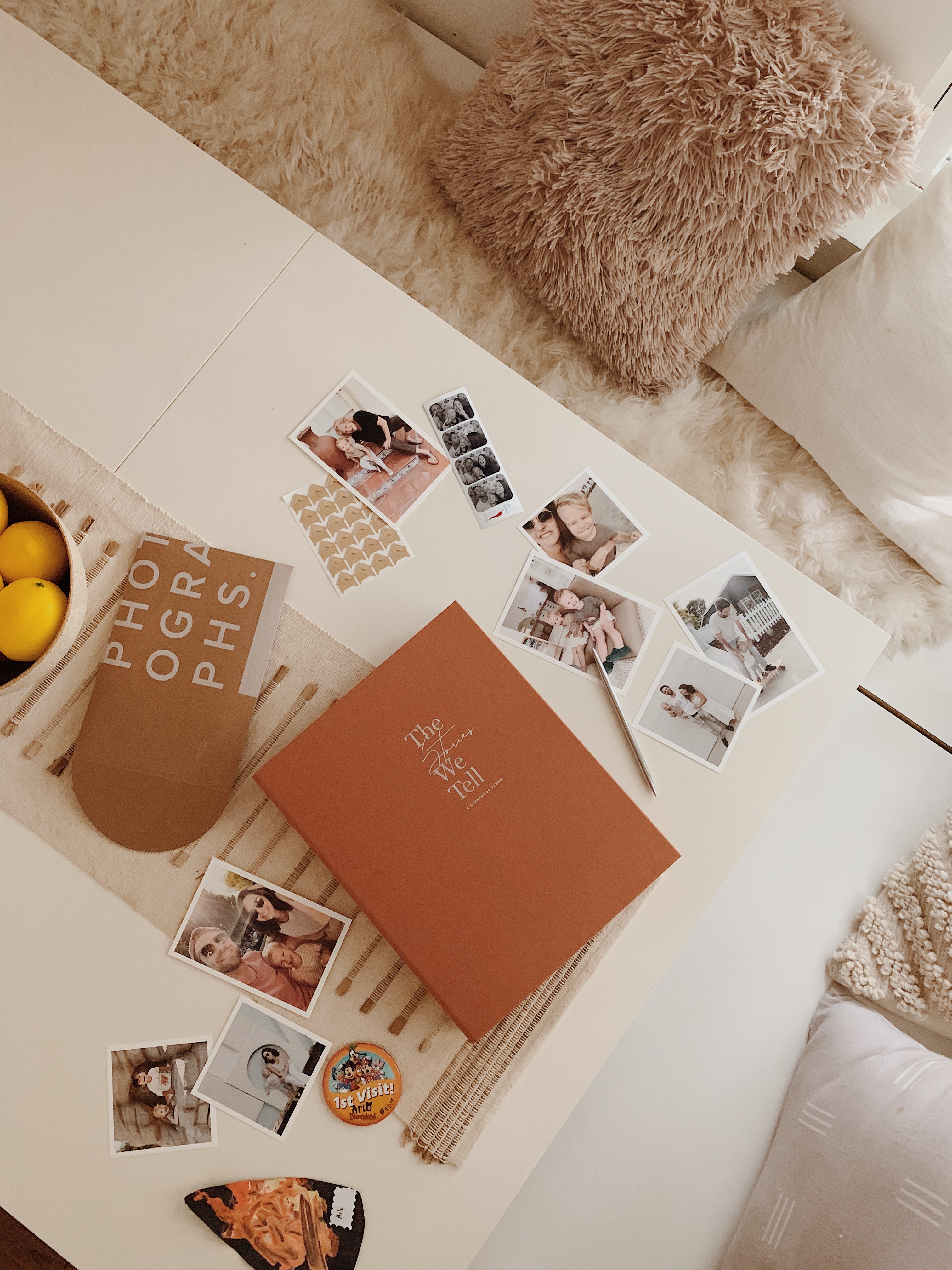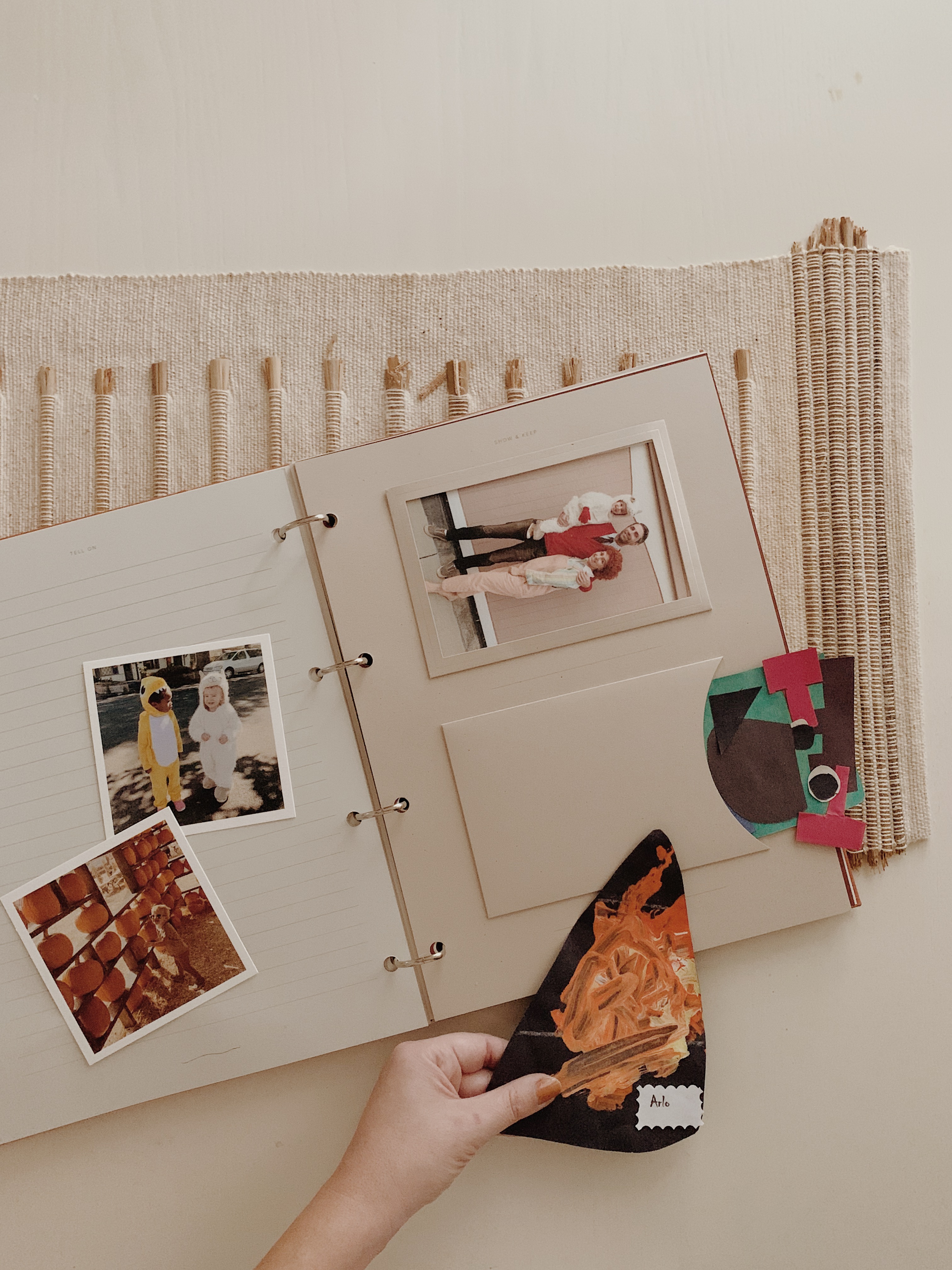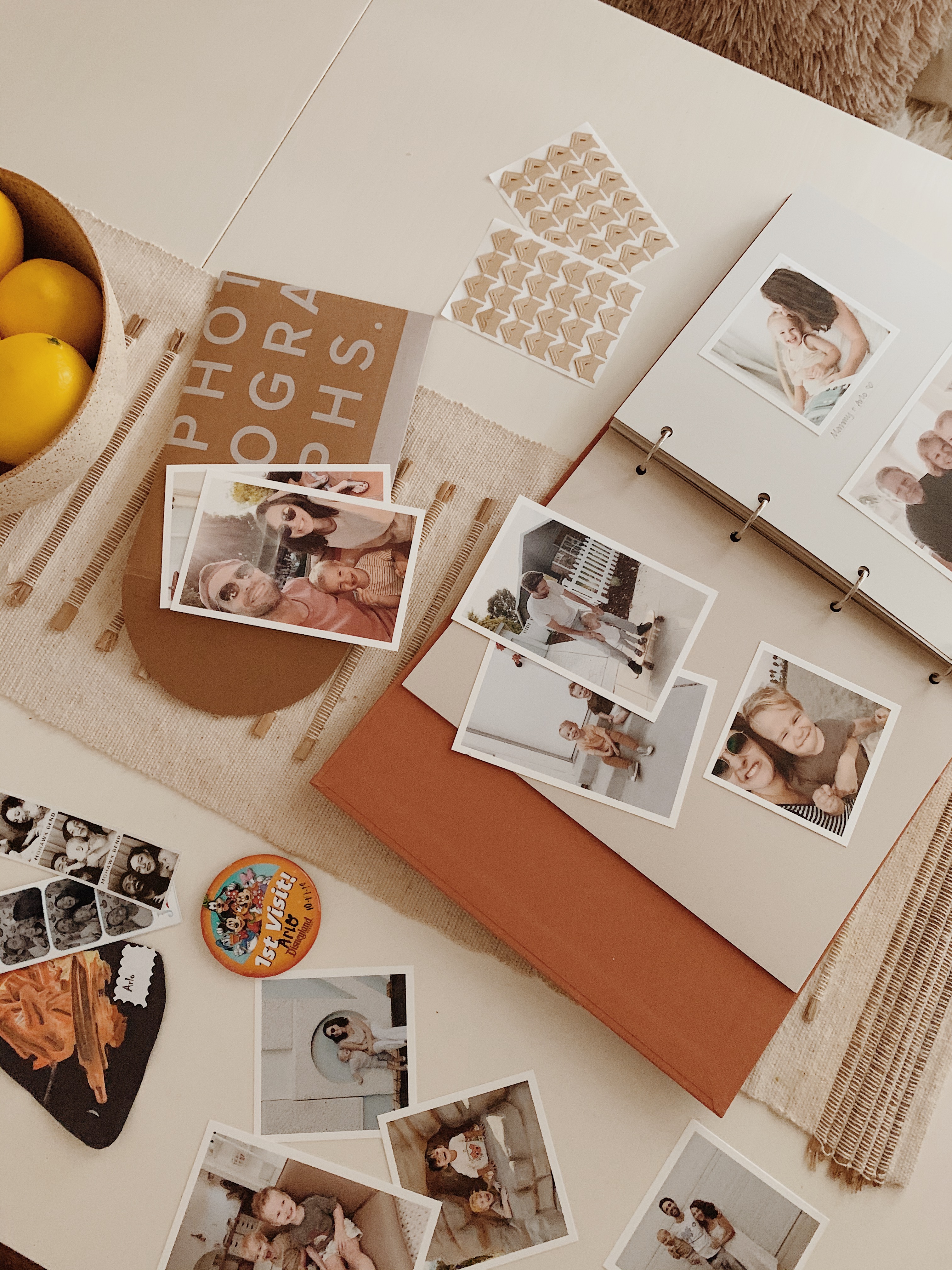 i loved keeping my first year scrapbook for arlo (also from artifact uprising) and i was really sad when it ended. no like genuinely SO SAD. i think i may have cried because it just felt like this chapter was closing haha— so this is the perfect sequel to keep the momentum of documentation going. its so easy these days to just let all the photos in your camera roll sort of fade away as the photos just keep getting accumulating (speaking as someone who has 100,000 photos in their camera roll gulp.) so i really try to make it a point to get photos printed every few months.
---
if you want to order one for xmas, orders need to be placed by december 15th for USPS and december 22 for overnight shipping!
use code AMP20 for 20% from now until december 17!