how to

throw an amazing baby or bridal shower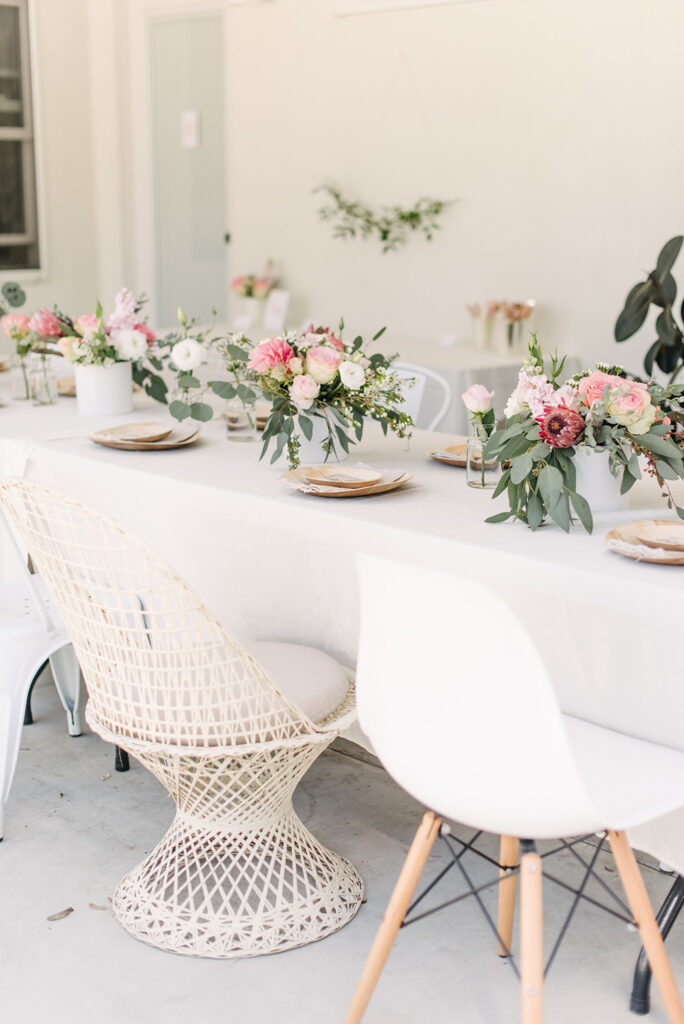 i got asked this a few times with the last baby shower i hosted here at our house, so i thought this would be a fun post because it actually doesn't take that much to put on a good shower. i like to keep things simple (well, molly simple), and not overdo it on the games or corniness, just a simple pretty brunch with an activity or two is always my favorite.
Make it Pretty
this is obviously my most important tip haha, and the most fun part for me! i love to design every little part of a party and make it all look cohesive together. this usually requires a pinterest board or a mood board to make sure it all works together. i don't believe you have to go overboard with the design elements to make it look beautiful!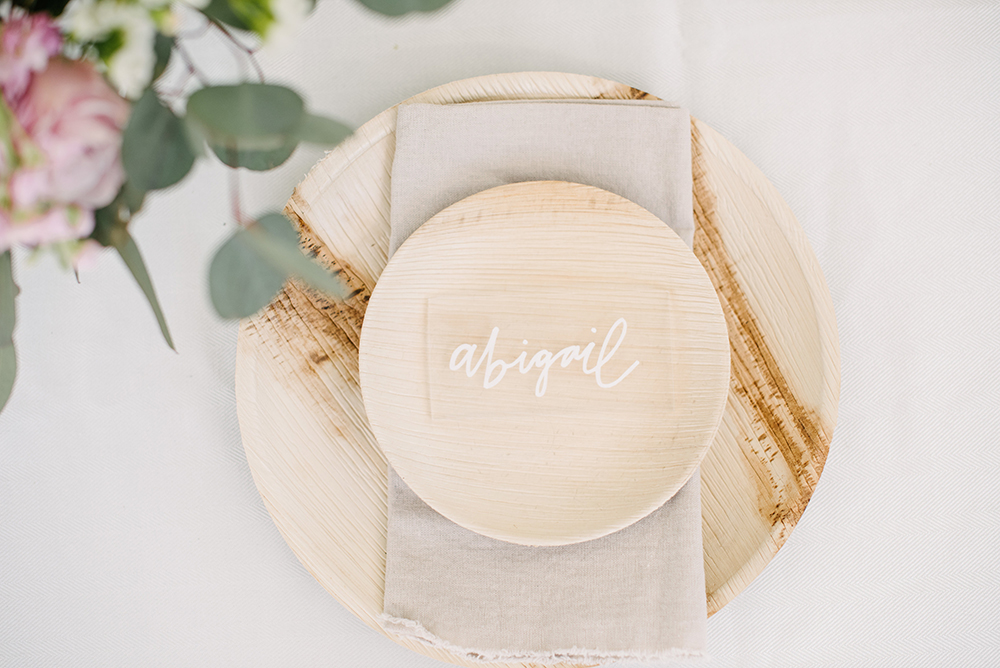 i decided to make a simple checklist to simplify it, because this is how my brain works best:
the Basics
plates (both lunch and dessert)
napkins (both luncheon and cocktail)
cups / wine glasses
flatware
table linens
signage (optional)
for this most recent baby shower, we kept it really simple and neutral based on the mama-to-be's taste, so it made it very easy to design cohesively since everything was so minimal. when incorporating patterns, i always photoshop the party goods together to make sure it won't look bad once they're actually together IRL.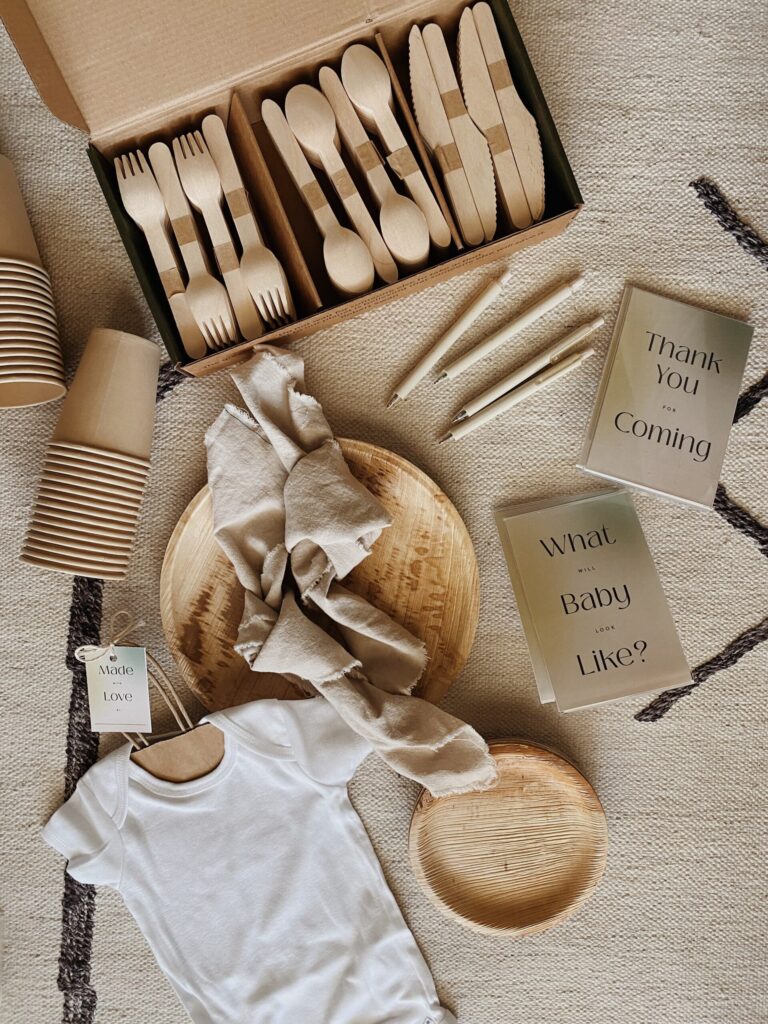 the Signage
well this might not be essential for everyone, but whenever i design a party the former graphic designer in me likes to also design the look of the party with branding too. so i'll usually start with one sign and then go ahead and do a whole suite of little signs, matching food tags, advice cards gift tags, etc.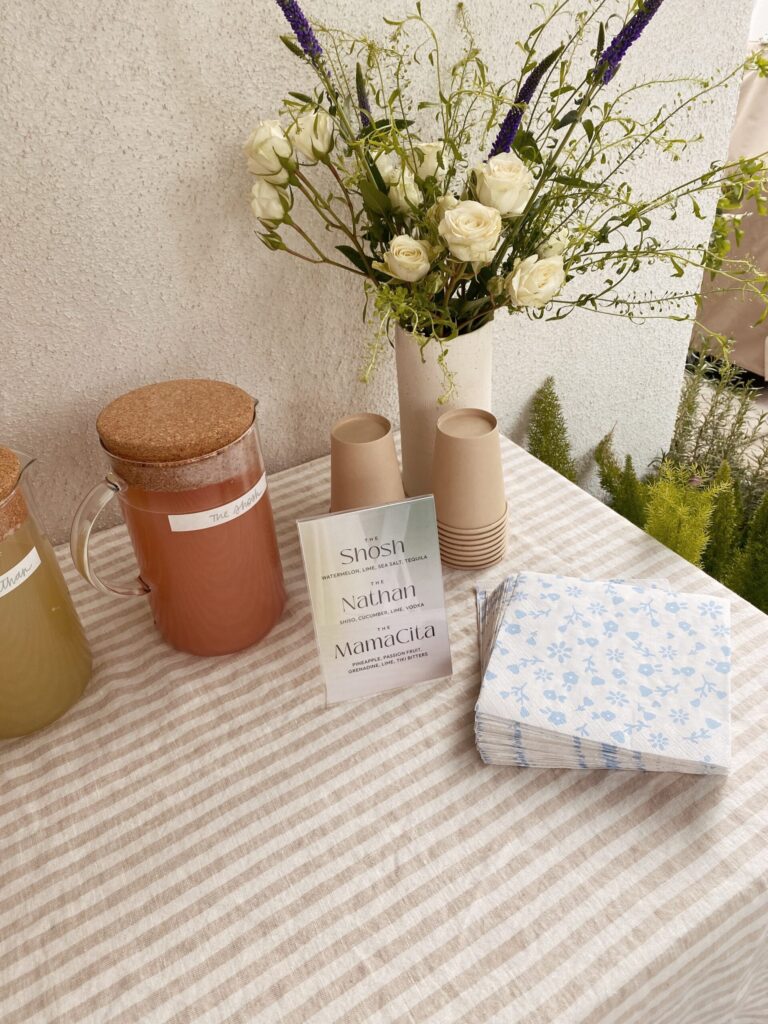 i have these acrylic picture frames that i use for almost all my parties and just print the signs to the same size every time.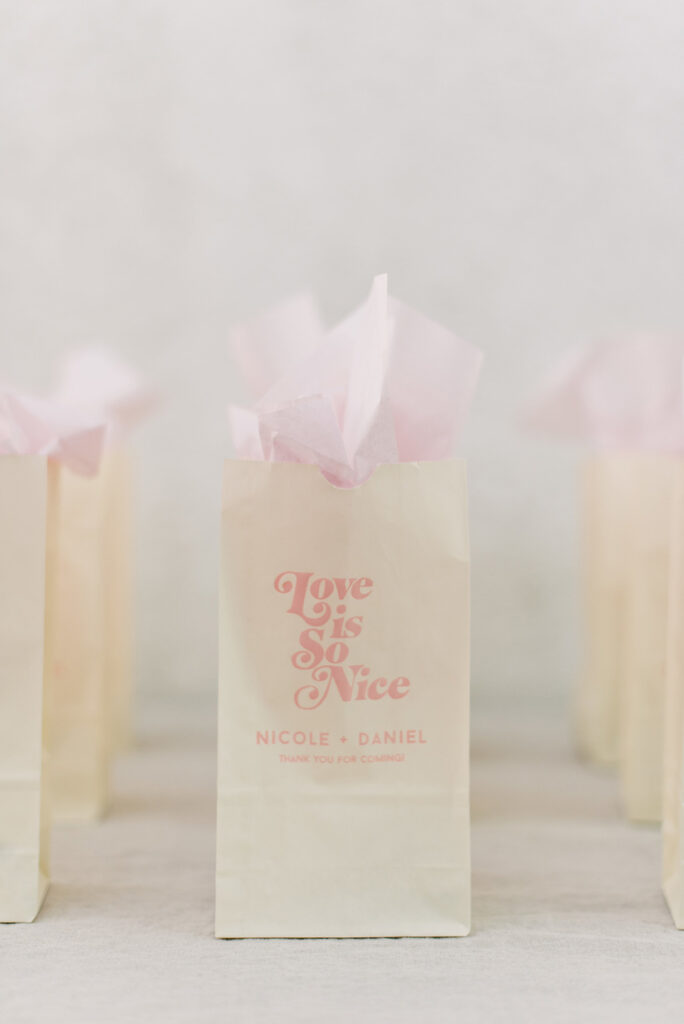 the Florals
for flowers, i typically do the arrangements myself because you can save a lot of money doing them if you're planning on creating a bunch of small ones. you don't need large arrangements but it is helpful to have a lot of vases around.
i've done this with flowers from the flower market and from the grocery store. i'm novice when it comes to flower arranging, you just have to use pretty flowers and no one will notice!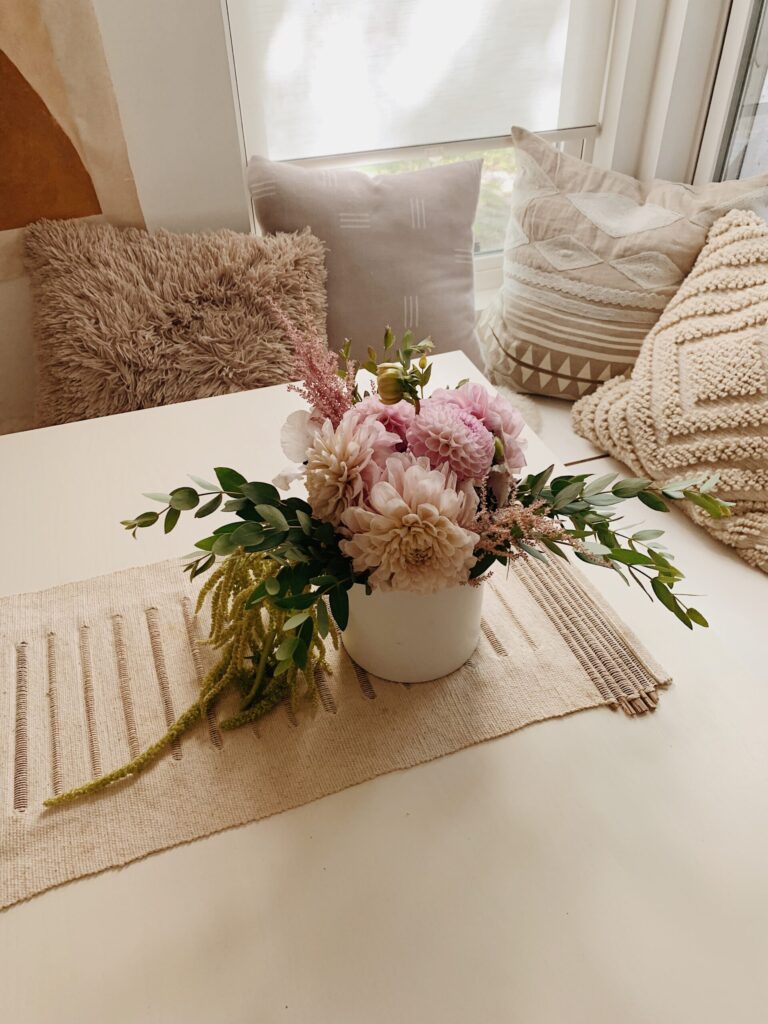 the Food
i like to keep it simple for parties, because the stress of hosting and setting up is PLENTY for me, cooking is something i just can't handle usually. i much prefer to delegate! so if you can afford catering, awesome, if not– there are plenty of great inexpensive alternatives. we love a "bar" theme, we've done bagel bar and waffle bar and it doesn't cost much but it's super fun and memorable.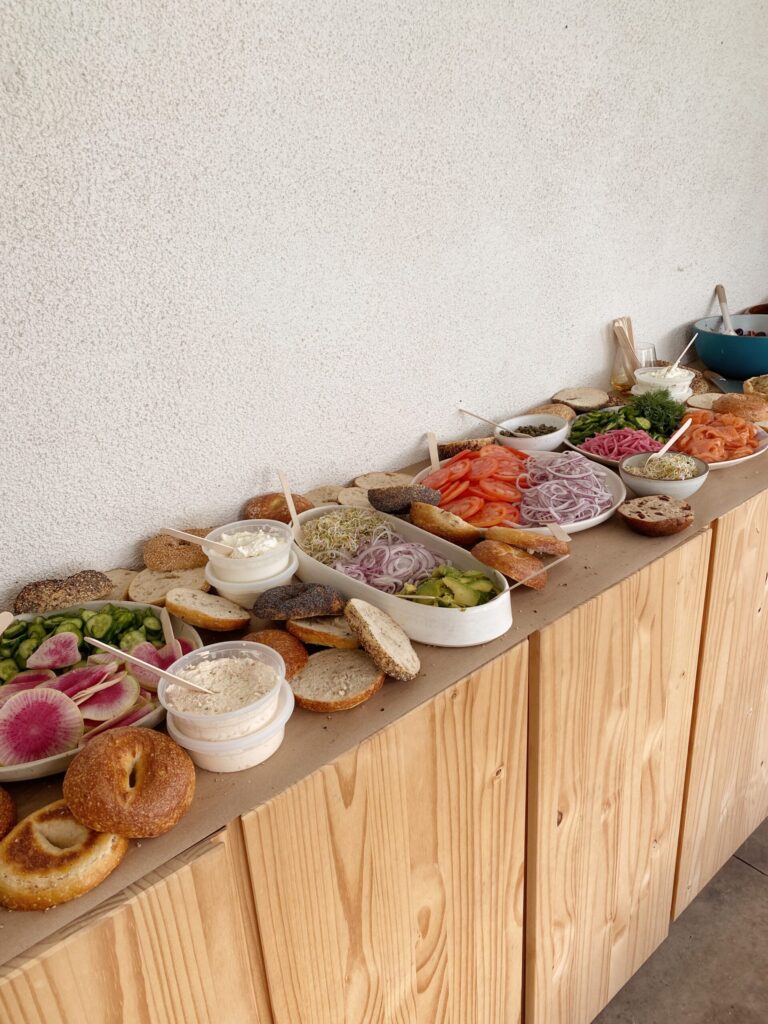 for this one, we just got a giant bagel order and set everything up on my cabinet to look really bountiful! the food was affordable and didn't require any prep at all besides laying it out.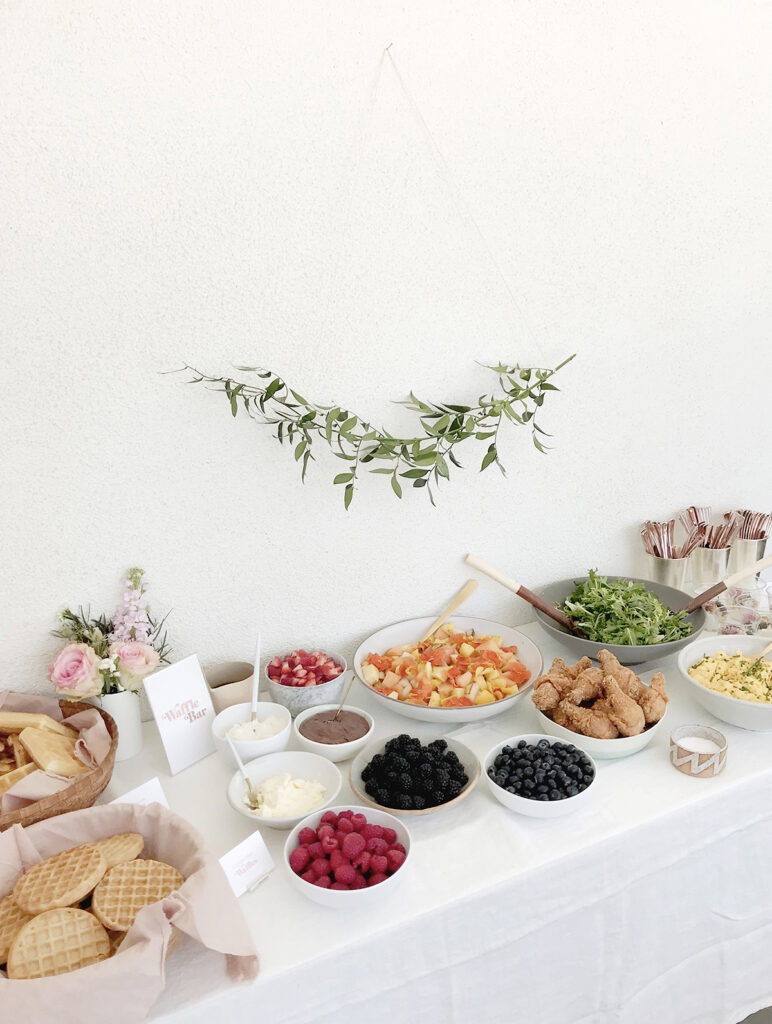 and the waffle bar from a my bff's bridal shower a few years ago, we just laid out tons of toppings (and picked up some fried chicken)! so simple and people loved it.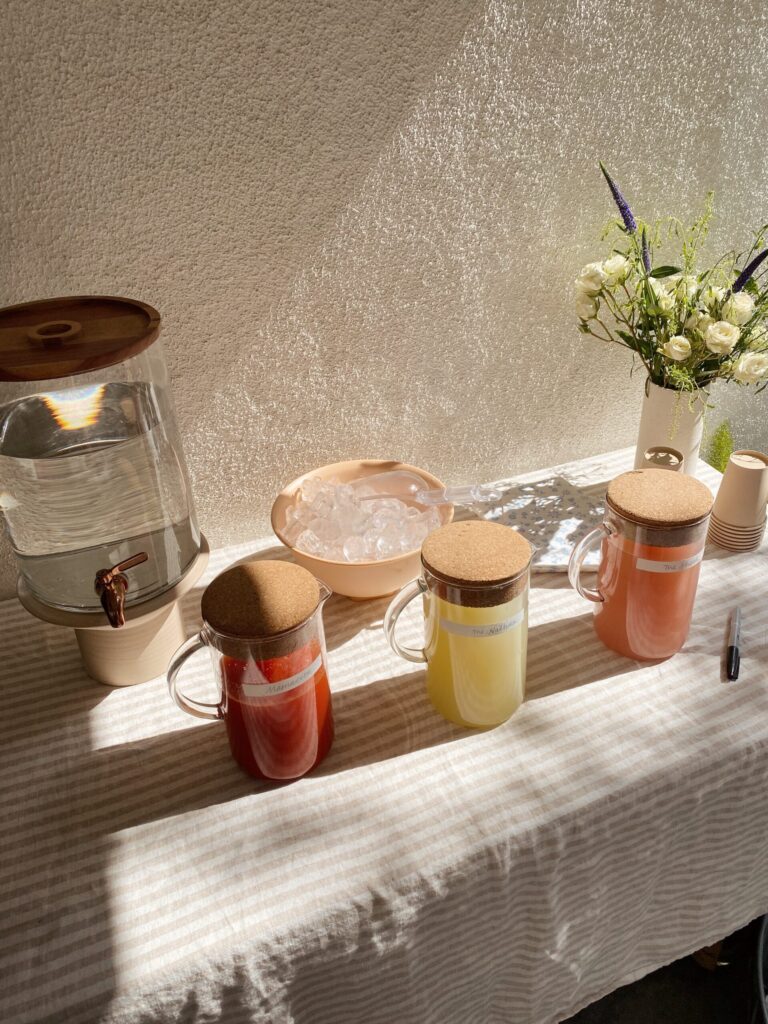 the Drinks
again, i like to keep it simple for drinks, but it's always fun to have some signature cocktails/mocktails. for the most recent shower, we purchased pre made cocktail kits and then mixed them with booze in pitchers. to keep track of which was which, i just designed a little sign with the ingredients and named the drinks after the parents-to-be. super easy and feels fancy!
because i love to host, i also own two large beverage dispensers that i use for most parties. they live permanently in the garage, but i am so glad to have them every time we're throwing a party. it's easy to just fill them with ice teas, juices, or just water like i did above. then i'll usually have a cooler or ice bucket on the ground that has water, wine, beer, sparkling water.
want a good tip to not waste money on beverages? don't buy la croix. no one wants to drink it! you'll always have a case leftover! now i only get perrier cans, small pellegrino bottles or topo chico– but i'm a sparkling water snob lol.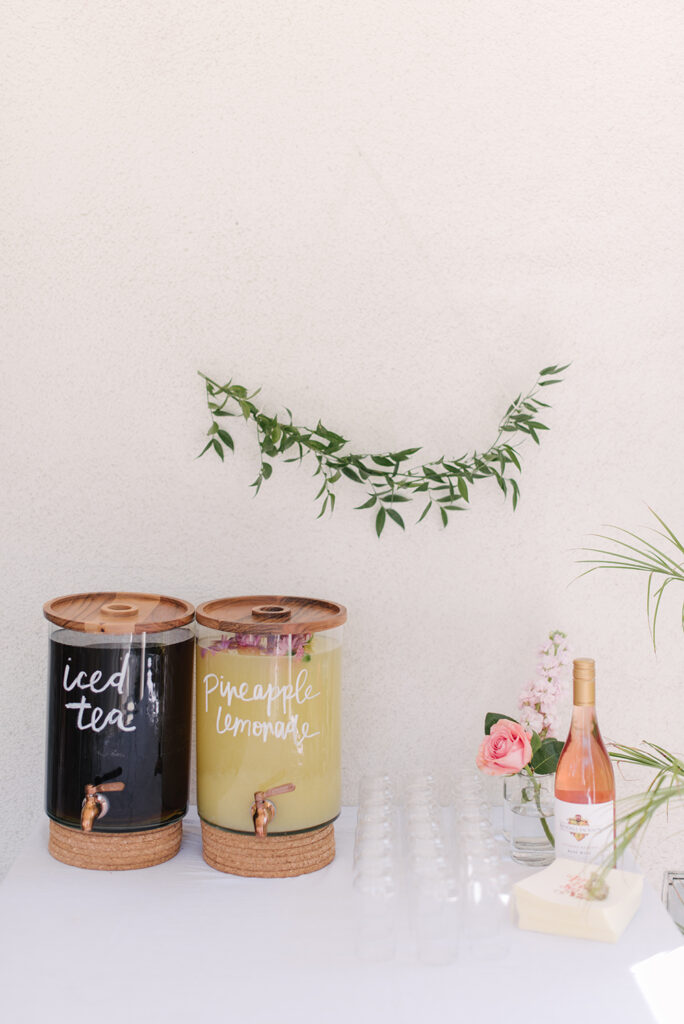 the Games + Activities
sometimes the traditional games can be fun (at my bridal shower we did toilet paper wedding dresses and it was a good time), but it's also fine to skip them. i always just make sure there are a few activities to do besides just socializing and eating and drinking.
it also depends on how long you want the shower to be– if it's only going to be 2 hours, you don't need much to fill up the time– if it's 3 hours, i'd probably add at least one game.
we've done a lot of onesie decorating for baby showers because it's easy, cute and there's a chance the onesies will come out cute enough to be actually be used too. we've done iron on letters, paint markers and tie dye (tie dye is so cute but SO MESSY)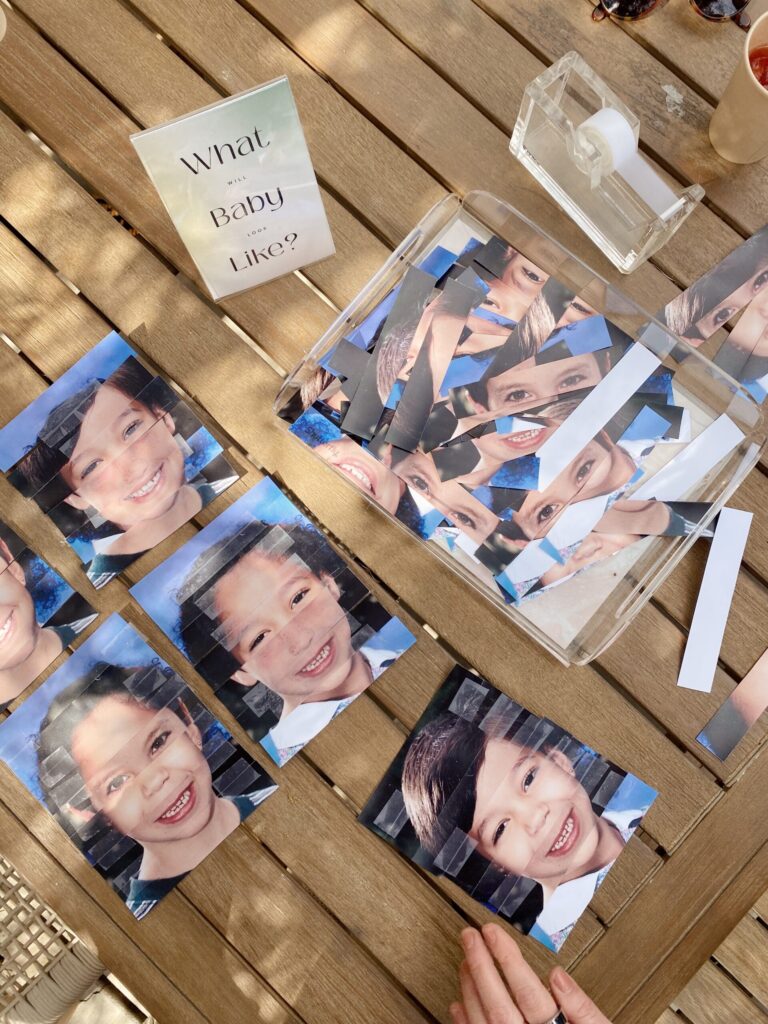 and our other favorite is the face collages– take a straight on picture of both parents and line up their features as much as you can, make them the exact same size and then print copies of both. cut them into slices and lay out with some tape. always super fun and so easy to put together. ps, we've done this with adult pictures but it was the best ever with kid school pictures!
another fun activity for bridal showers is the newlywed game, come up with 10 or so questions, and go record a video of the fiancee answering them. setup your guests in front of a tv and play the video while pausing to see if they match. we've done this at a few showers and it's very cute.
simple favors
you don't need to spend much for party favors, but it is a nice gesture to have something to go home with. for my best friends bridal shower, i just did little matchbooks and i made tiny smudge sticks with some palo santo sticks i got in bulk online. for another baby shower, i made simple floral bath salts.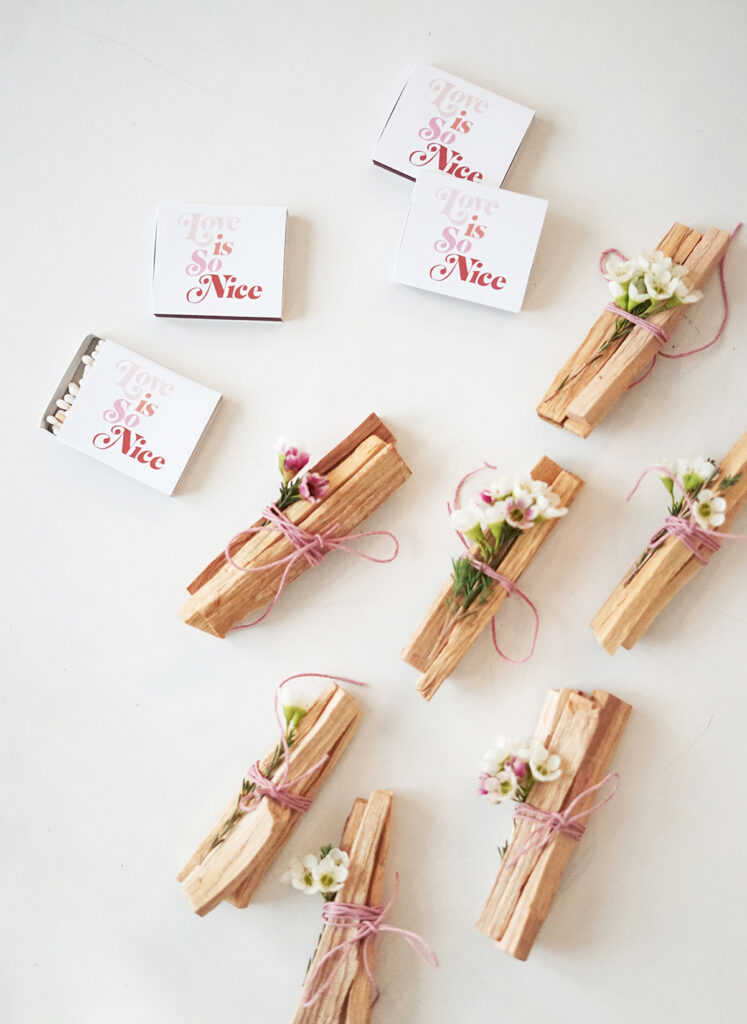 we've also done cute little candles many times, i love these because they're something people will definitely use and not a giant waste of money. etsy has tons of cute inexpensive favor options.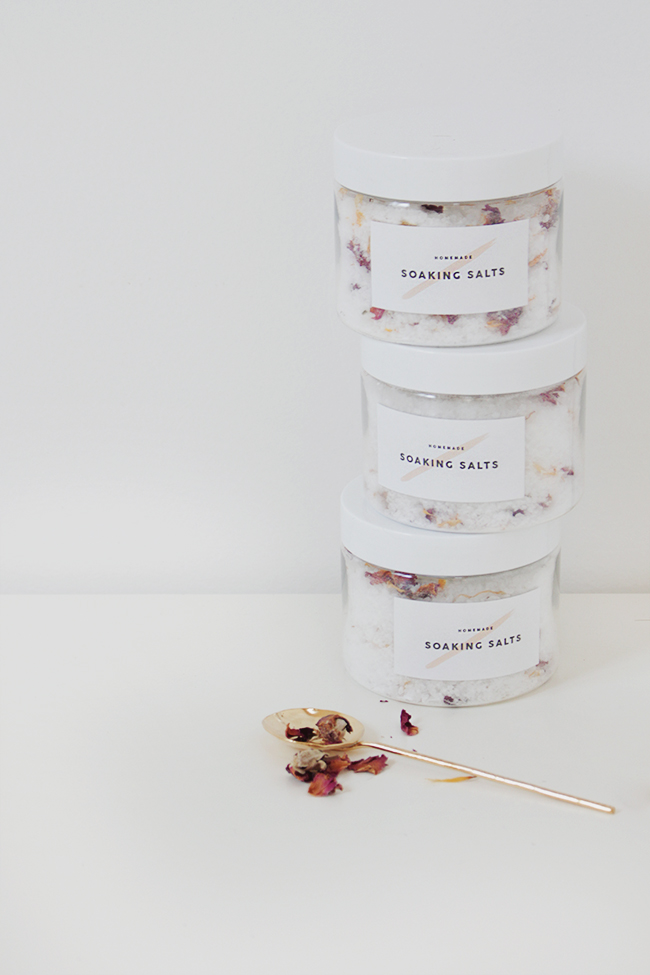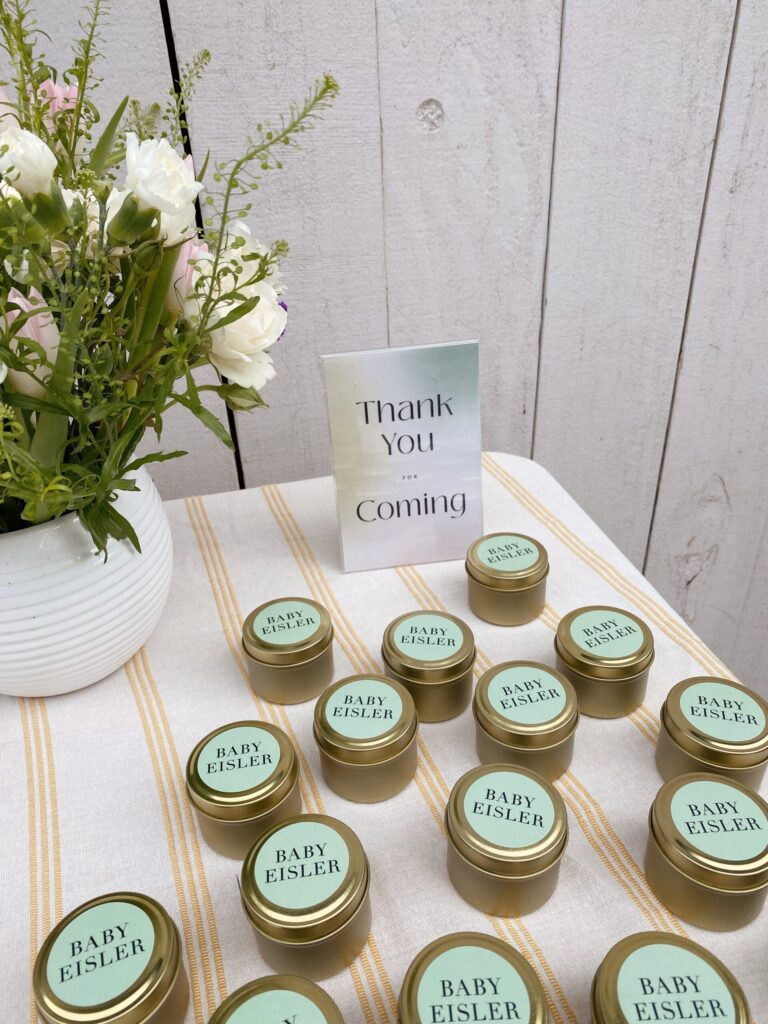 Advice cards, always!
for me, these are crucial now! we have made them for every shower, and for arlos first birthday party too! they're just a really special touch and something the guest of honor will cherish. plus, guests enjoy filling them out so they double as a simple activity.
if you're printing at home, make sure to do it on thick cardstock– for this last shower, i just uploaded everything and had it printed and delivered to keep it stressfree.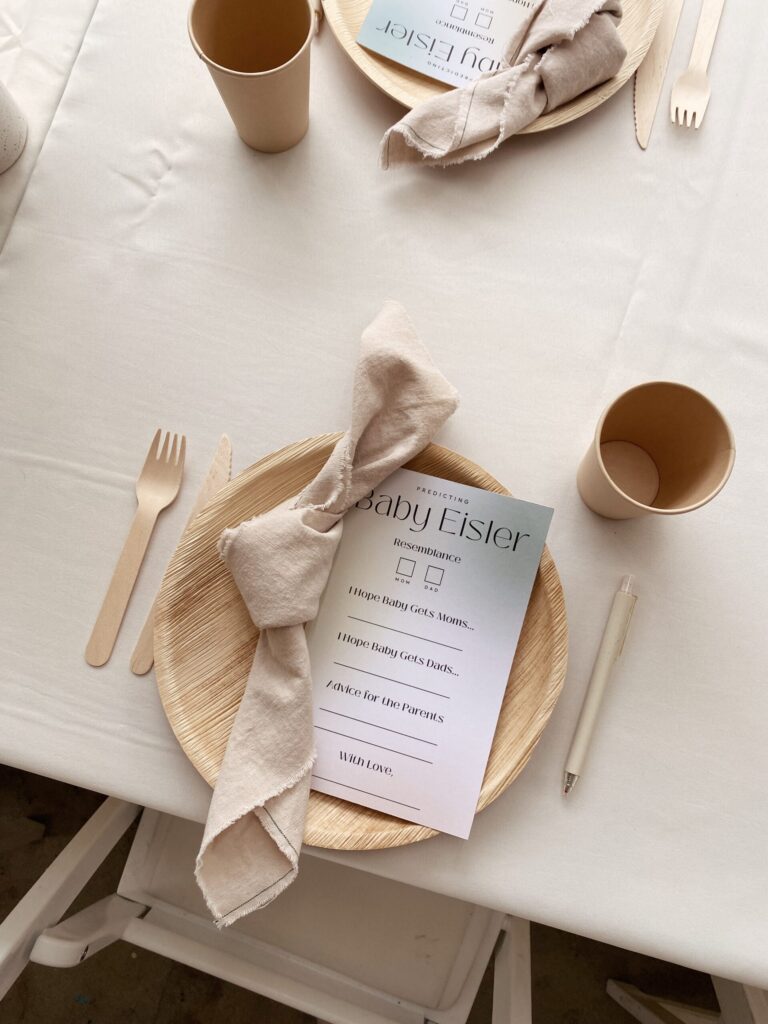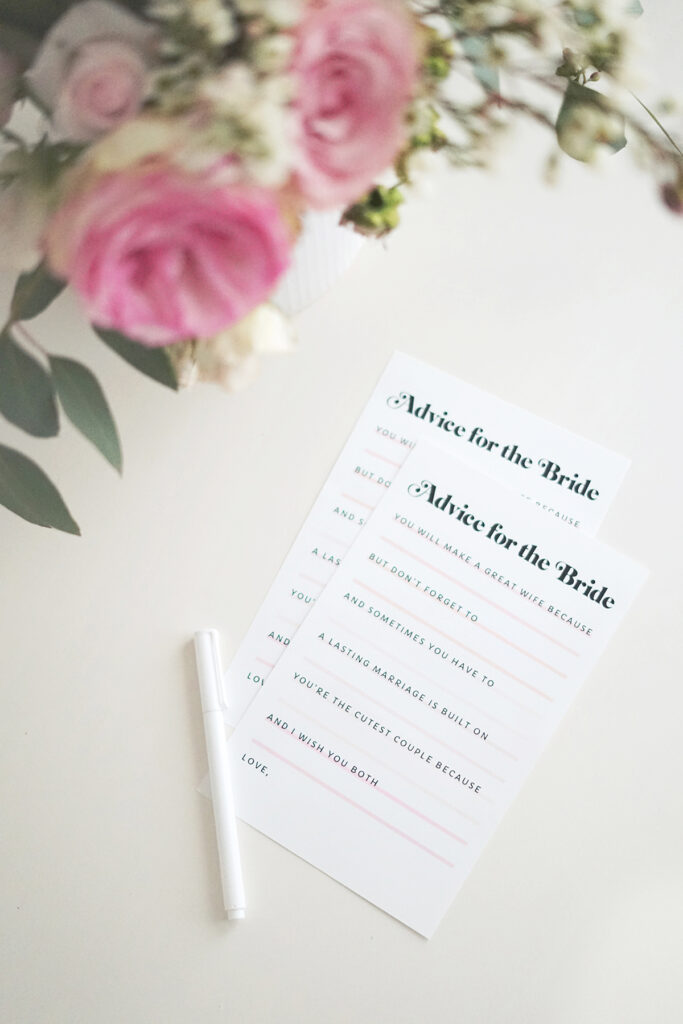 a beautiful Dessert Table
the dessert table is very important to me, but i'm not even a huge baker. i just think it's really important to walk into a party and see a beautiful dessert table!!
i've even purchased cakes from the grocery store and decorated them with flowers or fruits because you know i like easy. as long as they look good (and taste good), it really doesn't matter how homemade everything is. luckily i do have a girlfriend who makes gorgeous delicious desserts so i usually delegate a few to her.
i just like enough desserts to cover a table, that might be 3-4, or more if you're really going crazy, just buy a bunch from a bakery or even the grocery store and plate them nicely, my favorite trick!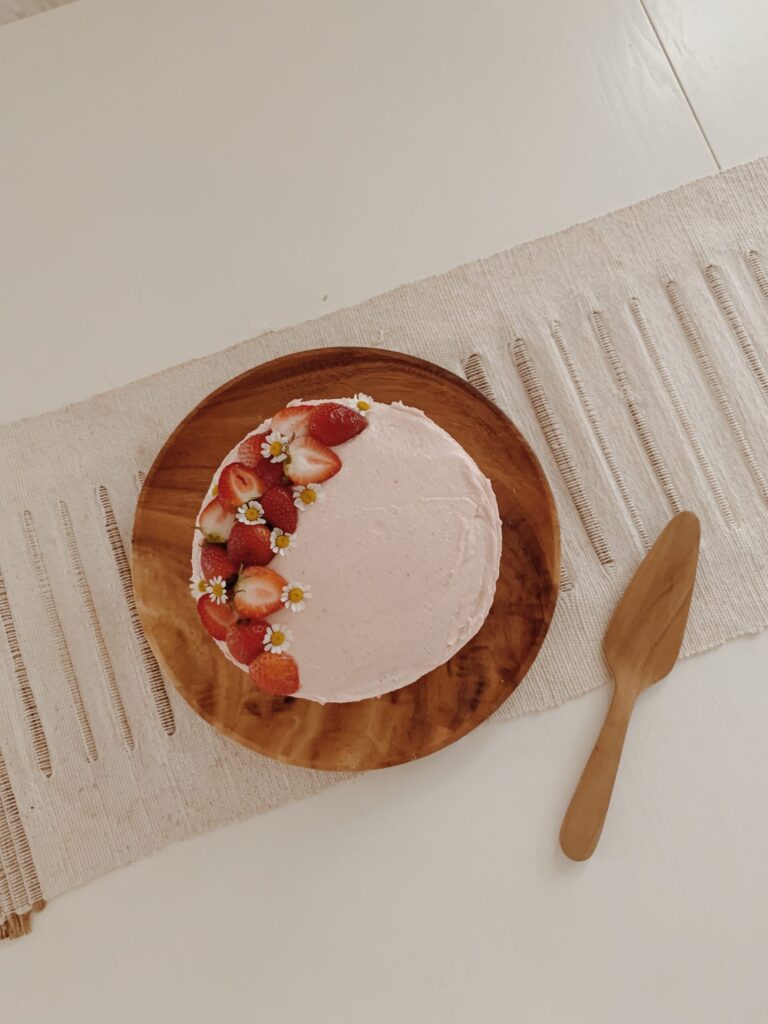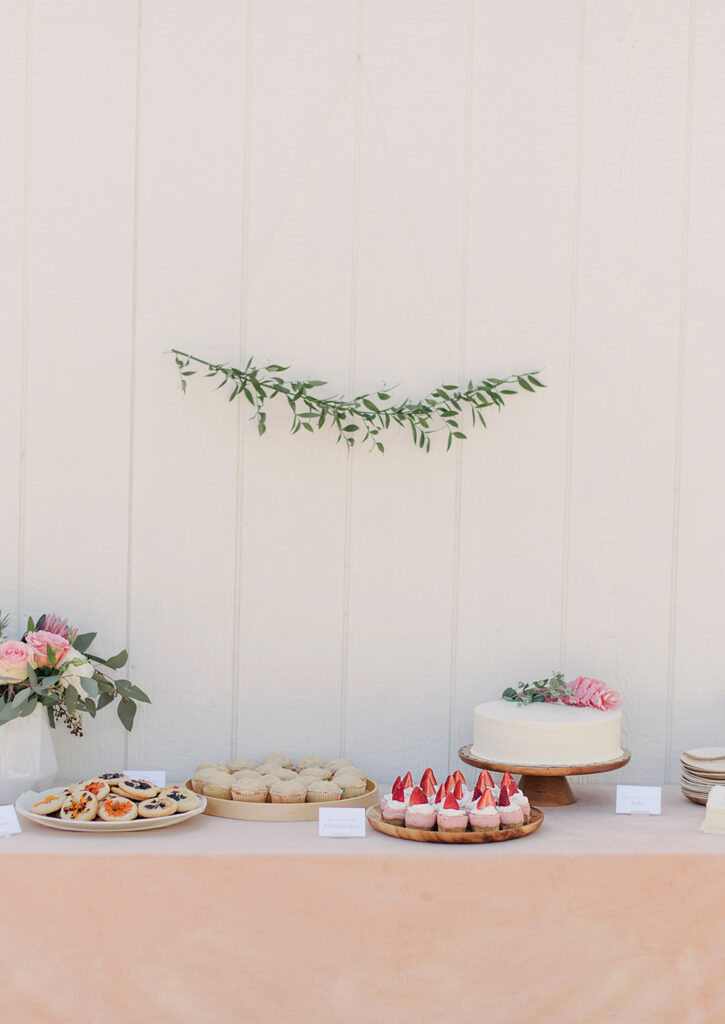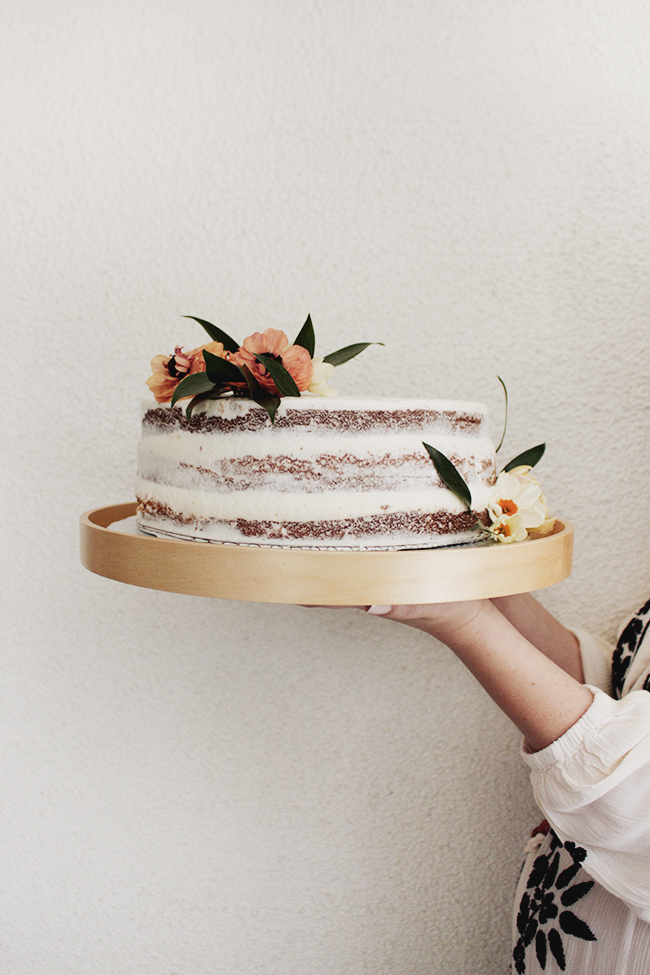 Recruit co-hosts
this one is important! the bigger the budget, the nicer the party! so unless you can spend a ton of money on your own, enlist a group of friends to help. decide on a budget beforehand and if everyone contributes evenly you'll have a lot more to spend.
AND of course, that means way less work too. delegate and keep it chill! hosting is hard work, so it's nice to be able to outsource help.
some hosting essentials: