a bagel brunch baby shower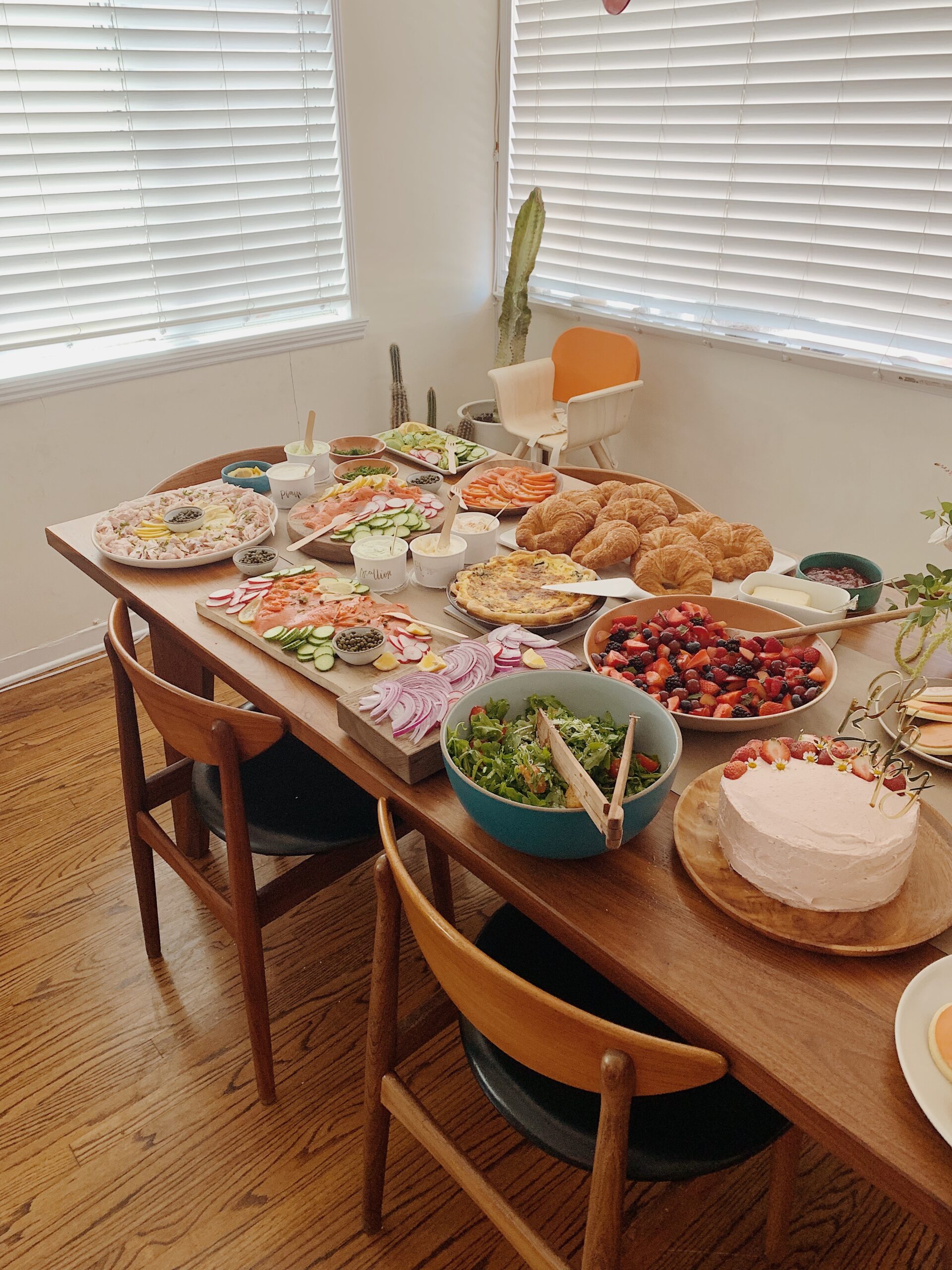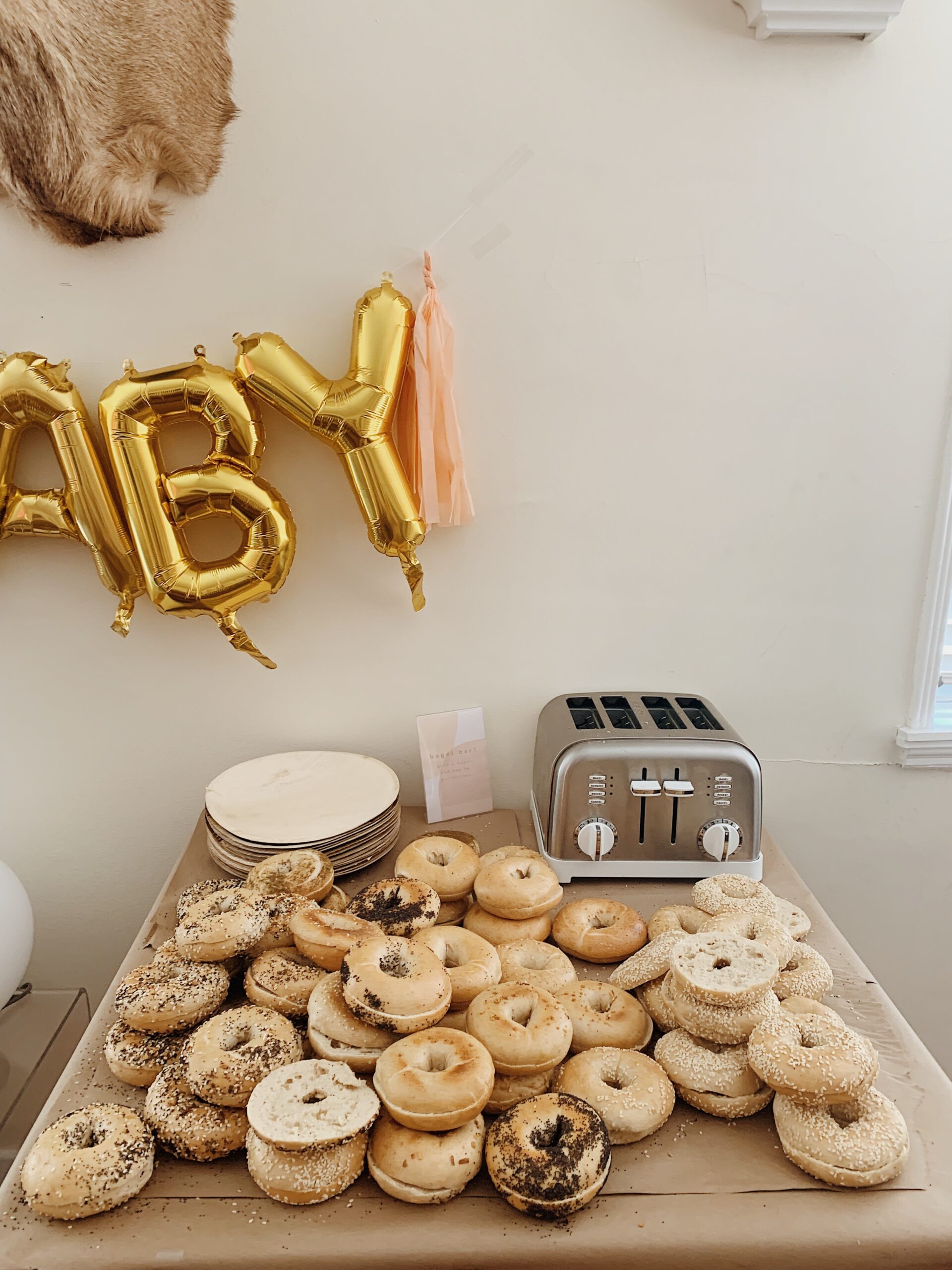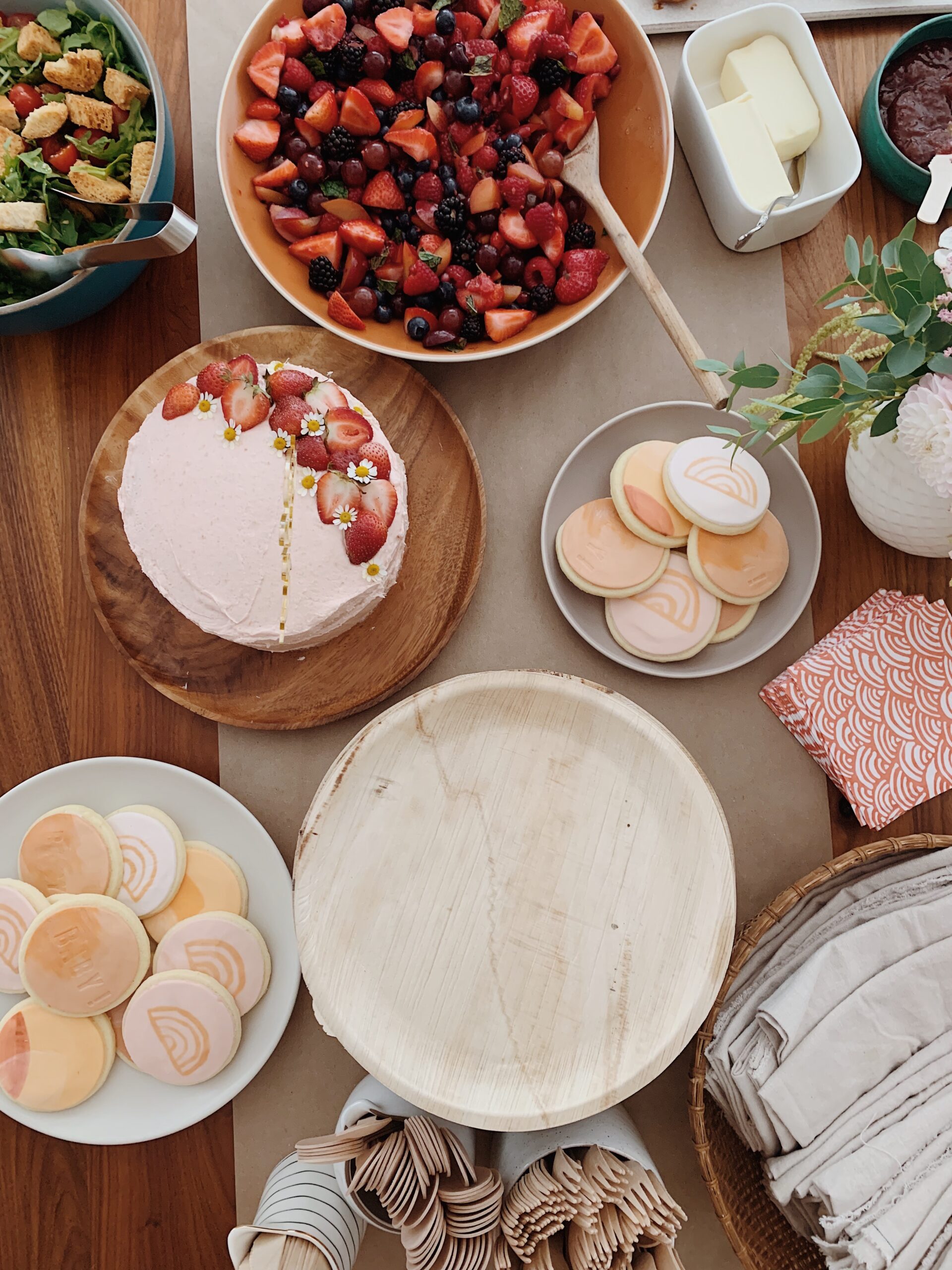 we threw my bff this little baby shower over 3 years ago now– but i realized i'd never shared it here and i thought it turned out so cute you'd want to see it!
it was a simple little bagel brunch at her apartment, with a giant incredible brunch spread and so many bagels (ironic now because she was diagnosed celiac later!!)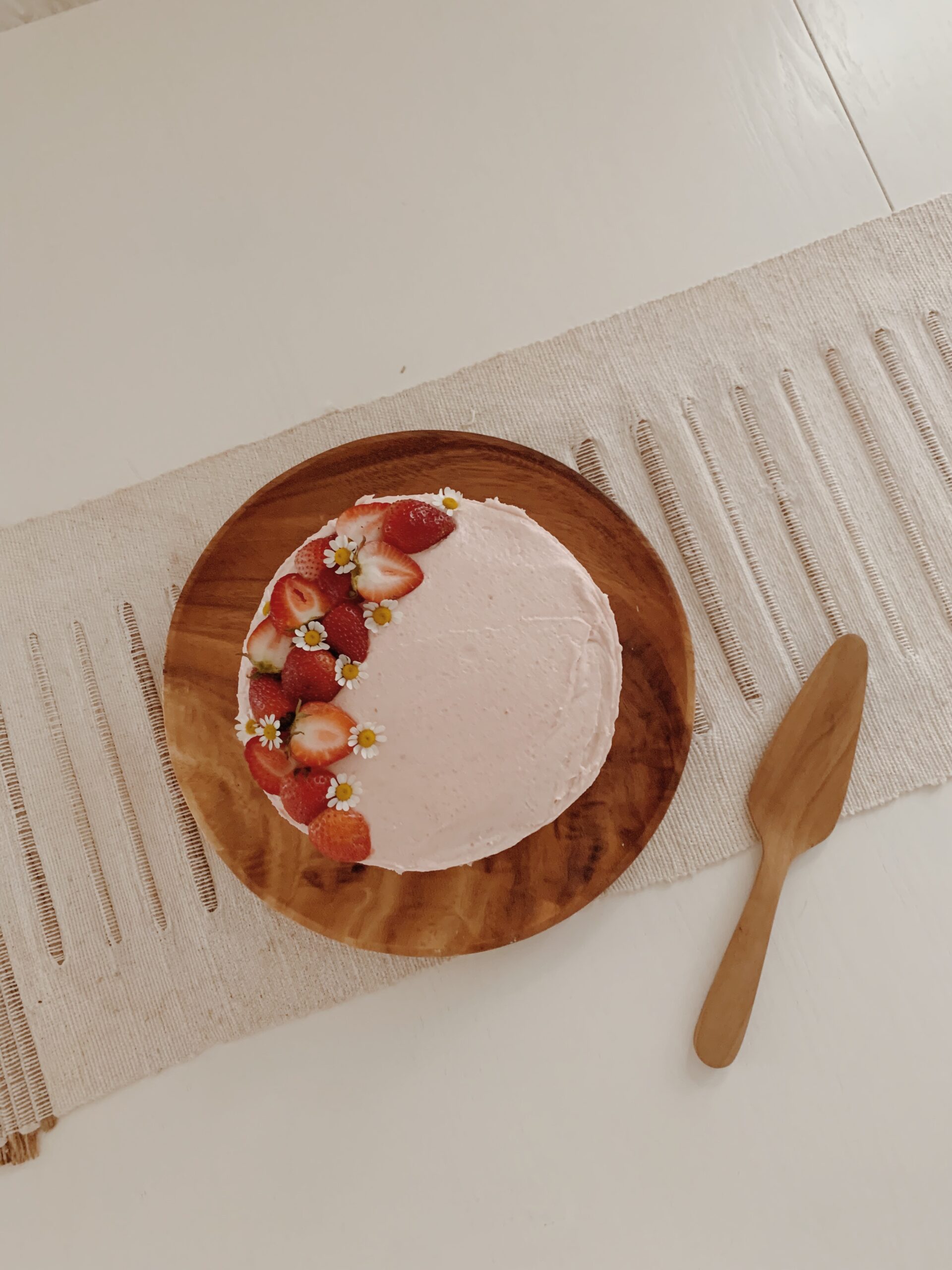 i made the strawberry jam cake and decorated it with strawberries and chamomile flowers.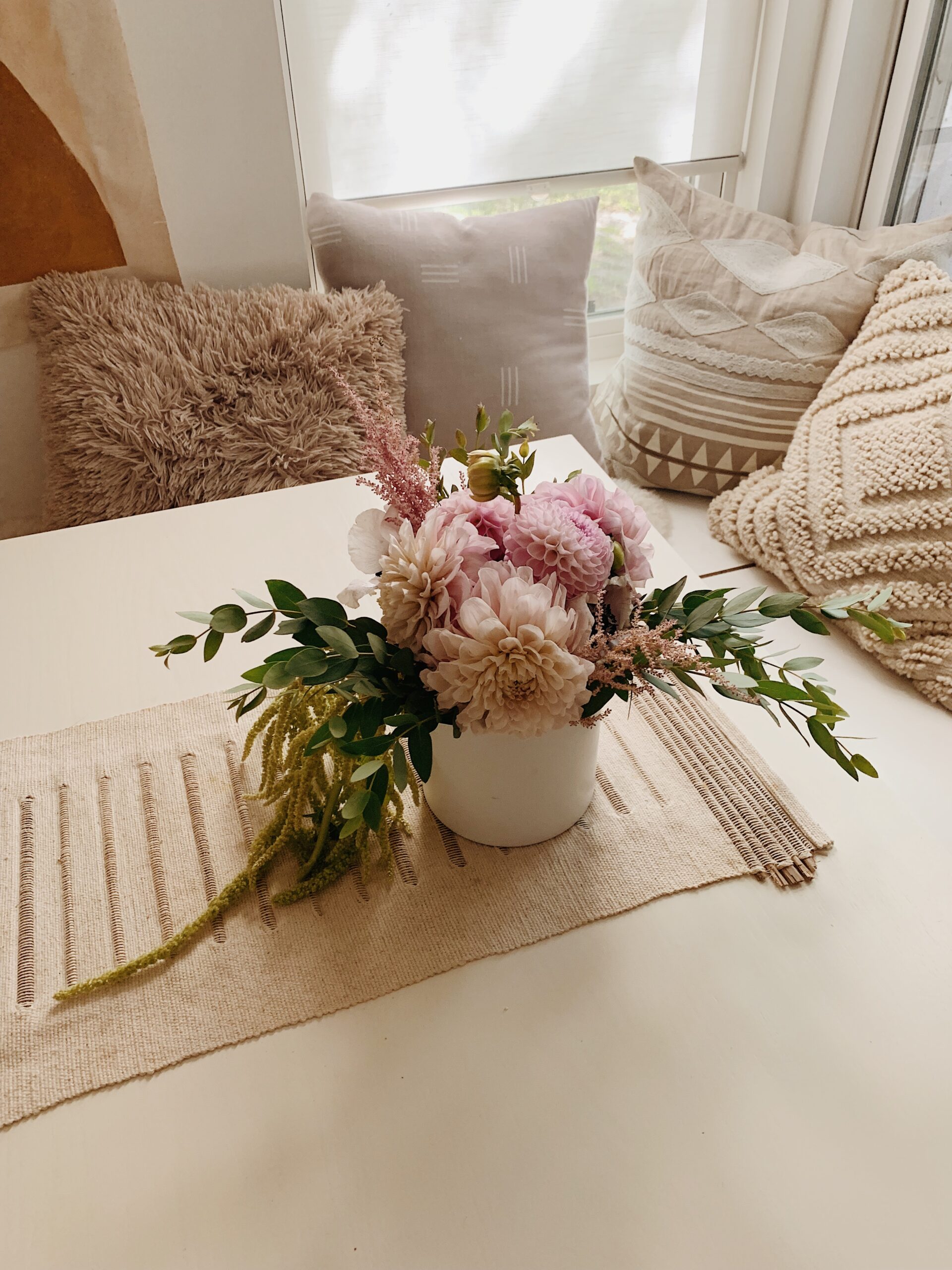 for florals, my SIL and i went to the flower market and grabbed a bunch of pretty things and just made novice arrangements at home. i don't know what i'm doing when it comes to putting flowers together but the flowers were pretty enough it didn't actually matter lol.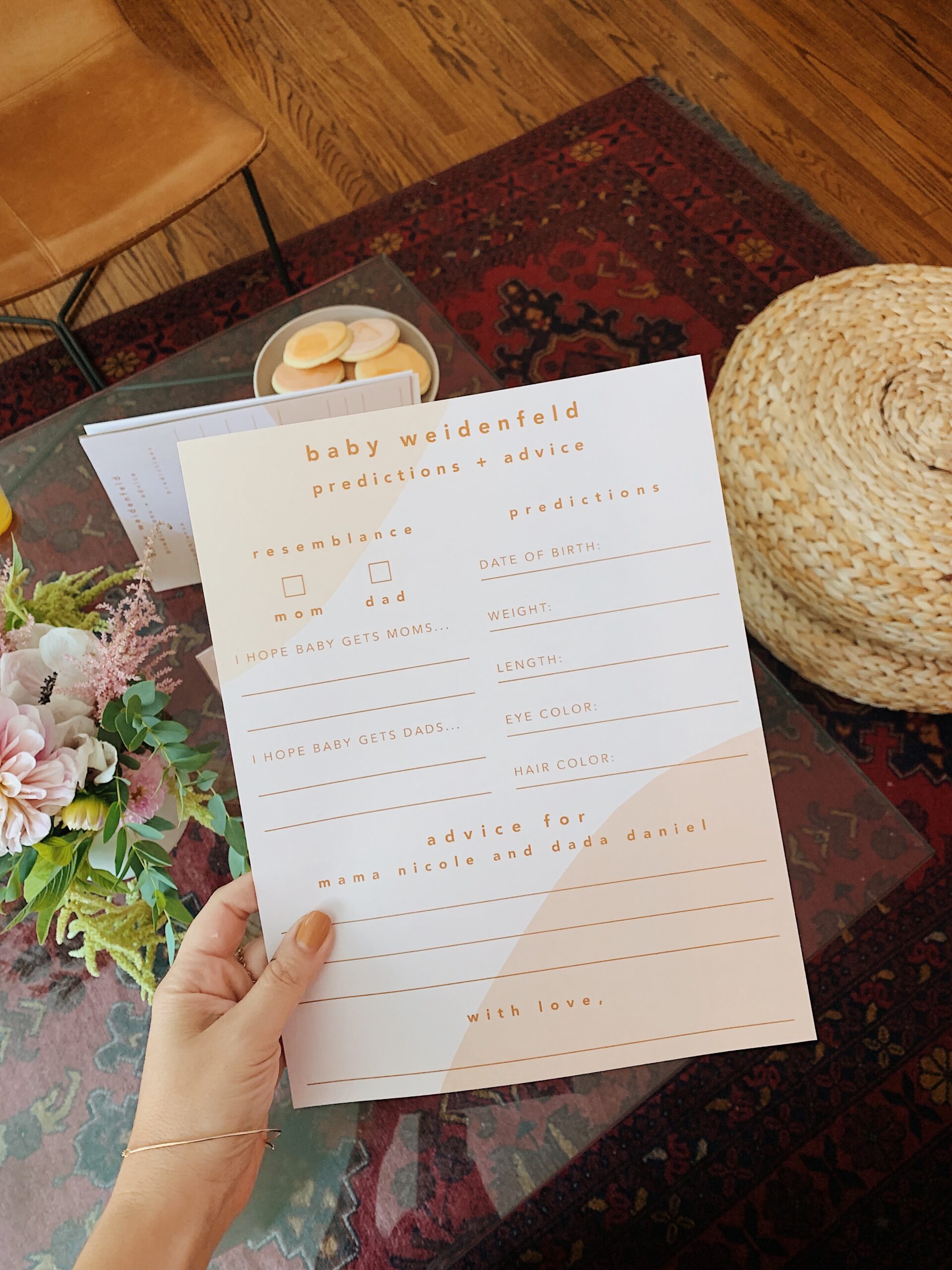 made these cute advice cards for the guests to fill out and make predictions about the baby.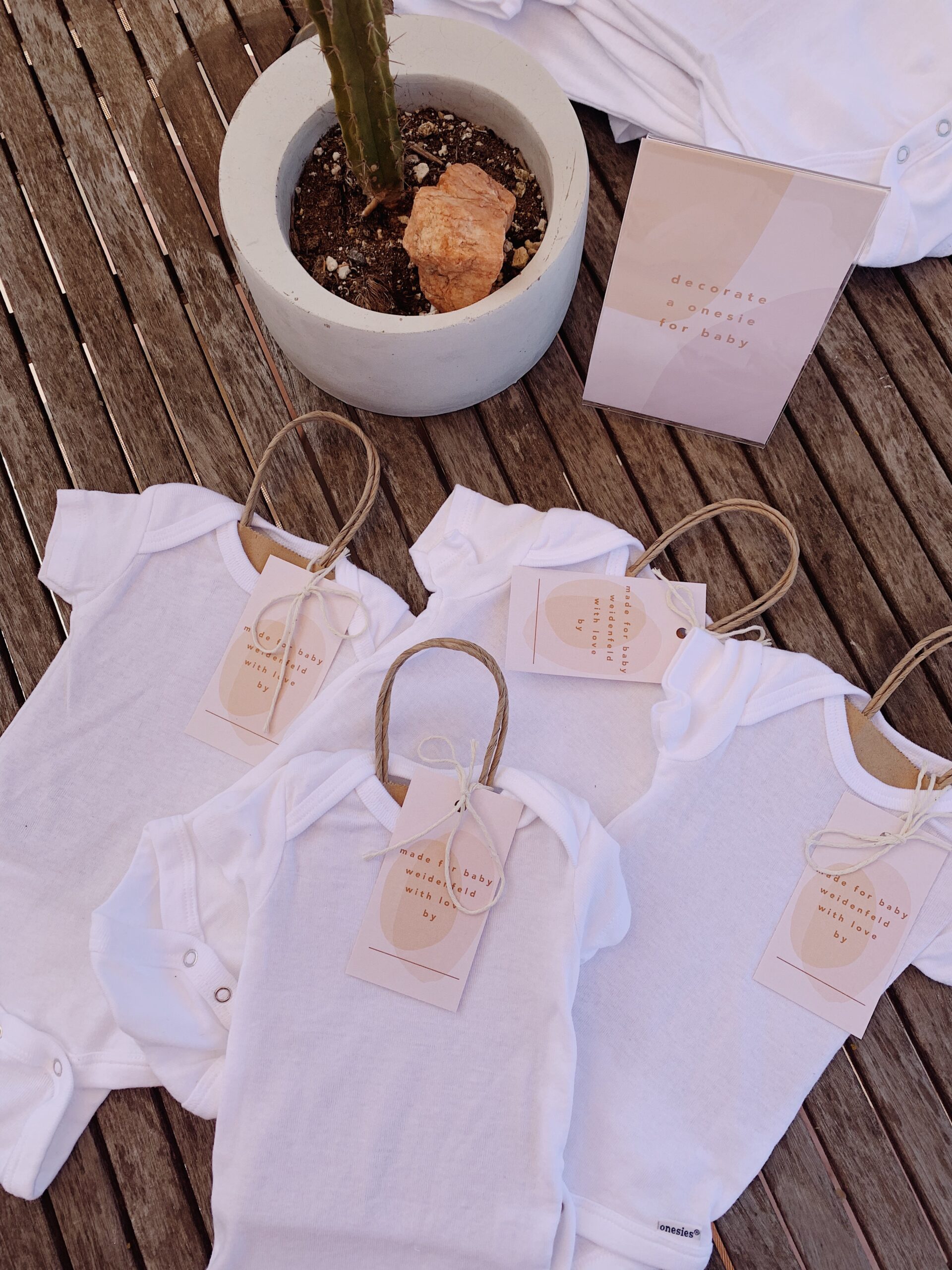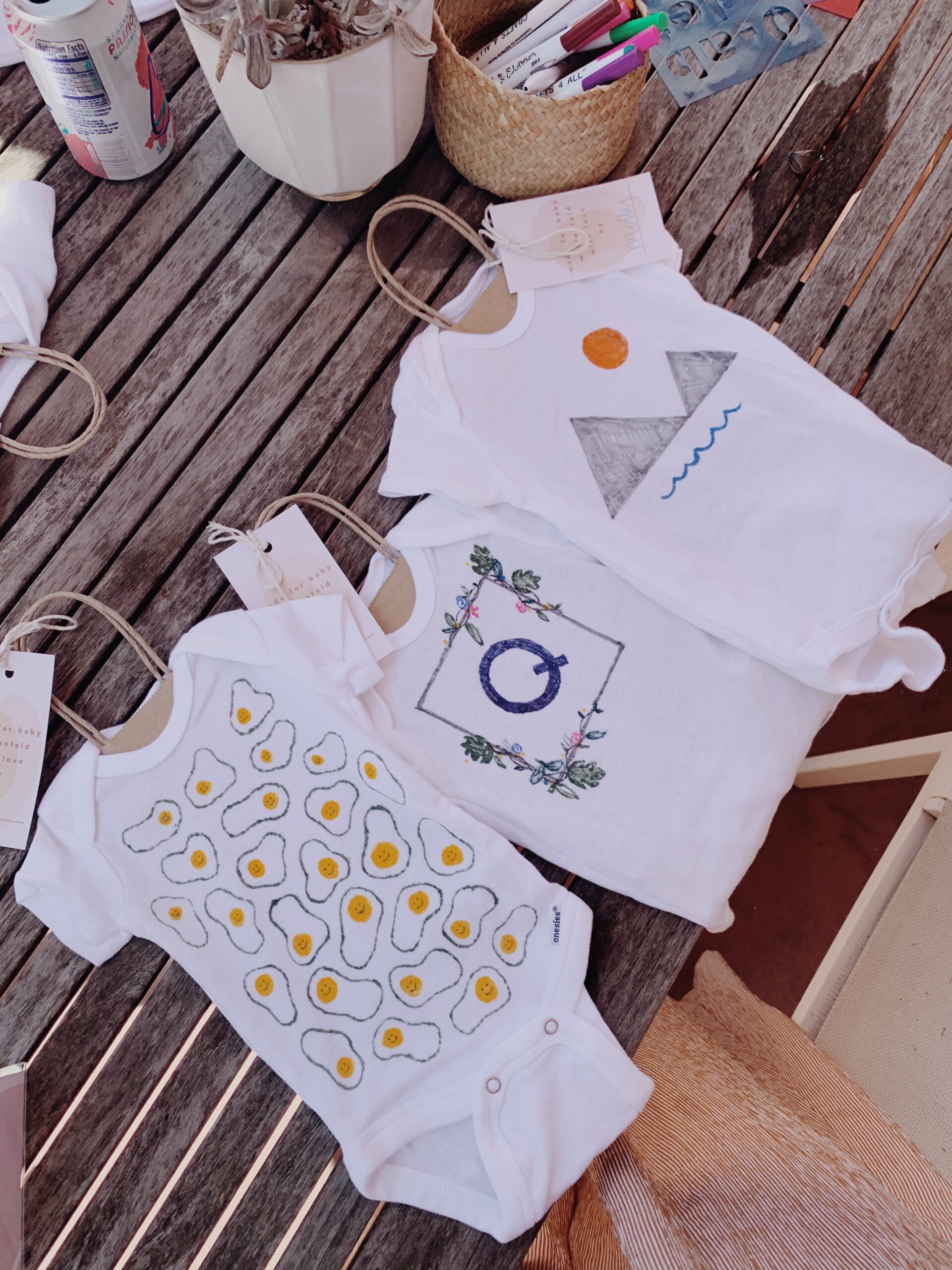 for an activity, we had a onesie decorating station. we did fabric markers and i put small kraft bags inside to hang them and keep them from bleeding through to the back of the onesies. then created little tags for the "designers" to sign.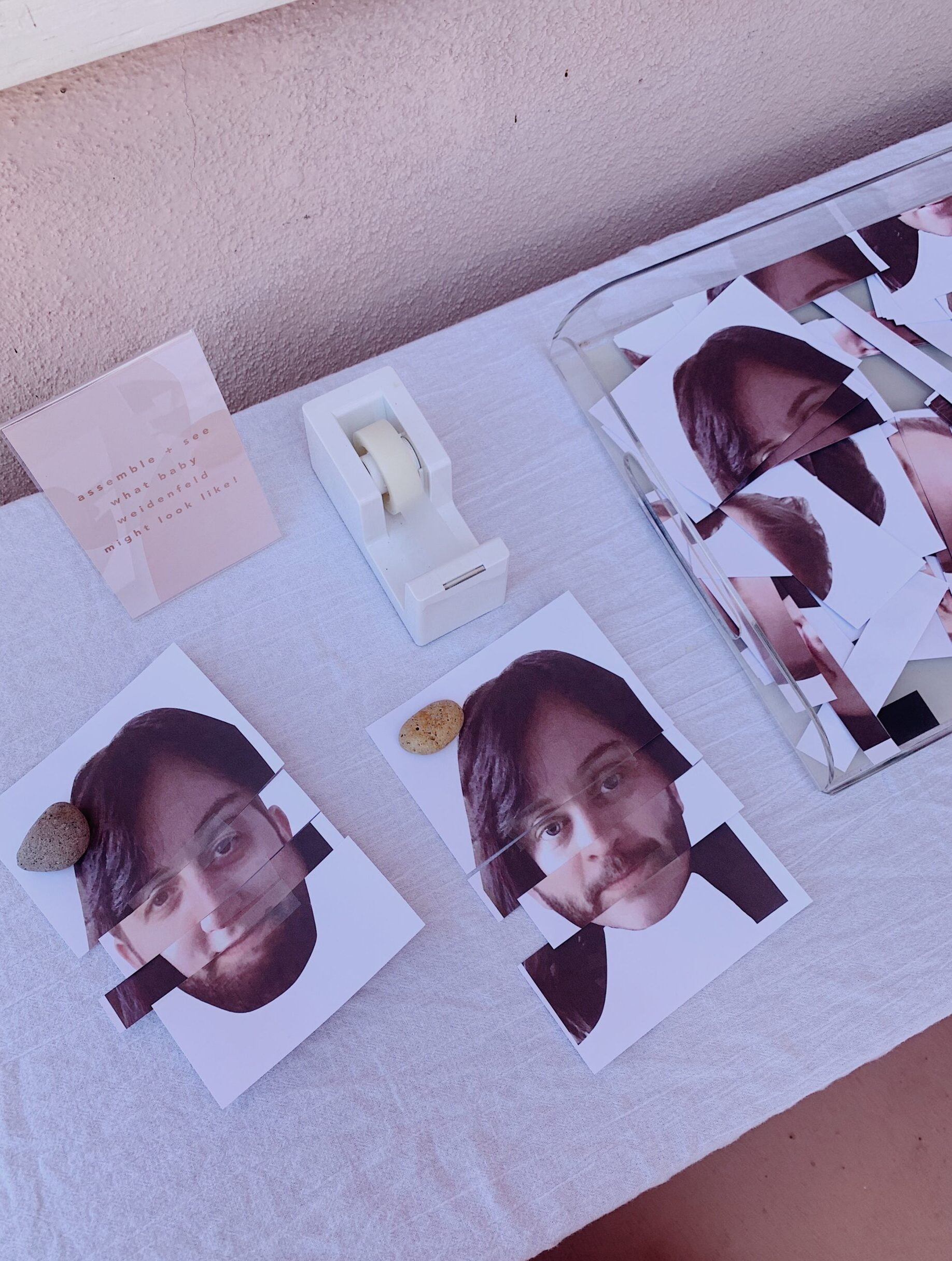 we did this at my baby shower too and it was so fun!! get straight on pictures of the mom and dad and cut them out so people can put their faces together. super easy and cute activity.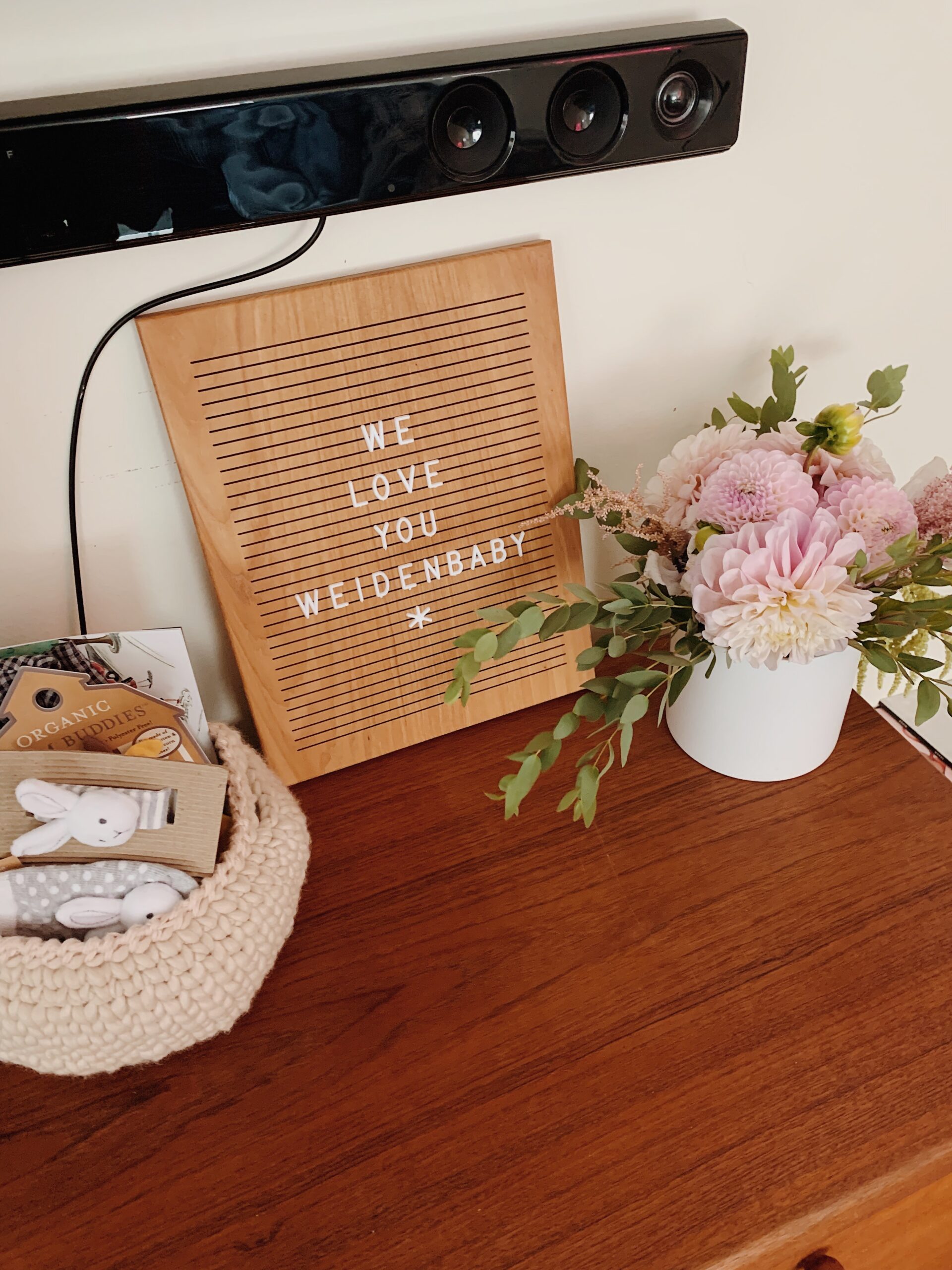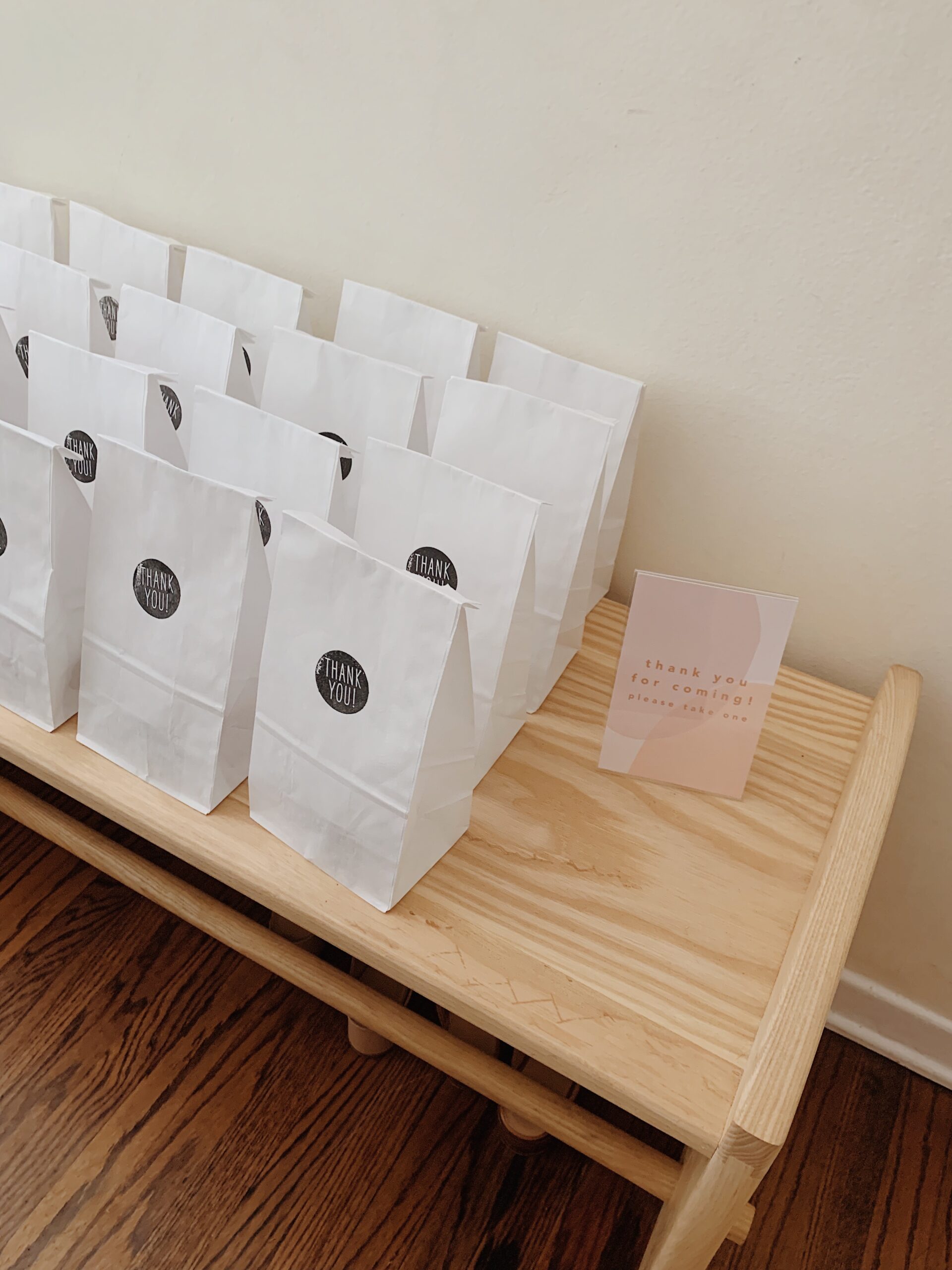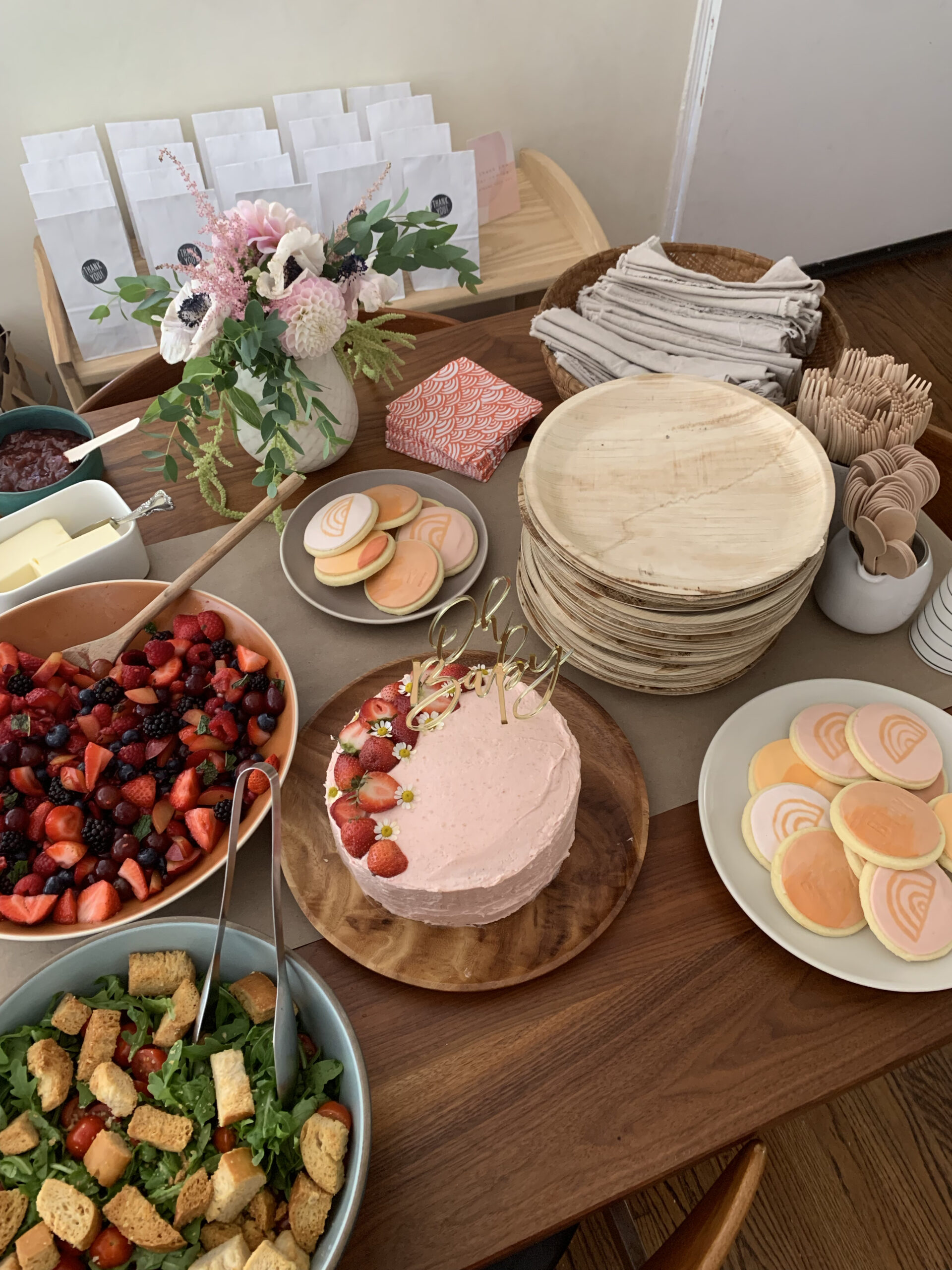 if you look closely you may recognize the linen napkins we made for my wedding that i use for like every party and big holiday gathering now haha. having 100 linen napkins has come in handy!!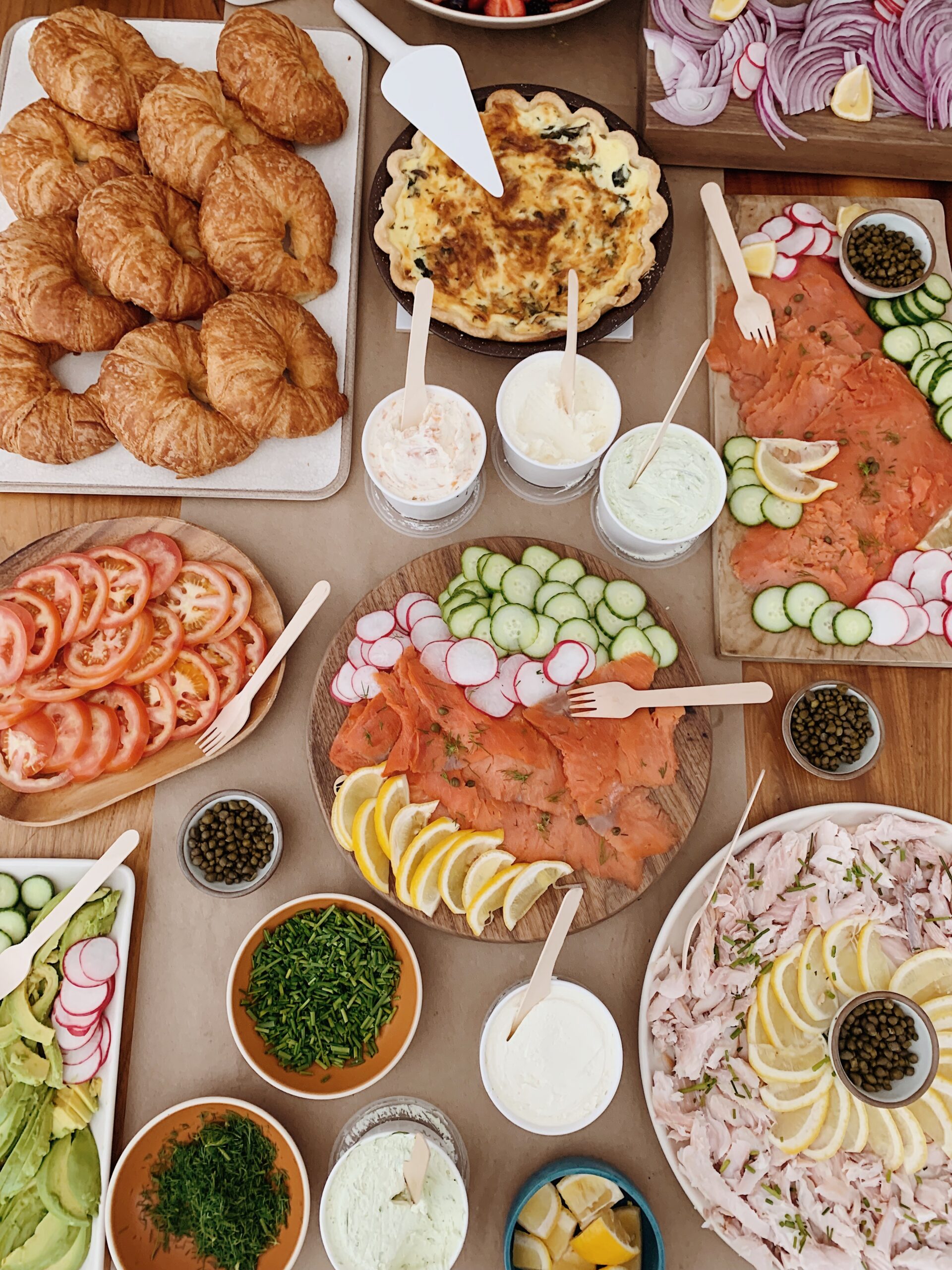 as for food, my best friend has so many beautiful heath ceramics pieces so the table looked extra amazing.