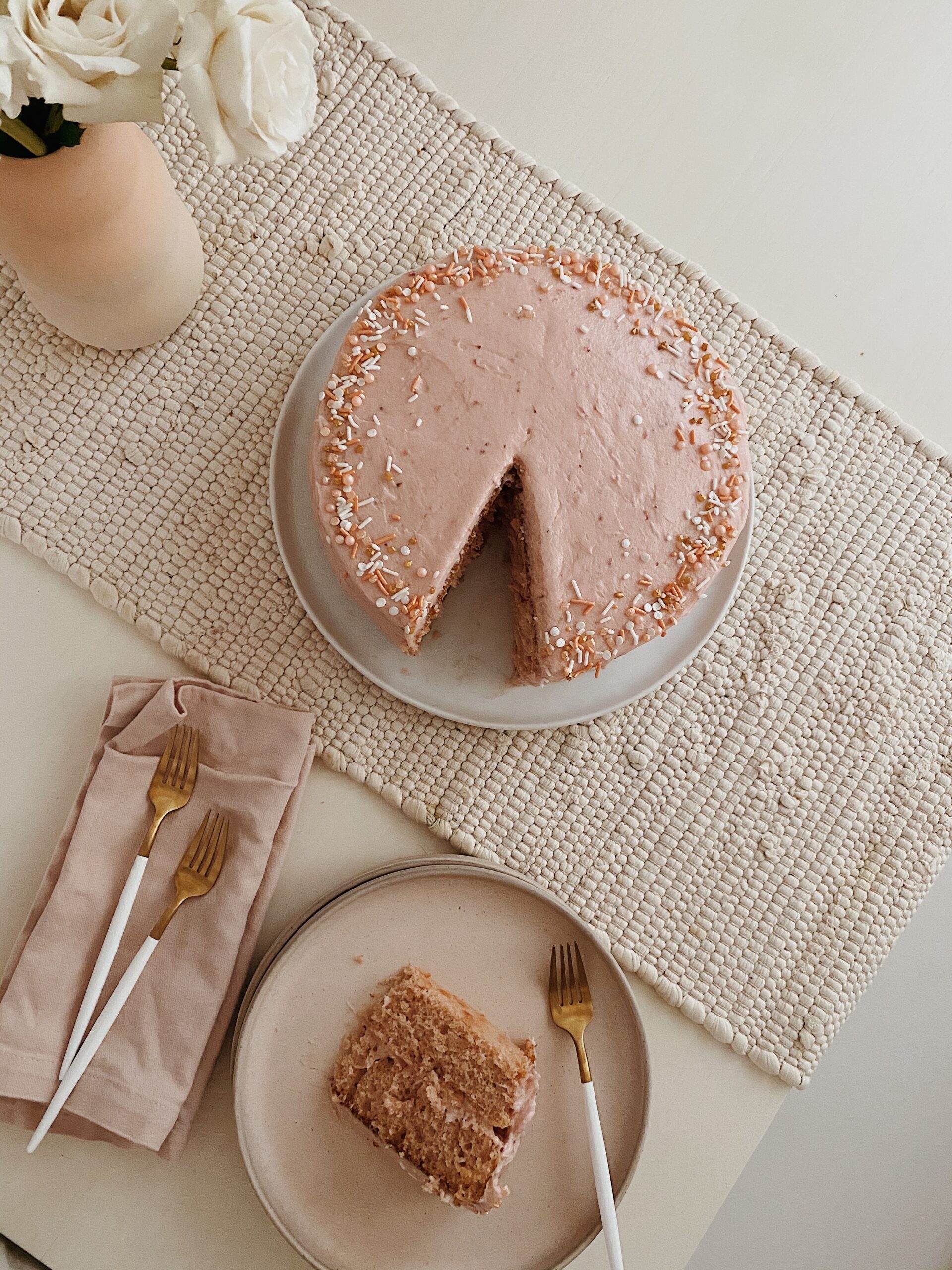 happy valentines day! i've always liked being extra on valentines but since having arlo its much more intense. i dress us both in pink and make everything heart shaped and hey right now we don't have much going on so it's pretty exciting.
we made this simple strawberry cake twice in the last two weeks, it's so quick and easy and reaaaally good!! arlo is way more into fruity desserts versus chocolate, so when i asked him what he wanted to bake for valentines day he said lets make strawberry cake again lol.
this cake is so simple but i was asked a lot to reshare the recipe, so figured i'd put it here for a permanent residence. if you have a jar of jam, you can make this today!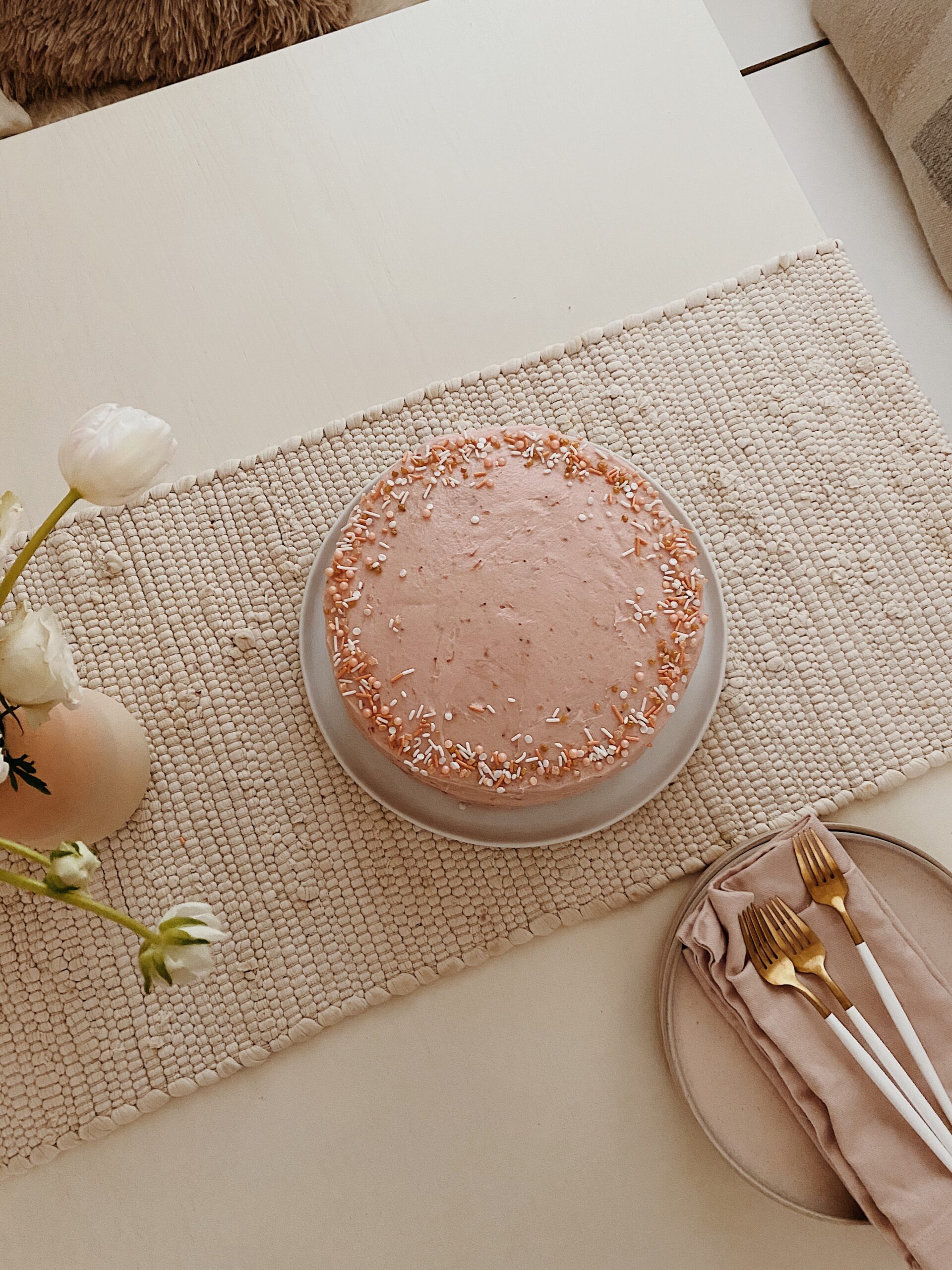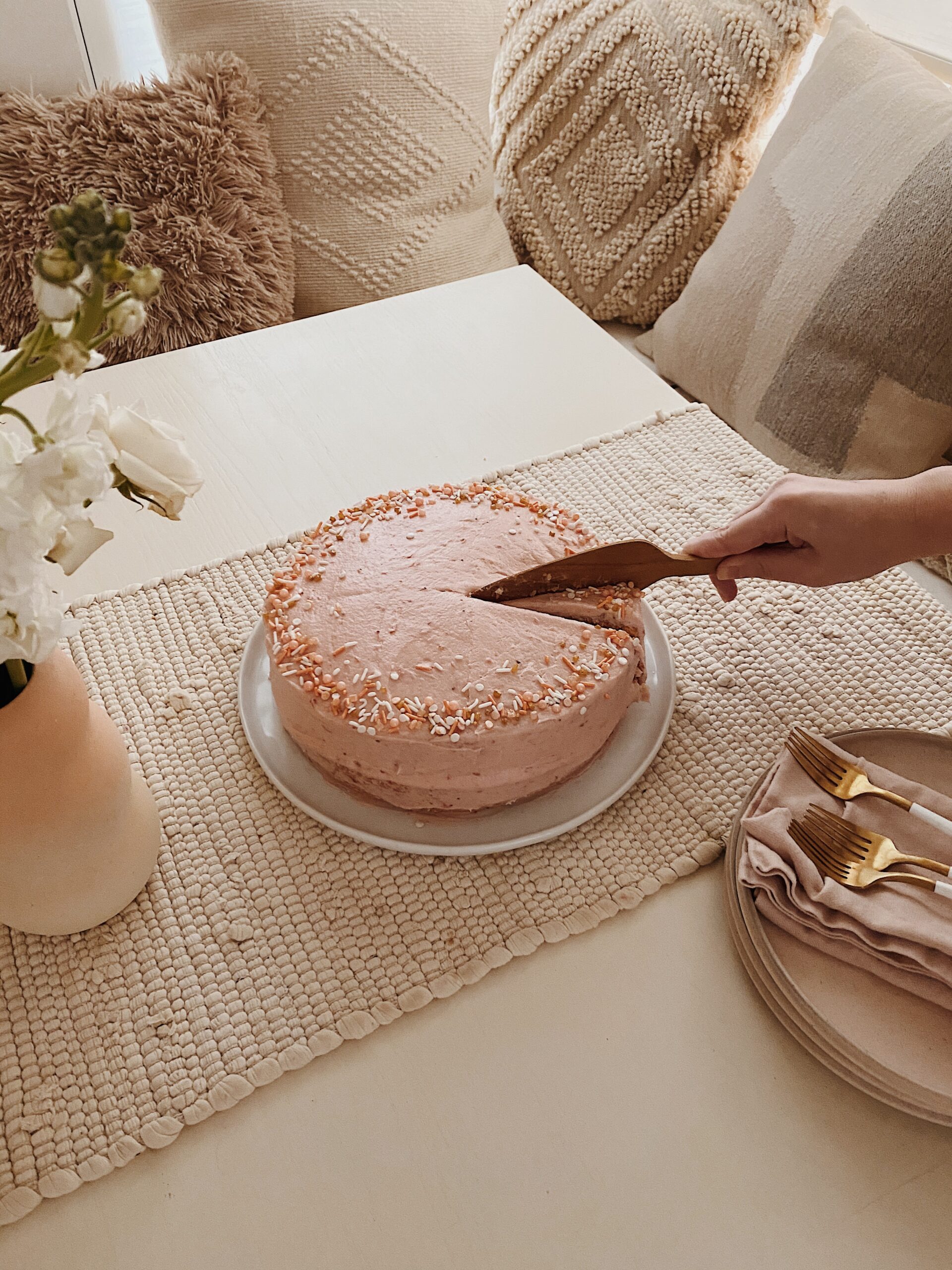 strawberry jam cake
ingredients:
boxed cake mix
2 cups of strawberry jam, divided
1 cup of butter, room temperature
4-5 cups of confectioners sugar
for the cake:
prepare the boxed cake mix (white or vanilla) and then add 1 cup of strawberry jam.
you could obviously also make a white cake from scratch and just add the jam!
for the frosting:
in a mixer, cream 1 cup of room temperature butter with the remaining cup of jam. cream for about 2 minutes– and then gradually add the confectioners sugar, continue to mix. use less or more sugar depending on the consistency and taste you're happy with.
we used sprinkles this time, but we also love to use freeze dried strawberries to decorate too. you could also try adding some to your cake mix as well!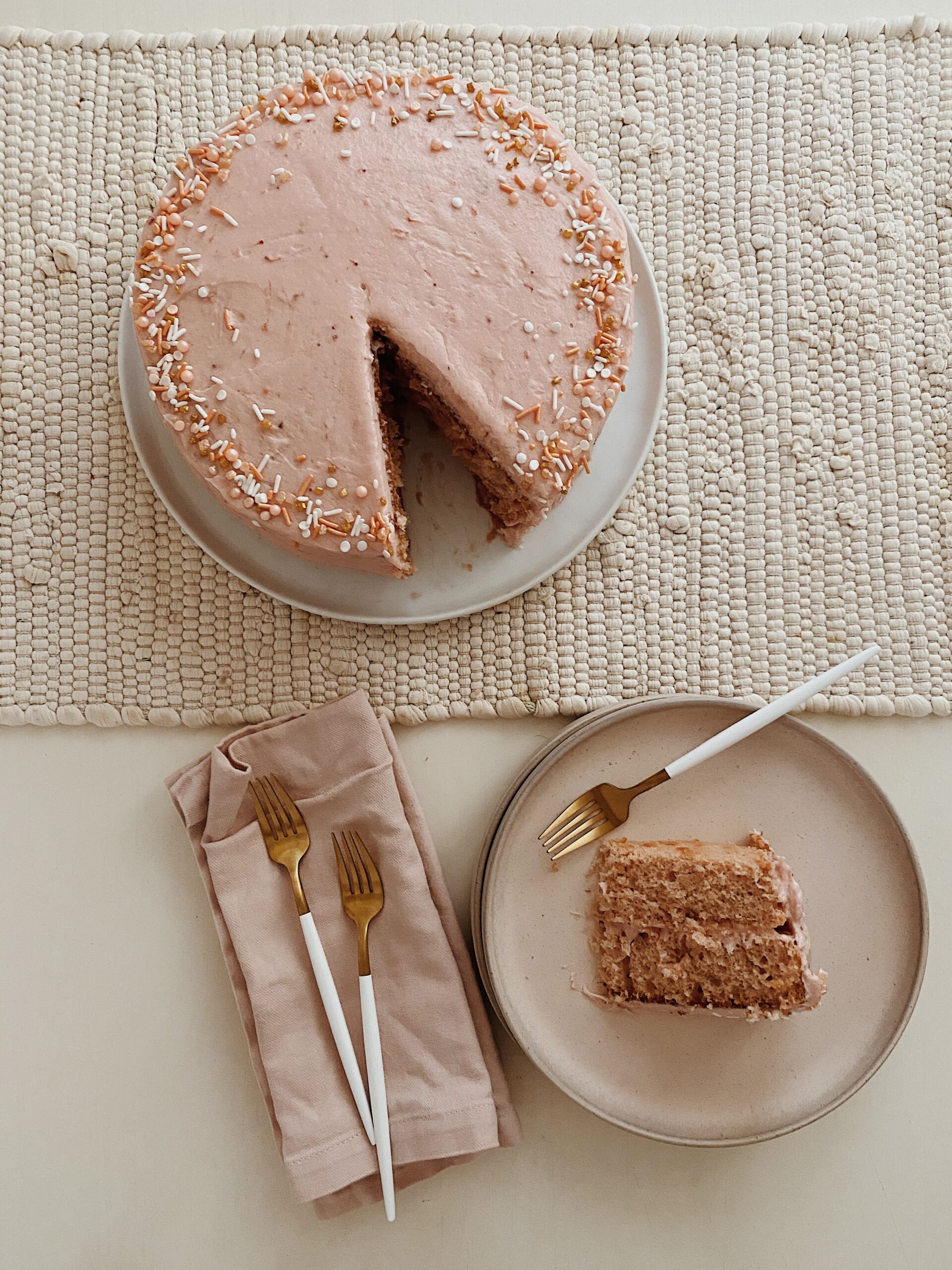 sources