the pros and cons of moving away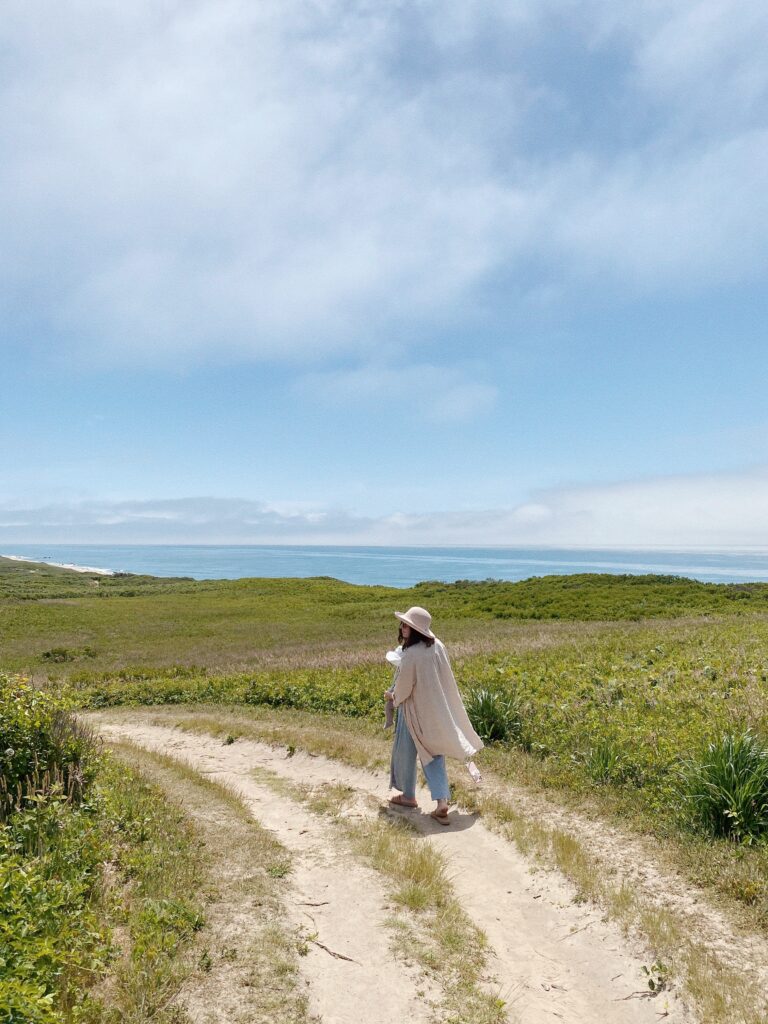 this has been on my mind a lot lately so i thought a post was in order!
how does a person make giant life decisions?! i have made it very clear that i'm incredibly indecisive, so maybe it's much easier for some. BUT NOT FOR ME. i mentioned sometime last month that we've been considering a move…
but the idea is so daunting, leaving behind everyone and everything we know– i've been in LA for over 20 years and gid has been here his whole life. but neither of us actually like it here, and neither of us has a job that require we be here, so we're only here because of the people we love — which is SO IMPORTANT i know, but i can't help but wonder if it would be worth it to live somewhere we love (and somewhere we can actually afford to live more comfortably!)
i've written this blog for like a decade now, so why not just deliberate my life choices right here where i'm comfortable? i'm mostly talking it out, but even more mostly soliciting your input.
when i see people announcing they're leaving LA – i have the exact same reaction every time. PURE, SEETHING JEALOUSY. is that normal? i feel like that doesn't seem that normal!
what i like and don't like about la
there are pockets i like, and there are things i love about it here. i've lived here most of my life and don't really know much else!
i love the restaurants, the culture, the access to so much.
but it's so hot and it's just getting hotter. and all the rich people bought up all the neighborhoods that have better cooler weather and trees!
the traffic! it totally sucks.
there are beautiful parts, but overall as a whole i don't think there is much natural beauty here in comparison to other places. a lot of it is concrete and ugly.
it doesn't feel that safe, even in the valley, and doesn't really feel like a great place to raise kids.
i've just always loved the idea of a small town, even though it might be a new challenge to not have tons of restaurants nearby, i think i could deal.
moving out of la, but staying a car ride away
i really like the idea of moving away from the city, but being able to drive back for important life events, parties, to see my people, et cetera.
for a brief time, i was thinking maybe we should go north to the santa barbara area, i love it there — it's beachy, family friendly, laid back and i have 4 nieces and nephews there. but honestly, we can't really afford it, even in the cheaper surrounding towns, it's still so crazy.
then i thought ok what about santa ynez, carlsbad, ojai… but everything in california is just crazy (especially right now i know, but who knows when this is gonna end because we thought we overpaid for our house in 2015 which is quite a laugh now)
basically, i should never have started looking at real estate outside of california to see what you can get. because it stings a lot!
moving all the way across the country
if you've followed me for a bit, you've seen my obsession with the east coast. i'm not sure what it's about, maybe it's a deep rooted longing feeling because i sort of didn't make the decision to ever leave officially when i moved here at 16. i was kind of shipped here as a troubled teen by my dad and ex-stepmom to live with my mom.
(sidenote: and by the way, my troubled teen days were very textbook, my mom moved across the country and my brother was sick for a lot of my childhood, i was clearly acting out for some much sought after attention! but i turned it around when i graduated from high school and ended up quitting [almost] all my bad girl antics and doing really well in college.)
back to the point, i don't know what this yearning for the east coast is, but i just love the little cobblestone streets and the beaches with the wooden fences and the lobster rolls and the charm and the vibe everywhere you look. when we're vacationing in martha's vineyard, i'm typically kind of emotional because of how much i love it there. maybe i'm just constantly nostalgic for vacation, but maybe it's because i don't love where we live in real life like i do our pretend life there.
gid feels the same way, he loves the east coast and we even went on a maine road trip when we didn't even have kids yet and could have easily gone somewhere way more exotic.
…but, obviously, it does feel scary to go SO far away and have WINTER.
but how does one even decide where to go?!
if arlo wasn't in school, maybe we would be able to travel around and slowly figure out what towns we love most, but i don't know how that would work! independent study?! compromising holidays to do so?! but i live for holidays! lol don't mind me. but it seems complicated.
right now i've been focused on cute new england stars hollow-y type towns. we want good food, good schools, culture, artsy parents to befriend. the hard part is there ARE SO MANY TOWNS. i can share the towns in a separate post if anyone was curious, but this is already getting really long. but how do people narrow it down?! we started a pro and cons list to every town but the list isn't short.
gid is afraid of living near the coast for future flooding, but i'm not ruling it out yet, sorry gid. but yes in a perfect world, i guess he wants to be inland a bit. but i would still require a lake then!
i can't believe of the like 5 new england moms i've talked to, how they all seem to truly love their little towns and cities, it makes me realize that is a totally possible thing.
pros (of said dream town)
live somewhere beautiful
a fresh start — this feels like a pro and a con
we could get a big house with land
live in a town with easy access to beach or a lake (really love that lake idea)
live in a town that my kids love growing up in
live a slow life where i do super quaint things
see leaves change in autumn! appreciate the seasons much more?
cons
leaving our families
leaving our friends
having to start a whole new life aka a fresh start
what if we don't vibe with people somewhere else?
what if we're so bored because we're used to our big city?
long, grueling winters (which we are obviously very not accustomed to)
being so far away from la that we can't drive back for life events
who do we even celebrate holidays with?
so please, i need your help now! i don't get a lot of comments here on the blog these days, but if you don't mind, i'd love to hear your experiences on the following:

if you've packed up and moved away from your family and friends, could you please let me know why and how it's been for you?
and if you live in a town (preferably new england/upstate new york/somewhere cheap and beautiful i don't know about in california) that you're absolutely in love with, can you tell me about it?!