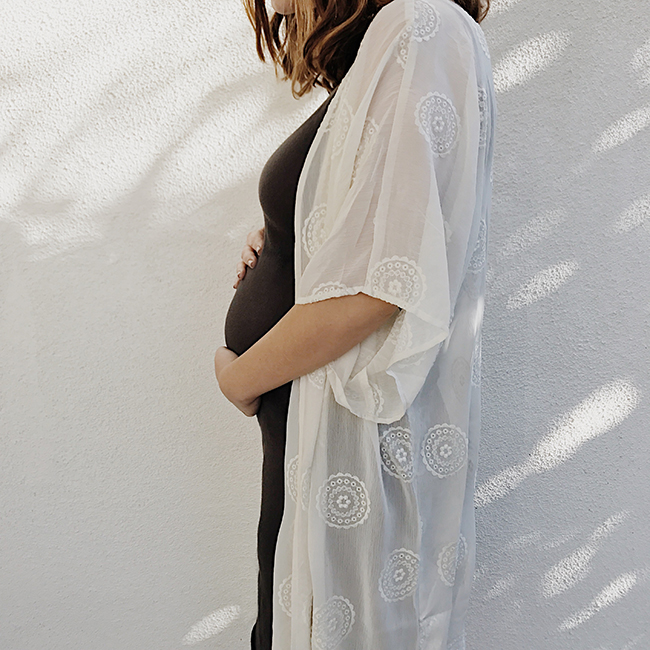 i swear i've had an excuse for being MIA lately — i am so excited to finally share the news that we're expecting a baby boy in june!!! it's been really hard keeping this under wraps because obviously it's completely changing my life in so many ways, so i'm reaaaaally excited to finally get it out. that and i'm also showing now, so i can't really hide it for any longer. 
its been really fun and exciting and a little scary but mostly all good and positive. i found out around halloween, i woke up and randomly had a nosebleed (which i never get), so i googled pregnancy and nosebleed and it was a thing. (i have since learned that you can literally type anything and pregnancy and it's a thing). i took a pregnancy test that day and i was thankful that nosebleed told me to. we waited until thanksgiving to tell my family, when everyone was together. i designed place cards where everyone wrote what they were thankful for, and we had my mom read everyones out loud. mine was last and said "molly is thankful for baby boomer coming july 2017" and she burst into tears. (our due date got pushed up because the bb is a fast grower)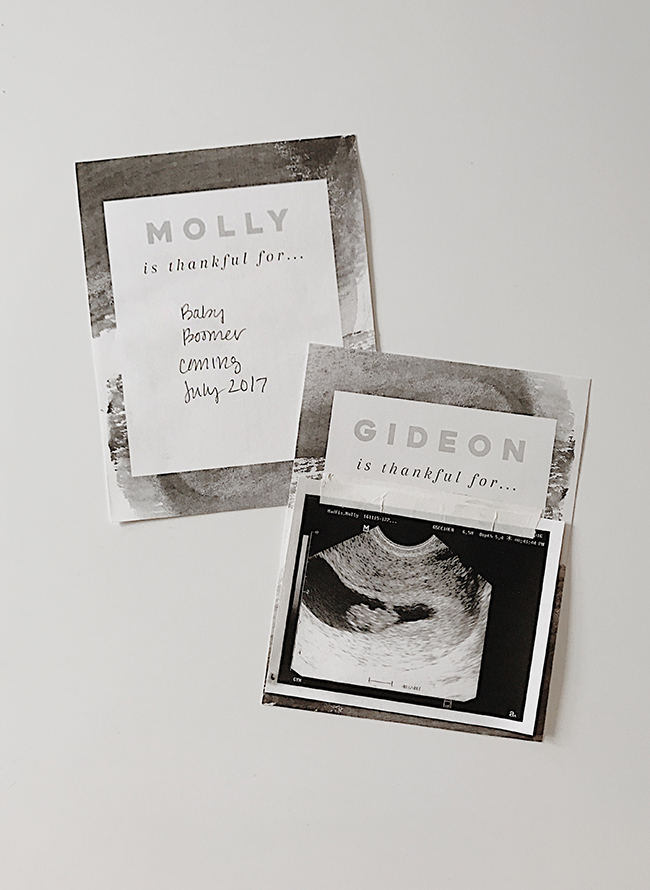 we were pretty anxious at first about it being healthy, maybe a little extra nervous because of the miscarriage last year. we waited almost a full year to try again, but once i was ready and we started trying it happened very, very fast.
as for my pregnancy so far, its been pretty good and i've been very lucky to not have any sickness, during the first trimester i was really, reeeally tired all the time and i was getting pretty bad headaches and some back pain. both have subsided for the most part, my only really annoying symptom is being congested all. the. time. and i get zits. and i'm fat. but like they tell you, the second trimester is better, and so far it's pretty chill.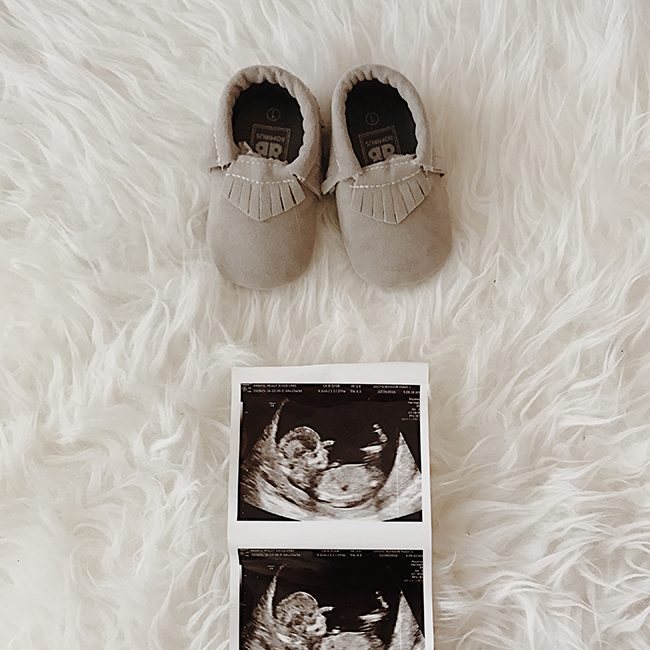 i'm now at 16 weeks and i'm officially done wearing my bullshit thongs, i am always in the mood for a HUGE, gigantic breakfast, and i pee as much as they say you're gonna pee. i also can cry on command, and when debbie reynolds died i think i cried way more than i would've as a non pregnant person. we also just did our gender reveal this weekend and as expected, i cried like a big cry monster.
we've been thinking it was a boy pretty much from day one, so it's so weird to finally know we were right. and to even just think of it as our son versus our baby omgggg!
the best part about getting to your second trimester is that people no longer recommend their doctor, since it's now assumed you've found your doctor and you're all set. i'm mentally preparing for the constant unsolicited advice and stranger belly touching, can't wait.
it's safe to assume that this blog and i will be changing, for the better i hope! i'm gonna be like, a grownup and shit now. i'm pretty good at taking care of cats but I'm already realizing how doing whatever we want whenever we want is cool and fleeting and we should try to see horror movies in the theatre and go out to eat and stay in bed all morning as much as we can right now.
i'm not planning on transforming this place into a full on mommy blog, but like if you're into that sorta thing let me know. the first thing on our list is setting up the nursery, we've basically had a junk room that would someday become the nursery and now we just have to start. we'll be moving everything out and painting as soon as possible. and then making it cute! i am v excited.
*** UPDATE *** you guys liked the gender reveal so i decided to share the pregnancy reveal (i wonder where i get the crying from lol)