taking criticism with lots of grains of salt
you might remember we built these shelves for our apartment. we lack storage and have a thousand books, so we thought it was a good idea for us. well last week apartment therapy posted the shelves! oh yay!
NOT SO FAST. i noticed they'd posted and was excited for about 10 seconds until i scrolled down and read the comments. the nasty un-constructive comments saying how they're ugly and cluttered and styled oh so badly. and then i got super upset…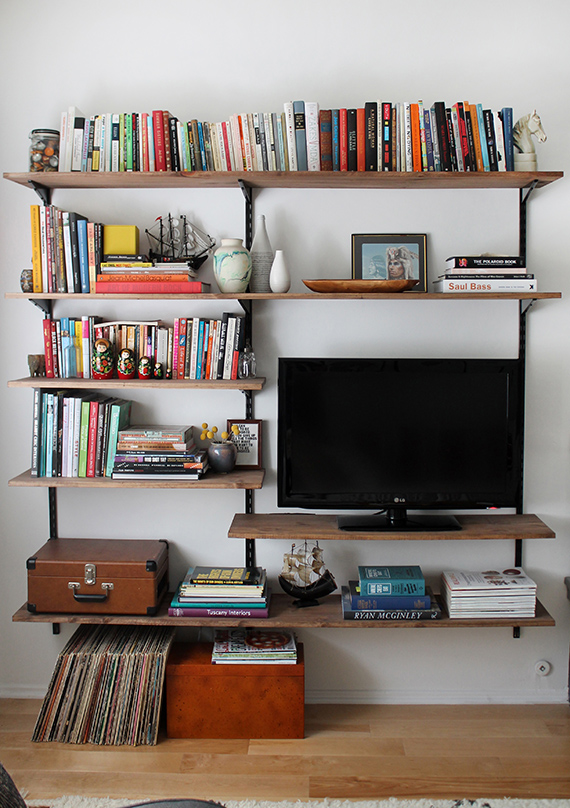 here's my personal favorite:
tishinottawa wrote :
"Personal opinion, you ruined a beautiful clean look. Some gorgeous black and white photography on the wall would have framed that fireplace, and then perhaps some wicker baskets and interesting old boxes and trunks along the floor for odds and ends. And find somewhere else for the books.
But since you've gone to the effort, at least style the bookcases better. The books should be grouped by size, colour."
… barf. i think these haters are the people who do this :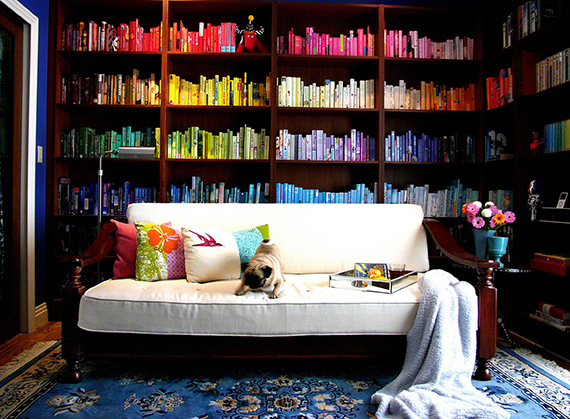 shudder. oh and how about this…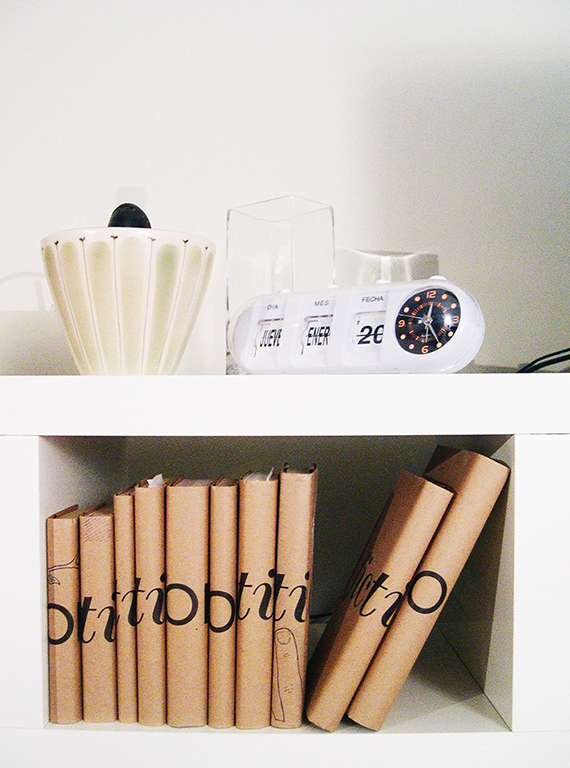 oh hell no.
now why was i so upset? i never said i was a decorator or a stylist. i certainly don't want to style the shelves like i'm living in country home but i also didn't know they were styled hideously. they hold all the books in our apartment. you know, like the definition of a bookshelf : a shelf on which books can be stored. my biggest challenge with decorating is always worrying that things look decorated. maybe not apartment therapy commenters. so anyway i read these comments and was like "wtf fuck those fucks" and then i did this. OOPS.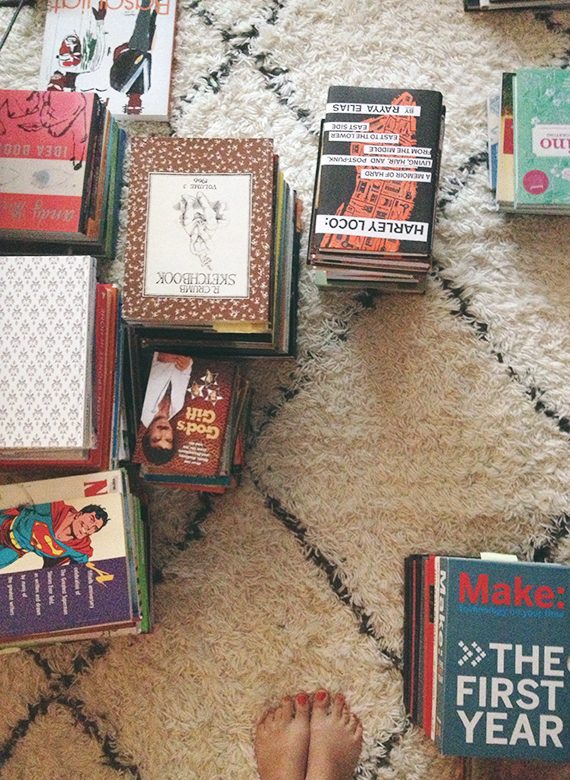 shit. i made our apartment a disaster for the next three days because of some stupid comments. i even considered moving the shelves into the office and getting some simple white cabinets for the living room instead. but i didn't – thank god. i reorganized the shelves a little and took the next few days to try to not give a shit about what people think. even though that's basically impossible, i obviously need to get more used to criticism because people on the internet say mean things all the time and i need to thicken my skin.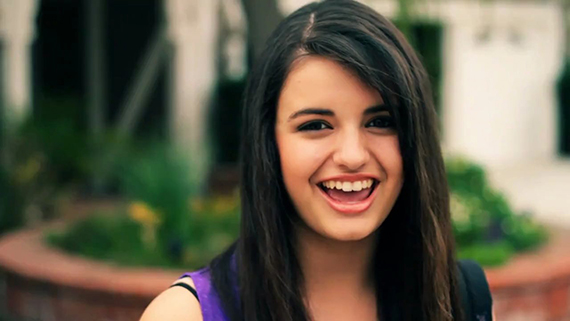 if rebecca black can handle it i can handle it.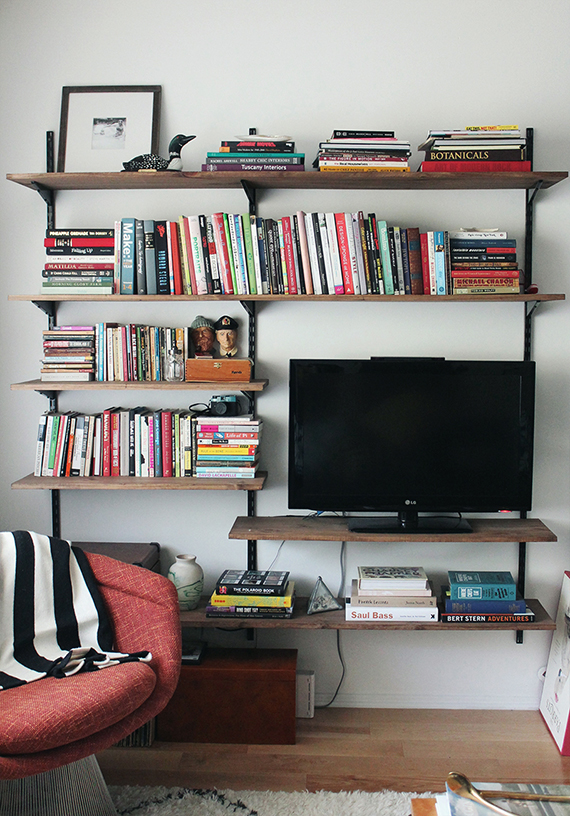 ignore all those cords. we setup the wii. i'm really not sure if the shelves look any better or any different, but it was actually kind of rewarding taking everything down and having it be cleaner once i finished.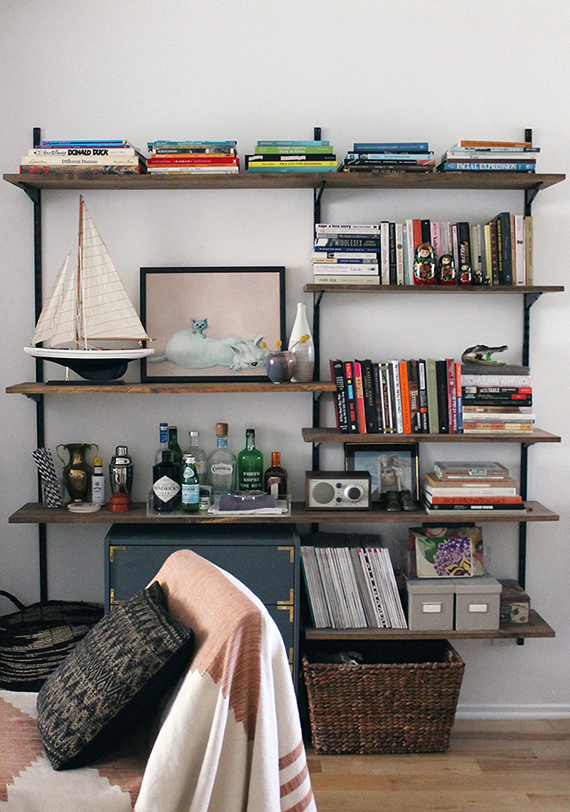 the moral of the story is that people are as mean on the internet because they can be. and from now on – i'll try not to read comments.
+ how do you deal with criticism?
images : colored coded books / kraft paper books
*** this has been reposted due to technical difficulties. the original comments are MIA. but thanks for them and i wish i could see them again so i could write you big thank yous.