the office – before and after
When we first moved in, the office was definitely the afterthought. As you can see from the before picture. It was a mess. And quite yellow!
Since then, we replaced our huge eyesore expedit shelf (the first thing you saw when you walked in was a huge black thing. Ugh.) with another… expedit, we switched rugs, got 2 matching pillows, hung a Confetti System garland (christmas gift from boyfriend slash me winning the fight for it), and the worst task of all… cleaned up. A little. The room came out super colorful, unlike the rest of our house. Gideon wanted to get the rug in the baby blue color instead of grey. It arrived way more saturated than photographed on the site. I tried bleaching it twice, but it didn't really fade it anymore. I think grey would have been a better choice.
We also organized the hell out of the closet. That right there is prior to shelving being put up.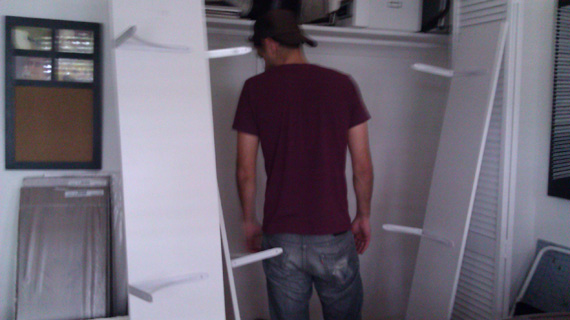 Woo! ORGANIZED! Just don't look up or down.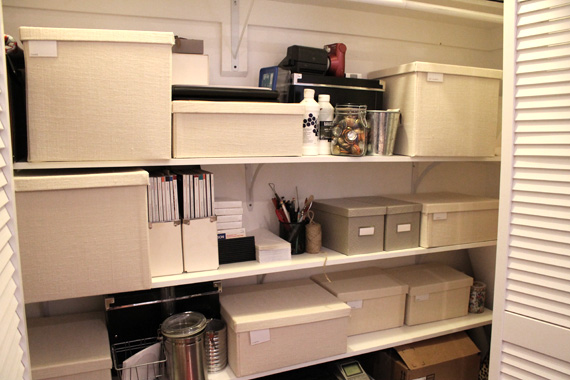 Here's the wall next to my side of desks. Yes, we have tandem desks. Hanging are mementos of trips (The Parker Palm Springs map, a Luau photo, the menu from our dinner from Chez Panisse, AND my beautiful love art from age 6!)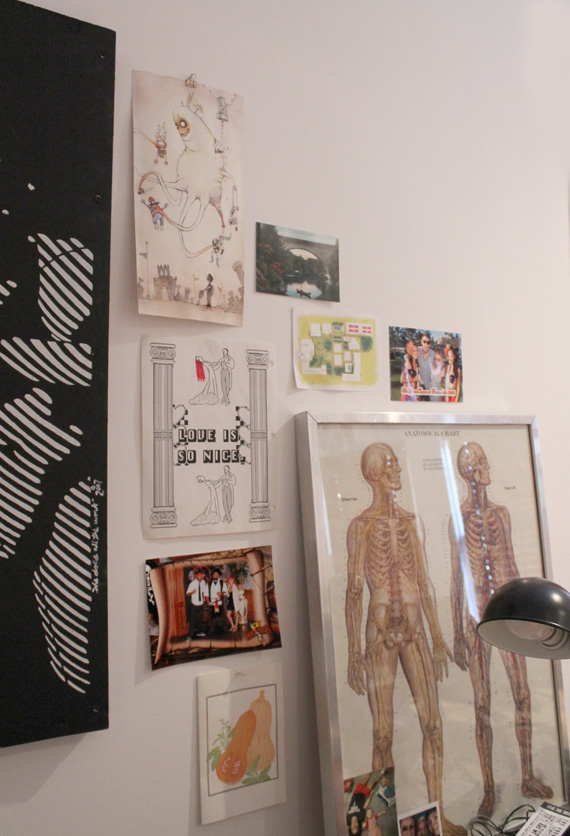 And our little sitting nook. Yes, we always keep those blinds closed. We live in the streets of Hollywood.