super easy strawberry galette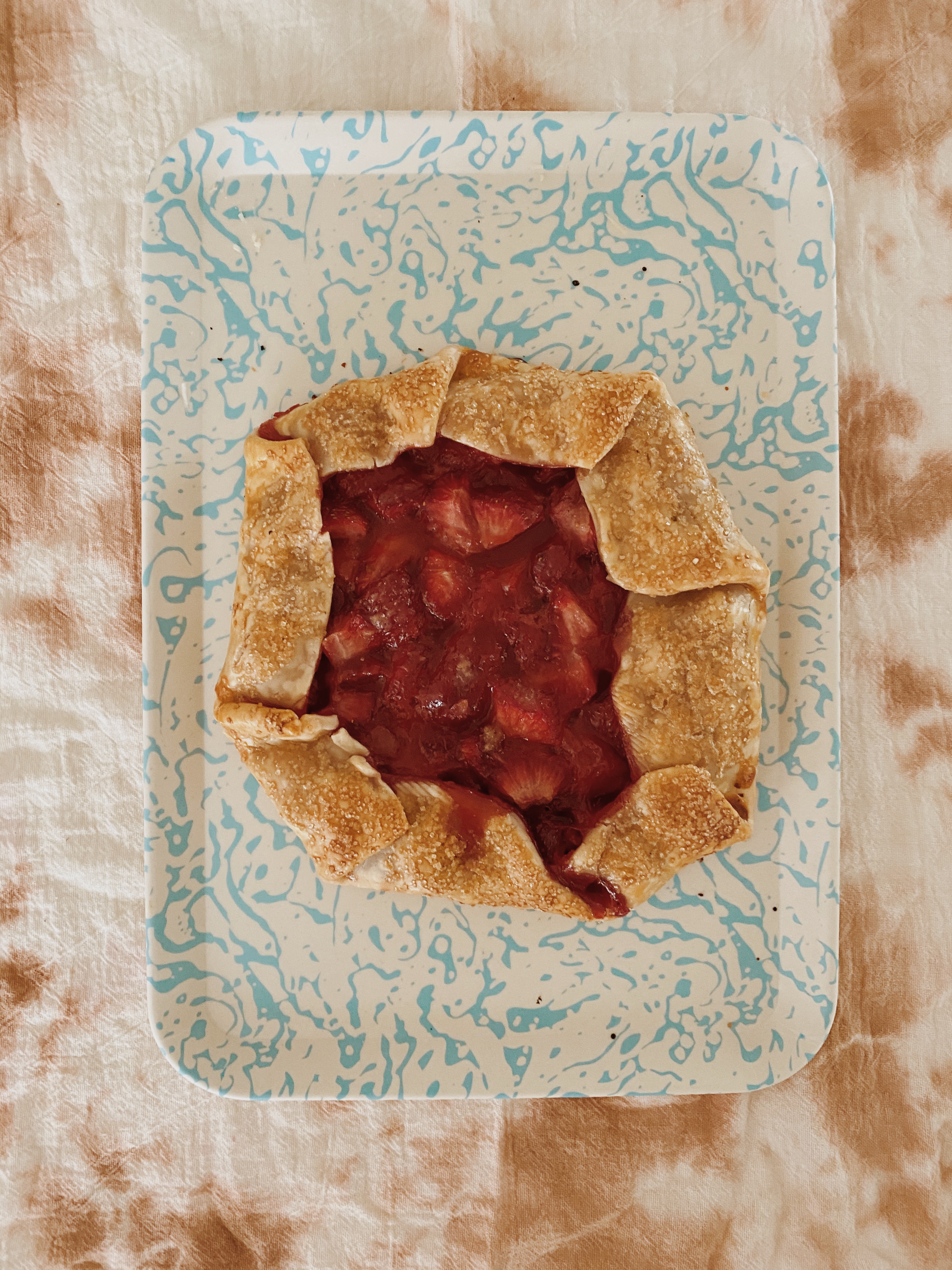 arlo has been a liiittle less into baking lately, so i've been trying to come up with really quick recipes to keep him interested. i've never made a fruit pie before, so i'm v intimidated, but a galette seemed way easier — and if you make with store bought pie dough, then it literally takes 10 minutes!!
AND the best part of this recipe was that arlo was able to do almost every step on his own. i barely helped!! i'm so proud.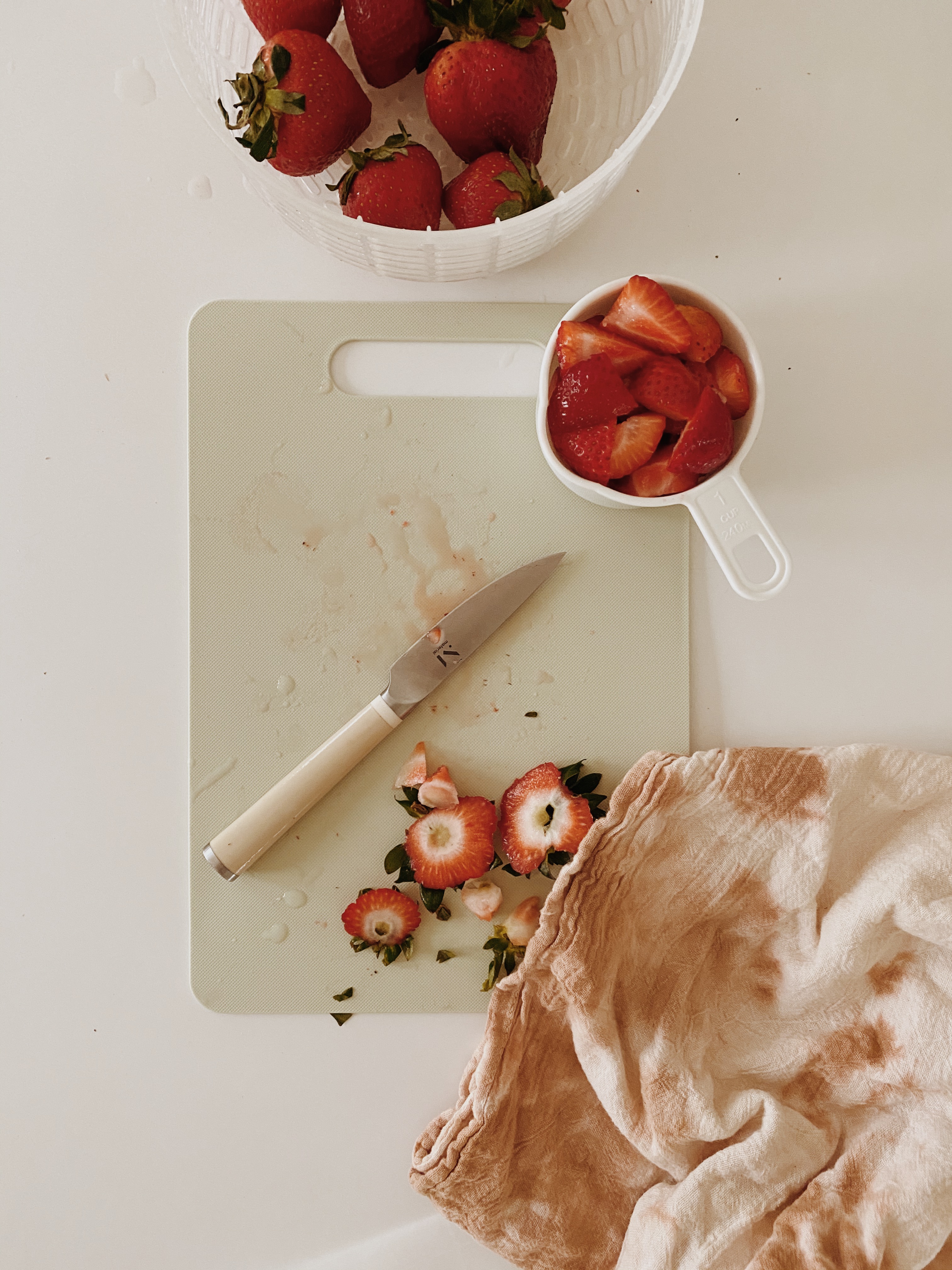 i always err on the side of easy so store bought dough is A-OK with me, but since this is sooo easy, i'm thinking next time i want to try making the dough and maybe trying a fruit pairing too.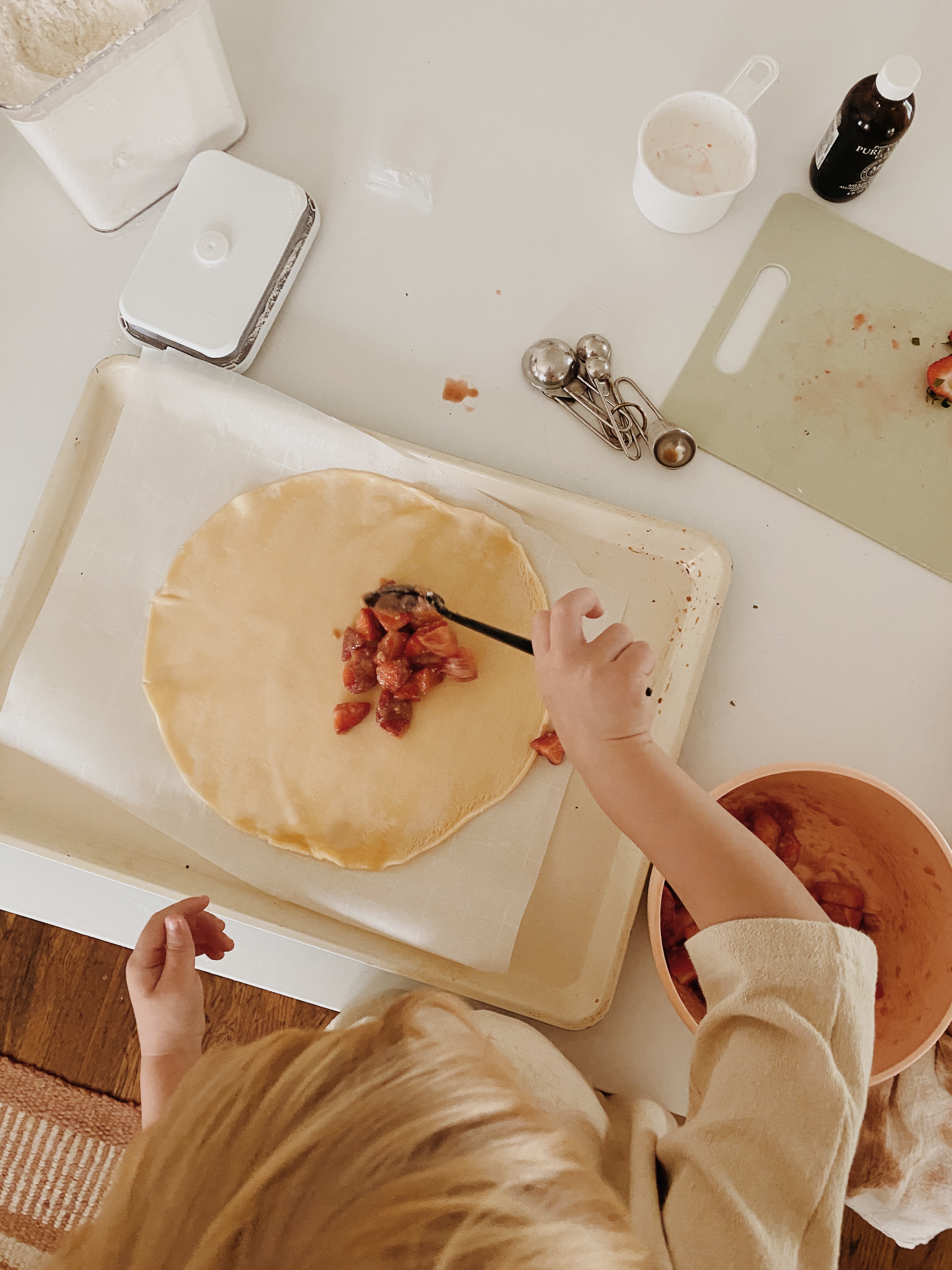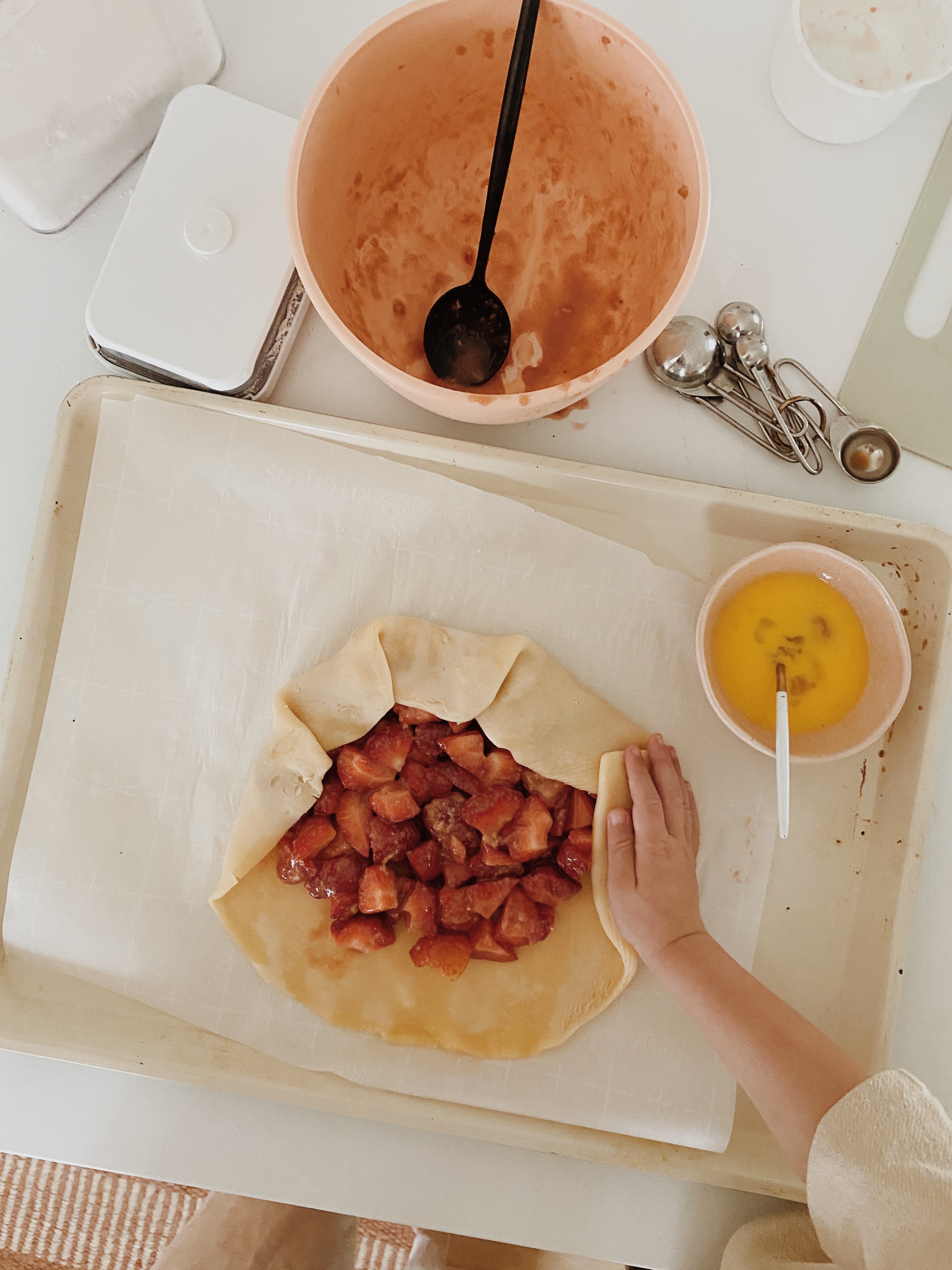 ingredients
1 9-inch refrigerated pie crust
filling:
2 cups strawberries (hulled and halved)
3 tb turbinado sugar (coarse sugar)
1 tsp vanilla extract
lemon juice
2-3 tb flour
Dough Topping:
1 egg (whisked)
more turbinado sugar
recipe
preheat oven to 375 degrees
in a large bowl, gently combine strawberries with sugar, vanilla and 2 tbsp. flour and some lemon juice. add additional flour if the mixture is very wet.
gently unfold and lay out the pie crust on a baking sheet lined with parchment paper
pour your strawberry mixture in the center of the crust leaving a 2-inch border. fold up the uncovered border over the edge of the fruit and pinch into pleats
brush the egg onto the crust and sprinkle with sugar.
bake until strawberries are softened and the crust is golden, 35 to 40 minutes. remove from oven, let sit for 5-10 minutes before enjoying.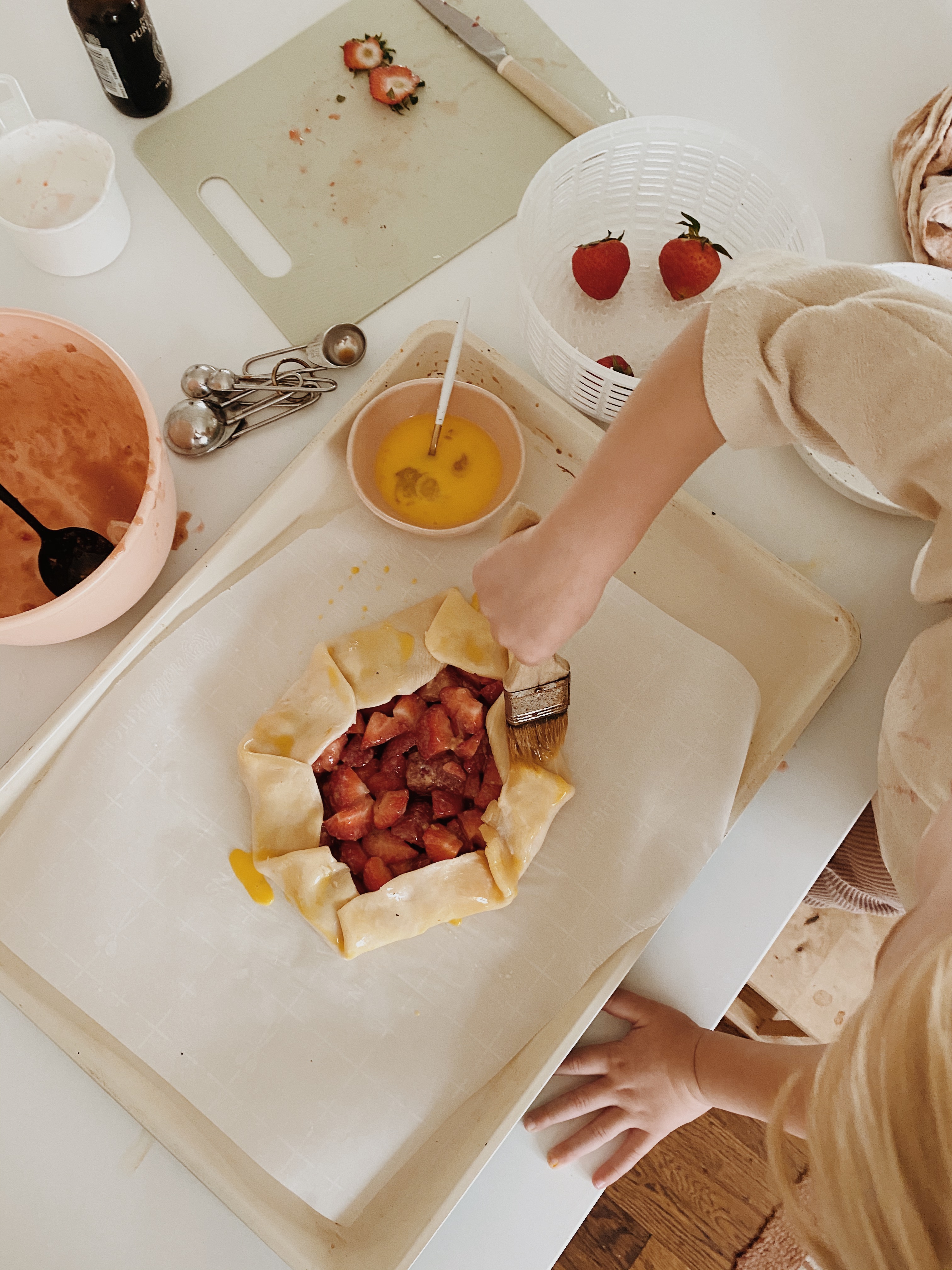 sorry for all the photos but i just wanted to show you how arlo was doing every step on his own!!!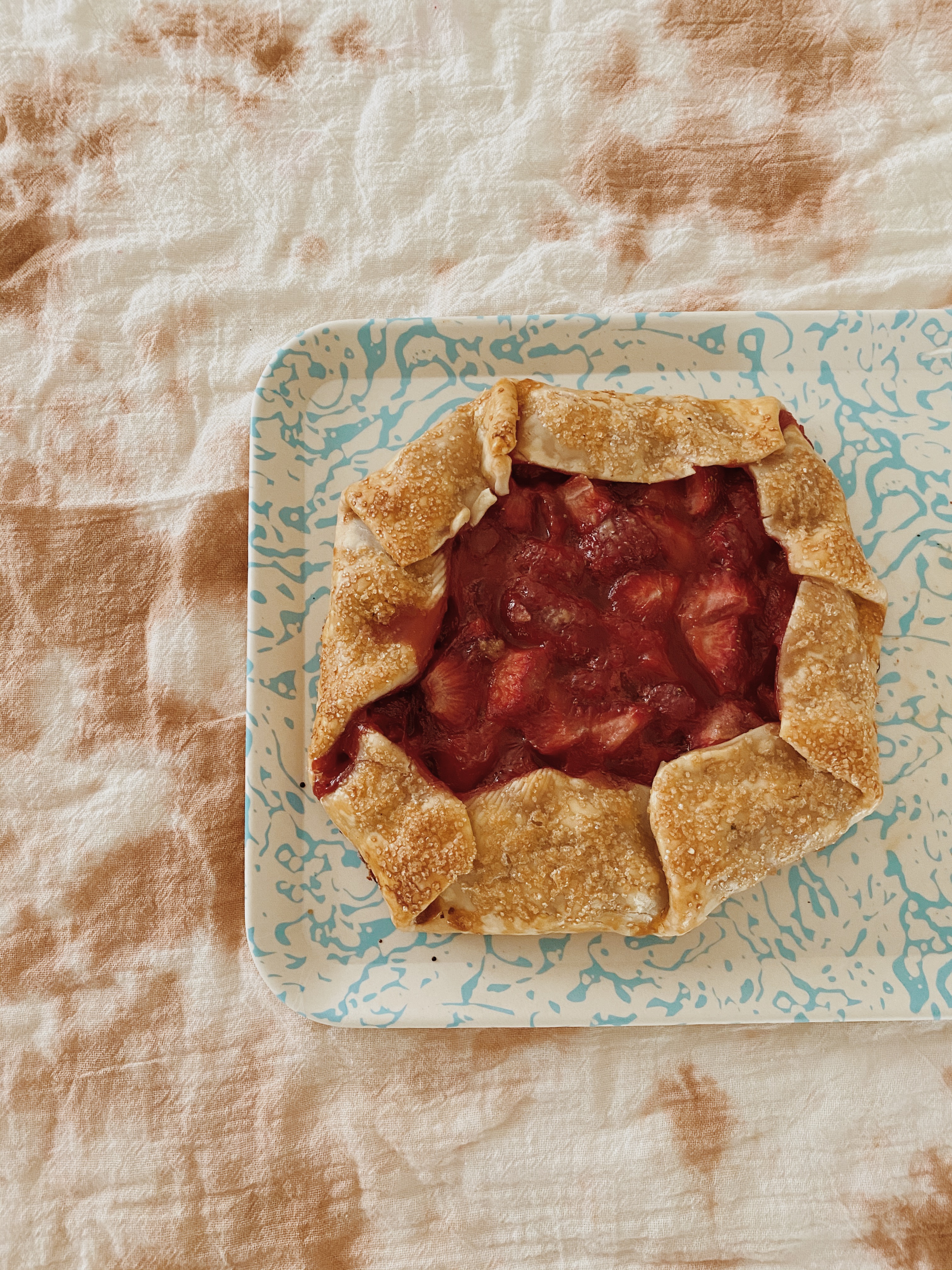 PS it was sooo delish. and don't worry if you're stuck at home and have no guests to help you eat it, i worried about this too but it was gone the same day lol.
PPS why does it seem like we only bake strawberry desserts?! we just happened to have a bunch of strawberries!!