how we covered an unused door… part 2.
What's that? You don't have huge oversized fawns hanging in your house? How weird!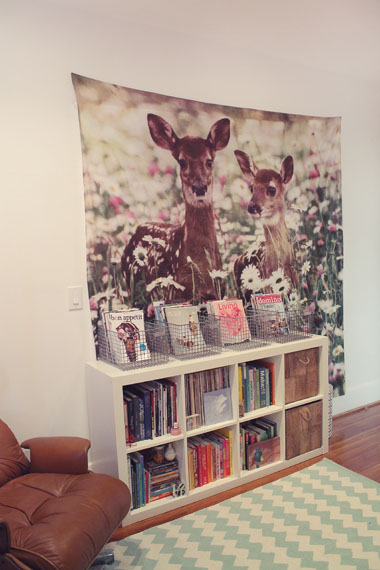 So it's probably not the first thing I'd hang in our office, basically taking up the entire wall, but look how it is underneath!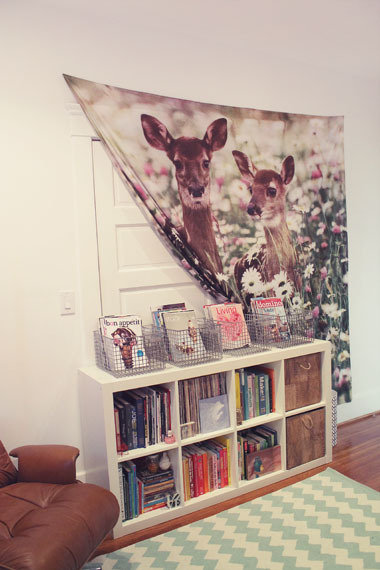 This tapestry from Urban Outfitters was our cheapest and easiest option for now but it's not really working for me. No idea why you wouldn't want a wall sized photograph of fawns. We're trying to figure out our options for covering the door and we don't want to spend much doing it.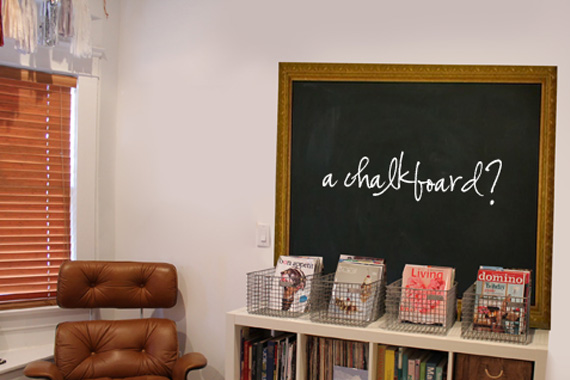 chalkboard. We could buy a large piece of plywood and paint it with chalkboard paint. But then we have to buy some kind of huge frame and yada yada.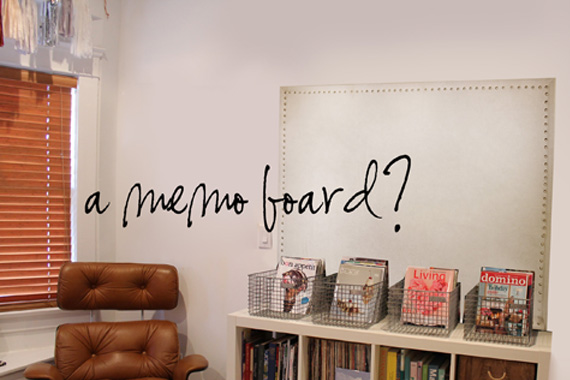 a memo board. We could buy Homasote and cover in fabric… Gideon thinks this is too girly.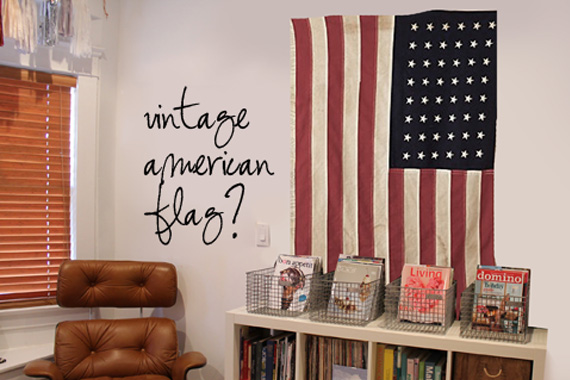 vintage american flag. Since Photoshop doesn't make things to size for me, I have no idea if and where you can buy a huge vintage flag, but I'm guessing ebay.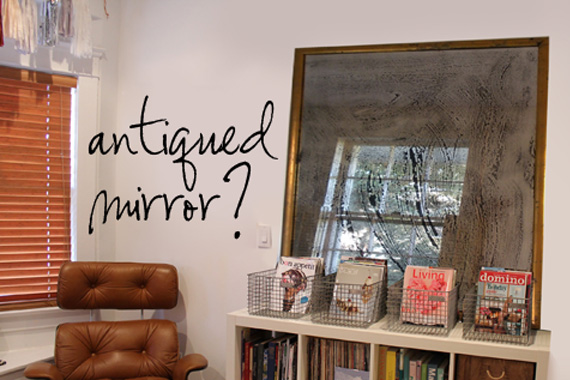 oversized antiqued mirror. I found this tutorial on how to do it with mirror panels, which given the size would probably be the easiest way to handle DIYing this bad boy.
UGH!