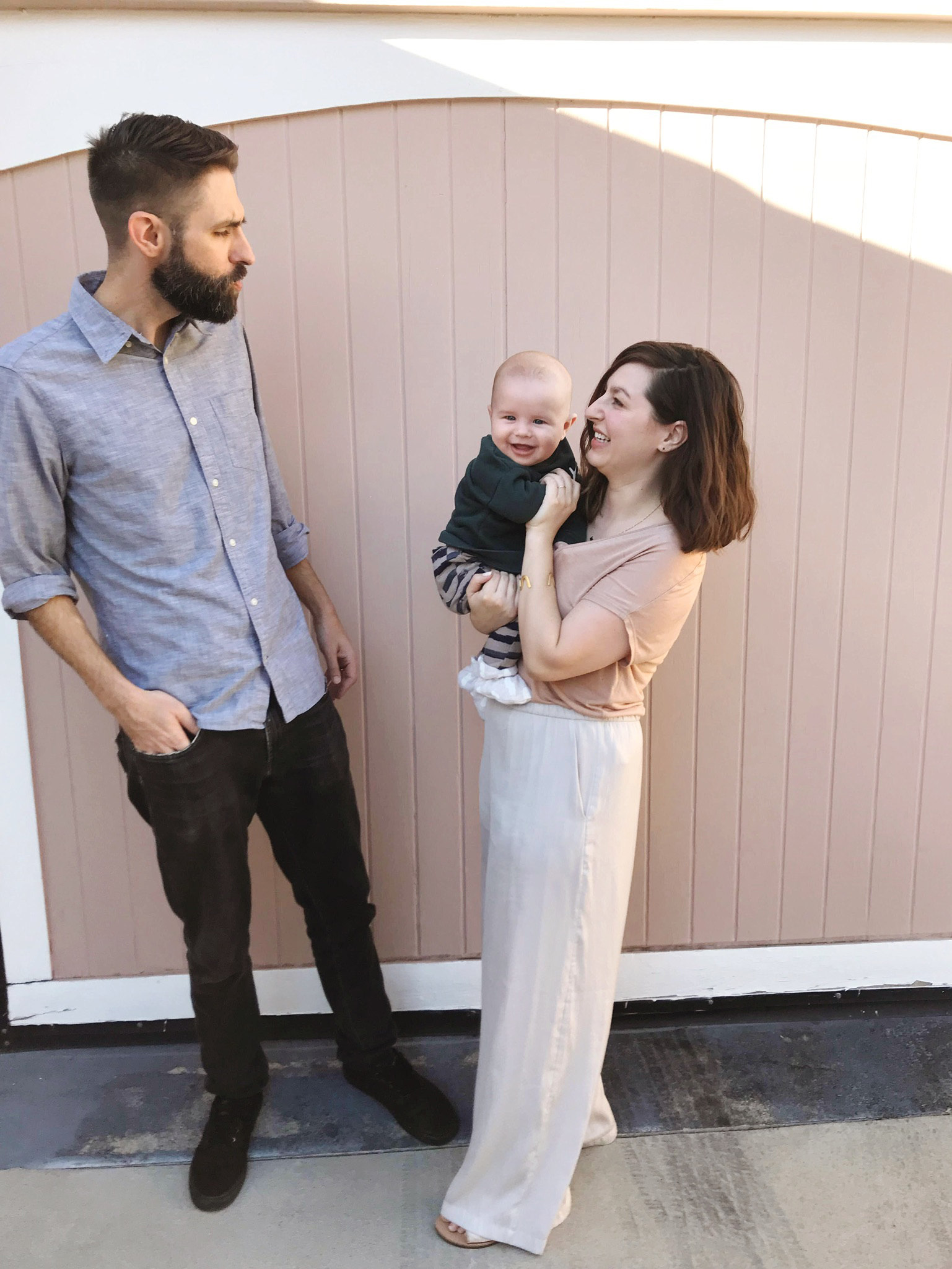 the end of the year was suuuper busy for me, so i am so excited to sign off and take it easy till 2018. obviously this was a big year for us with arlo coming into the world, so the second half of the year was just all about arlo.

pregnancy
for the most part, i enjoyed being pregnant, but the last trimester was reaaaally hard! arlo was such a big baby and i got sooo huge and uncomfortable (partially my own fault for so many pancakes), is it just me or do petite girls get hit way harder? i had fun documenting my bump growth and getting compliments and eating 2 slices of cake though. and gid was such a supportive husband through all of it. i spent the last few weeks saying "i'm so sad this is one of our last weekends just the two of us" or "can you believe this is the last time we'll be able to just go to CVS just the two of us", and gid got v annoyed.

new mexico
we went to new mexico for our babymoon, and had such a good trip. everyone considering going there should go there! we loved it.

baby shower
i loved my baby shower sooooo much. my friends and family are so nice (also my best friend pictured above got engaged this year, so 2018 i'll be throwing her shower and bachelorette party and am so excited to return the favor and plan parties too)

palm springs for my dad's 70th
my dad turned 70 and i can't believe we didn't take a group picture. but we all went and rented a house (the same house we stayed in for my bachelorette party) and played games and threw him a party and had so much fun, despite being this much pregnant in the desert.

arlo's nursery
we transformed the spare junk room into my favorite room, and i used to spend so much time sitting in there daydreaming about what it would be like when he got here. it's so funny to think back to that time now, so completely unaware of what my future would actually look like.

renovating our bathroom
i am sooo happy we reno'd the guest bathroom before he got here too — it's so simple but makes me really happy but now i just REALLY REALLY want to do our master bath lol.

society 6 shop
i spent some of my free time during maternity leave setting up a society 6 shop, but i still haven't done a post about it. anyway, i plan to keep adding more products and it's so fun to see things i design in person.

arlo!!!!
2017 will always be the year arlo made me a mama, and changed my entire world forever. it has been such a wild ride so far. so much harder than i ever was able to anticipate, and so much more fun and so much more love than i ever knew was possible. he is everything.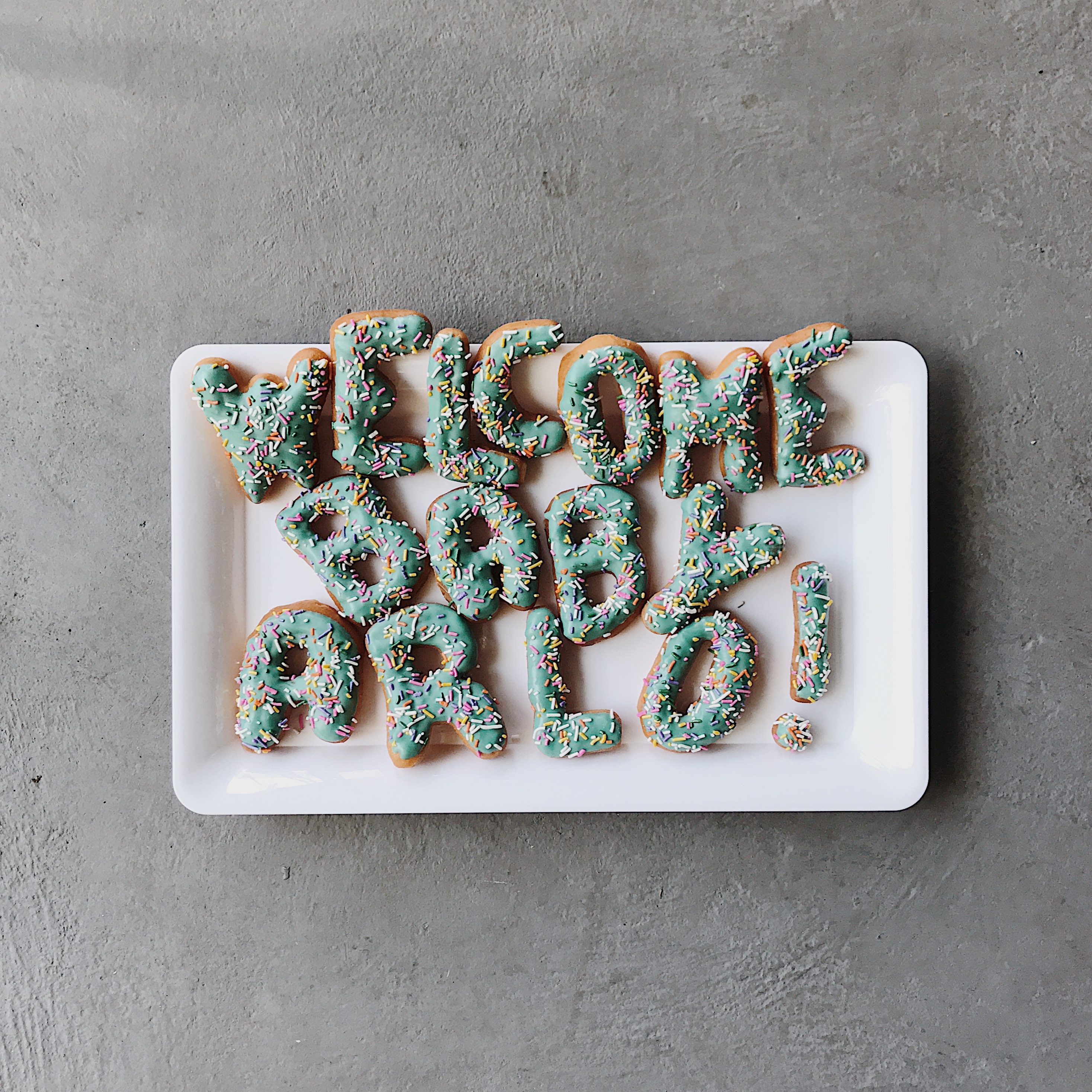 leaving work
the donuts were from the surprise shower work threw me on my last day before maternity leave, before i made the tough decision to not go back to my part time job. if you've been following for a while, you might know i'd had that job for 5 years and was always too afraid to try blogging full time. but when arlo arrived, it just seemed so daunting to leave him and try to keep blogging and juggle everything, so i decided to try to finally give blogging a real chance. so far it's working out, and i'm so happy to be able to be a working/full time mom all at once. thank YOU guys for that. i love you.
---
i'm signing off and will be back next year! have a great holiday. xx