printable watercolor bookmarks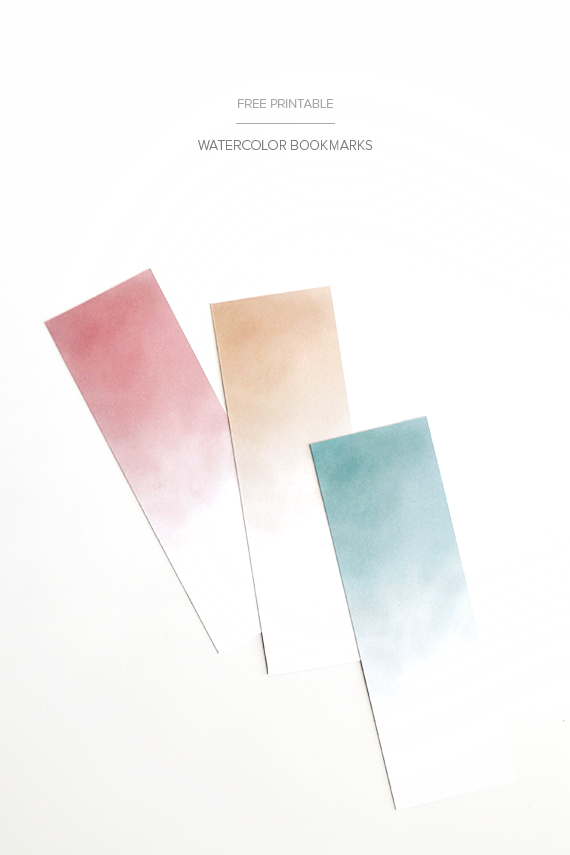 i'm going to cincinnati, ohio today until sunday — so i'm saying goodbye early this week. my cousins kids are having a b'nai mitzvah so it'll be a weekend long family reunion / party. hoping my down parka that i keep in storage will keep me warm!
here's a confession : i never read books. ever. EVER. i took a book to hawaii last year with me and got halfway through. that was huge for me! when i was in high school i read all the time, but then i just stopped. it's really bad. and you've seen my shelving. i own about 17,000 books. anyway — i'm always hopeful when i'm on an airplane that i'll have nothing else to do but actually read so in honor of the attempt, i made myself some simple watercolor ombre bookmarks and i wanted to share with you too!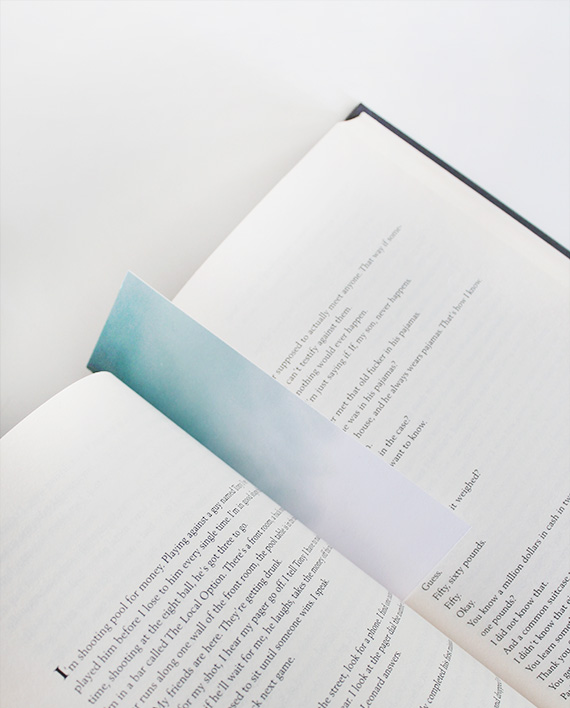 see that book right there? never read it. totally just a prop.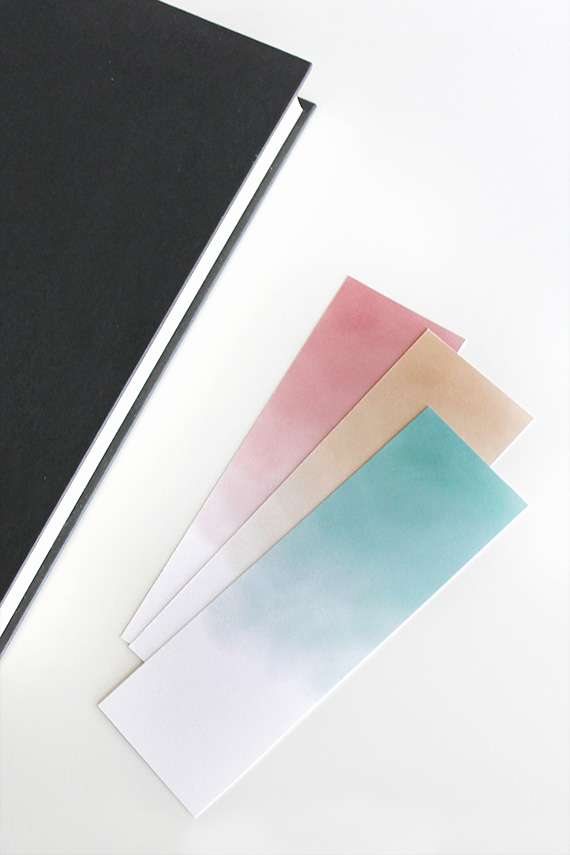 anyone have suggestions on books that are so good you can't put them down — even if you're a non-reader?
my favorites are (were) invisible monsters by chuck palahniuk, breakfast of champions by kurt vonnegut and heartburn by nora ephron. pretty much the only books i got through in the last ten years.