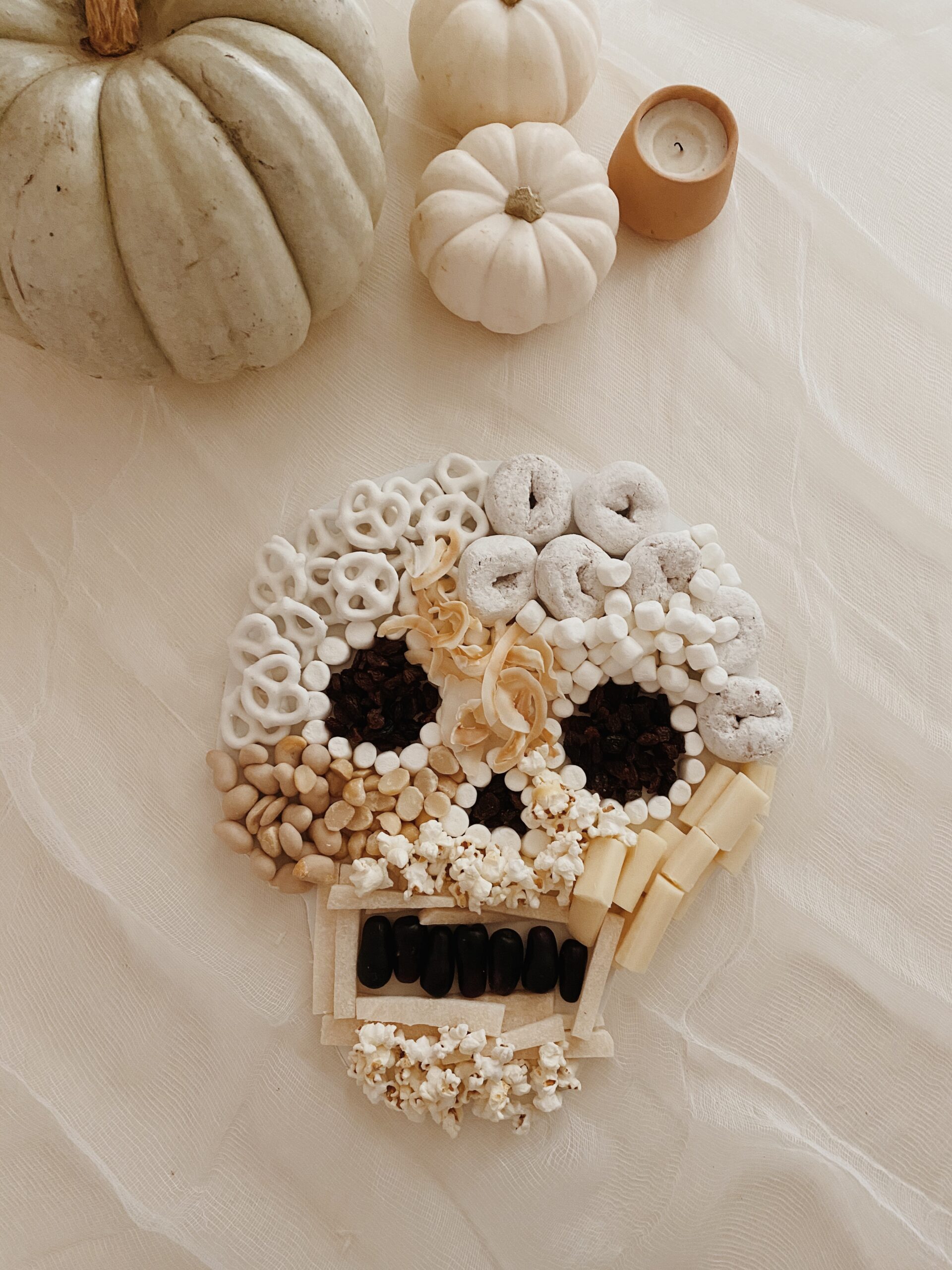 inspired by all the cute fun halloween snack boards i rounded up for you yesterday, i was feeling very inspired to make my own! obviously pumpkins are cute but gid had the idea to make one that was more "on brand" in WHITE!! haha– ok this was honestly so much fun to create.
also, in full transparency i didn't start with a skull. my original plan was a ghost and it was looking so pac-man and so not anything like a ghost so halfway through i decided a skull would be way more clear and i'm sooo happy with how it turned out!
for the base, i drew and cut out a skull shape from foam core and just piled the food on top. i started with the eyes, nose and mouth and built around that. to make the shapes of the eyes and nose, i just used the mini marshmallows and then filled the insides with raisins, it worked perfectly! for the mouth i just lined up black grapes!

white foods to use:
powdered mini donuts
yogurt covered pretzels
mini marshmallows
shredded coconut chips
cheese popcorn
macadamia nuts
cashew cheese covered cashews
jicama
string cheese
and some additional white foods i didn't use:
pickled white asparagus
pickled cauliflower
ranch dressing
brie
apple slices
white chocolate
for the eyes and mouth:
black grapes
raisins
(blueberries and blackberries would work too!)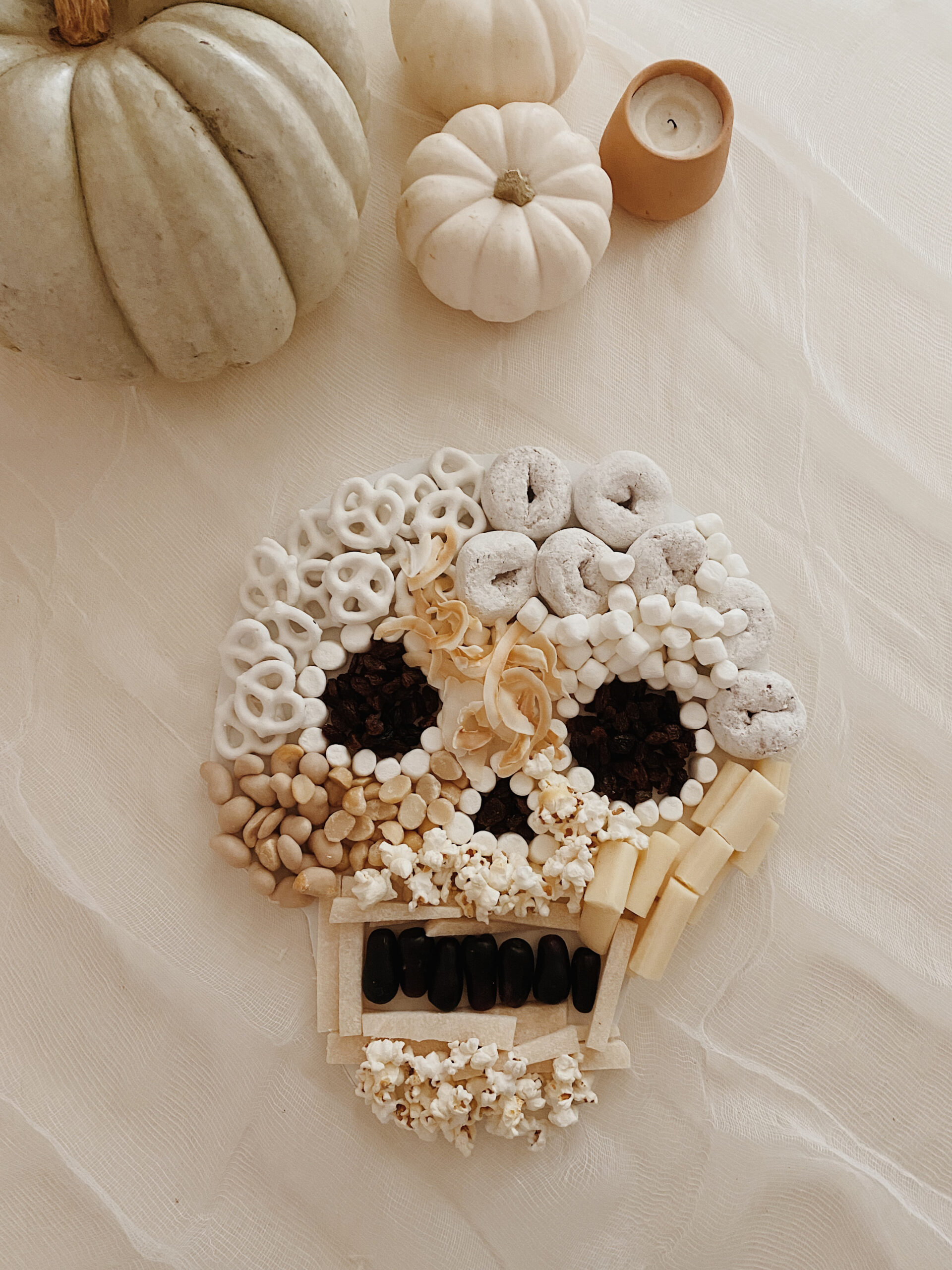 arlo was SOOOO excited to see it. i know i'm becoming a broken record but i just want to make these holidays we're celebrating *differently* this year just as special (if not more), so little projects like this make such a big difference.
i would love to see if you make one yourself!