diy sea salt spray + printable labels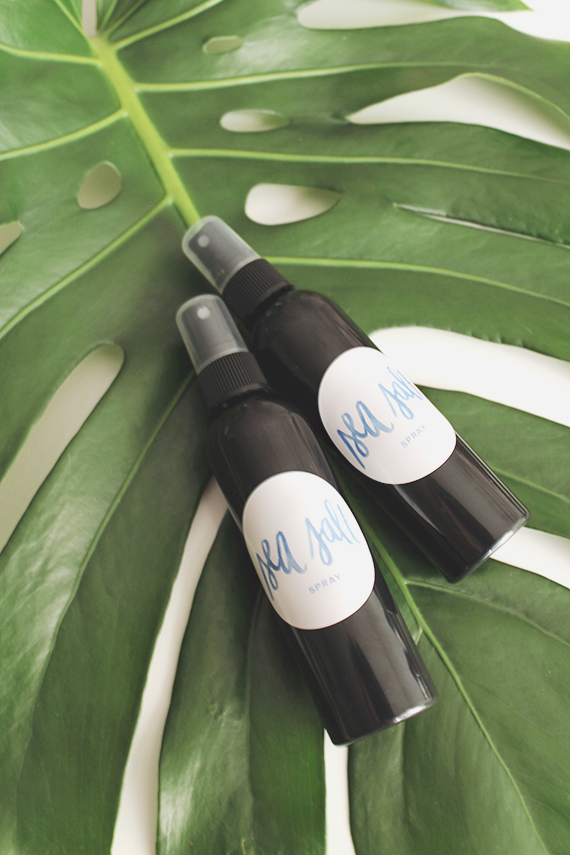 remember yesterday when i said i love valentines day? well a day later and i still do. after my trip to hawaii, i picked up a bag of hawaiian sea salt (and a couple as souvenirs for my family) – and i decided to make a little valentines gift for the special ladies in my life.
i have wavy hair naturally, but unless i just got out of the shower – it usually needs a little help. so i will stick my hair in the sink and wet it, or i will use sea salt spray. i've been using bumble & bumble surf spray for years, but i wanted to learn how to make your own. if you don't know about sea salt spray – it basically is supposed to replicate the way your hair looks when you come out of the ocean (all beachy and wavy and textured) the verdict so far with my formula is that it's working and cost me like no money!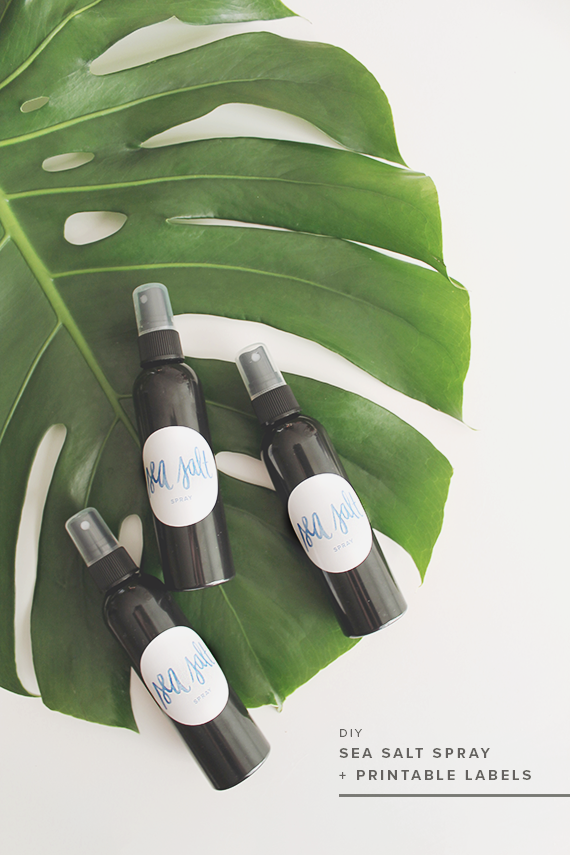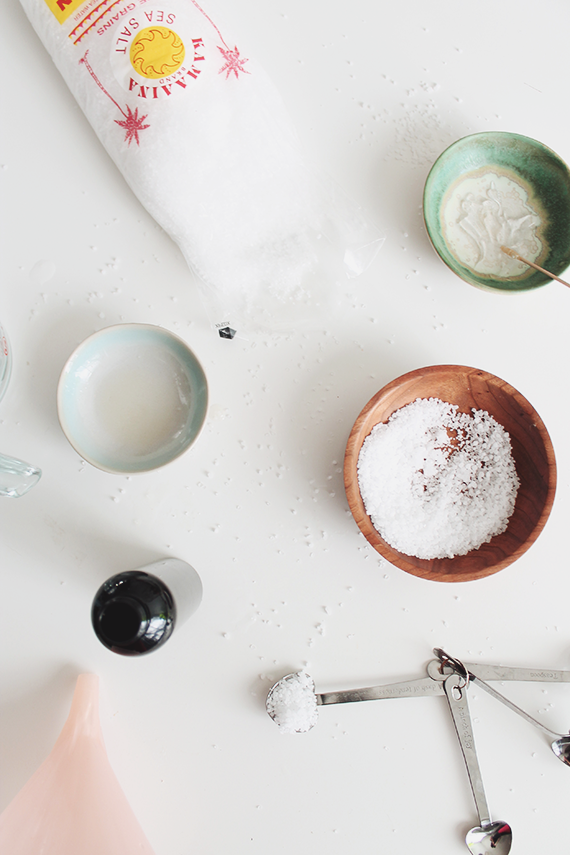 * i used these small 4 oz. spray bottles so if you're going to use a bottle that's larger, just increase the measurements.
INGREDIENTS
spray bottles
a little less than 4 ounces of hot water (not boiling, just get your faucet super hot)
1/2 teaspoon sea salt (adds stiffness)
1/2 teaspoon epson salt (less stiffness)
1 teaspoon of conditioning oil (coconut or almond or whatever, i used my husbands citrus beard oil because i love the scent)
a small dab of gel (you can use hair gel or aloe vera gel)
a small dab of leave in conditioner
DIRECTIONS
fill your bottle with the hot water, add together the remaining ingredients. shake the bottle HARD for about 1-2 minutes (it's fun to hear the fizzy sound at first, then it gets boring).
that's it. that's all you do. you can modify your recipe for your hair (less oil if you have oily hair, you can add more scent, etc) and it takes like 5 minutes to make it!
once your bottle is shaken and dry, apply the printable labels! (you can tell i'm still on my lettering kick) you can print the labels on any round label paper, or whatever shape you have or want.