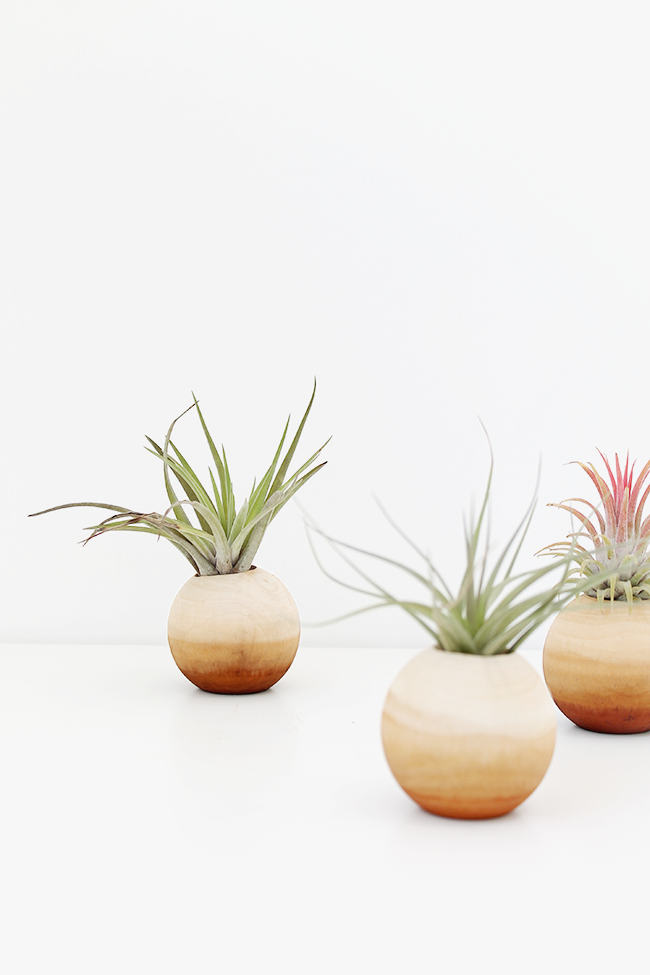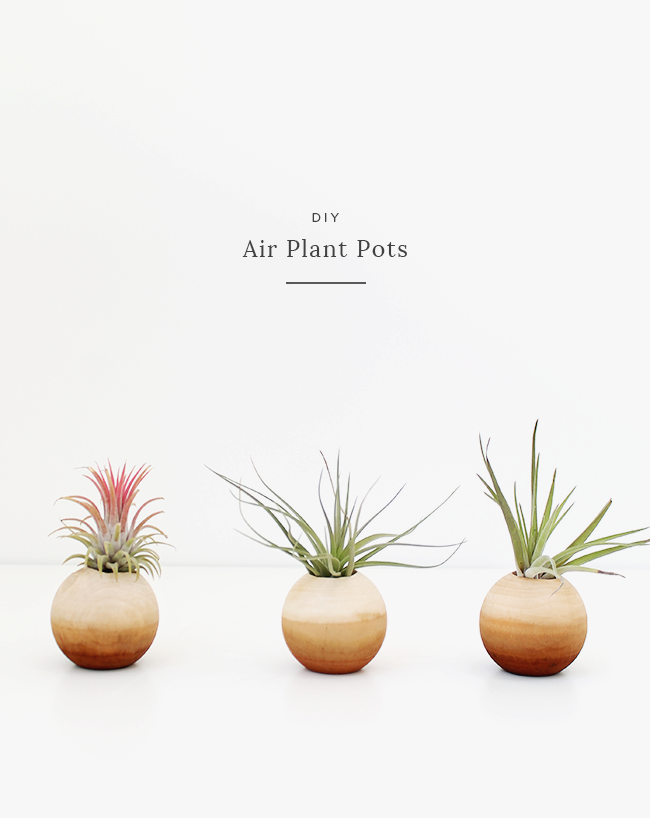 i looooove air plants because even if i kill them, they're cheap enough to replace and keep like 20 scattered around the house. so i have a half of dozen planters and holders for them, but could always use more.
i found these doll heads that had flat bottoms and would stand up perfectly straight — and even though dip dying might be totally last year, i decided to dip dye. i was hoping they'd kind of look like little pieces of like, southwestern pottery, which they kind of do…?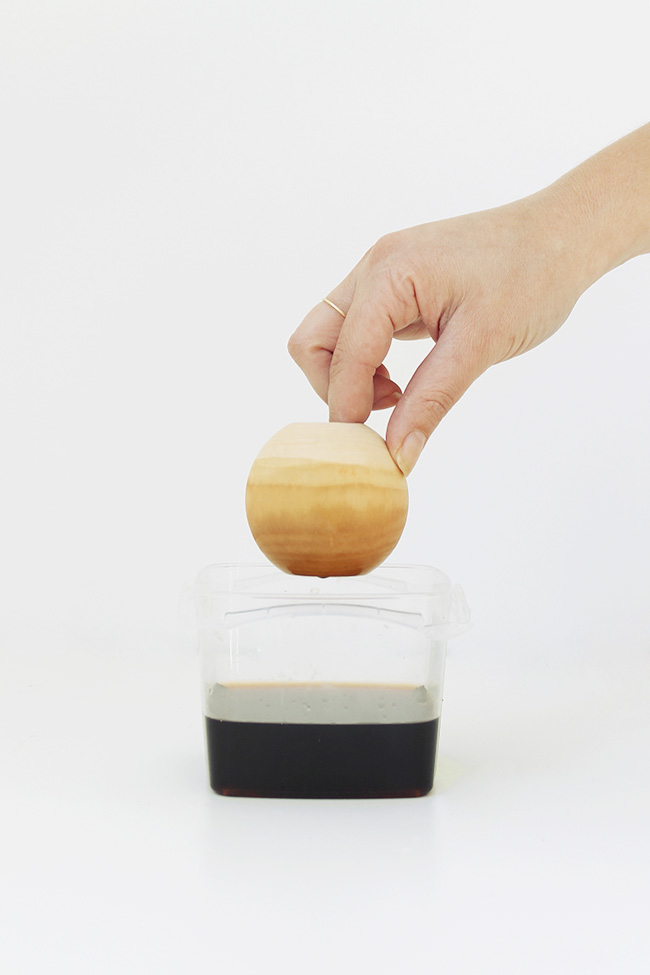 01. using your drill bit, drill 1″ holes in your doll heads. we used 2 bar clamps to grab the ball from all four sides, squeezing them tight around the sphere and weighing the ends down with dumbbells to hold the whole thing in place while we drilled. let the drill to the work and don't press down too hard or you'll get a lot of wobble. press slowly and lightly.
02. using a couple of little containers, fill them with varying amounts of water and dye. mix well.
03. dip your pot and each — i did different times for each, varying between 1-10 minutes at different levels to get them to come out with different patterns.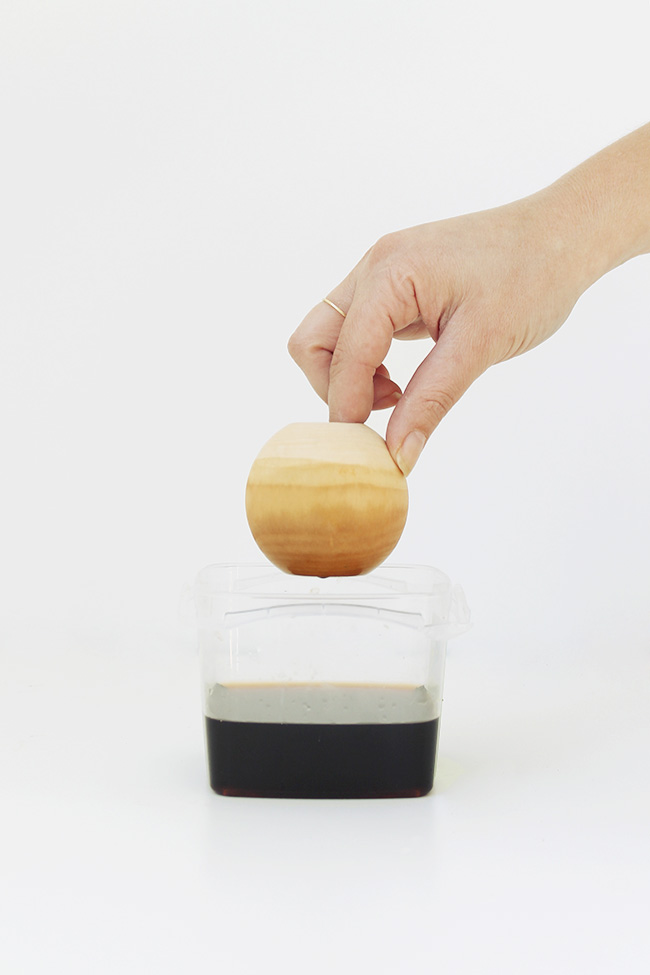 they make the perfect little desktop accessories.