really really good french toast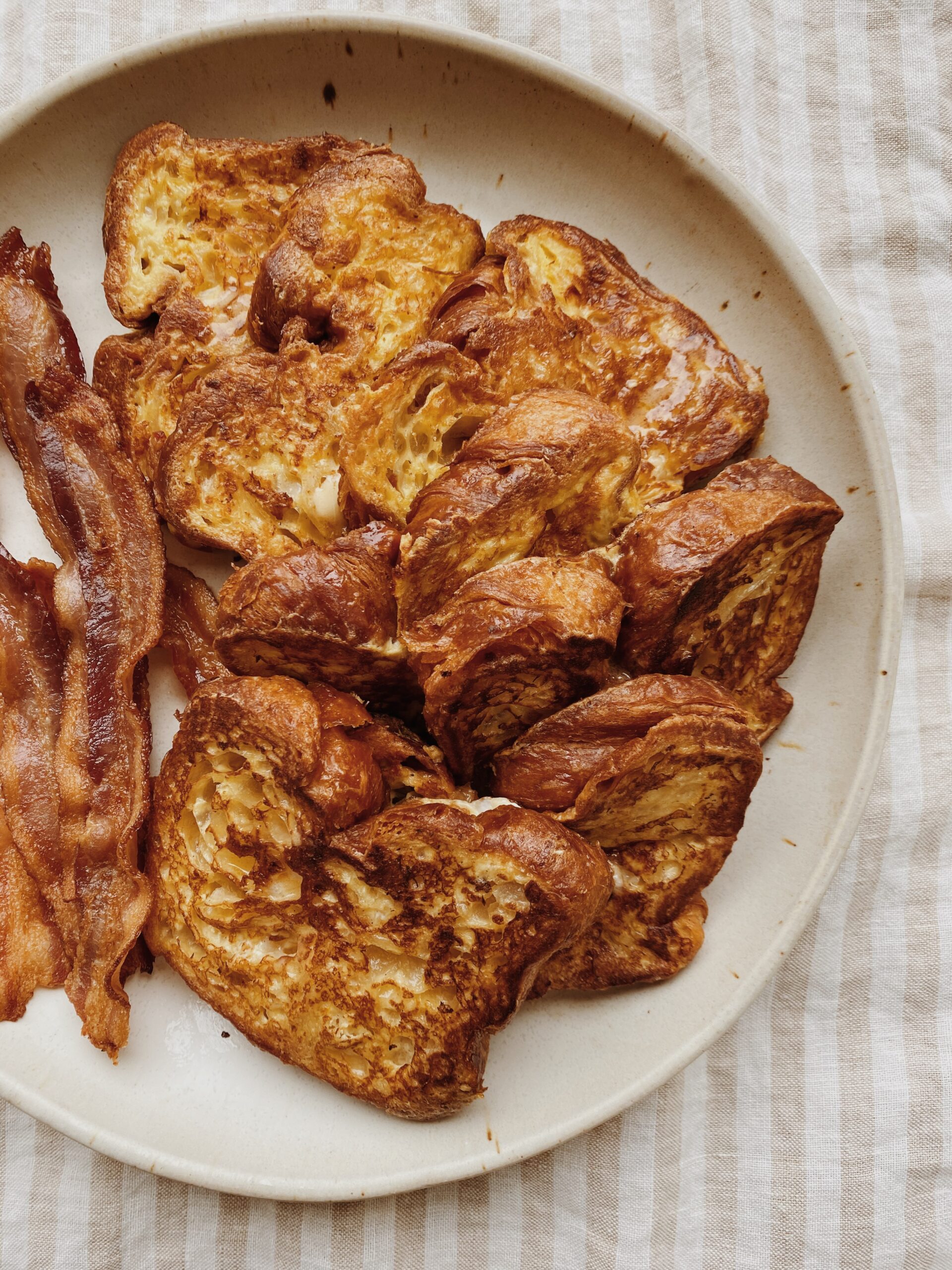 i don't know what's taken me so long to share my french toast recipe, because i've kinda perfected it over the last year or so! i used to keep the batter pretty simple but the more i played around and the more i started added a few extra special touches, the more it became EXTRA SPECIAL TASTING!
my personal belief is that bread is very key– and croissant toast makes the ultimate french toast. if i don't have any, i'll use challah or sometimes banana bread when i'm feeling very ambitious (although it's kinda sad to bake a whole loaf of banana bread and then use it up in an instant but it's real gooooood)
really really good french toast
ingredients:
croissant toast
5 eggs
½ cup heavy cream
1½ cup milk
1 splash of orange or pineapple juice
1 tb orange zest
1 tb honey
1 tb vanilla bean paste (or extract)
1 tsp cinnamon
1 tsp cloves
1 tsp nutmeg
½ tsp salt
**i usually wing it and don't really measure the ingredients out, but i like the egg to milk/cream ratio to be pretty creamy versus yellow/eggy.
directions
preheat the oven to 250 degrees F.
in a large shallow bowl, whisk all the ingredients together. for extra gooey french toast, soak as many slices in the egg mixture for 2-3 minutes, turning once.
heat 2tb butter in a large saute pan over medium heat.
add the soaked bread and cook for 2 to 3 minutes on each side. make sure not to flip until the first side is nicely browned.
to keep warm, place the cooked french toast on a sheet pan.
i love to serve with warm maple syrup and blueberries or caramelized bananas when i'm feeling extra ambitious. to make them, just slice up a banana, toss in sugar and cook in a pan until golden.