all things pretty : office supplies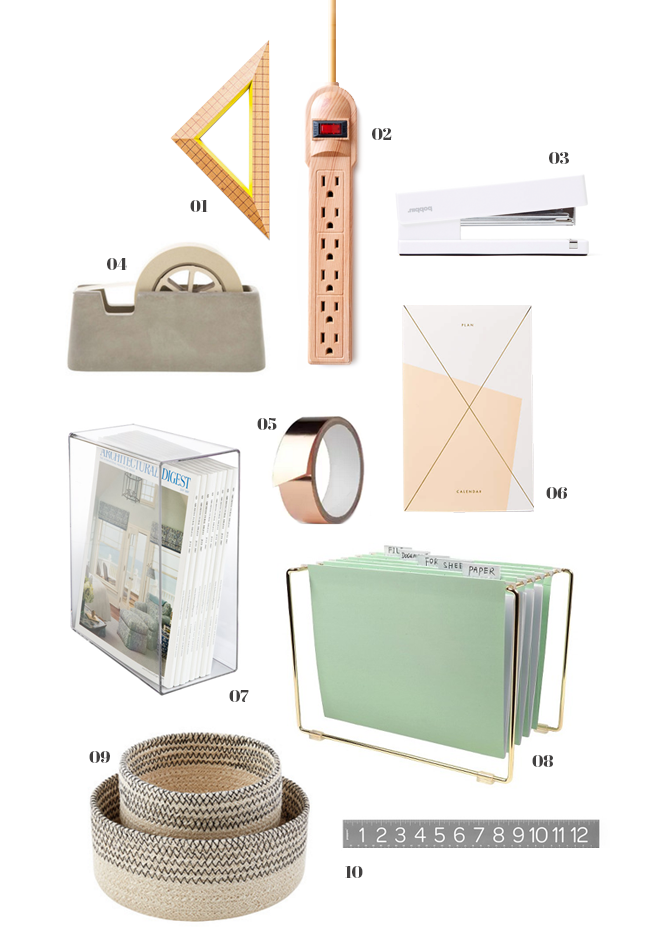 you may have seen a tiny little glimpse of my future studio in the new house on instagram. there is a ton to do before being able to actually work in there — i have to insulate half of it, dry wall, redo the floors, and i'm considering adding a skylight and an additional window for more light. it might be a bit of a process but i'm hoping to focus on it first so we can get it ready asap.
and in the spirit of trying to collect only beautiful functional items, these are some things on my wish list.