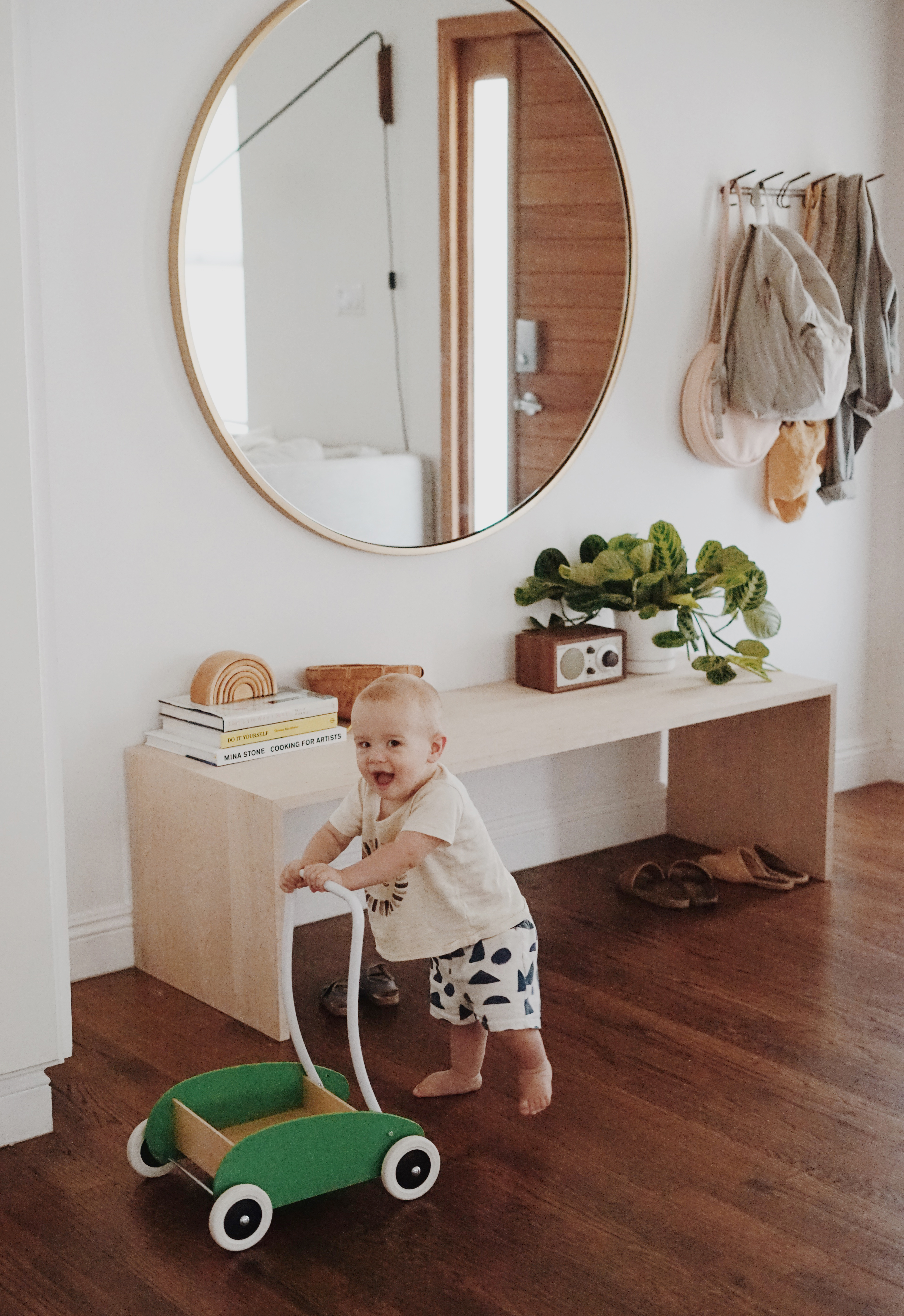 OMG i get so many questions about arlos toys and where we got his push walker, so i thought i would start a series where i share my favorite options — but i thought rather than doing my favorite toys in one series i would break it up into categories like this! so let me know which categories you want to see and i'll do my due diligence.
we've had our walker for months but i actually hid it from him because he would get so frustrated and i would have to bend over for so long to help him my back would hurt — so i just hid it deep in the closet until he would be able to use it properly. and now he is so obsessed. you may remember we used to have this baby walker when he was younger, but now that he's able to pull himself up and sort of stand, he is loving his grown up baby walker.
there are lots of options, obviously the pretty wood ones come with a higher price tag — but all of these are handsome enough to leave out in the middle of your living room.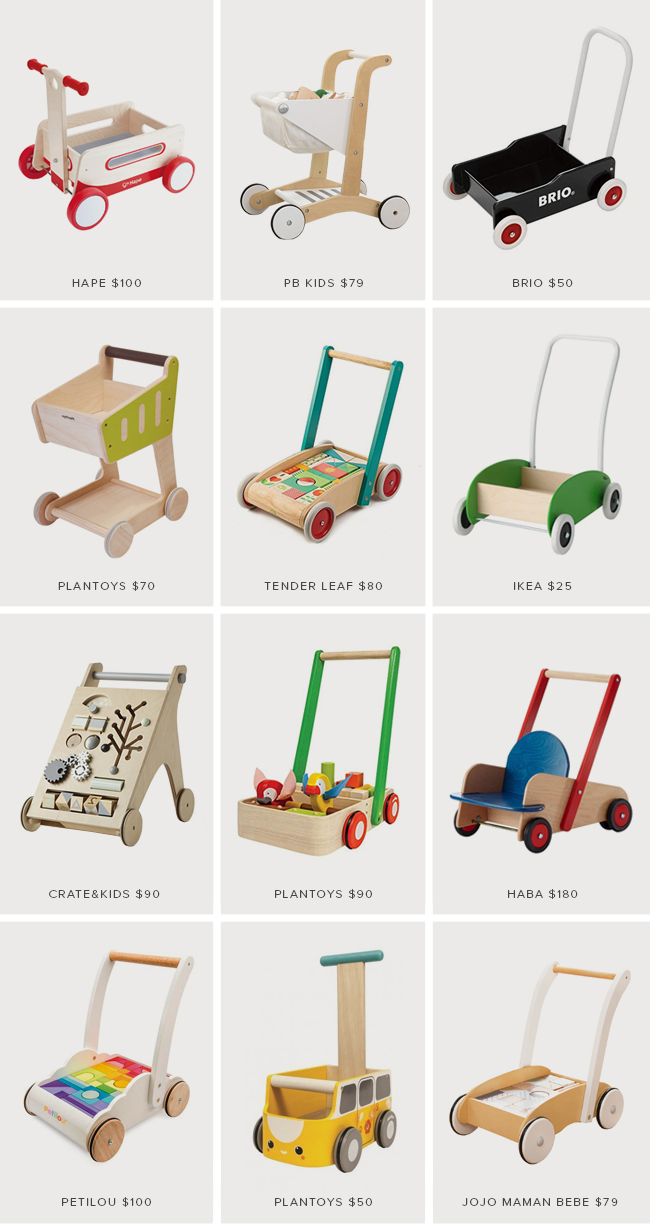 we have the ikea one because it's obviously the cheapest, but i also love the look of the plantoys shopping cart and the crate&kids one which doubles as a busy board. the ikea one isn't super sturdy (since it doesn't come with blocks like a lot of the others do), we just always keep it full with toys. now that he himself is sturdier i worry about it less.
so let me know what sort of toys you want me to do for a roundup!