our master bedroom refresh
this post is sponsored by casper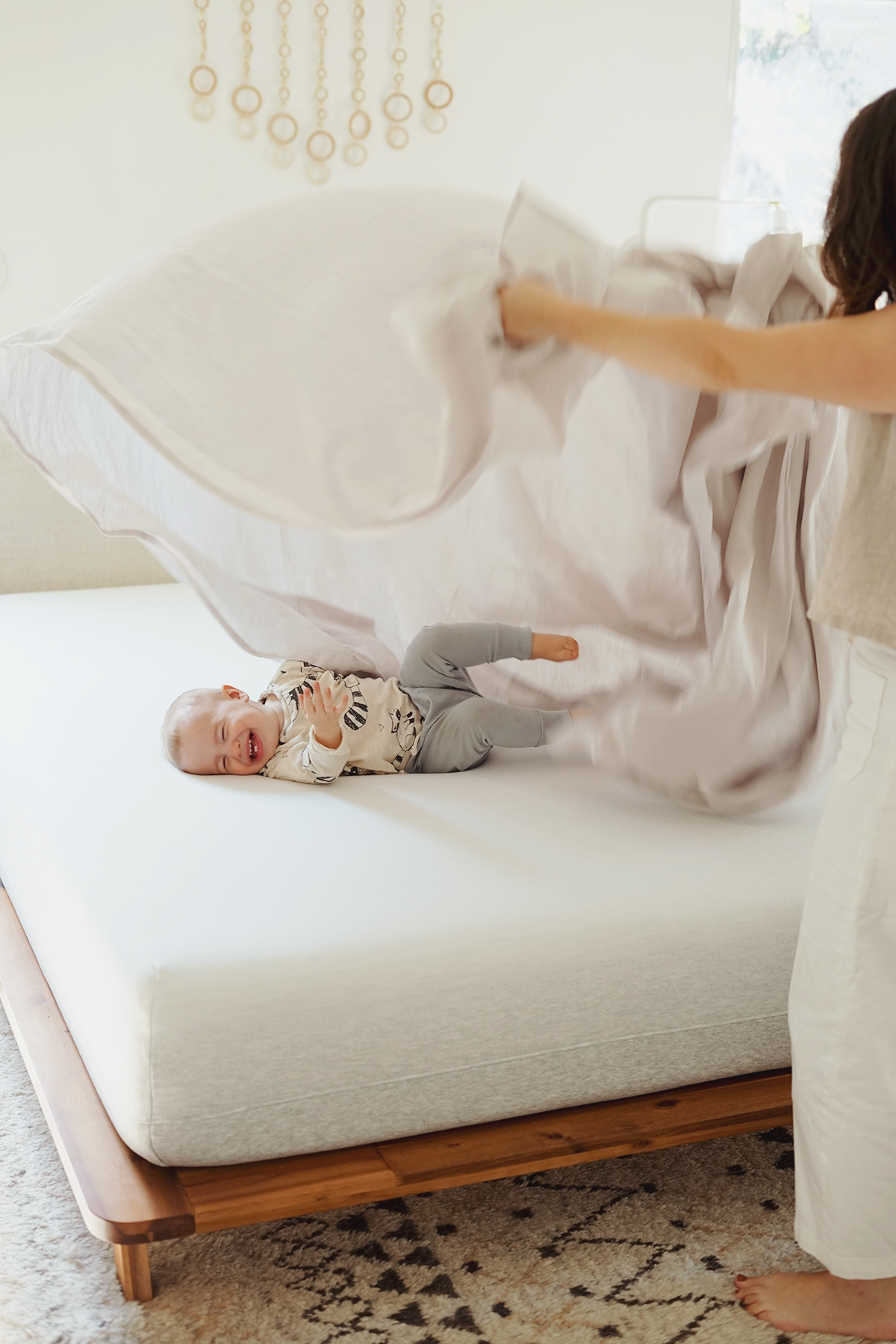 ok so our bedroom was the first room we finished, you may remember the big reveal? i can't help but wanna change things up over time (to be honest i'd love to swap out some of the furniture too but that will have to wait for now) so i decided to do some other updates! it feels the same but fresh to me and i'm really happy.
the updates were inspired by our brand new mattress, the Wave by Casper. we have a new tradition that we lay in bed on weekend mornings to watch tv and cuddle with arlo, just like i used to do as a kid too — when i was a kid my brother and i would lay on the couch and we'd ask our parents to "SET US UP!!!" which meant turn on cartoons, put blankets over us and give us a bowl of dry cheerios. arlo is loving getting tv time and we are loving our cuddles. the only issue is he has literally already spilled food a dozen times on our bed. (another new tradition is changing our sheets sunday evenings!) our mattress was looking pretty ragged so i was so excited to start fresh and actually use a mattress pad this time! 
it's been a couple of weeks since we started sleeping on the Wave and we are loving it. it's designed for your body with an advanced ergonomic system to promote healthy posture (gid and i are both basically hunchbacks) and relieves pressure. it feels soft and squishy on top but it's firm and supportive, we are loving it. we also got 4 new king size pillows after years of having a king sized mattress with the wrong pillows, it feels like we're sleeping in a hotel. their pillows are seriously dreamy. (they sent two and i immediately wrote asking for two more!)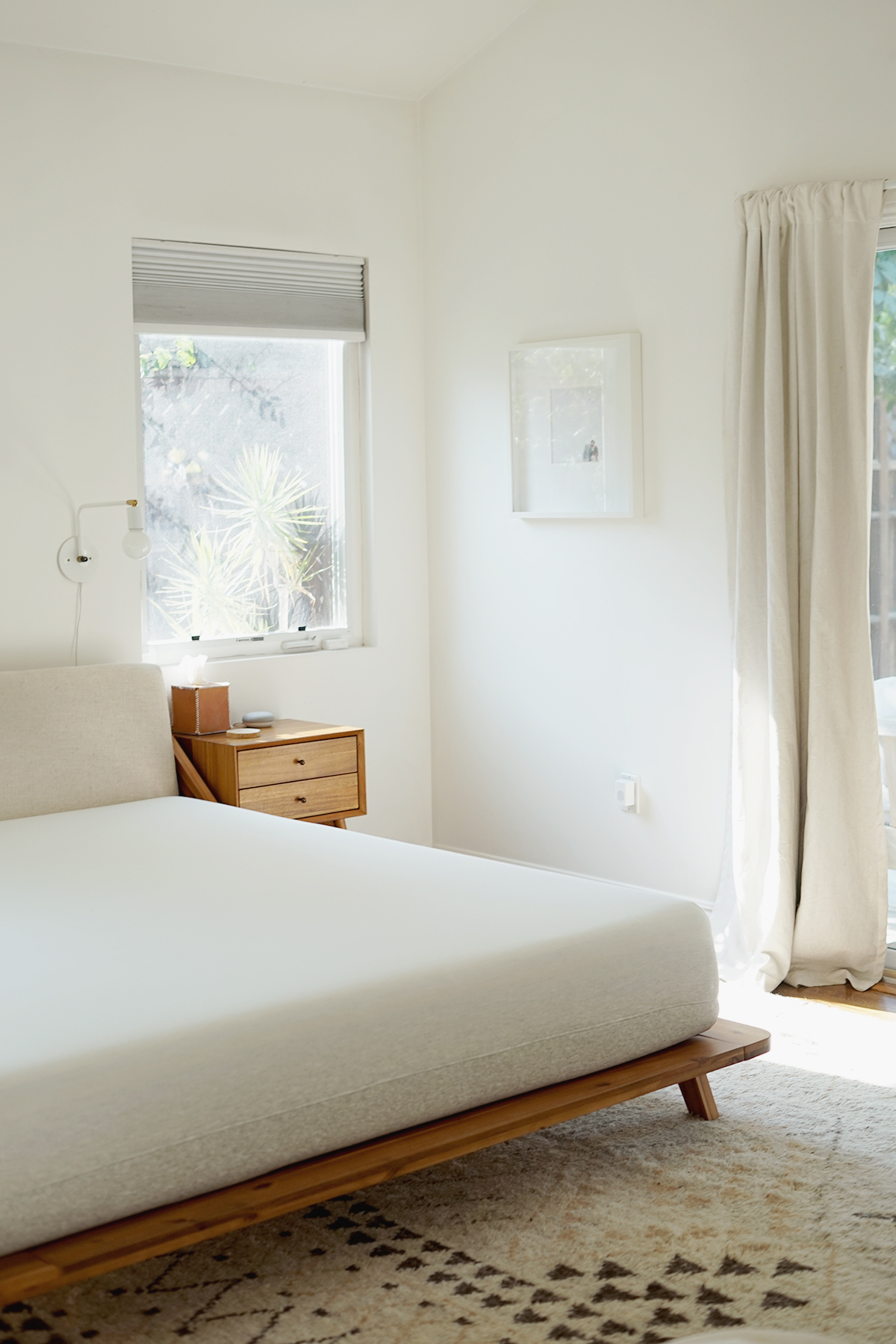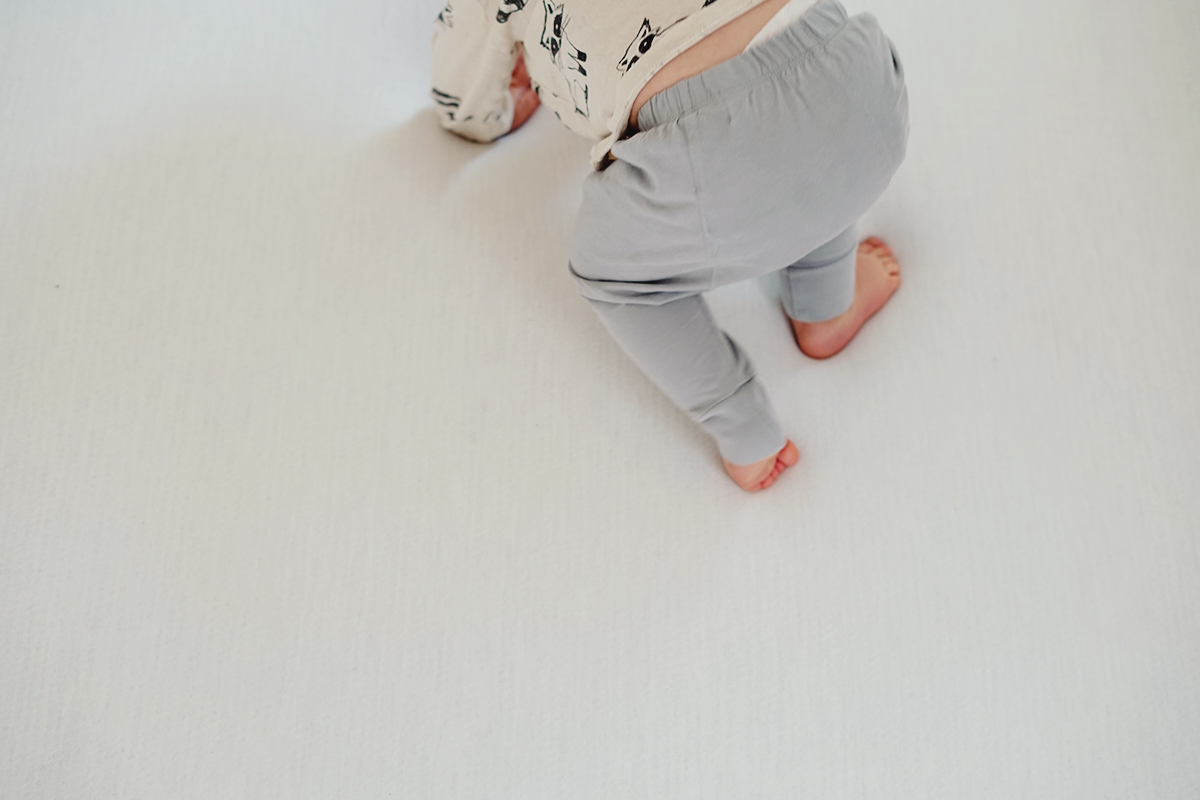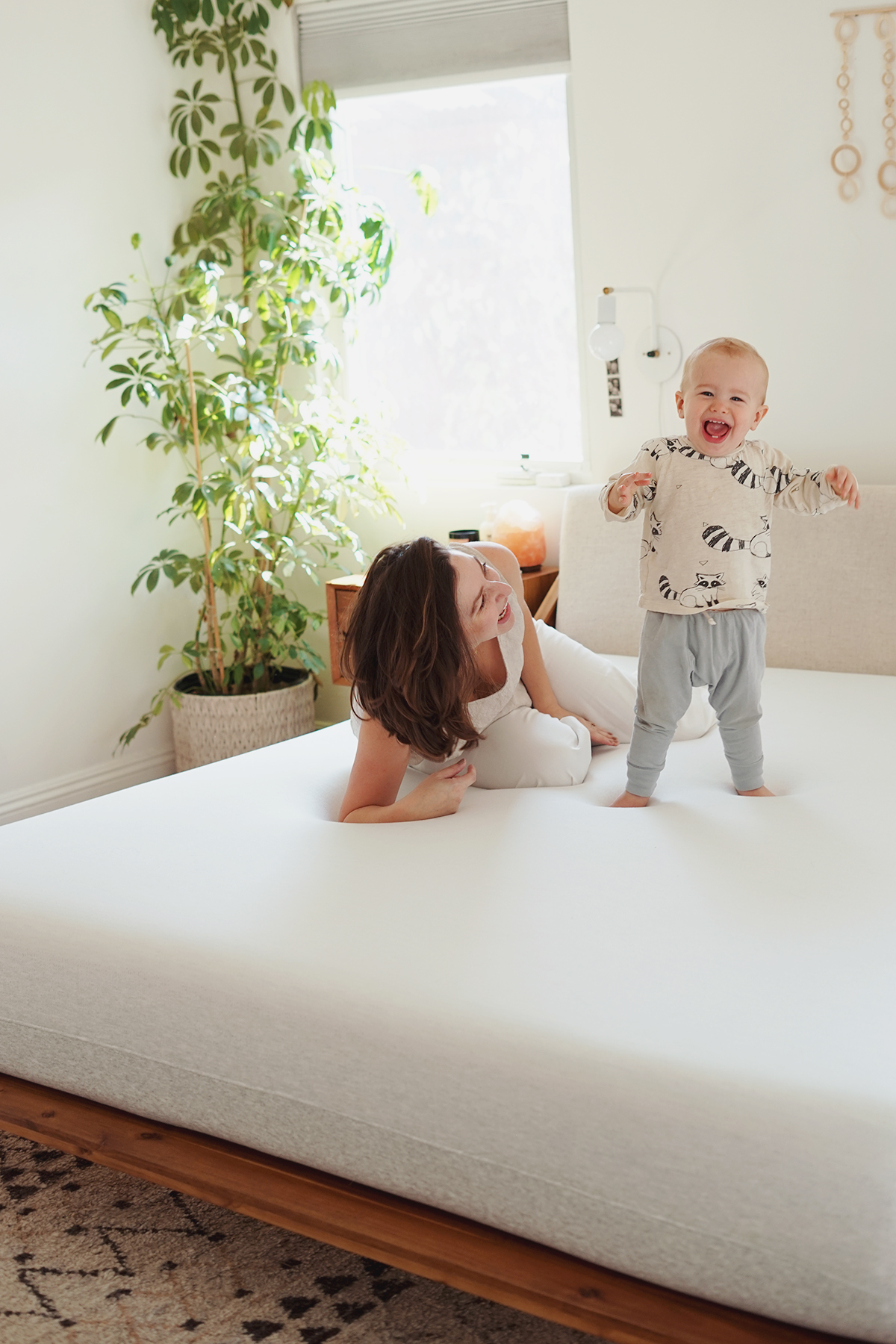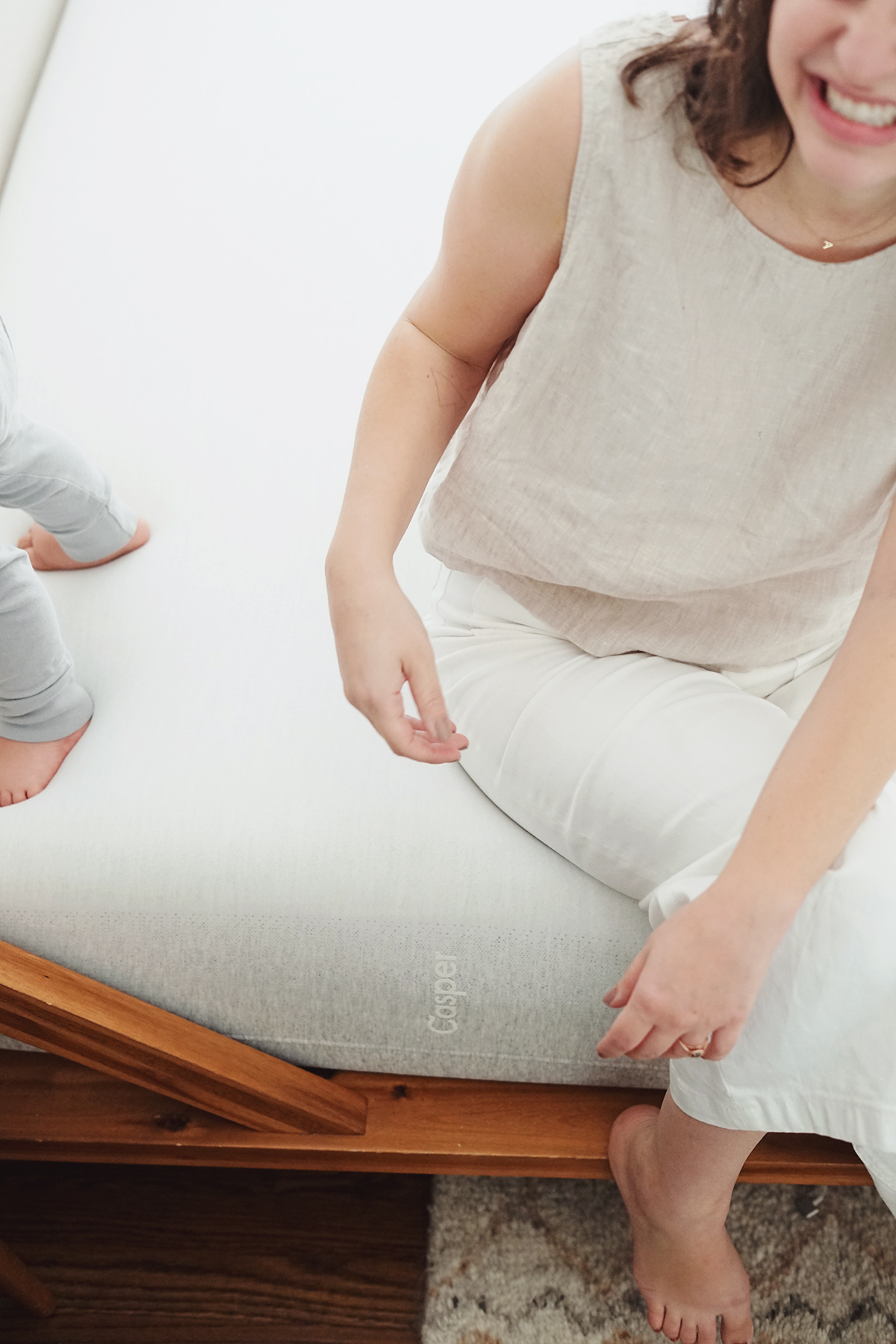 gid has also actually had a lot of trouble sleeping through the night for almost a month. he wakes up in the middle of the night and then doesn't want to wake me up with his rustling, so he goes to the couch to sleep. it's weird and it bugs me, but i get it because if he wakes me up i will get mad at him lol. (i can be a pretty light sleeper) but since we got the Wave, he has been sleeping through the night and i'm so excited to see him next to me in the morning.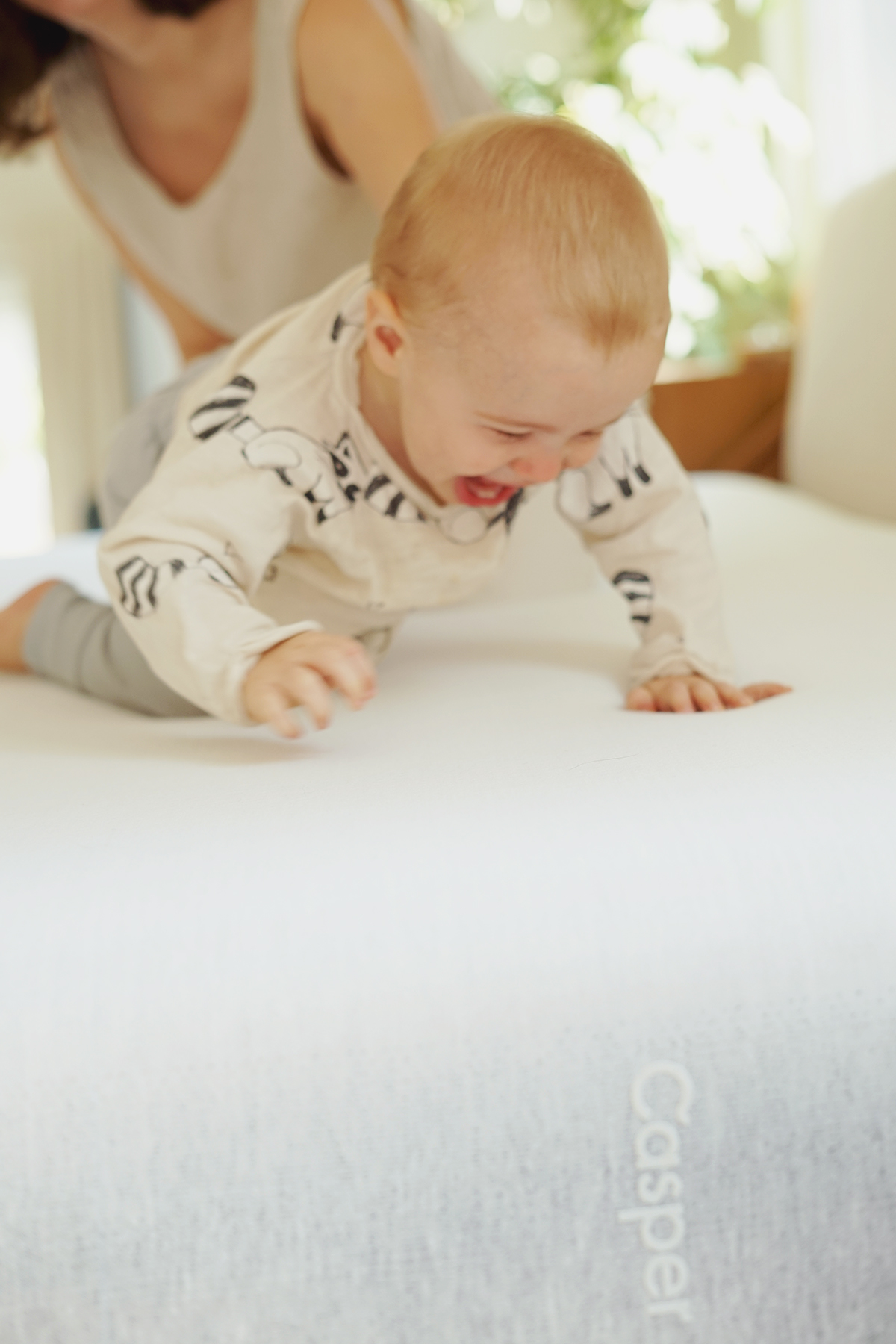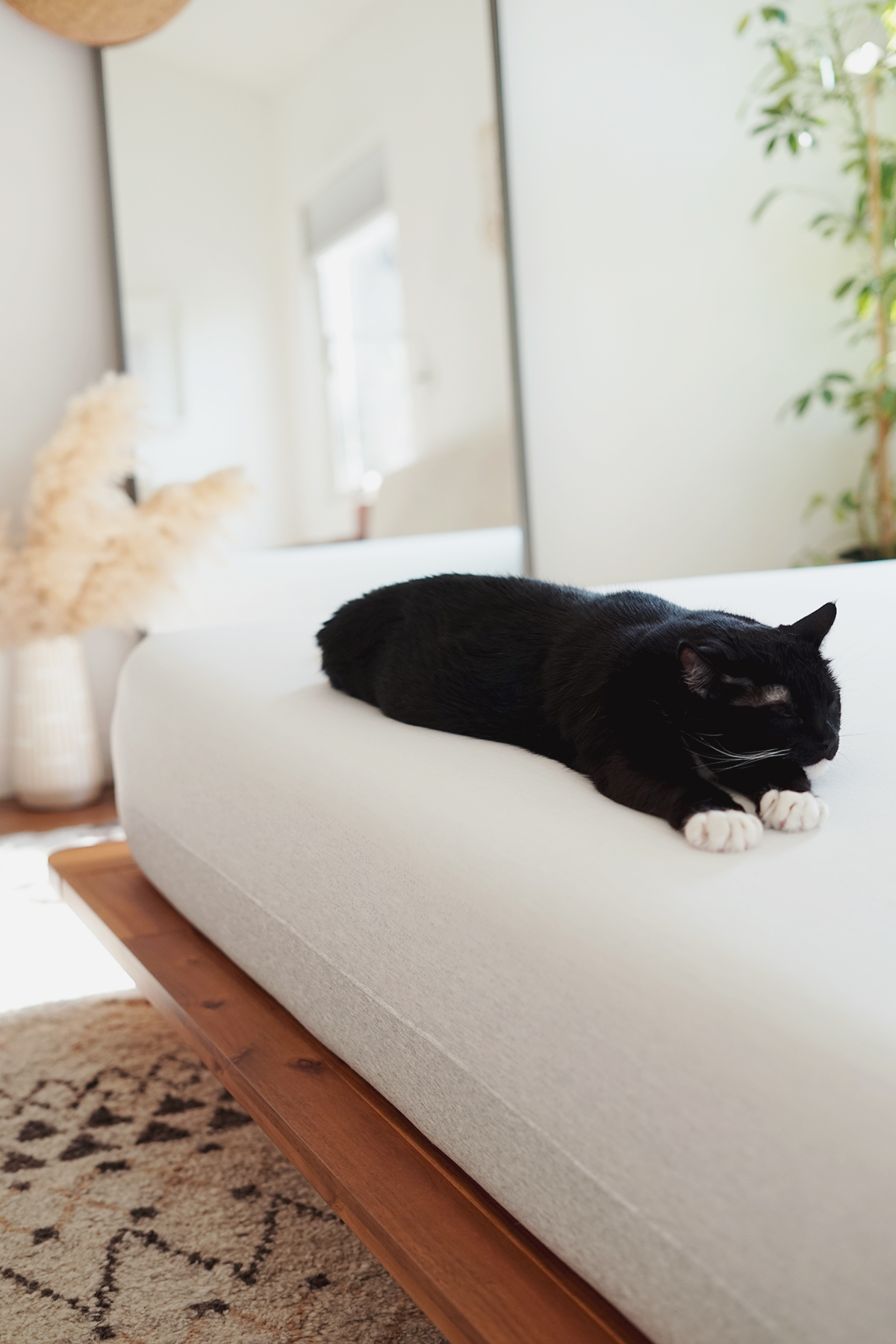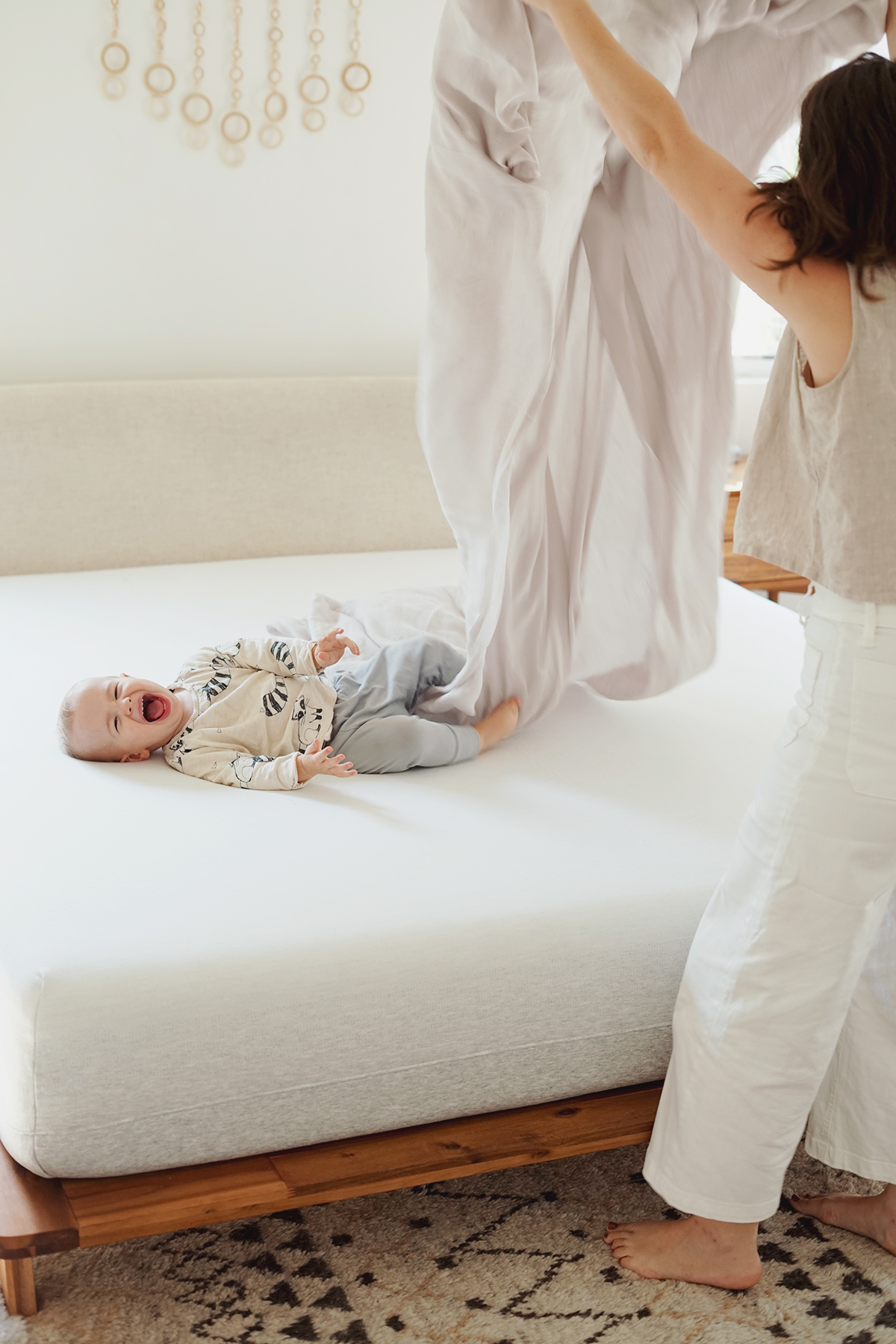 i get really hot every night while i'm sleeping (if i fall asleep wearing sweatpants, they always come off during the night even though i turn our ceiling fan on full blast to sleep), so i'm so excited about the Wave because it has a humidity-fighting cover to keep you cool through the night.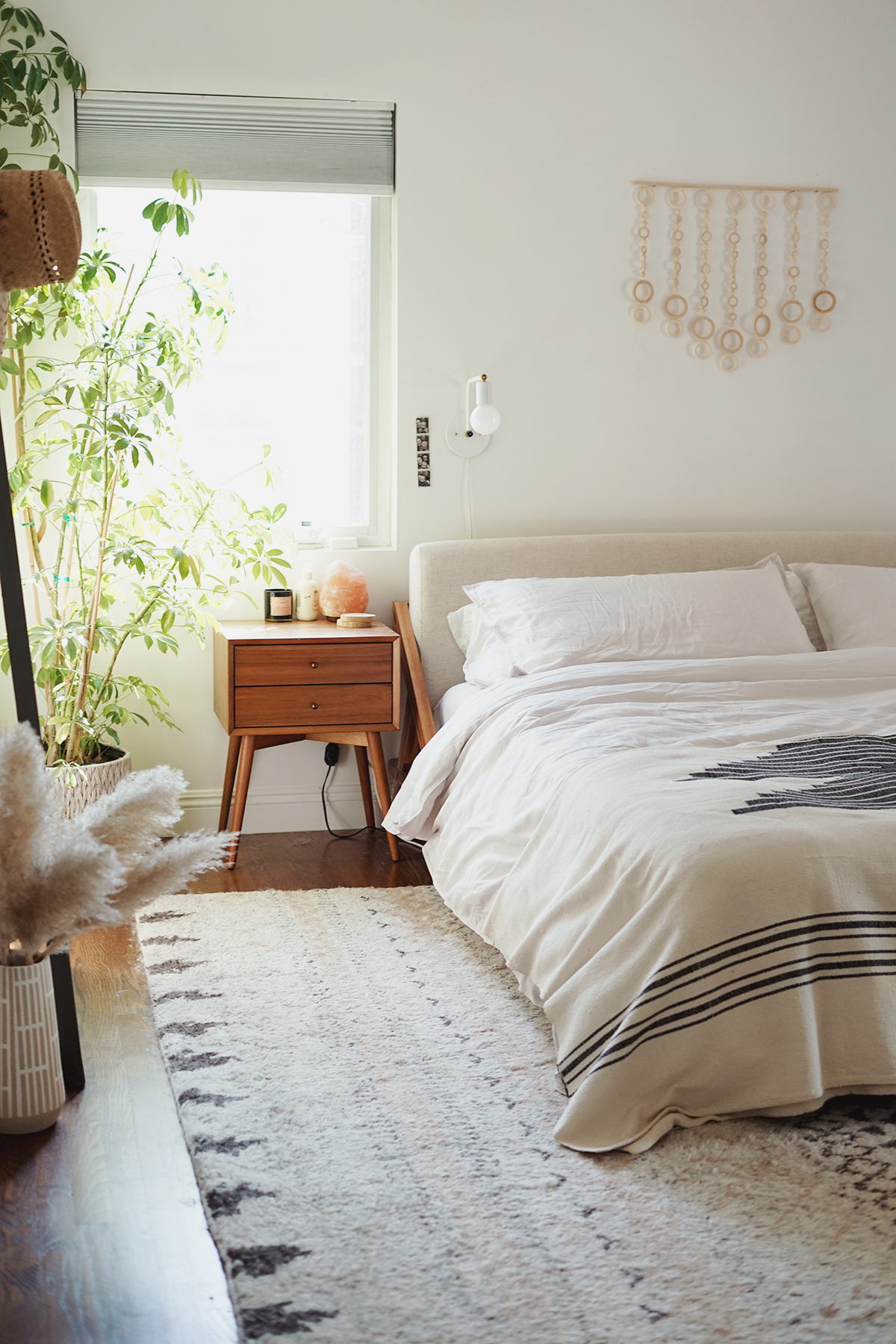 we switched out our old rug because as much as i loved it, it wasn't cat friendly. it was sort of like an entire rug made out of little pockets to collect cat fur, cat claws and cat barf. TMI?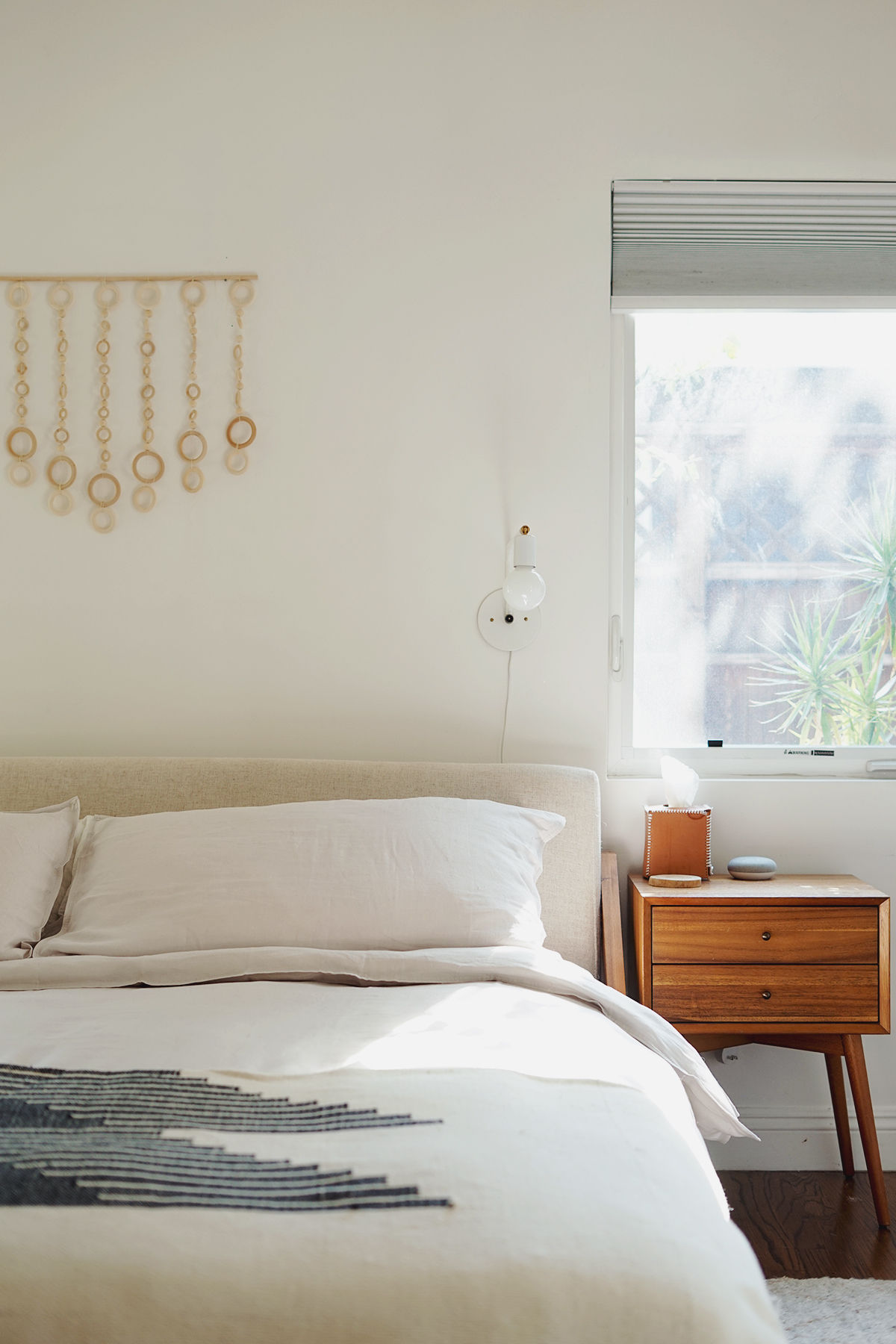 also our wall hanging just ended up getting really dingy over time with, once again, the cats. i ended up making a second one, but they messed with it more so instead i made this simple wood bead wall hanging! stay tuned for the DIY post.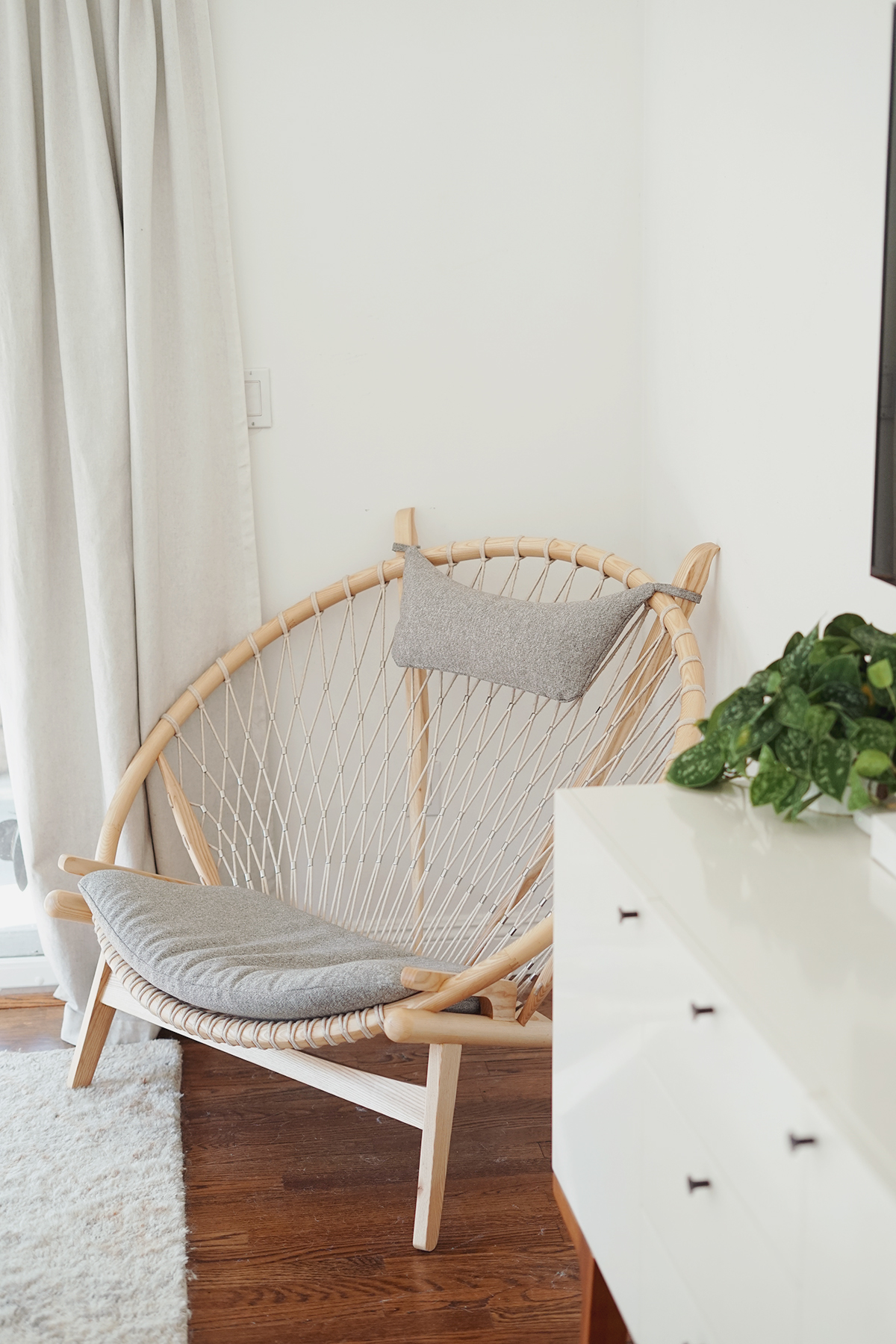 i have always loved this circle chair, and am sooo excited to have it in the corner. i was worried it wouldn't be comfortable, but it feels like you're in a hammock! i love it so much and i feel like it sort of fixed that corner, because i was never really satisfied with it before.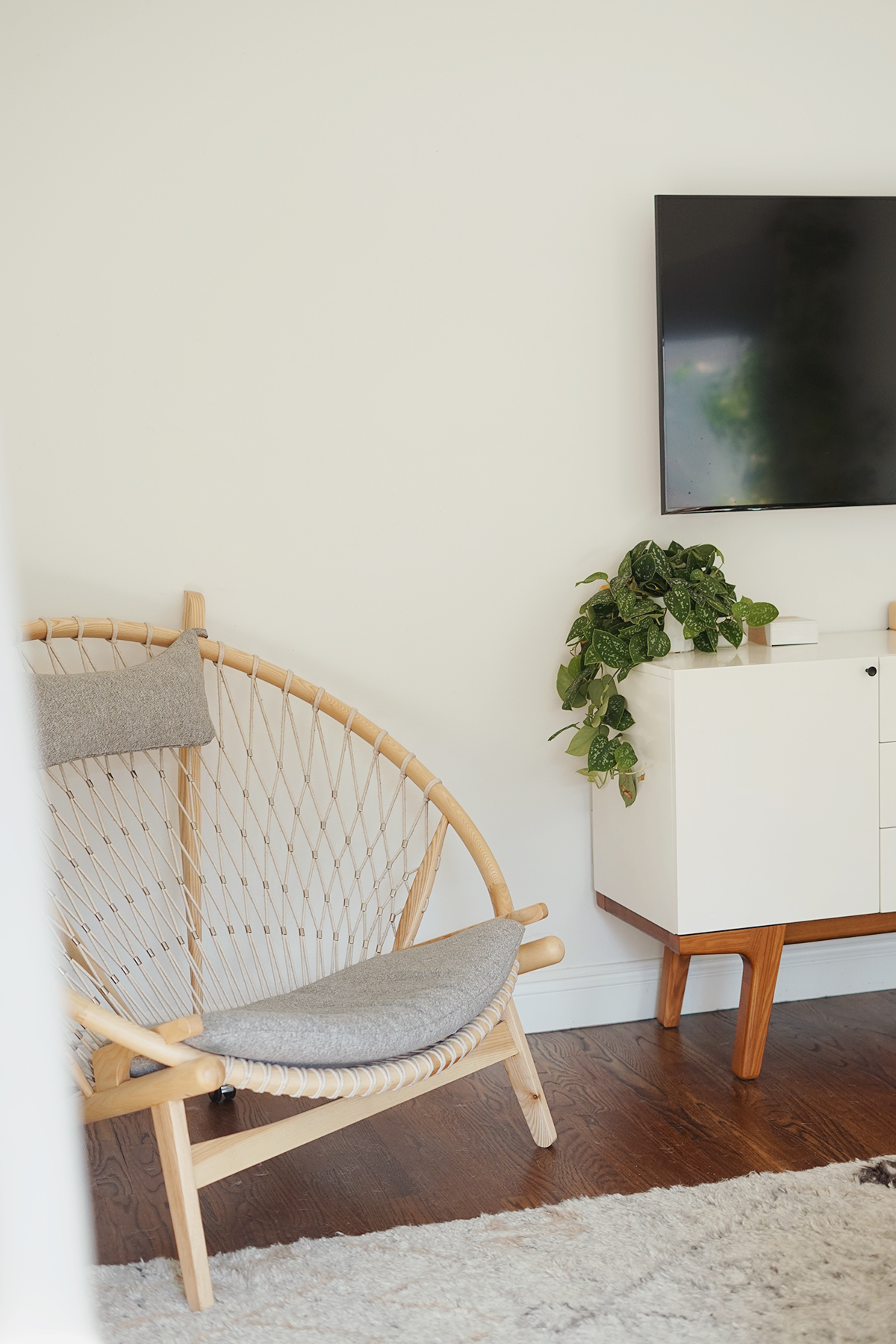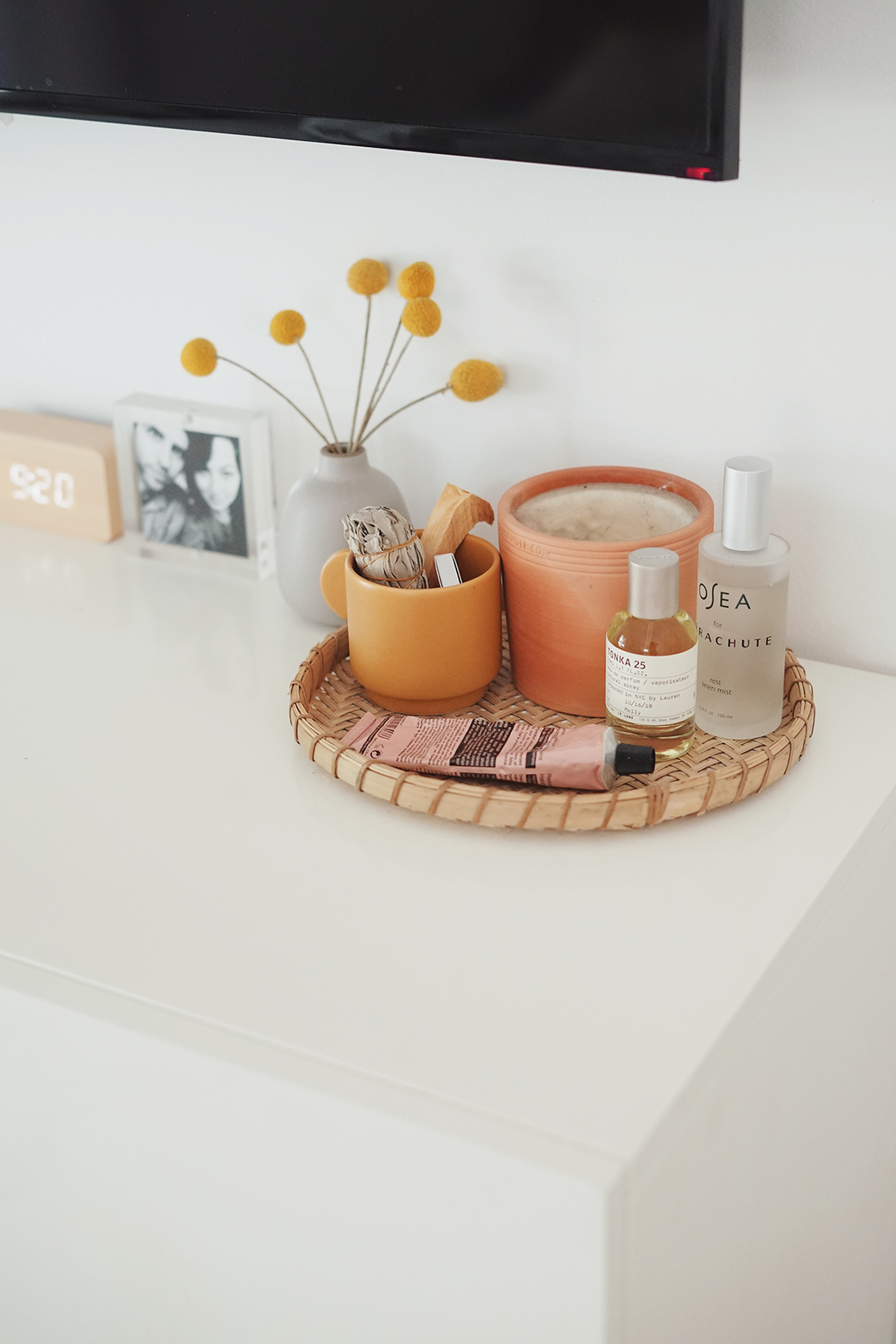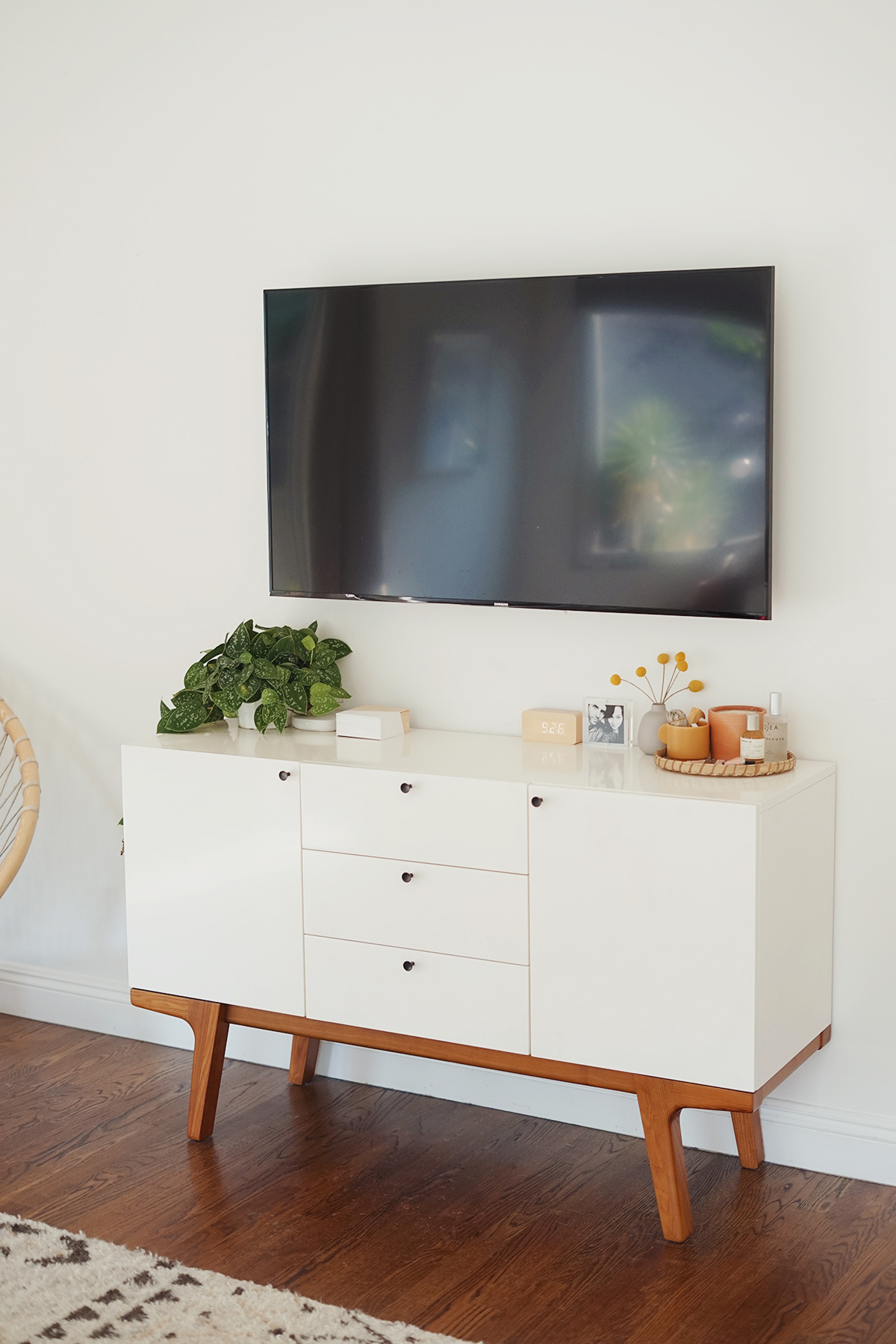 i'd still love to fix the TV area (would love another frame tv) and maybe add a little gallery wall around it, but will get to that later. i know a lot of people are anti-TV in the bedroom but we are the most pro ever. can't even imagine not being able to lay in bed and binge shows after arlo goes to bed. AND obviously now the morning arlo cuddles?!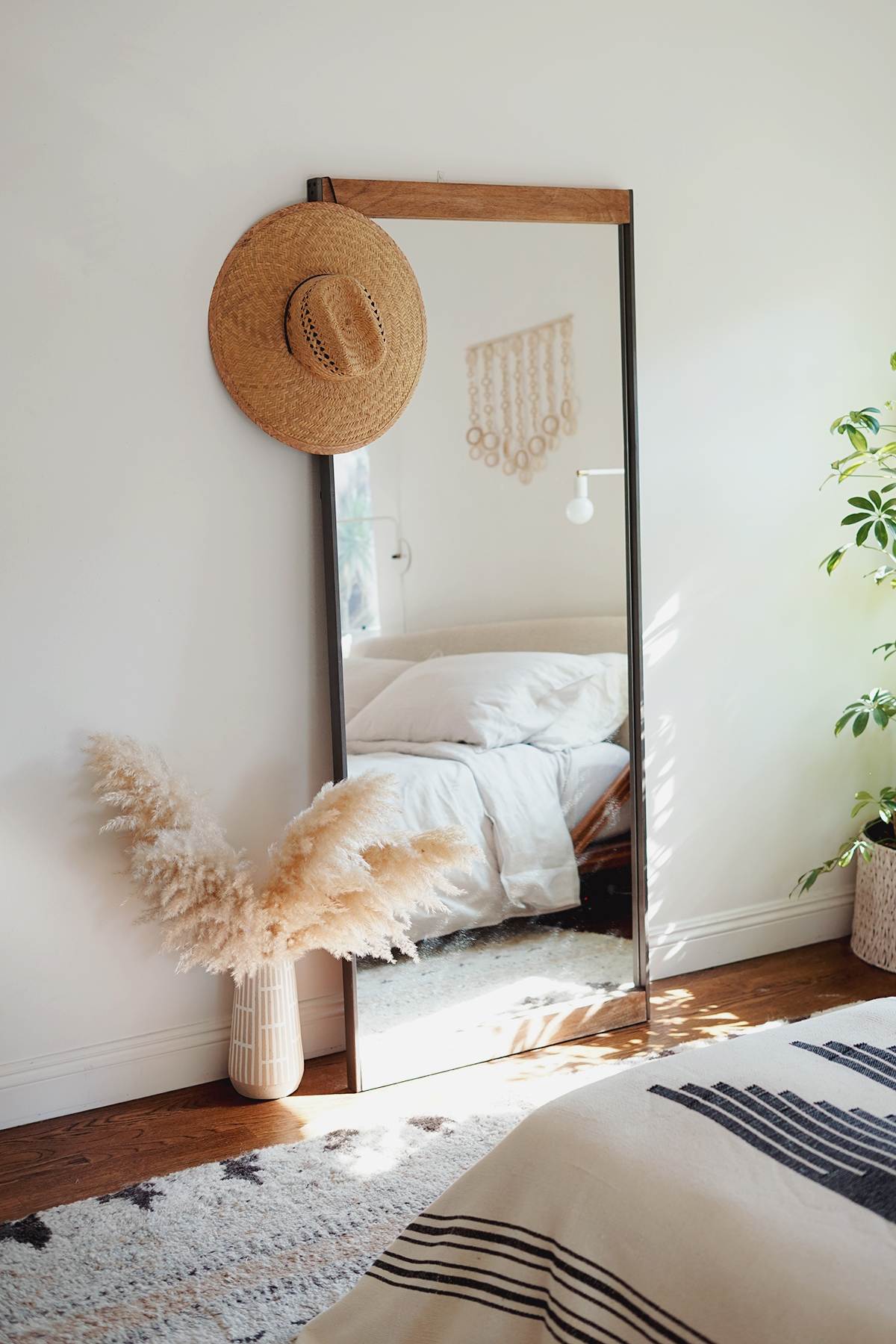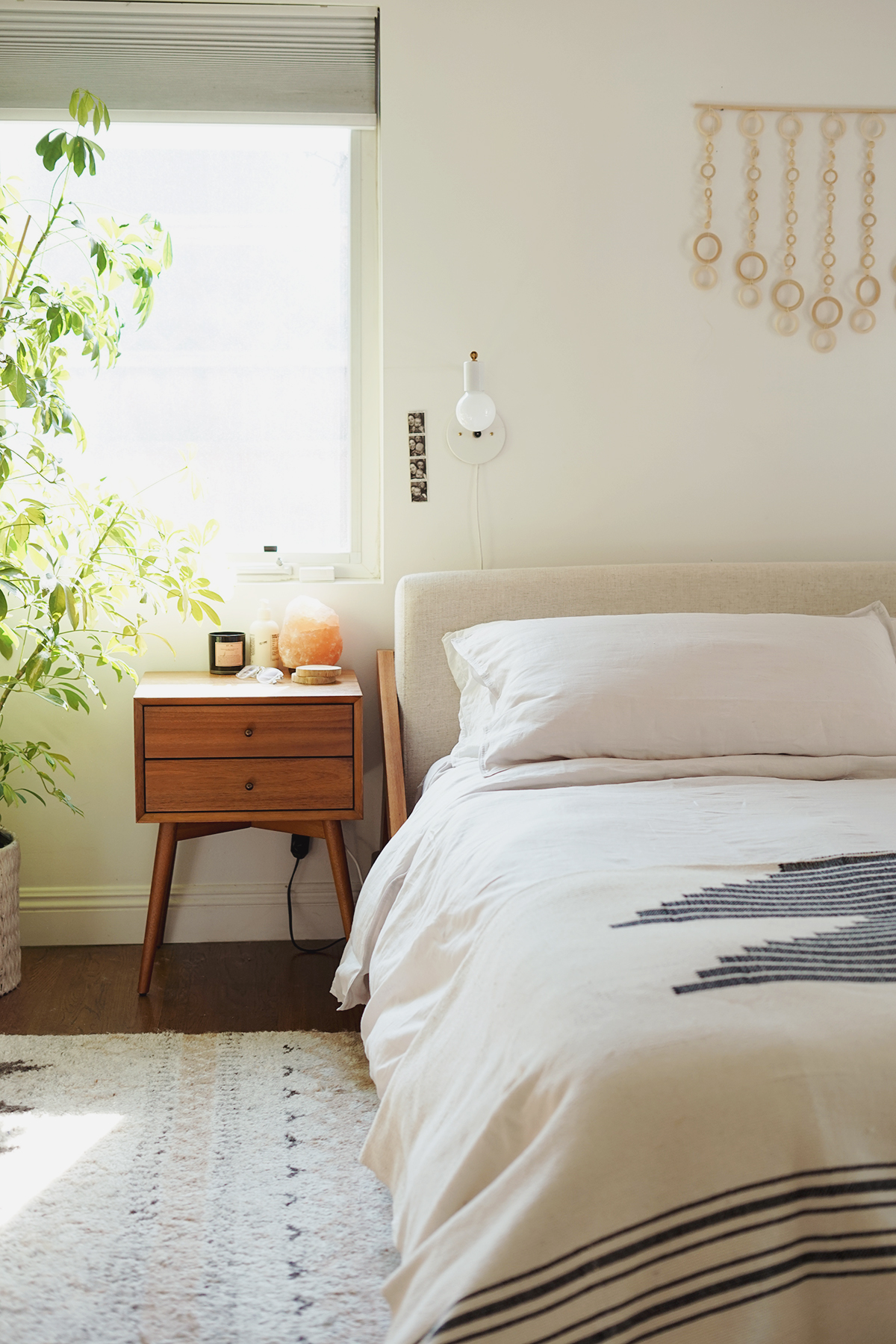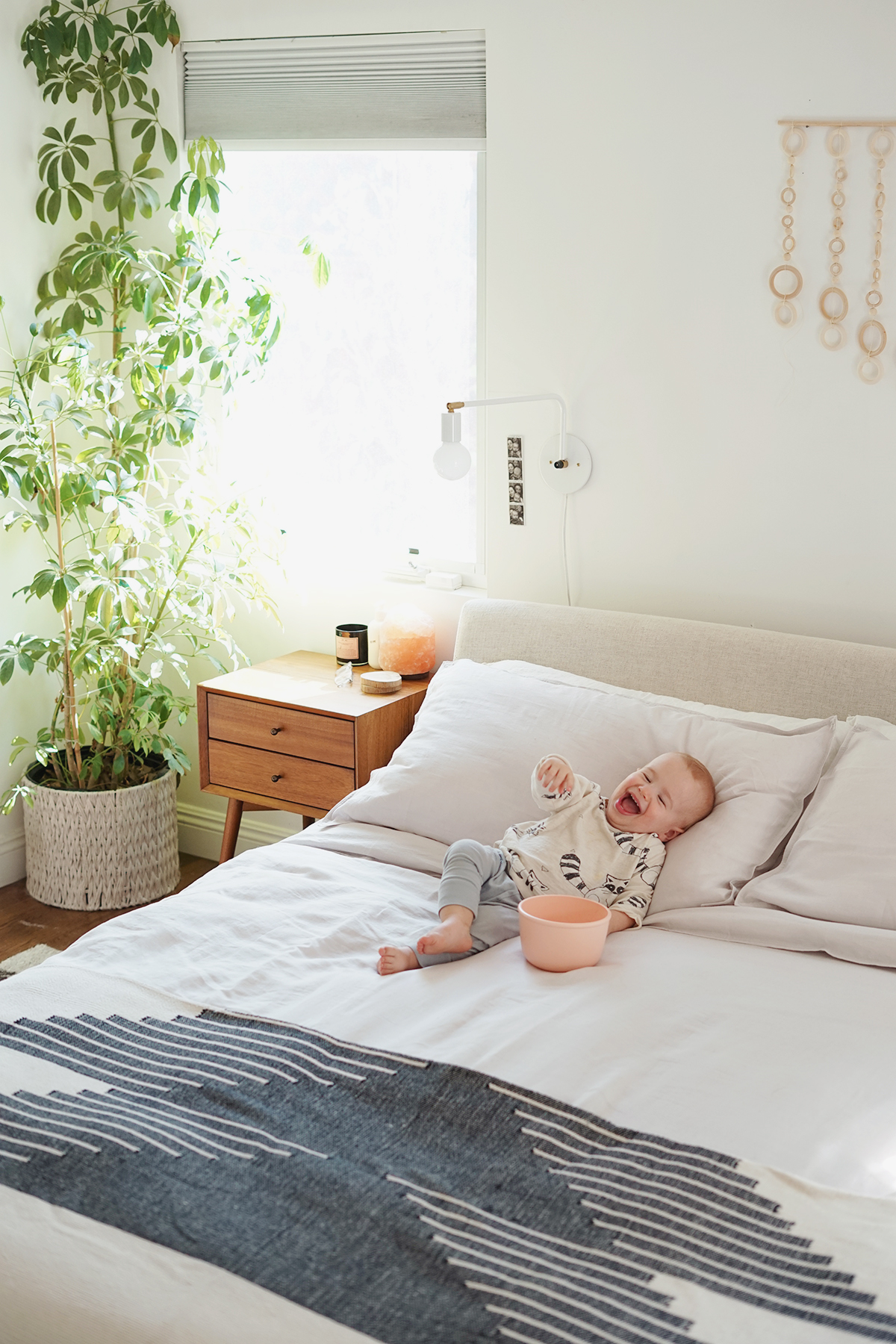 you're probably gonna ask about what plant that is. well i can't remember the name so you tell me! the good news is is that it's still alive after a few months, which is basically a record for us.
we are all loving our new bed so much! we also got these gorgeous linen sheets from Casper, the color is so pretty! our room is literally the coziest it's ever been.
---
sources