11 attractive solutions for plugging things in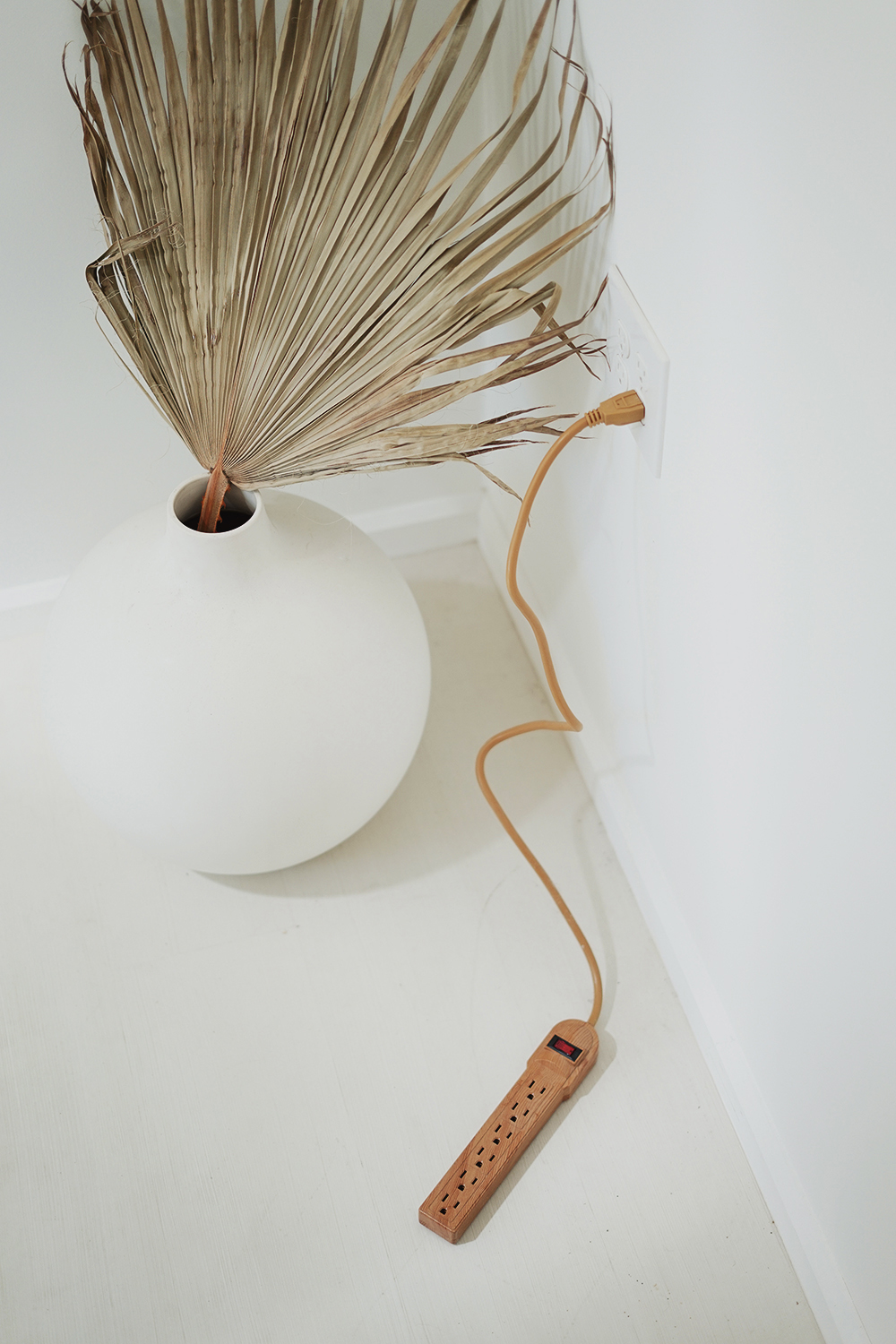 cords can be pretty too! well if you really hunt for the pretty ones. most of our cords are concealed in our furniture (i even have a media console in our bedroom instead of a dresser so that it can conceal cords for our TV), but we still have the annoying tangled plugs everywhere under our nightstands and our couch.
so if you also hate an eyesore cord explosion, here are some cute ways to make them "disappear"… well not really, but disguise the ugly.