our backyard : the reveal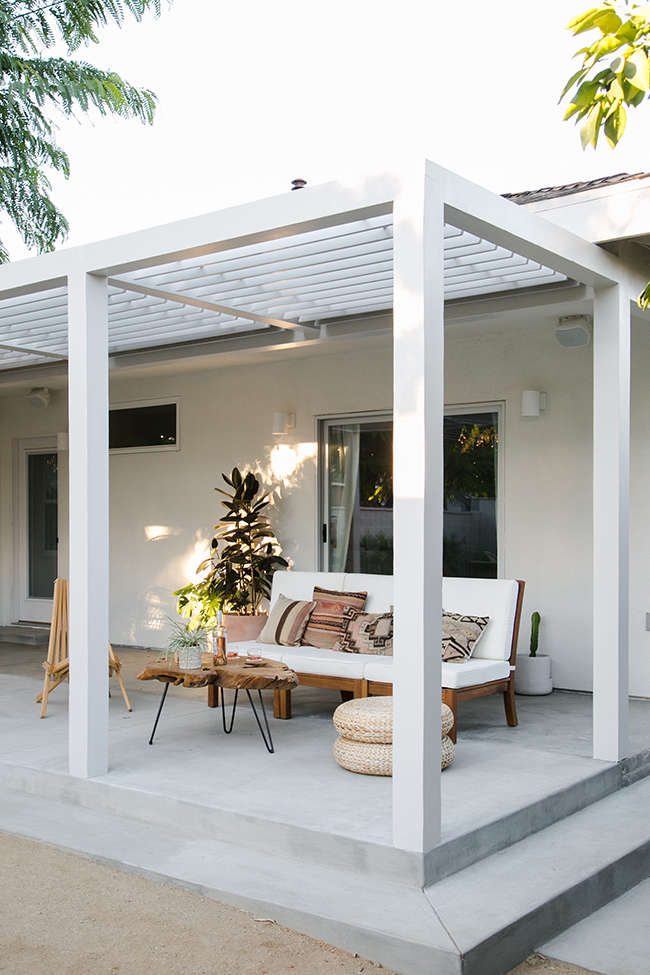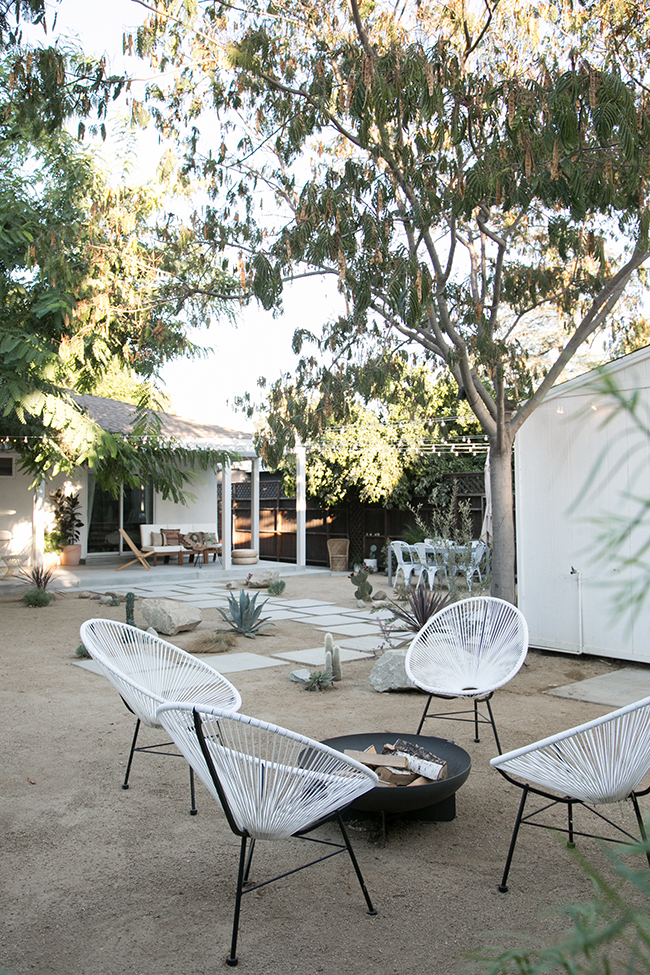 finally, finaaaally can share the finished backyard with you guys! sorry for the photo overload, but i wanted to show you every tiny little detail. 
i was also going over everything we'd done in the before posts, but we've done so much now it's hard to even know where to begin.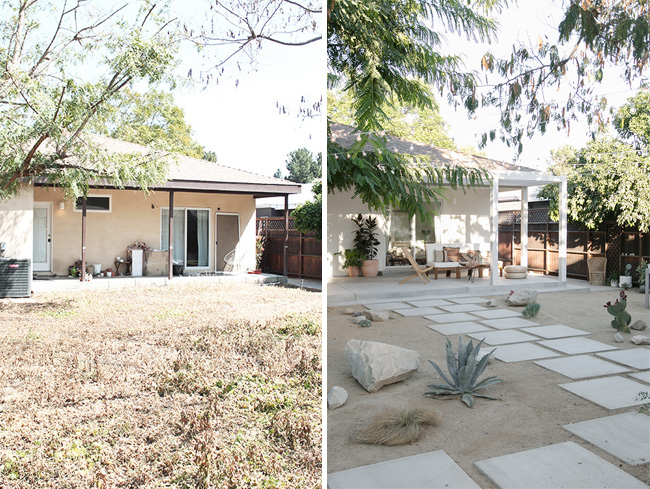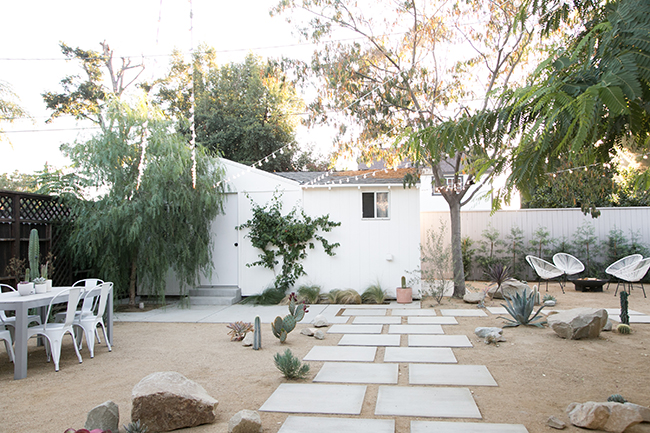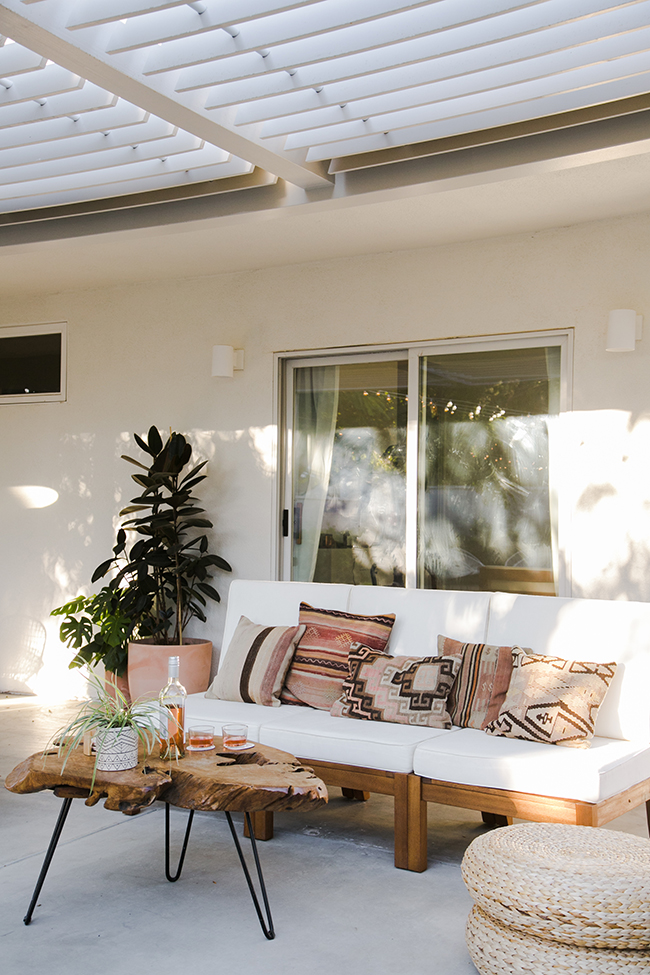 we poured an additional six feet to extend the existing concrete patio, and also a large wraparound step. we removed the posts and put up an engineered beam — and then had the amazing pergola built off of that. we painted it the same color as the trim of the house, and my stepdad came up with that louvre idea to provide some shade.
i'm obsessed with it. it cost us so much money to construct, but it really is incredible.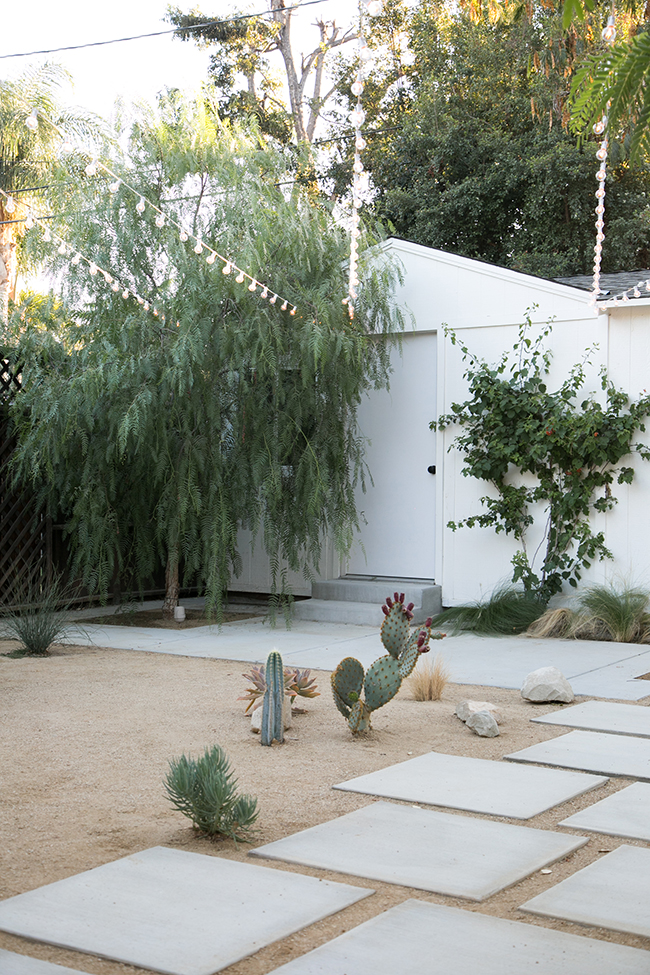 remember we planted that tree?! it's a big monster now. i can't believe how much of an eyesore the studio used to be, and now how much it blends in. we also planted a bunch of that feather grass into the rectangular hole we cut from the concrete. once that bougainvillea blooms, it'll look even better.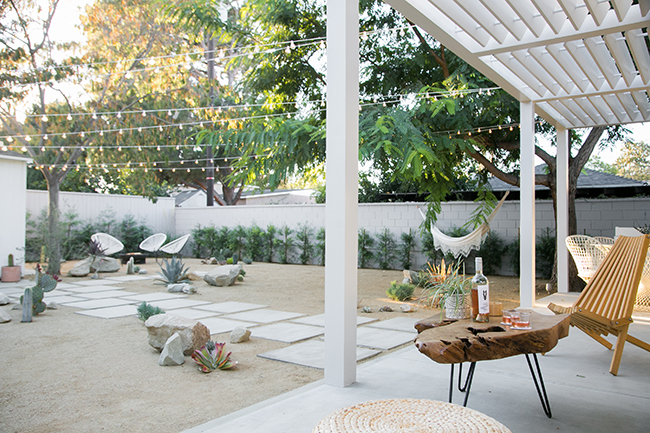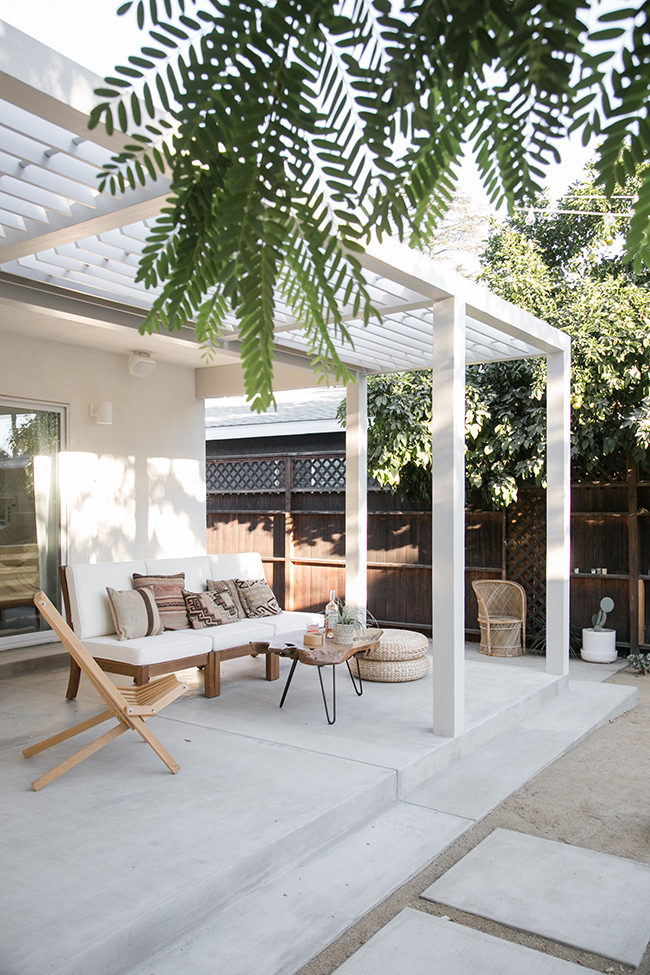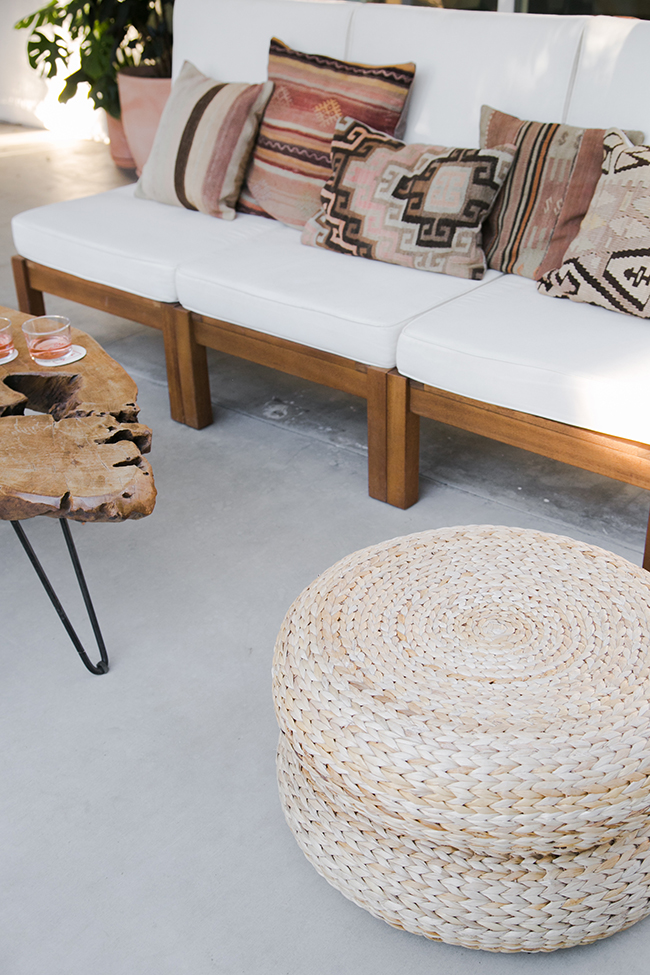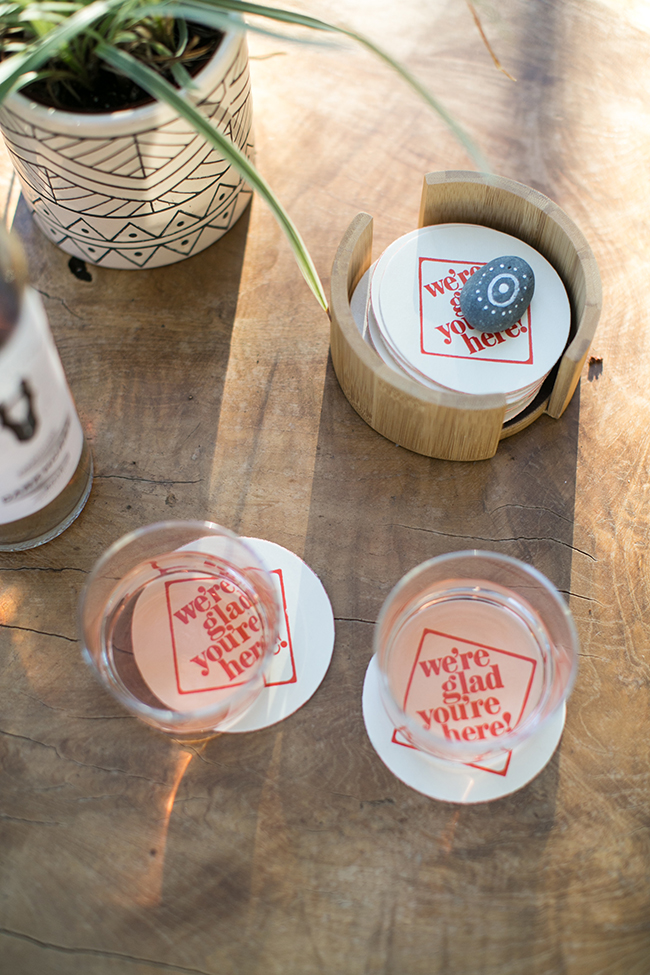 i got 1000 of these disposal coasters, and i'm so glad i did. not only do they match the palm springs hotel vibe we were going for, but i don't have to worry about collecting them or losing them. i can just toss 'em when they get gross.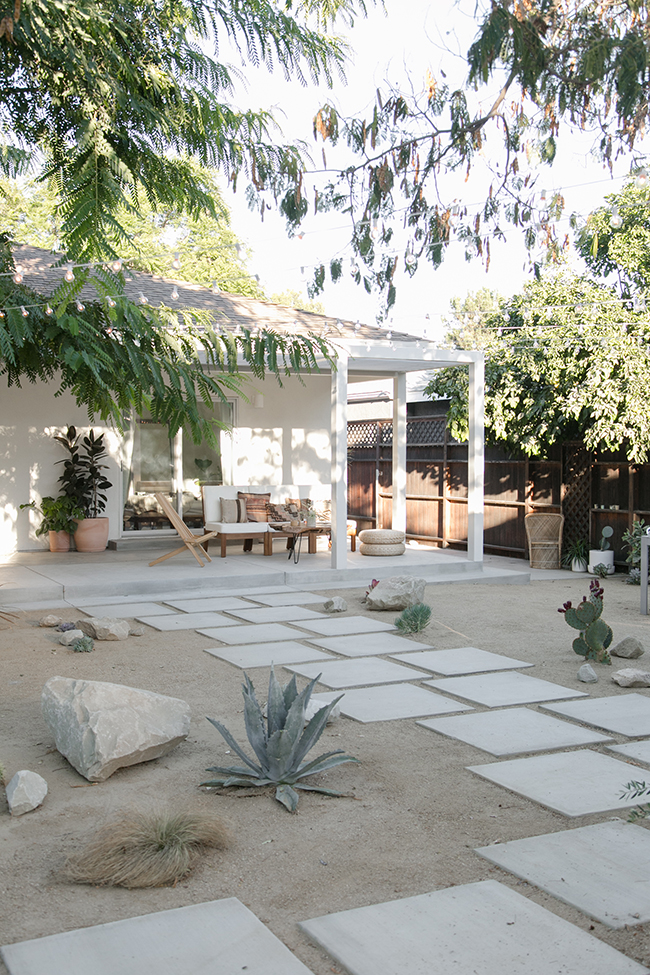 after we planted all our plants everywhere, we decided to go hard with the desert theme and we got a whole bunch of huge heavy rocks to scatter around. rocks are insanely affordable and made such a huge difference in looking finished and designed, in a good way.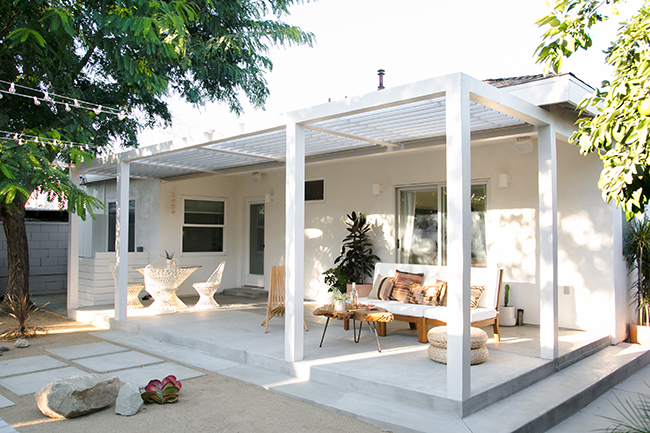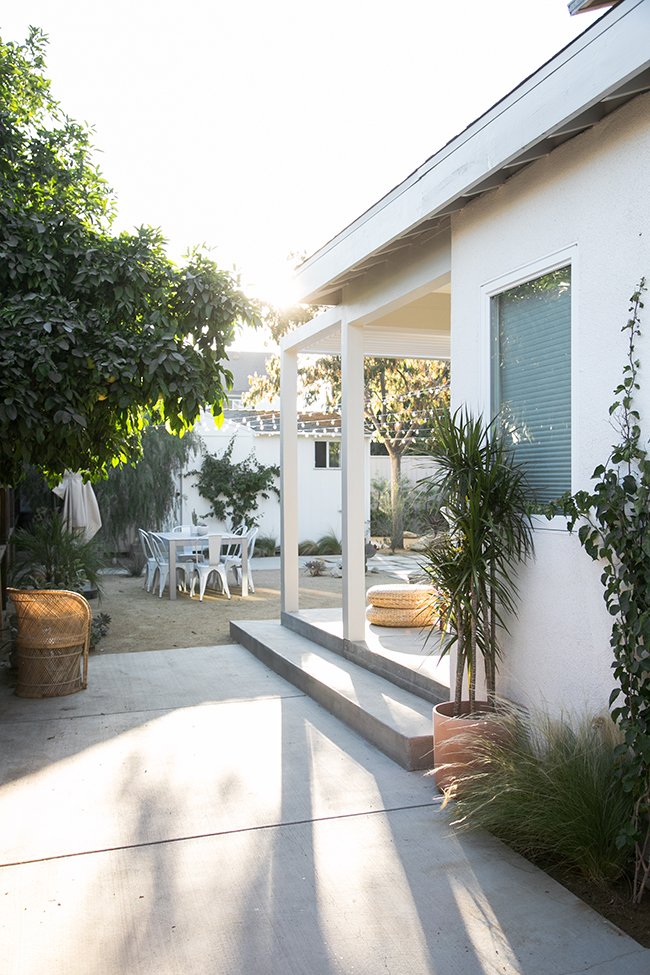 the wraparound step comes around the corner, and again — what was once such an eyesore is now so beautiful. i still am in shock. we also cut out another rectangle in the concrete here and planted some more grass and bougainvillea.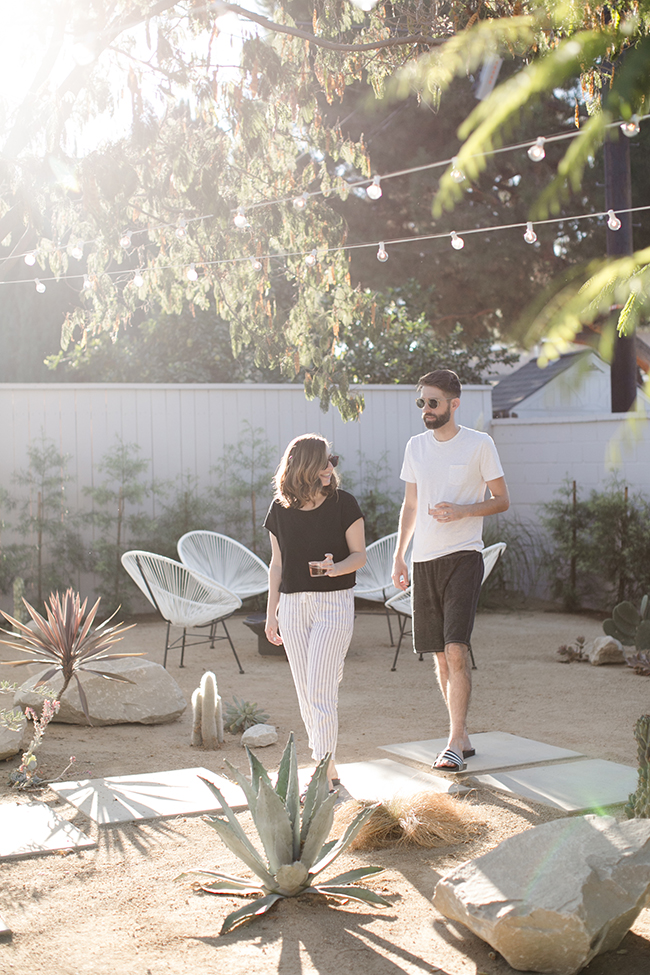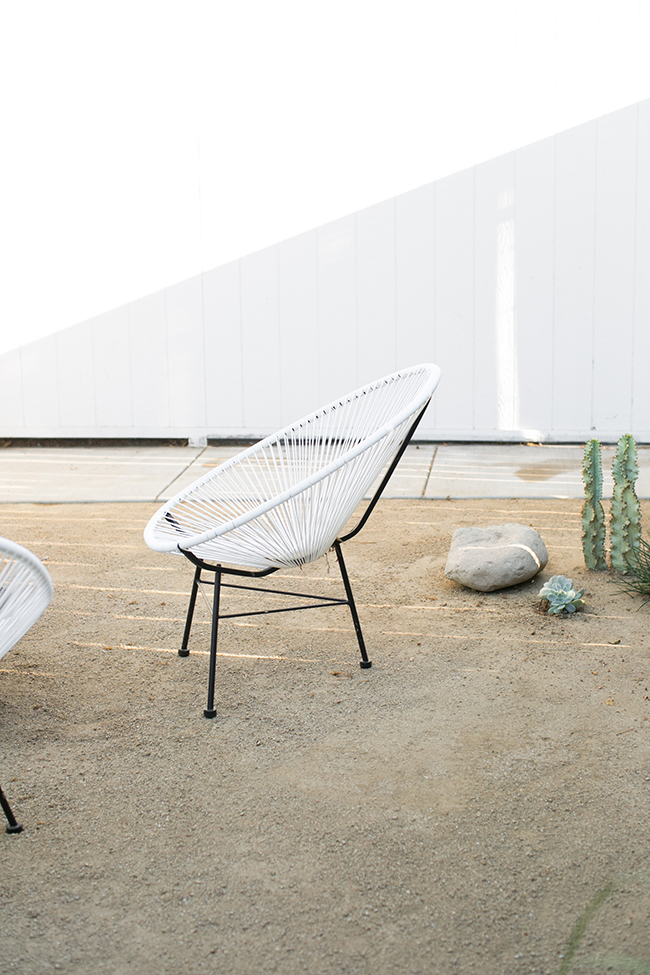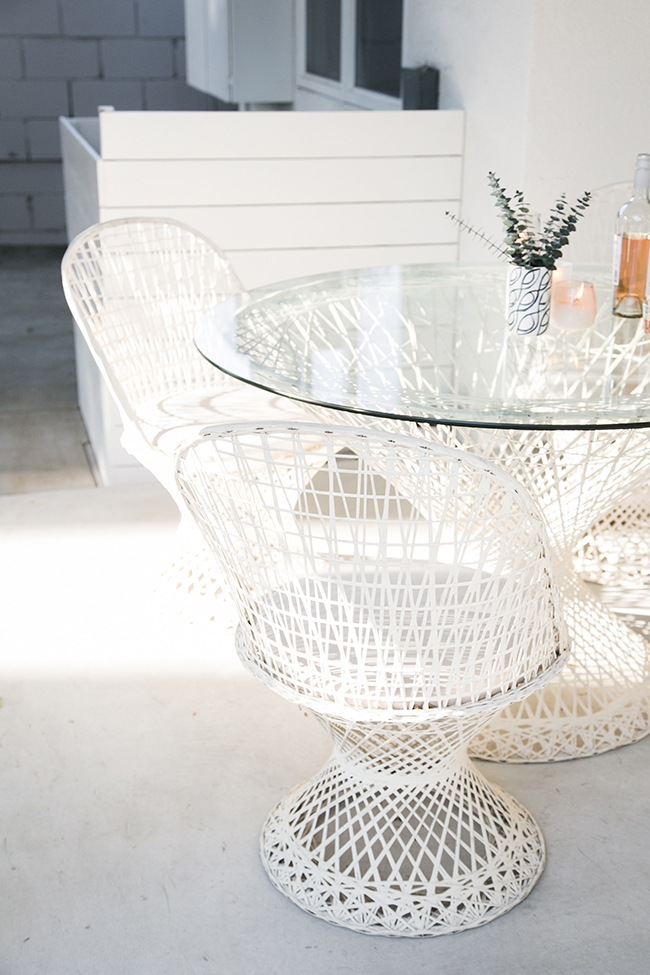 we also finally covered that AC UNIT!!! F YOU AC UNIT!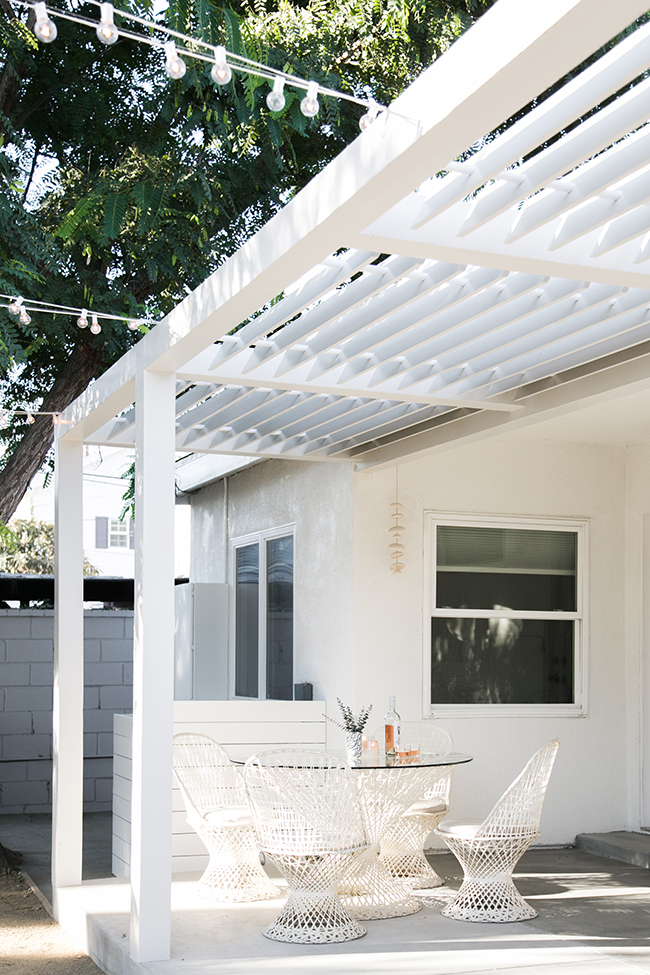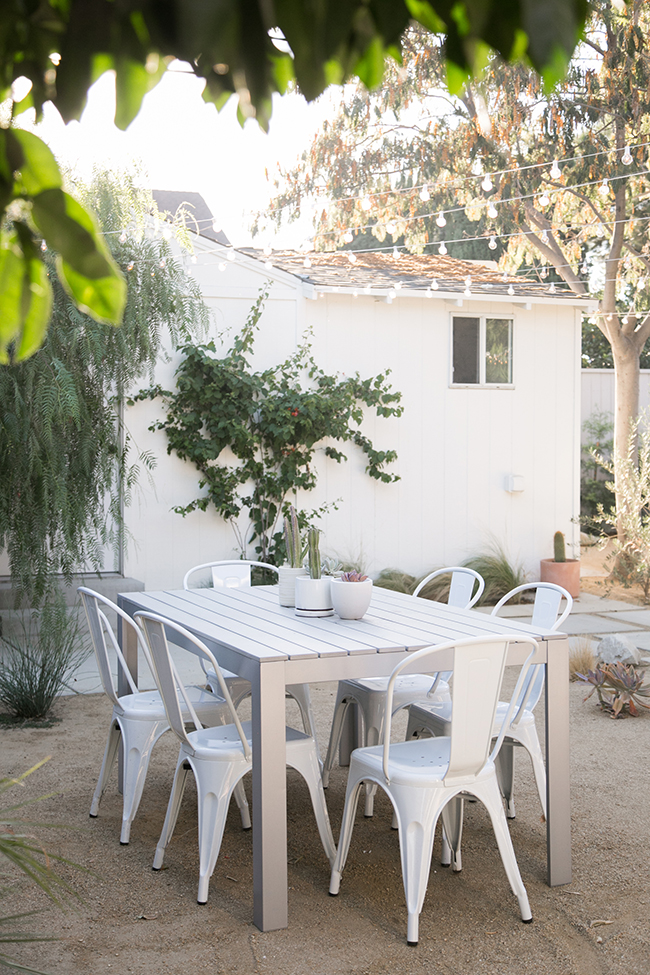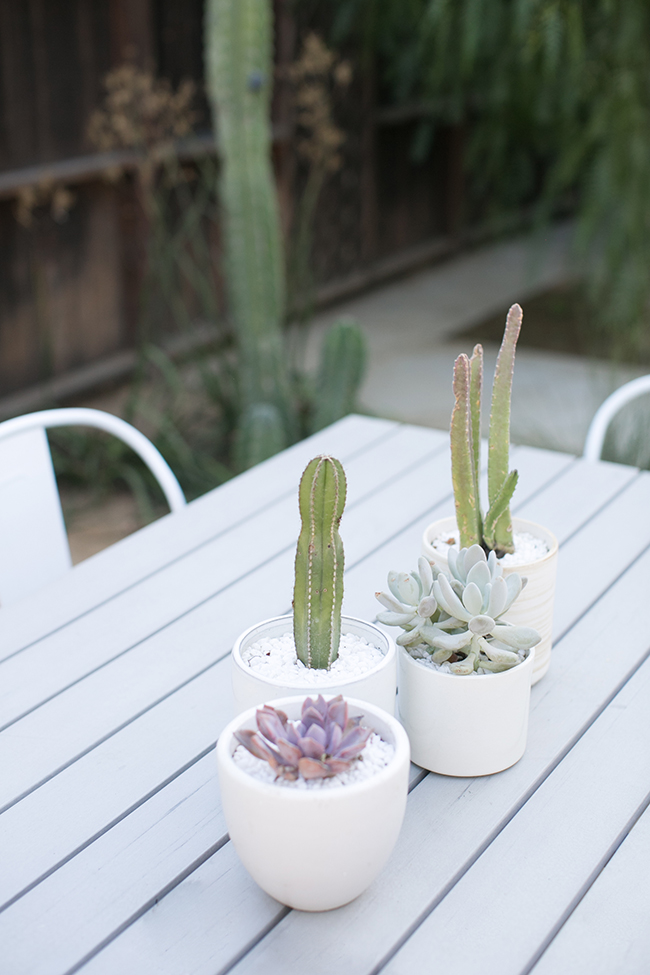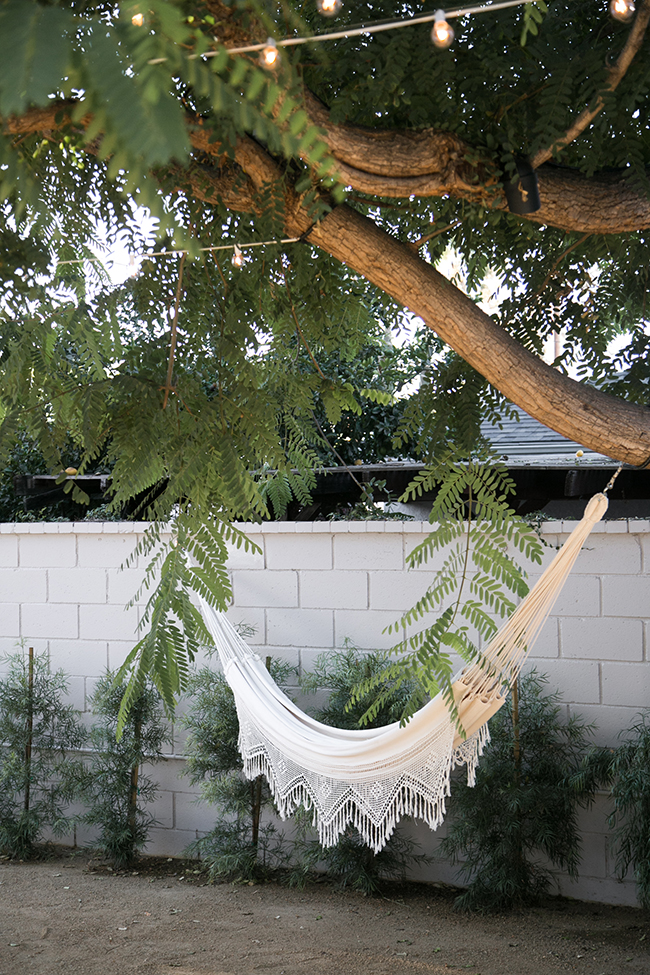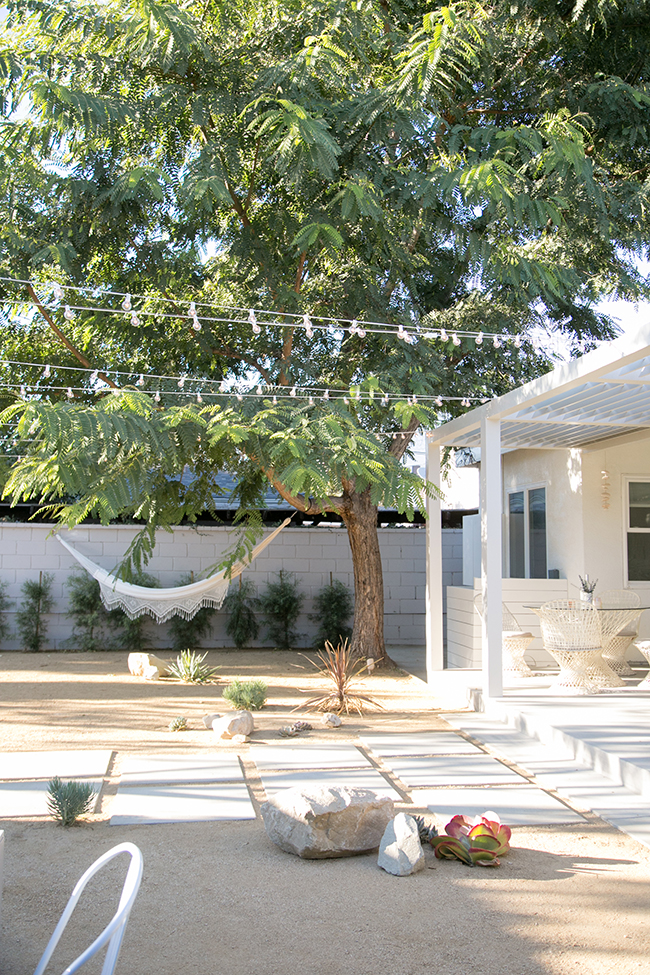 the string lights made the biggest difference of anything. we put them on a switch so i can easily switch them on every night, it's crazy but the yard basically goes from pitch black to well lit with them on.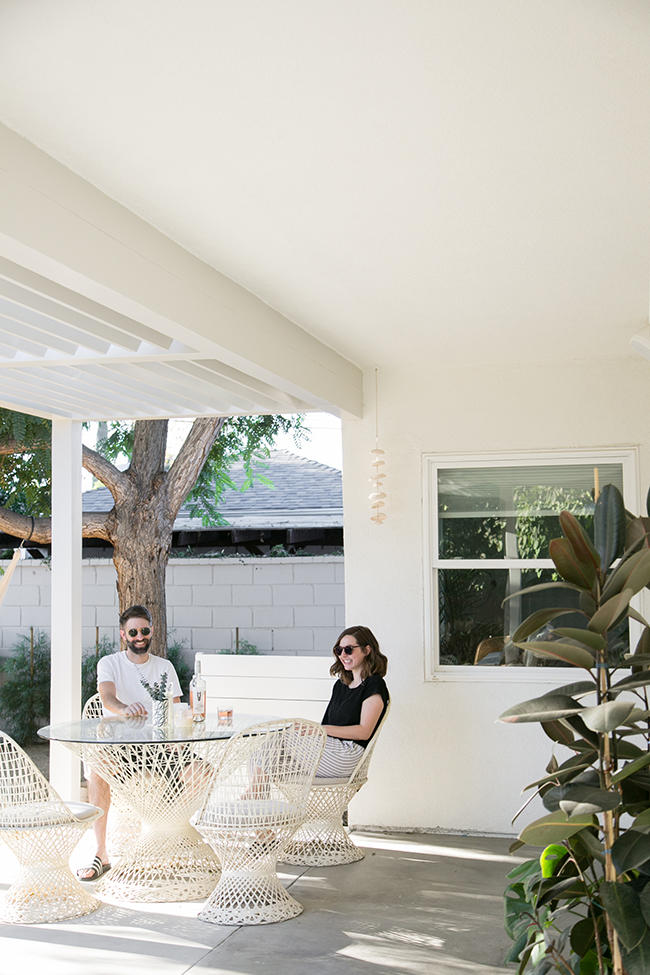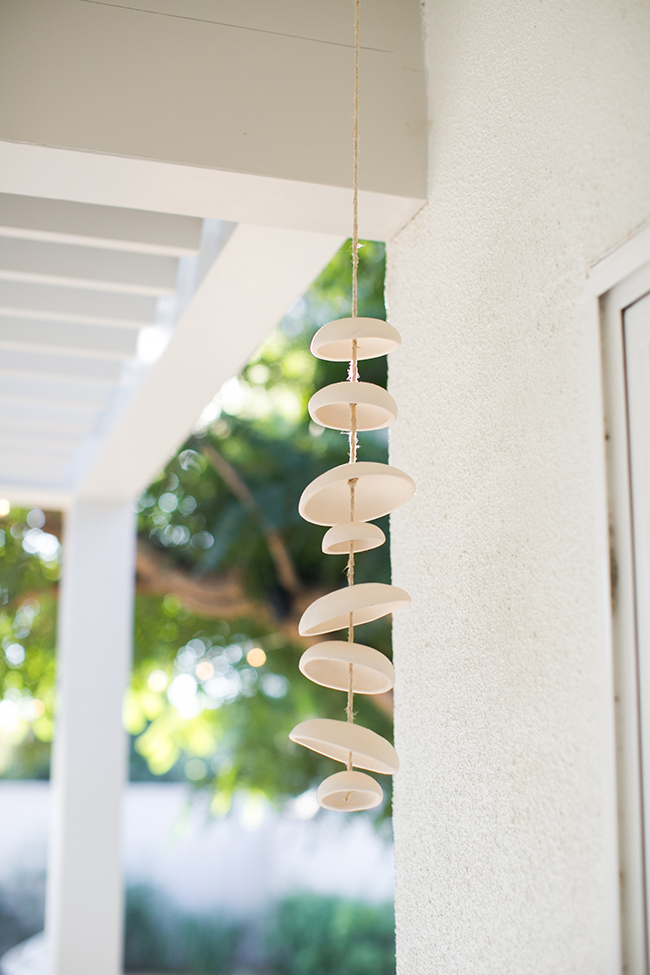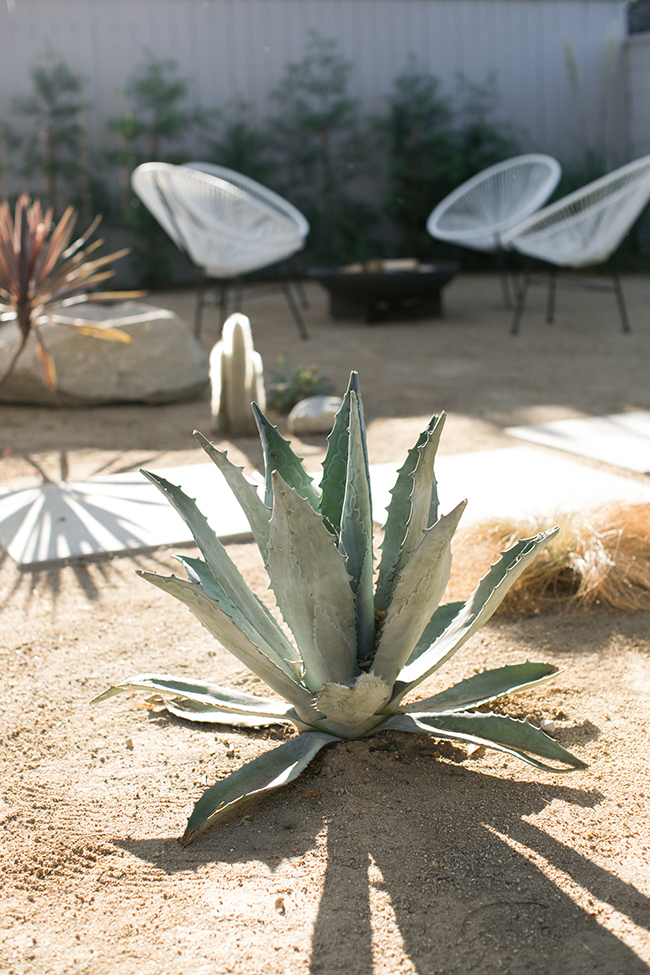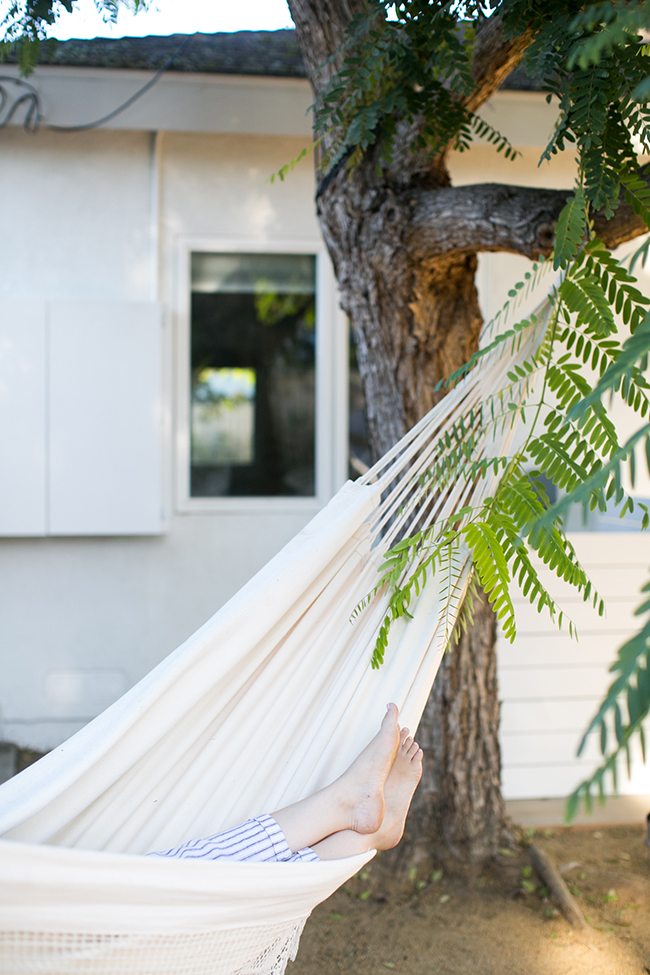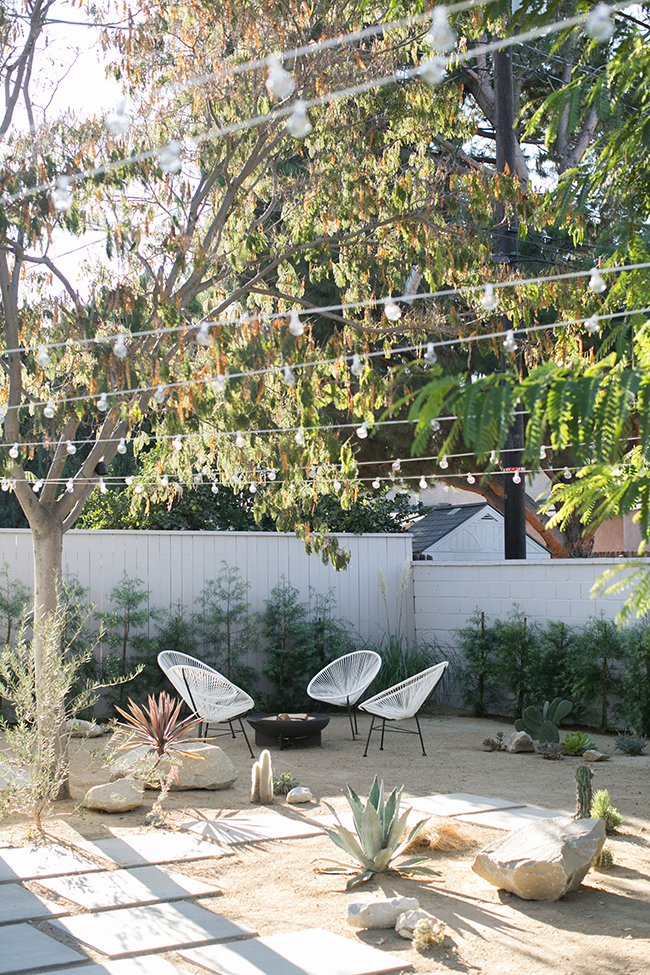 it's been so exciting to have the yard, but also to go outside and see things blooming and growing and flowering. maybe i'll do photos again in a year when it all is filled in and looks even better. this yard was soooo much work that it actually feels a little weird to be done.
andddd, in case you want an ugly refresher, here was the backyard when it was the most ugly. (and here it was last time i showed you). and if you have questions about anything, let me know!