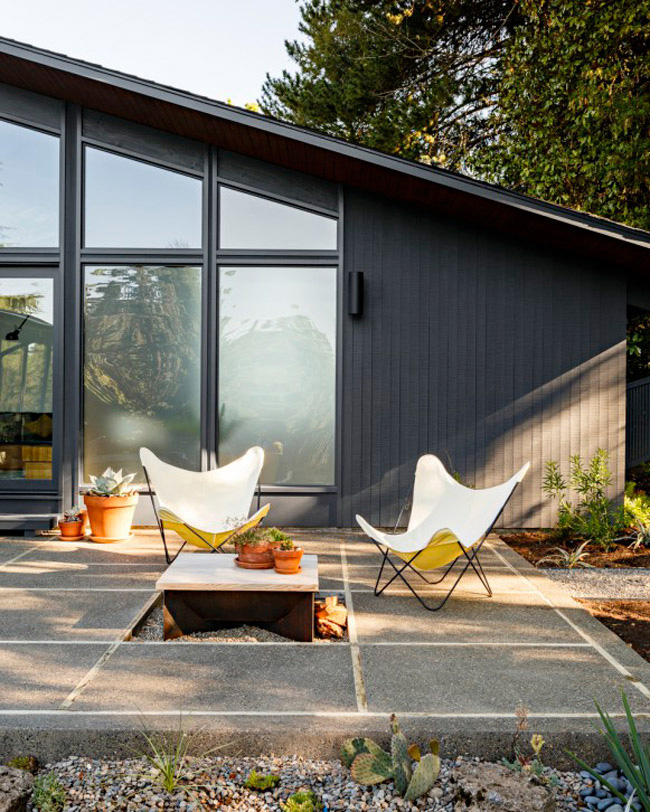 well, you guys have asked for before photos of our house, so i'm finally delivering. what do you think?! 
ok, psyyyyych. i think you're going to quickly understand why i didn't want to post these before photos. say goodbye to your pin it buttons.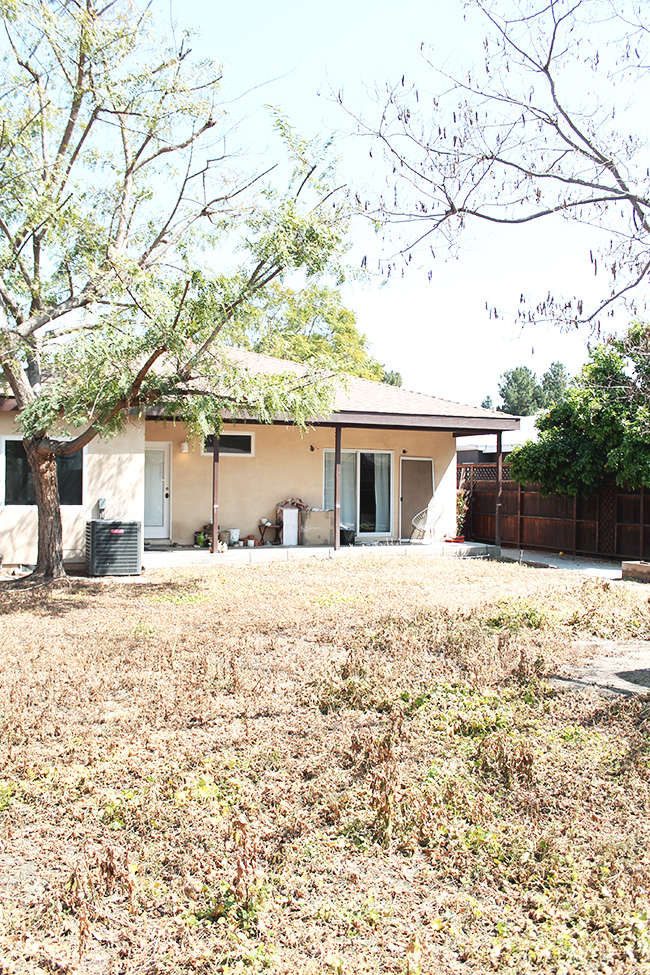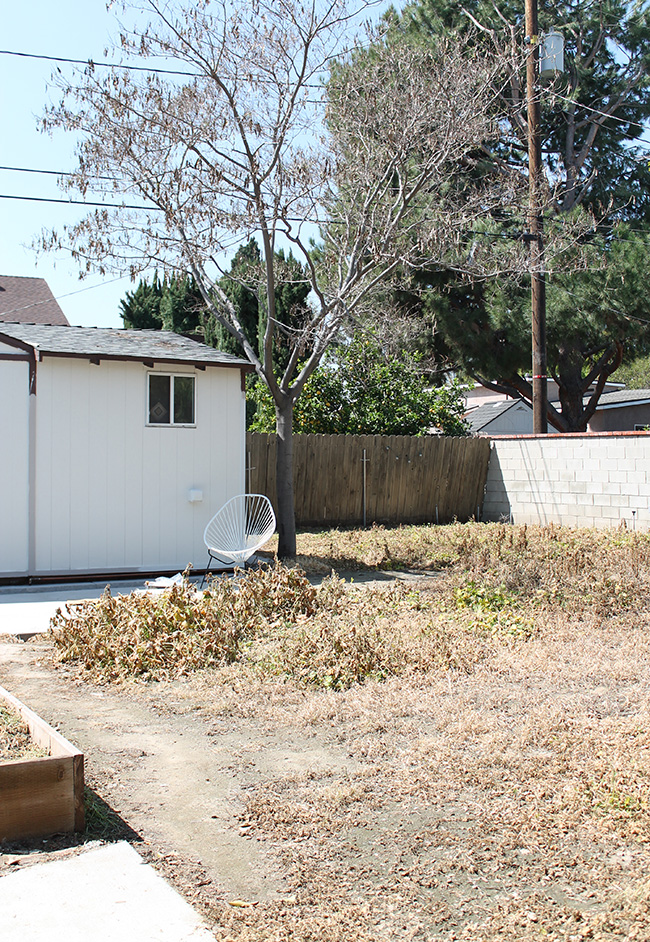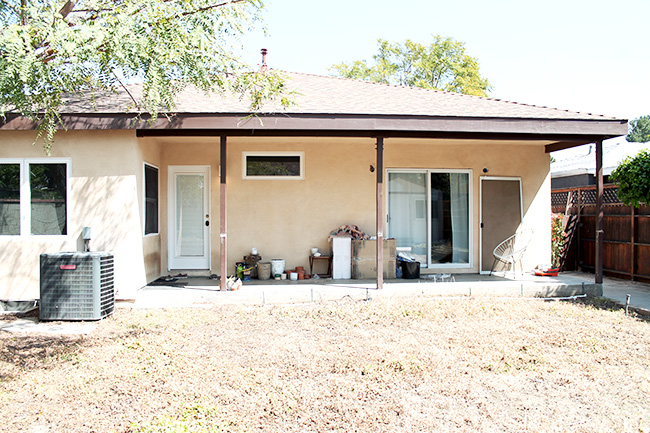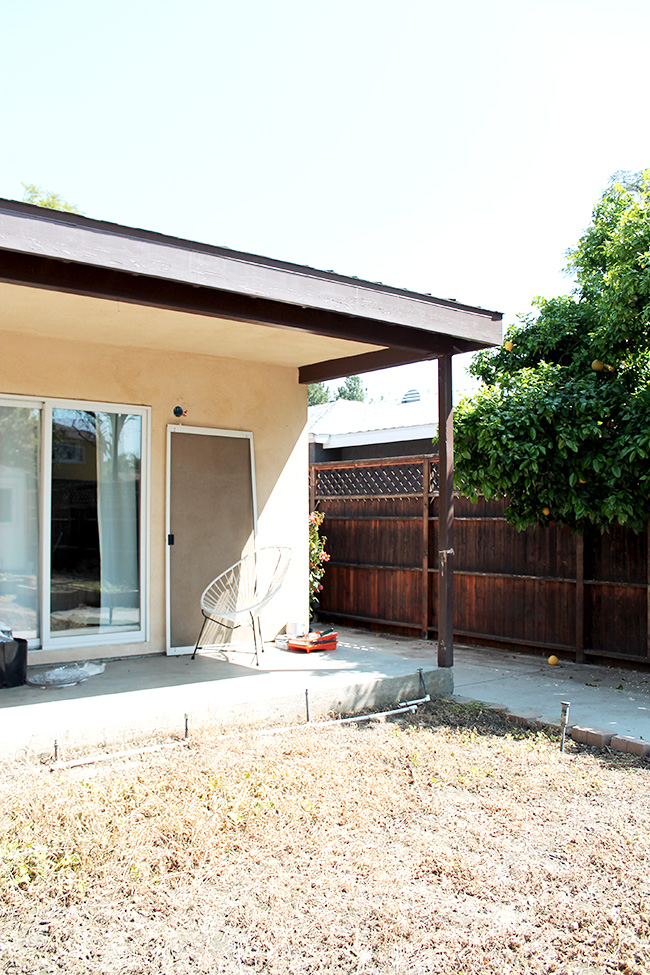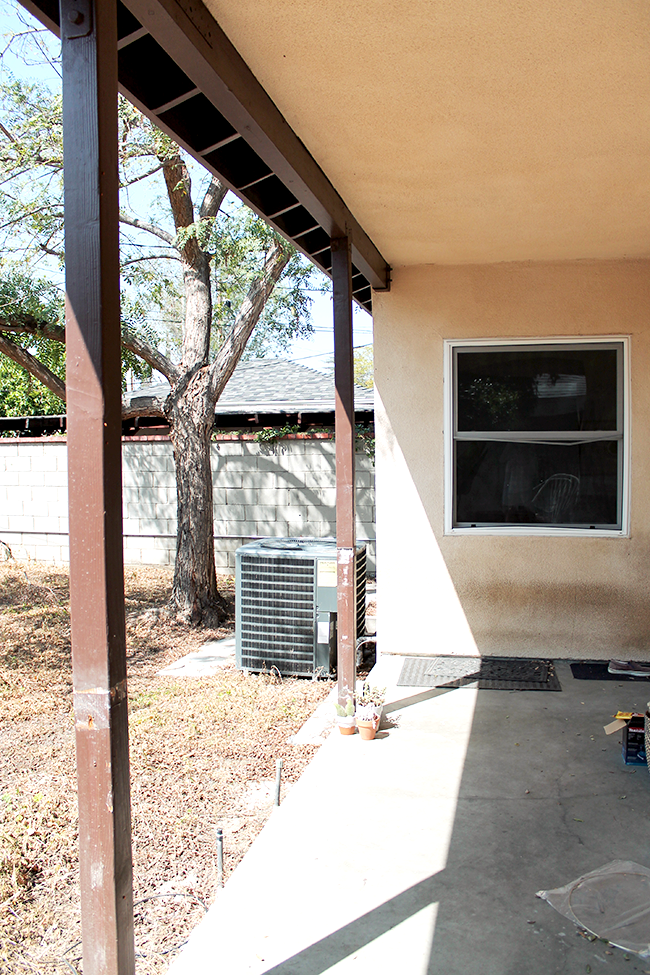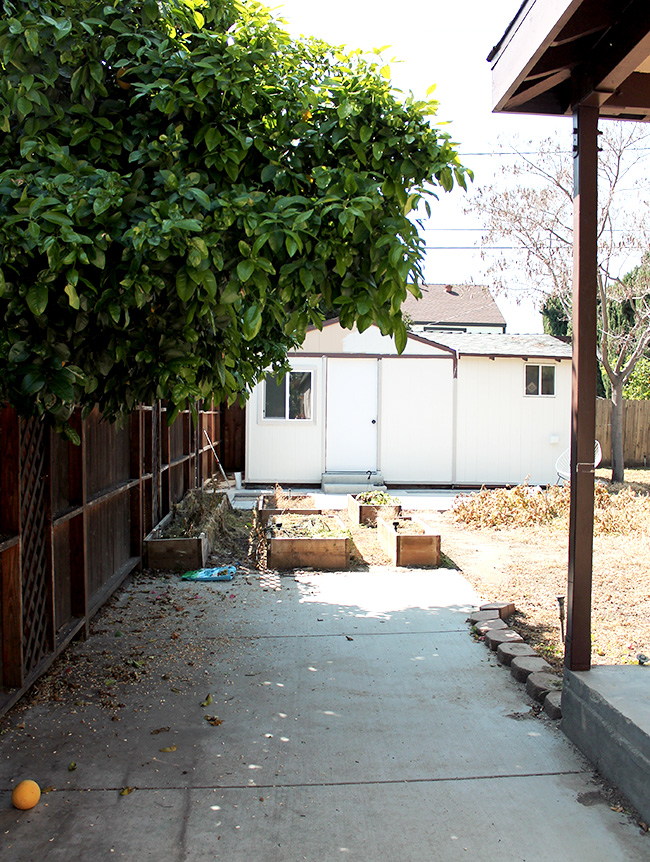 bleh. i'm so embarrassed. and if you live somewhere that doesn't have power lines in backyards then you must be really grossed out. when we bought our house we were so stoked that the backyard was a clean slate, and we could do anything we wanted to do with it! why the F did we want a clean slate? so much more work. initially we saw all this space and were like OOOO we're getting a pool! after finding out the price of a pool, we said ok next house we buy will have a pool.
what we've done already
it probably looks like we've done absolutely nothing to it because it looks like absolute shit… but when we moved in, the backyard was all dirt and pavers and lattice, everywhere. eveeeerywhere. we took out lattice in front of the concrete fence, around the raised beds, and around the AC. we demoed the lattice on the "patio" which was just making the tiny space we have feel cramped. so basically we got rid of everything that was get-ridable.
we also just started painting the shed (my studio), and are anxiously awaiting painting the rest of the house to match, but we were told to wait until el niño passed… which i guess it has almost? i don't know it's barely rained. we are so stoked to paint the house because it desperately needs it and is going to make a huge difference.
we also cut some squares in the existing concrete outside of the shed. we cut a large square and planted a tree to disguise one of the many eyesores, and we cut another to plant bougainvillea over the shed. it felt very grownup to purchase a tree.
oh and we moved the house to side of the shed! that little tiny thing made a huge difference.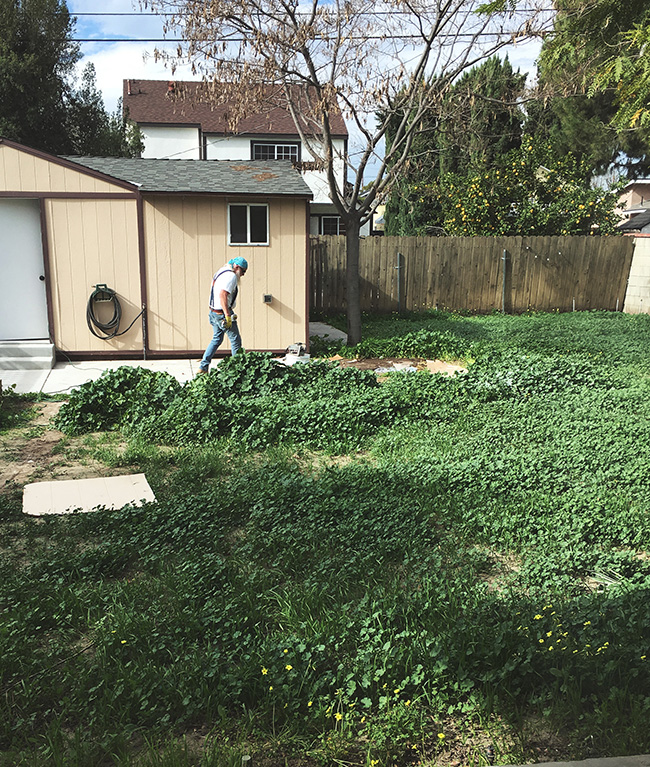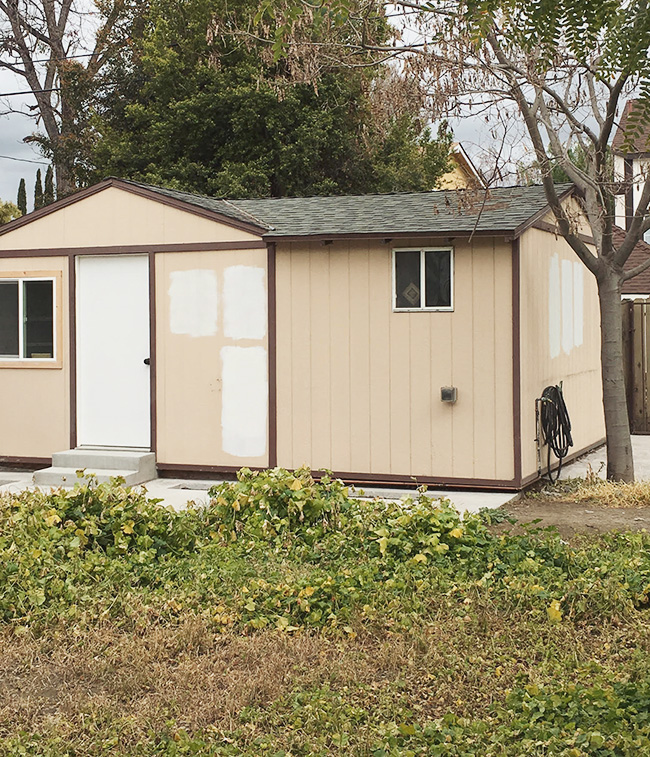 what we're dealing with now
like i said, when we moved in, it was all dirt – and then it rained. and all that dirt went away and was replaced by serious weeds. like that photo is so intense. so we've been slowing killing them and killing them again to make sure they're fully dead. once they're fully dead we can cover with ground covering. the photos above are just before and after the first weed treatment.
you can probably tell that all of our fences are pretty much hideous, so we're exploring different options for each different fence. we're considering refacing the long lattice fence because it's cheaper than replacing it. we're about to split the cost of a new fence in the back (the one that's clearly falling over) and we're going to plant in front of both that and the concrete wall with bamboo and podocarpus to try to add privacy from our two story neighbor, and make it feel more gardeny back here.
one of the biggest hurdles is the big ass AC unit right smack dab in plain view. i had AC specialists come out and unfortunately tell me that we can't move it much further. we can move it over one foot to the left. and it's gonna cost more than i even want to tell you ($400… uggggh). but we're going to do it so that we can create a divider off of the wall in order to hide it a bit. it's really our only option. when you buy your first house you see a big AC unit and you're like meh big deal, when you own the house you're like wtf was i thinking ignoring that?

what we're planning
we have huge plans for the yard, my stepdad drew up a plan for us and has been helping us with all the steps. we're getting quotes to pour additional concrete to extend the teeny deck (we're hoping this is a cheaper alternative to building an actual deck with decking). we then want to create different zones for dining, lounging, a hammock, a fire pit, and potentially a spa, but we might have to postpone that for a few years depending on complexity and price.
we picked out our ground covering, which is decomposed granite, and we might make one small zone with artificial grass for our future babies. we're so drought tolerant, right?! we might have to get rid of that one tree that we think is dead…? ugh. we're going to get rid of the raised beds, and put some on the other side that will grow better.
we want a desert-y palm springs-y vibe, with lounge furniture and a ping pong table. we've never had a backyard so we basically want to be able to have a cool backyard. and we want to throw ourselves a birthday/housewarming party in july (we share a birthday week) in our backyard. think we can pull that off?
MID CENTURY BACKYARD PHOTO VIA