house details / a small way to make a big impact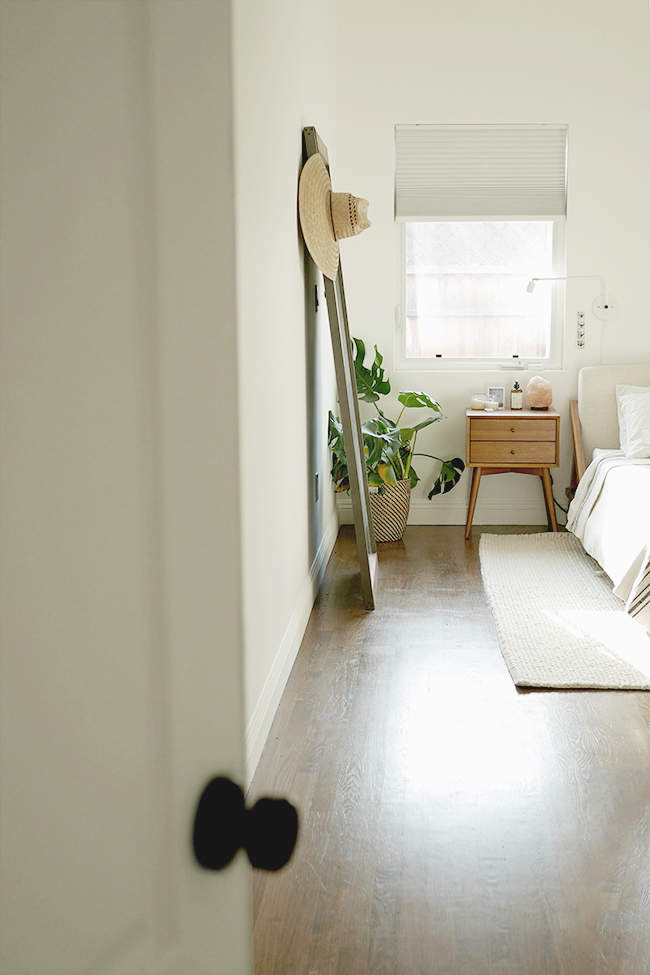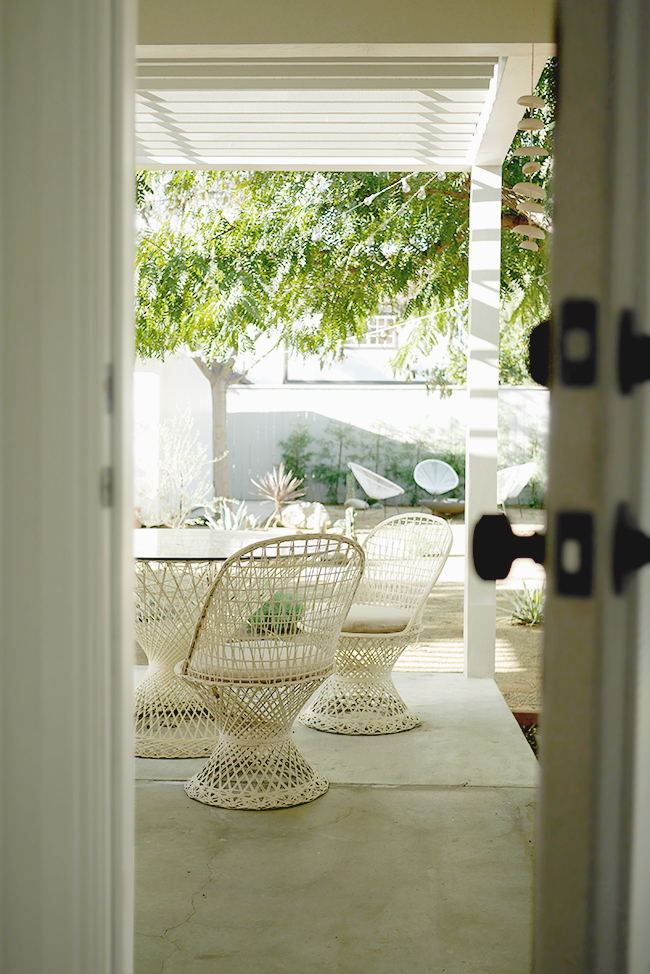 when we moved into our house, we slowly noticed little things here and there that we wanted to change. you notice those things when you first tour the house you buy, of course, but they're a lot more prominent once you move your stuff in. 
one of the things i noticed, but totally overlooked at the time, was how much i disliked the doors, doorknobs and trim throughout the house. you remember how we modernized the built in cabinets. (and if i'm being honest i wish the hardwood floors were lighter so they'd be more forgiving when it comes to cat fur.) but it's those little things that other people who come to visit may never notice, but you can drive yourself insane about them. now, i'm not planning on ever changing out the trim, because that's just too big of a job, but i am totally going to make the smaller, doable changes that make a huge impact. because beyond actual renovations, i think it's those little personal touches that make your house feel like it really belongs to you.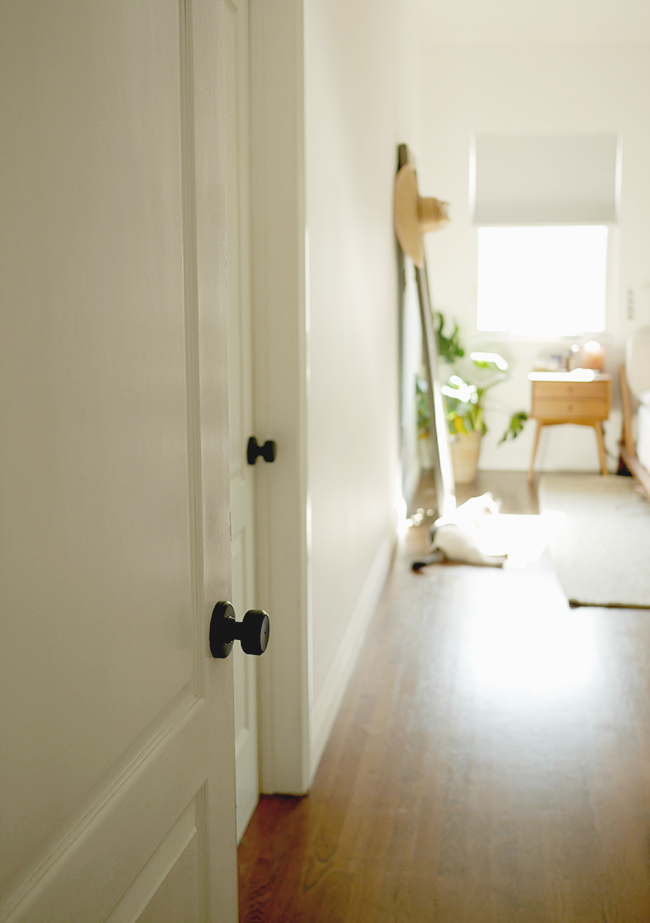 i'd been planning on switching out all the door hardware for a while, so when schlage asked me to switch them all out – i was stoked because i'd already used one of their knobs for our kitchen door and loved it.
it literally took us half an hour to switch out all of our door knobs, which makes it one of the easiest ways to update your house for the holidays. for the time and money spent, it's crazy what a huge impact it makes. beyond the huge visual difference, fresh new doorknobs feel like buttah. like seriously, if you have crappy old doorknobs like we did, you will not know what this feels like. it'll feel goooood. we've also been locking our bathroom door by opening the vanity drawers to block it from opening for the past year or using a necktie on the knob, so it's very nice to finally have some real security and privacy (no idea why the previous owners thought the bathroom didn't need a lock… i guess they were very open people).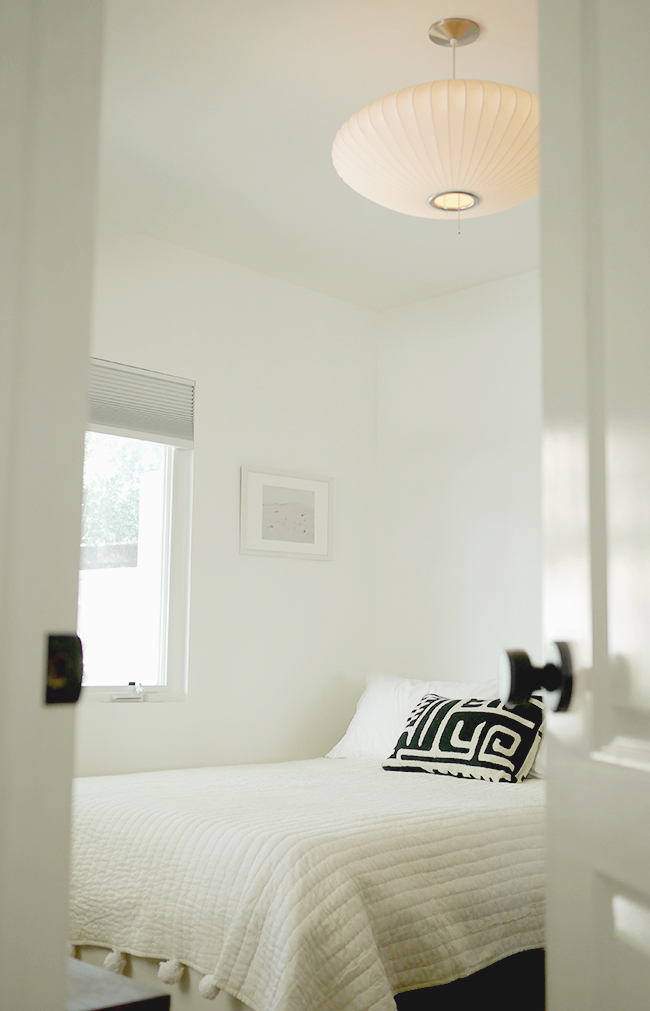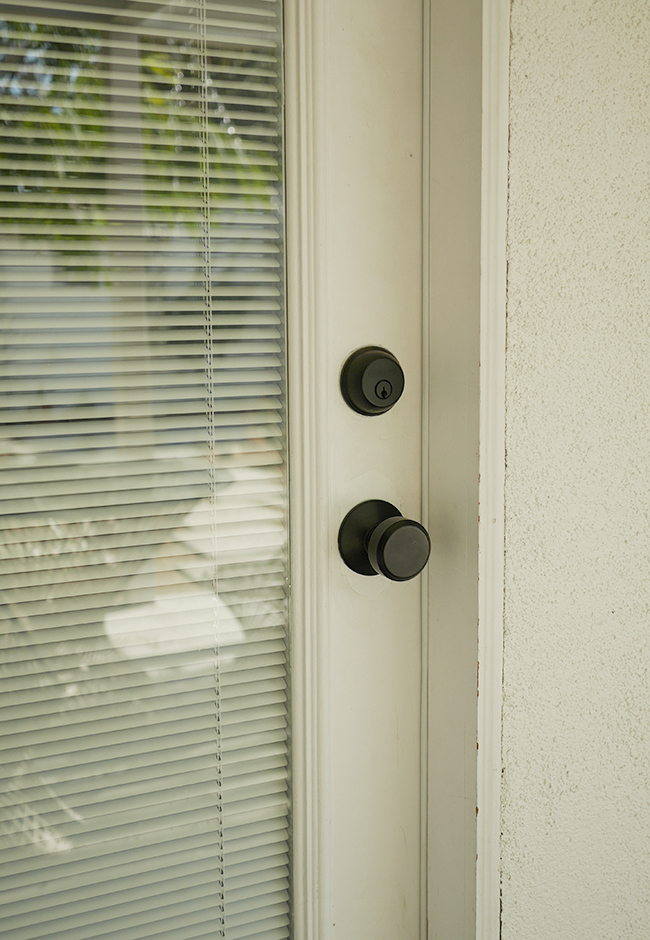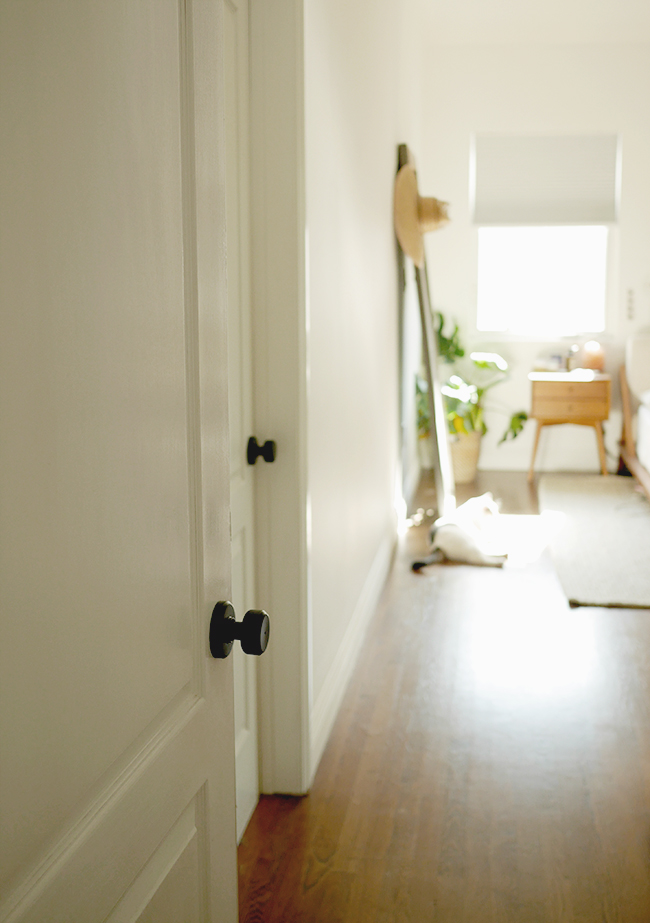 i can't believe how much better the doors look now, but i'm still planning on switching out for a more modern door in the future. one step at a time, but our house is slowly becoming our dream house. if you're hosting for the holidays and looking for a quick and inexpensive way to update, i seriously recommend this strategy. swapping out some throw pillows, guest towels, and doorknobs will make your home feel brand new.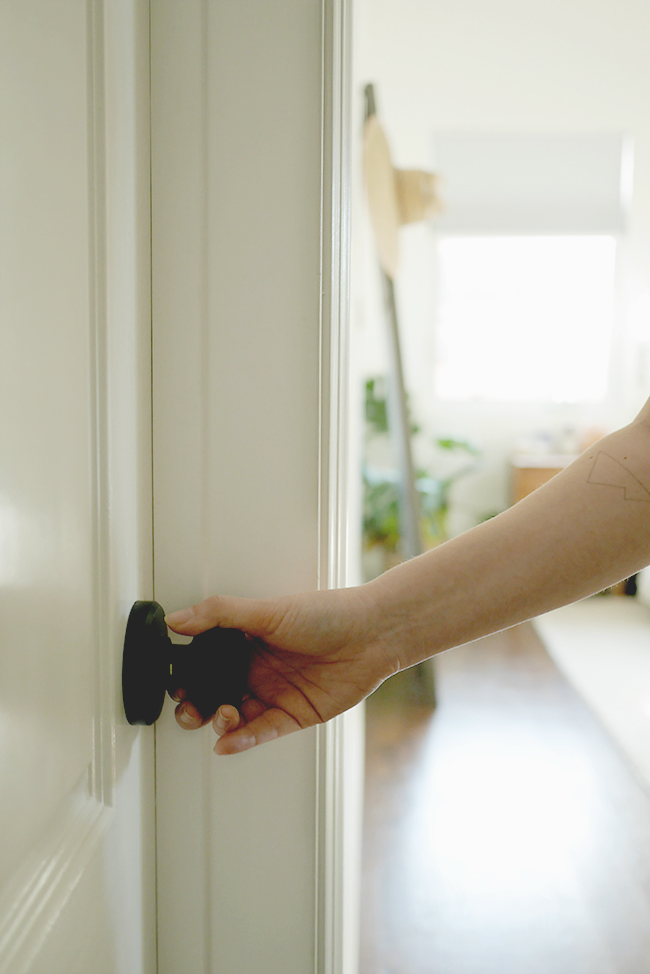 i used these matte black bowery privacy doorknobs, which i love so much. they're modern without feeling in your face contemporary like a lever might feel.
schlage products are available online at amazon.com and build.com, as well as in retail locations including home Depot and lowe's. to learn more about schlage and view all their unique decorative door hardware, visit schlage.com.
this post was in partnership with schlage
all opinions are 100% my own