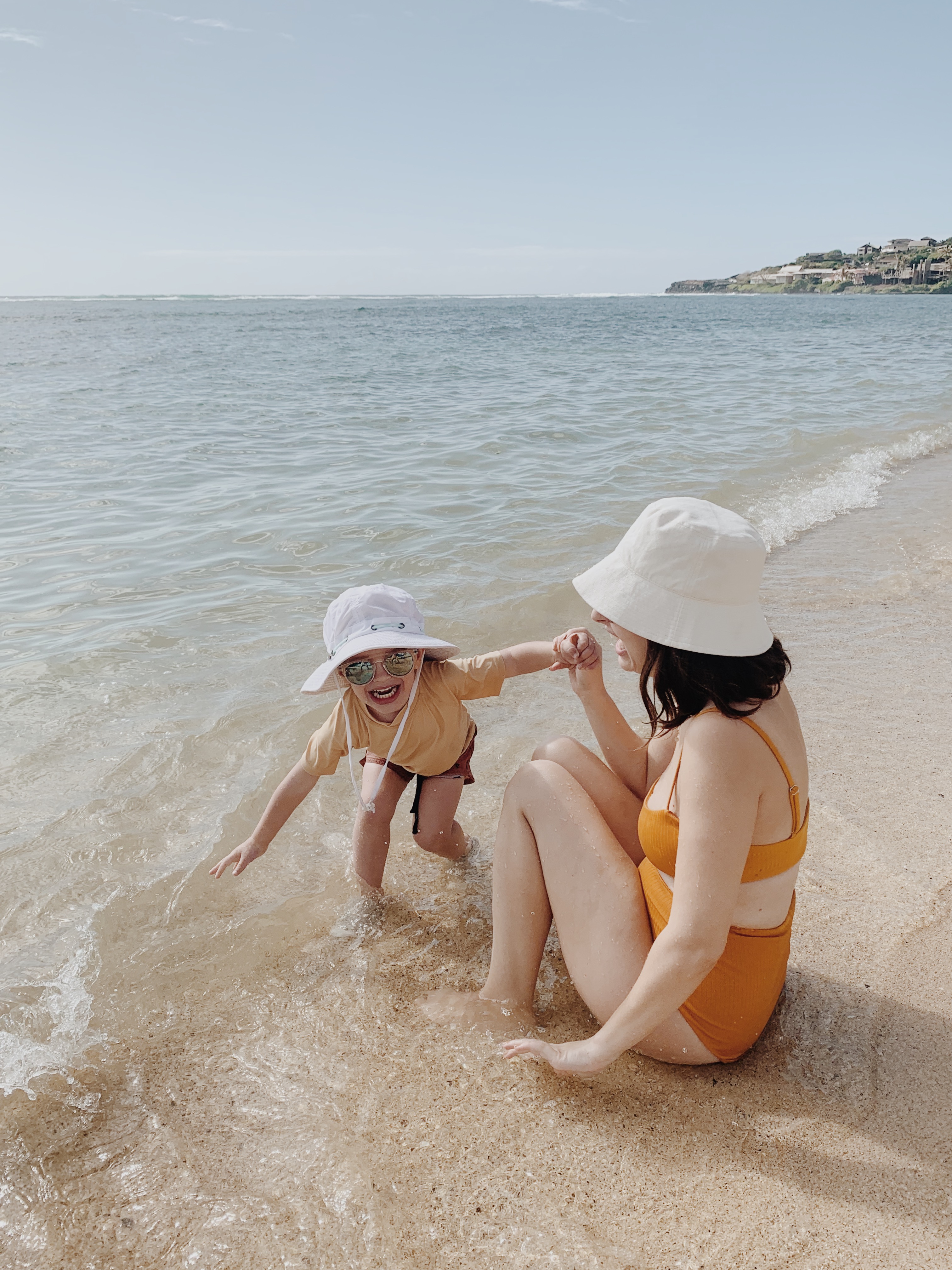 i was asked for a travel guide even though we didn't venture out TOO much on our trip to oahu and we ate a lot of meals at home, but i got so many helpful tips that no matter what you should have access to them!
this was my first time on this island, it was so crazy! honolulu definitely feels like LA meets vegas meets hawaii — so unlike the island vibe of the other islands i've been to. but i really liked it a lot. walking around waikiki at night was so peak.
we stayed in the kahala area and i'm sorry i don't have a link for the house but it was rented by my in-laws.
eat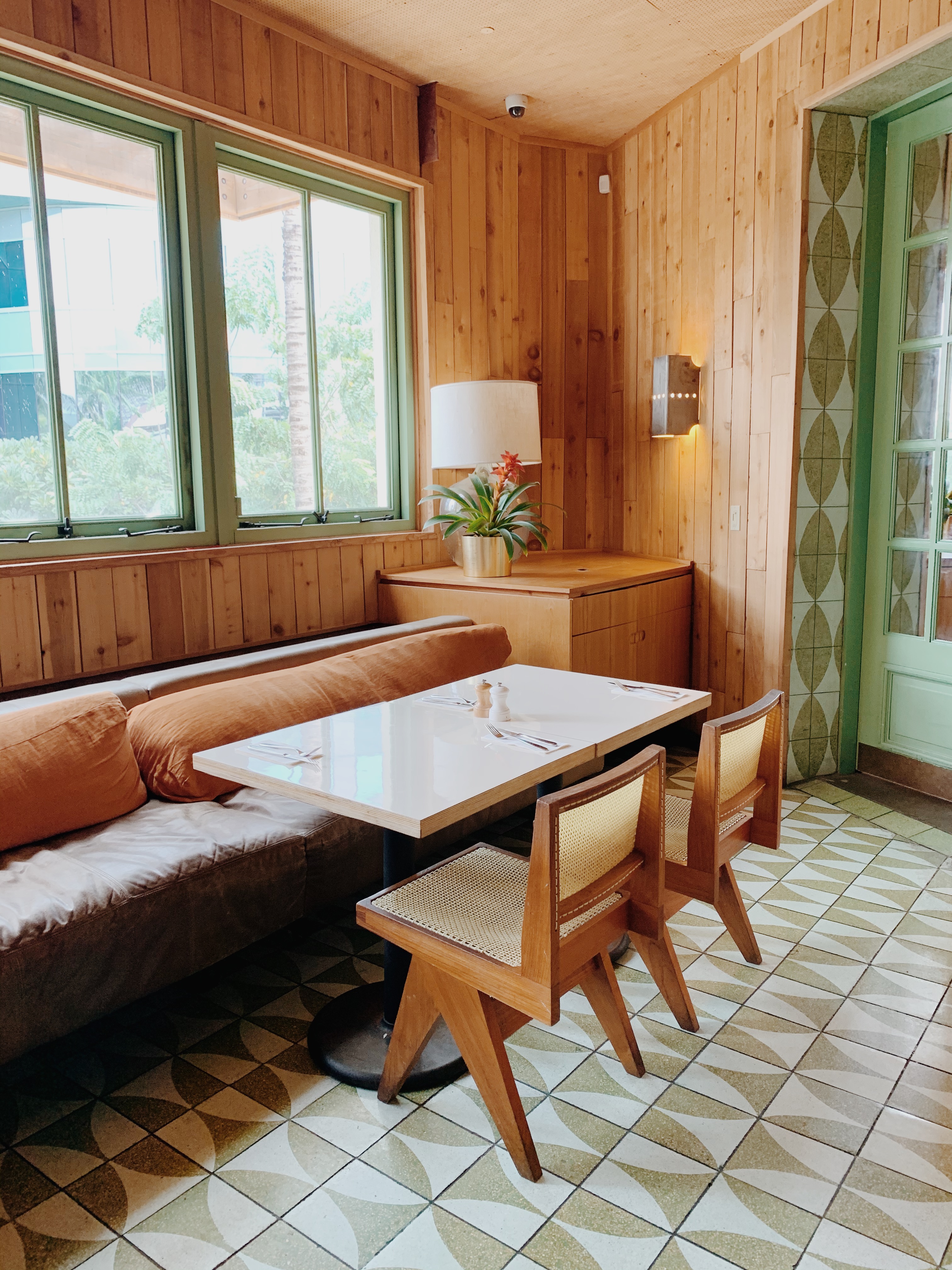 bills
at first i thought this place was too pretty to be delicious but it was also delicious!! we had ricotta pancakes and this incredible corn fritter dish. and its just sooo pretty!!!!! they acted a little hoity at first, i would recommend making a res!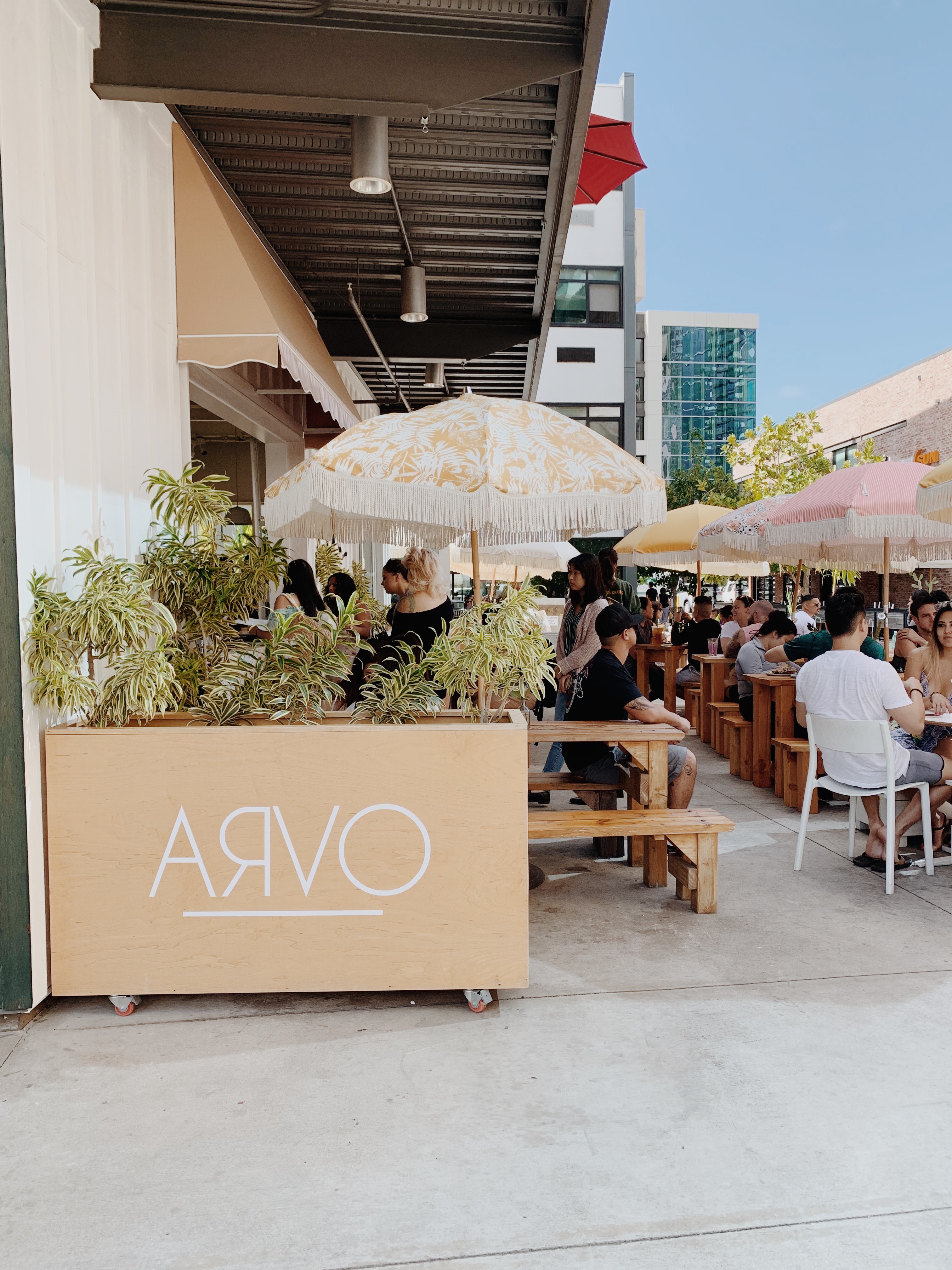 arvo
arvo is a cute little VERY trendy coffee shop/cafe that serves some toasts too. it was very cute but way too trendy and we had arlo so we skipped it because all the tables were taken. apparently it's already real famous on IG lol.

haleiwa joe's
we had a date night here, they have two locations but the haiku gardens was the one we went to. the view is unbelievable. we were worried because they didn't take reservations so we got there super early to make sure to get a table and the place was empty at opening haha. the food was fine but we didn't eat too much because we were there at 5pm hahah.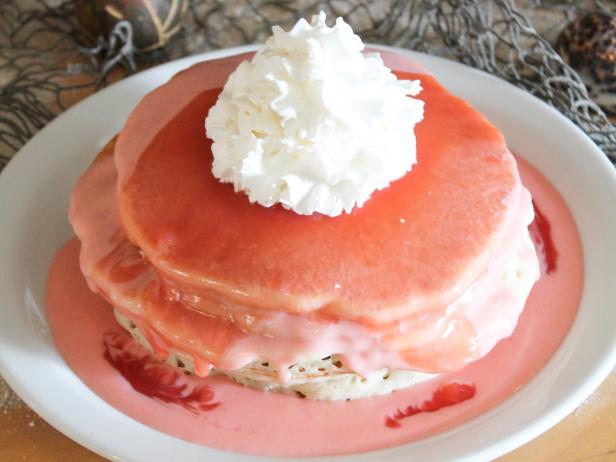 cinnamons restaurant
i really wanted to go here!!! we stopped to get takeout before the beach, but had both forgotten our wallets lol. someone suggested highly and said the guava chiffon pancakes and crab cakes! next time for sure.
leonards
i also didn't eat here either but i heard the malasadas were delish from this truck.
mitch's sushi
we went here for dinner one night, it's the epitome of a hole in the wall– but the sushi was really amazing.
fresh catch seafood
we had poke here for lunch and we are wussies when it comes to spicy, so fyi everything besides the ahi shoyu is spicy af!!
kalapawai cafe
we stopped here to get some sandwiches and banana bread before lanakai beach and they were great– and the staff was so friendly. a really cute place!
Giovanni's Shrimp Truck
we actually never ended up eating garlic shrimp off any truck whatsoever, but that seems like it's the thing in oahu! a lot of people recommended this one as the best but it was way too far from us!
do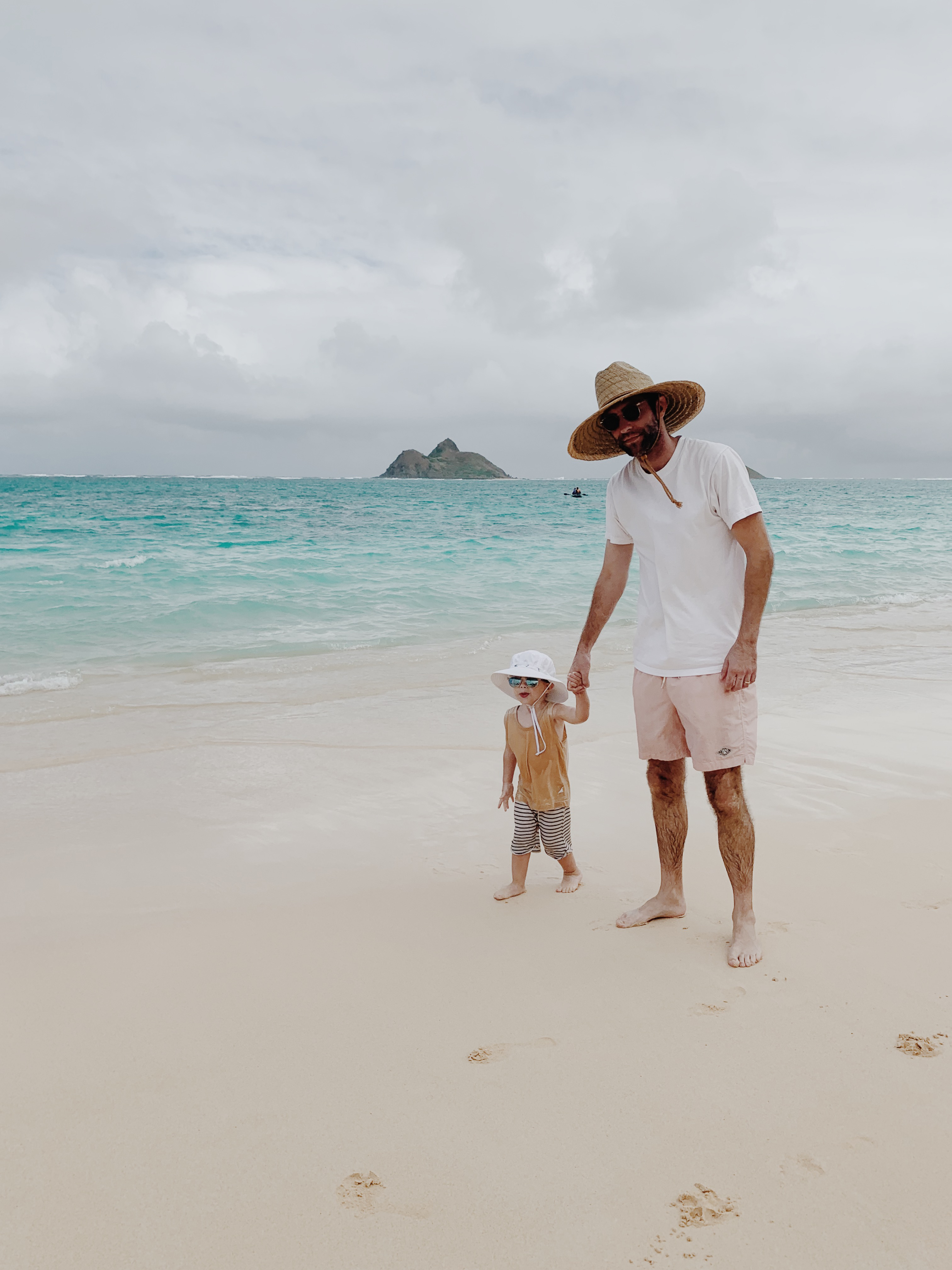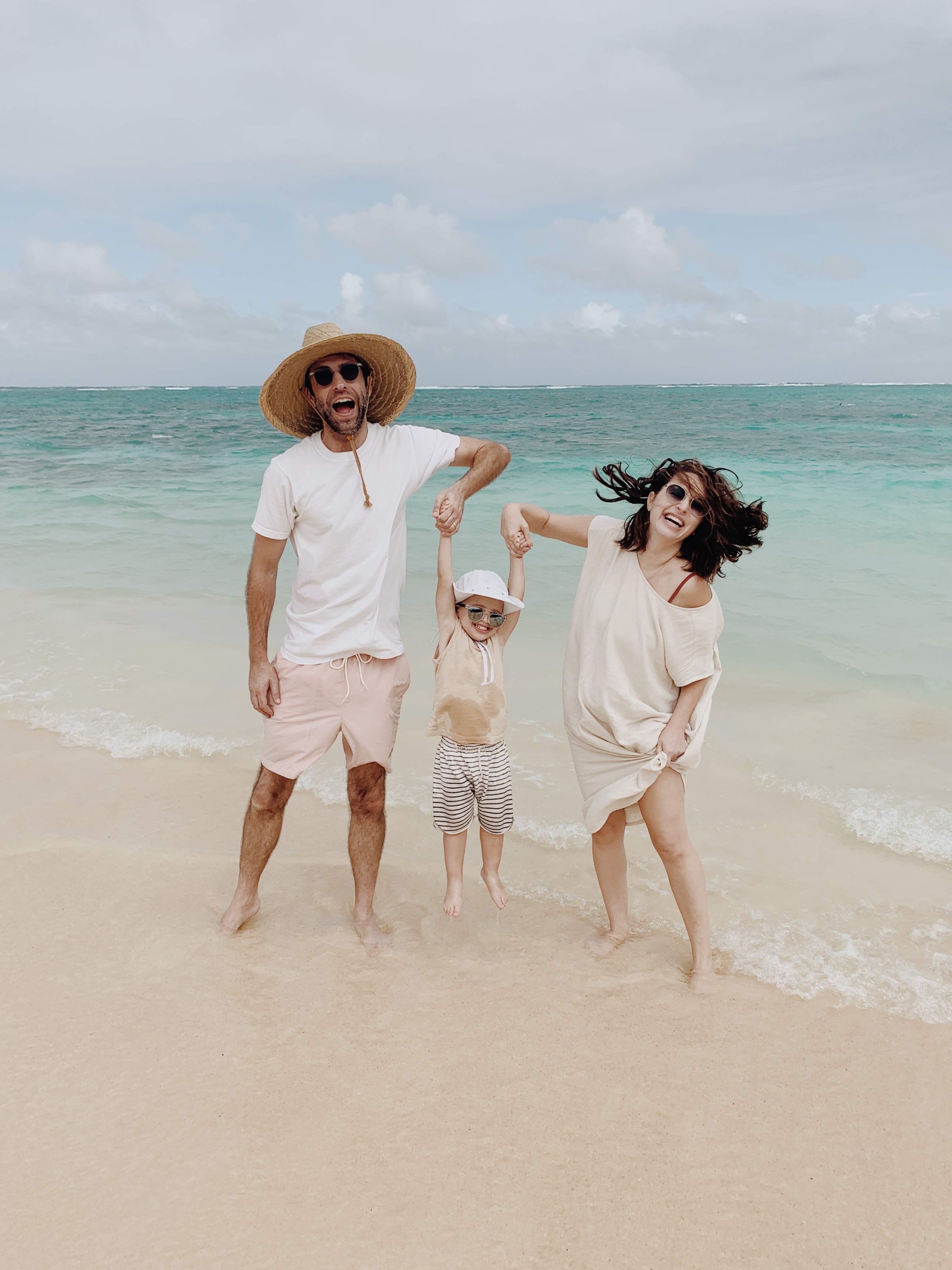 lanikai beach
the most incredible beach!! it was a 35 min drive from our rental house, had we been closer i would have wanted to go like every day. the water is turquoise like the caribbean and the sand was so soft and fine!! loved it here.
north shore
we only went up one day to the north shore because arlo was not feeling long car rides at all– but i would have loved to spend more time up here. a lot people recommended a shack called sunrise shack and there was a super cute kids shop called tiny manini arlo loved!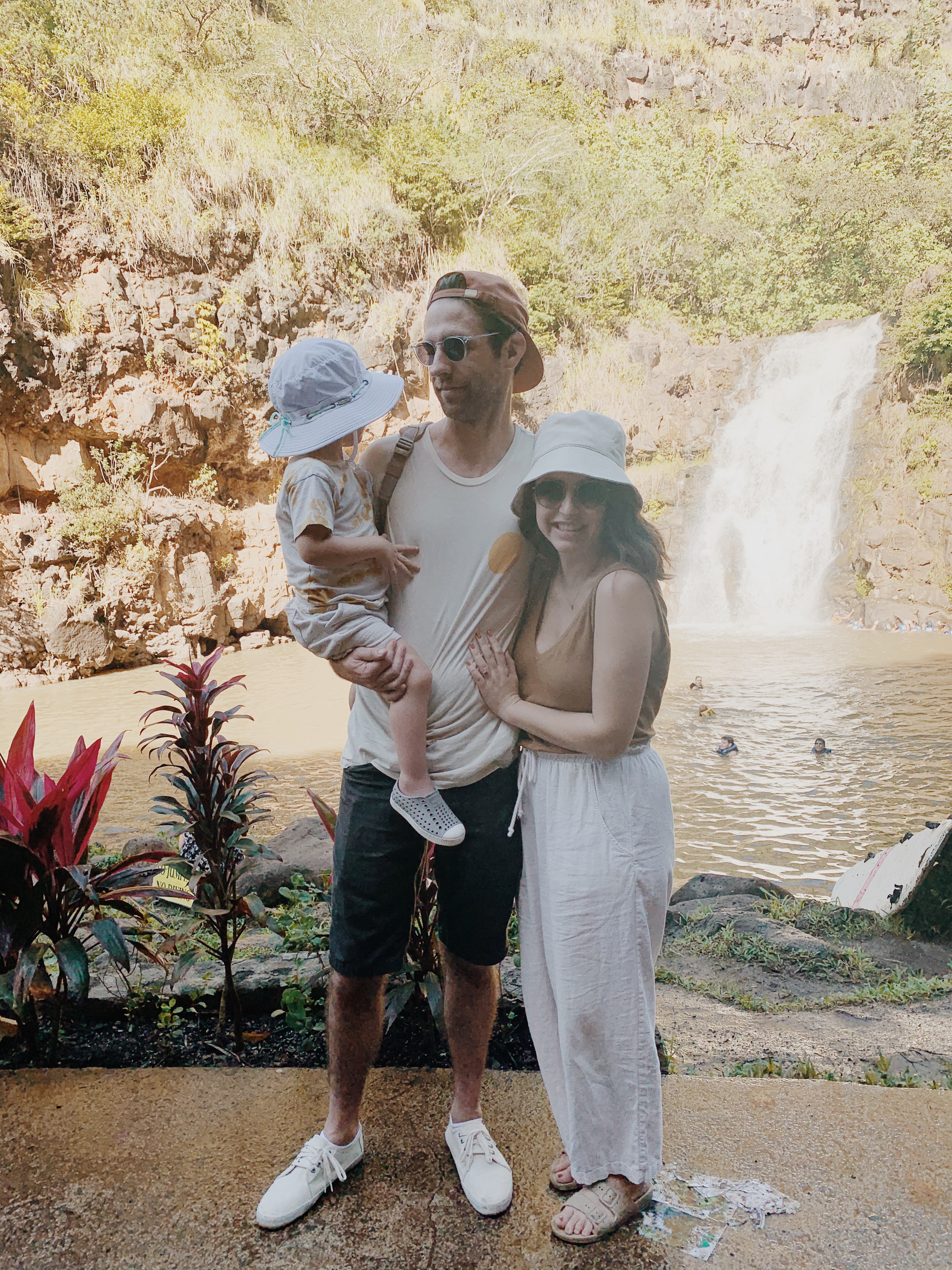 waimea falls park
what we did when we drove up to north shore– we had a good time here for a family day, we rented a wagon for $10 to carry arlo up the whole hike and you can go swimming at the waterfall. arlo enjoyed seeing the waterfall but enjoyed the blue shaved ice way more. we clearly did not get a good photo that day haha.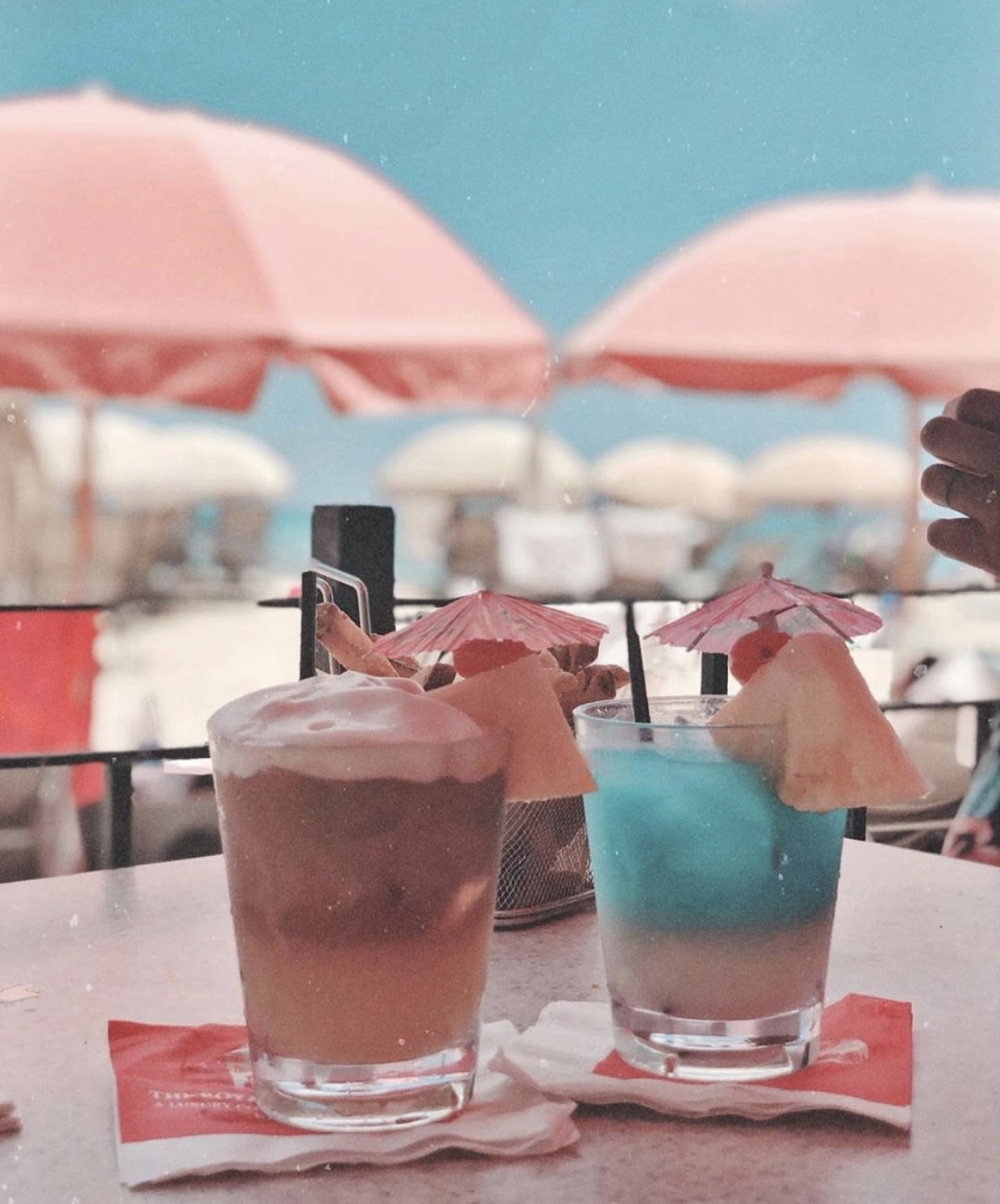 royal hawaiian
another place we didn't get to go to– i was really looking forward to coming here for a mai tai even though i don't even really like mai tais! it's just so epitome of honolulu. (photo by @jens_lo)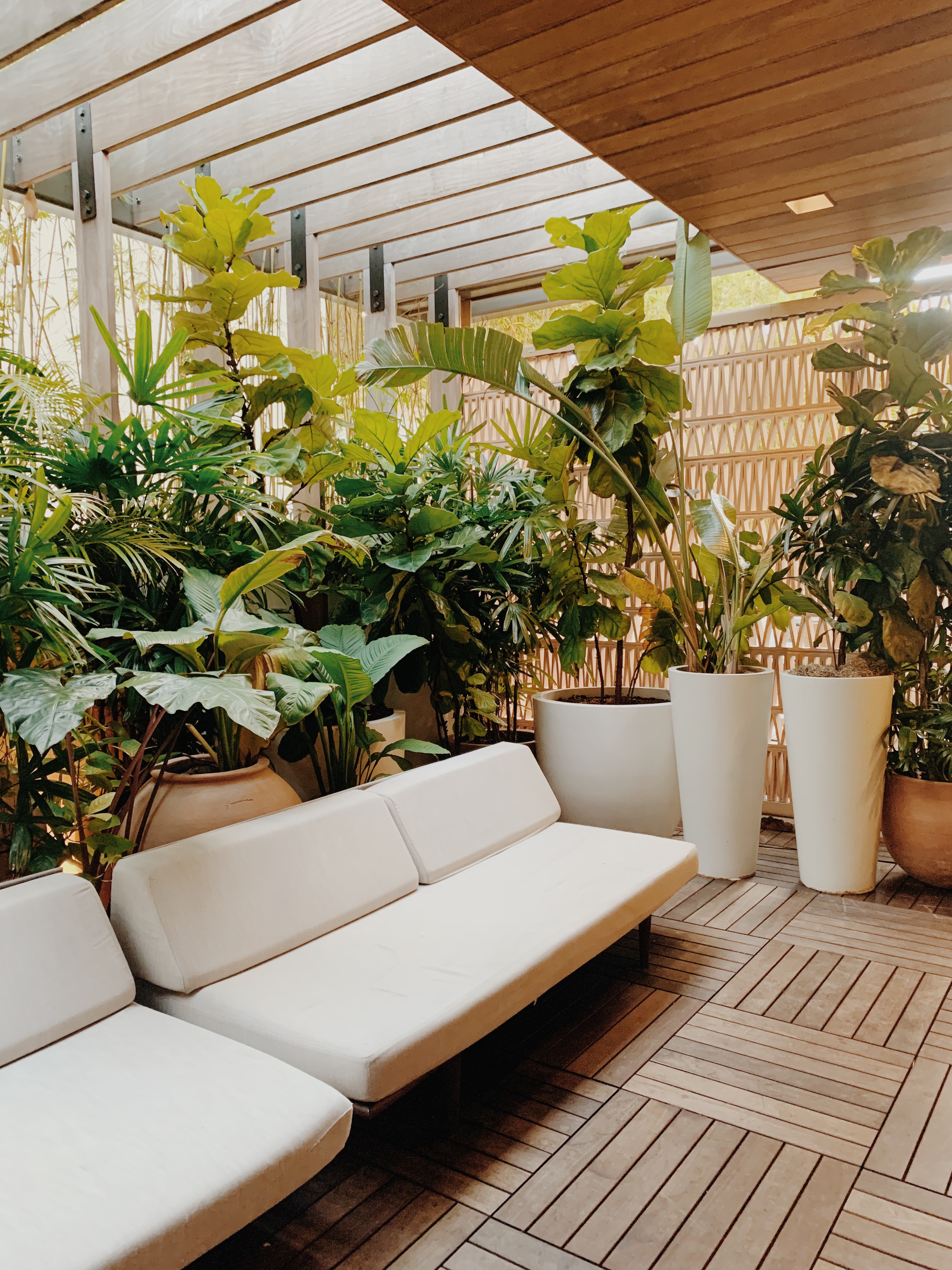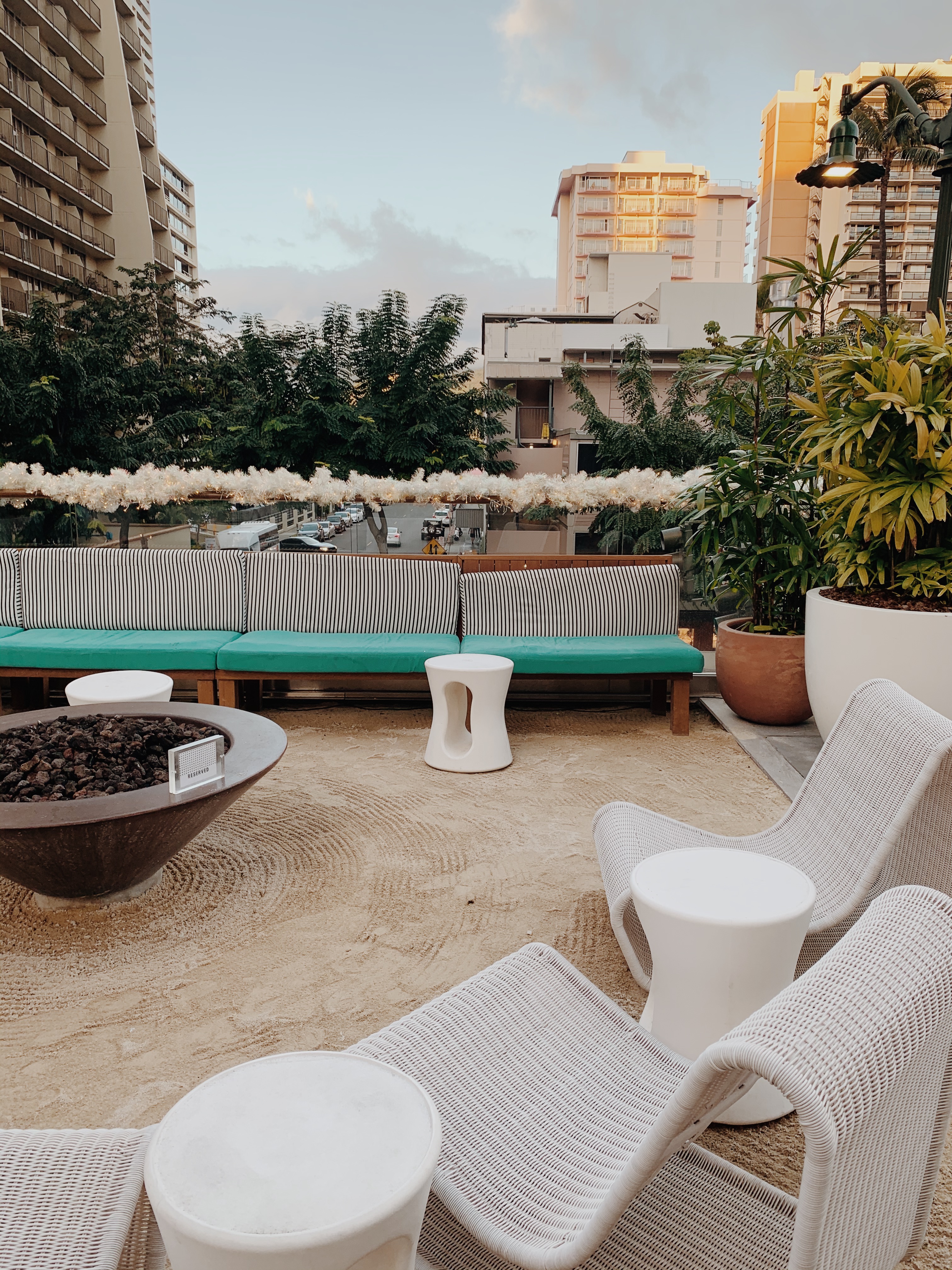 the laylow hotel
we came here for dessert and drinks on the rooftop after our dinner date– the chocolate bread pudding was so good and the hotel is gorgeous. totally where i'd want to stay if we had picked a hotel. the hotel gift shop was also very cute and the pool looked good! (the surfjack is another hotel that looked cute but it seemed much smaller than the laylow)
hanuma bay
we didn't make it, but this was another beach i wanted to go to!
shop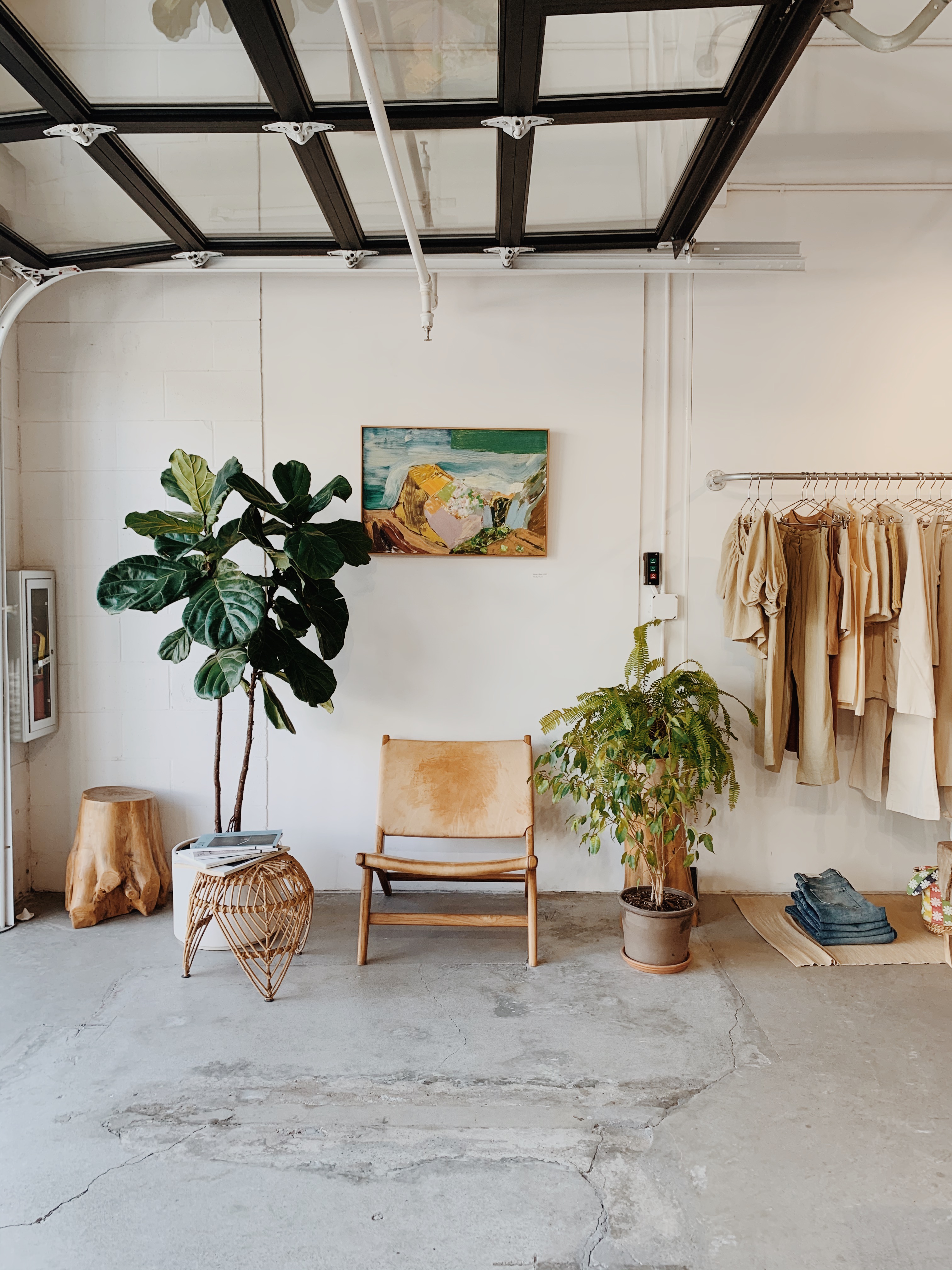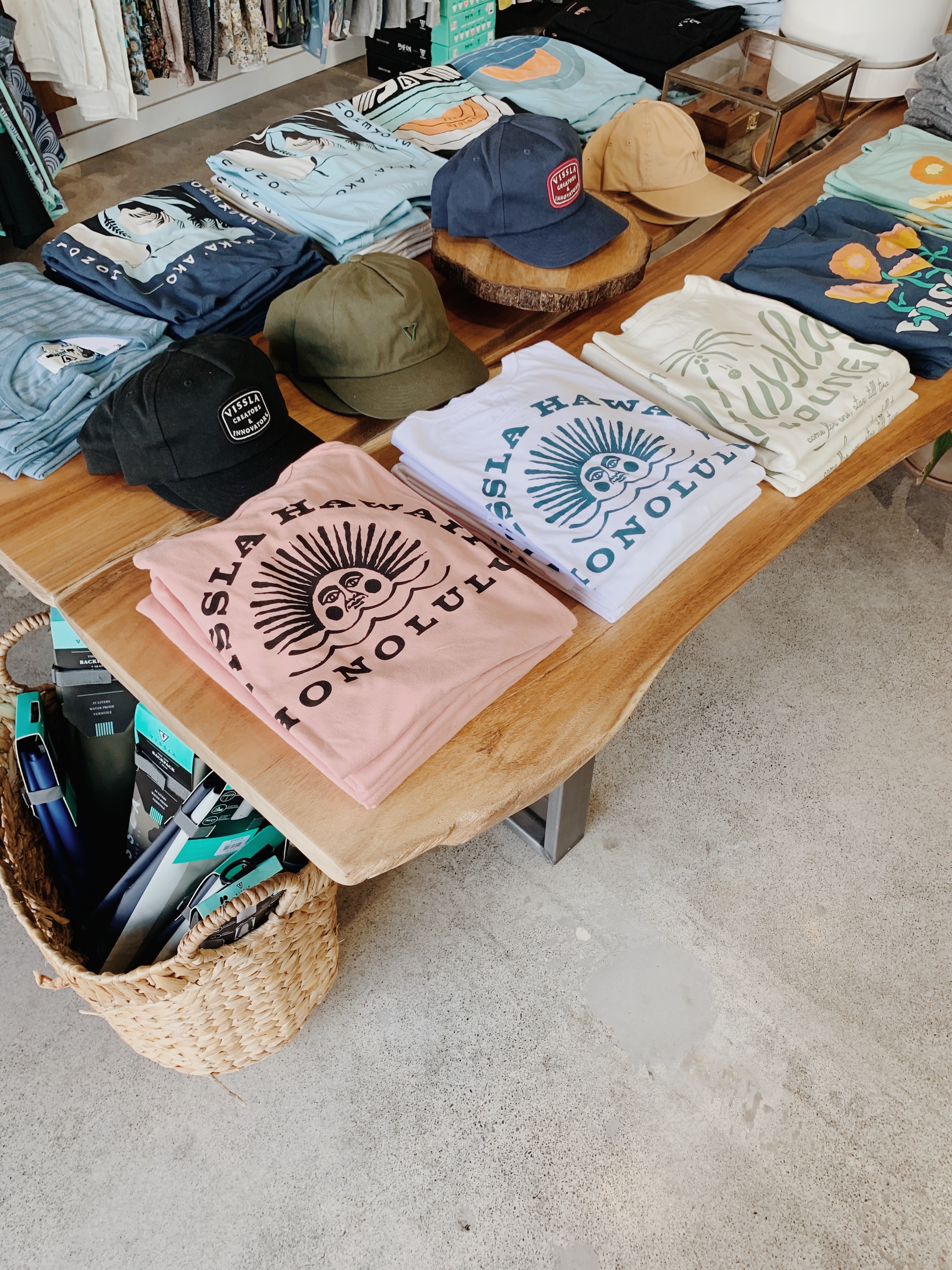 salt at our kakaako : paiko, here., milo, arvo
salt market is a super cute little boutique mall full of cute shops. pretty much liked everything here! definitely worth a visit!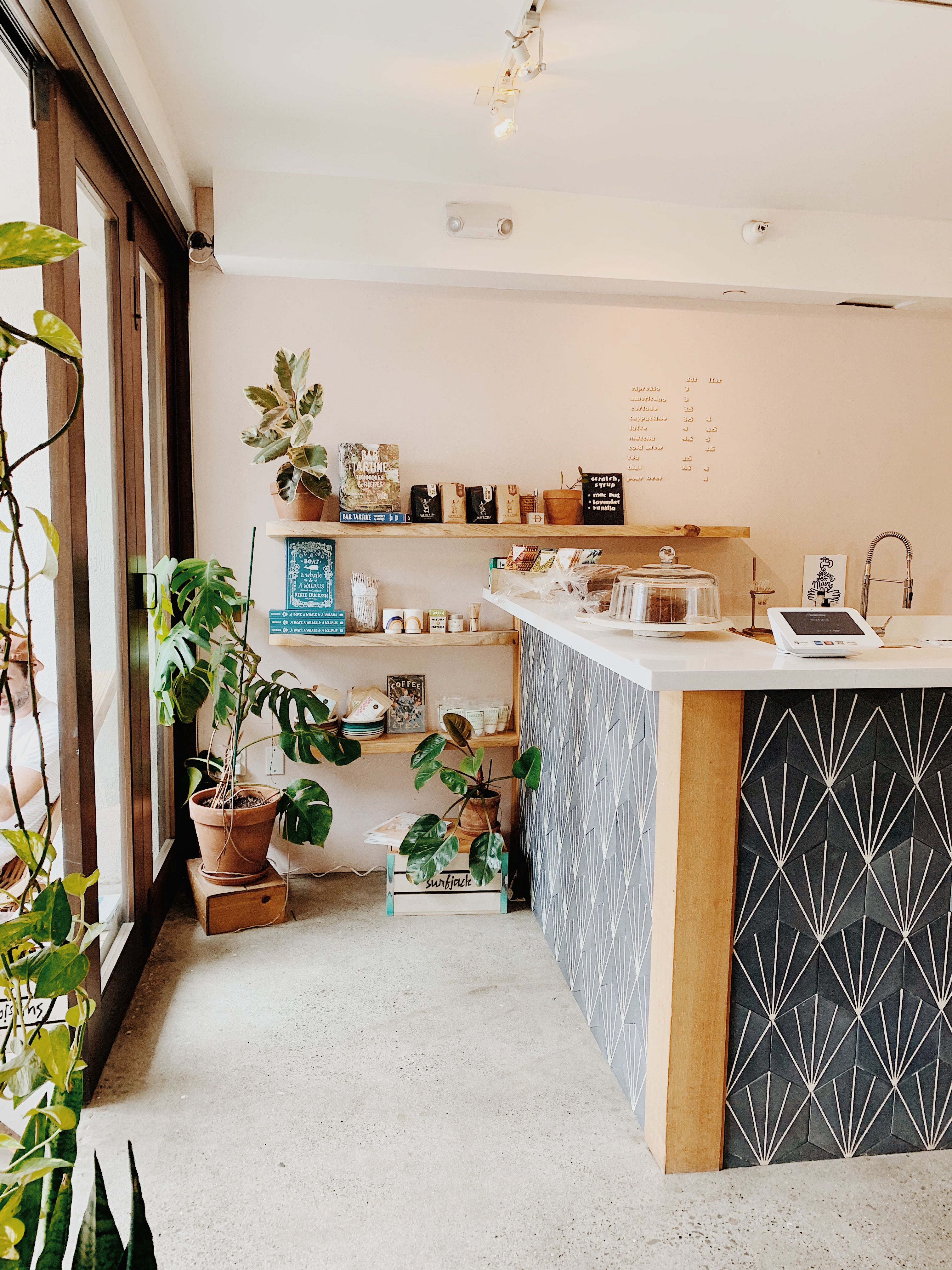 olive & oliver waikiki
this was the boutique and coffee shop at the surfjack hotel. some really cute items here!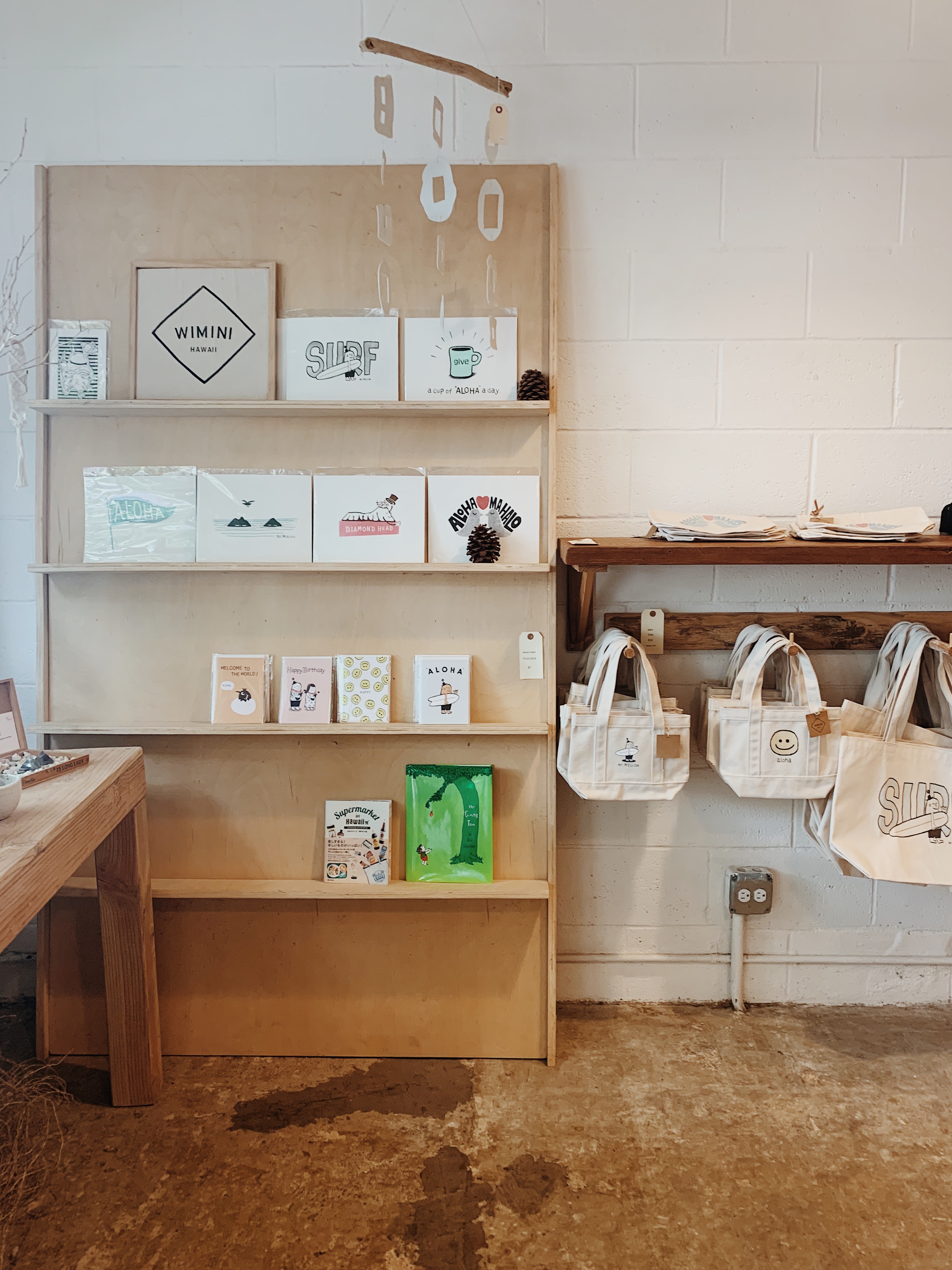 wimini hawaii
i was so excited to check this shop out because i'm a fan of their designs, but was very sad to find out they only size up to 2t. not sure why they only make baby clothes and decided not to do kids! but they have really cute designs if you are dressing your baby!
88 tees
i didn't watch more than an episode of terrace house but if you have then you know about 88 tees i guess! pretty fun t-shirt shop, i got arlo a really cute shirt that feels very vintage.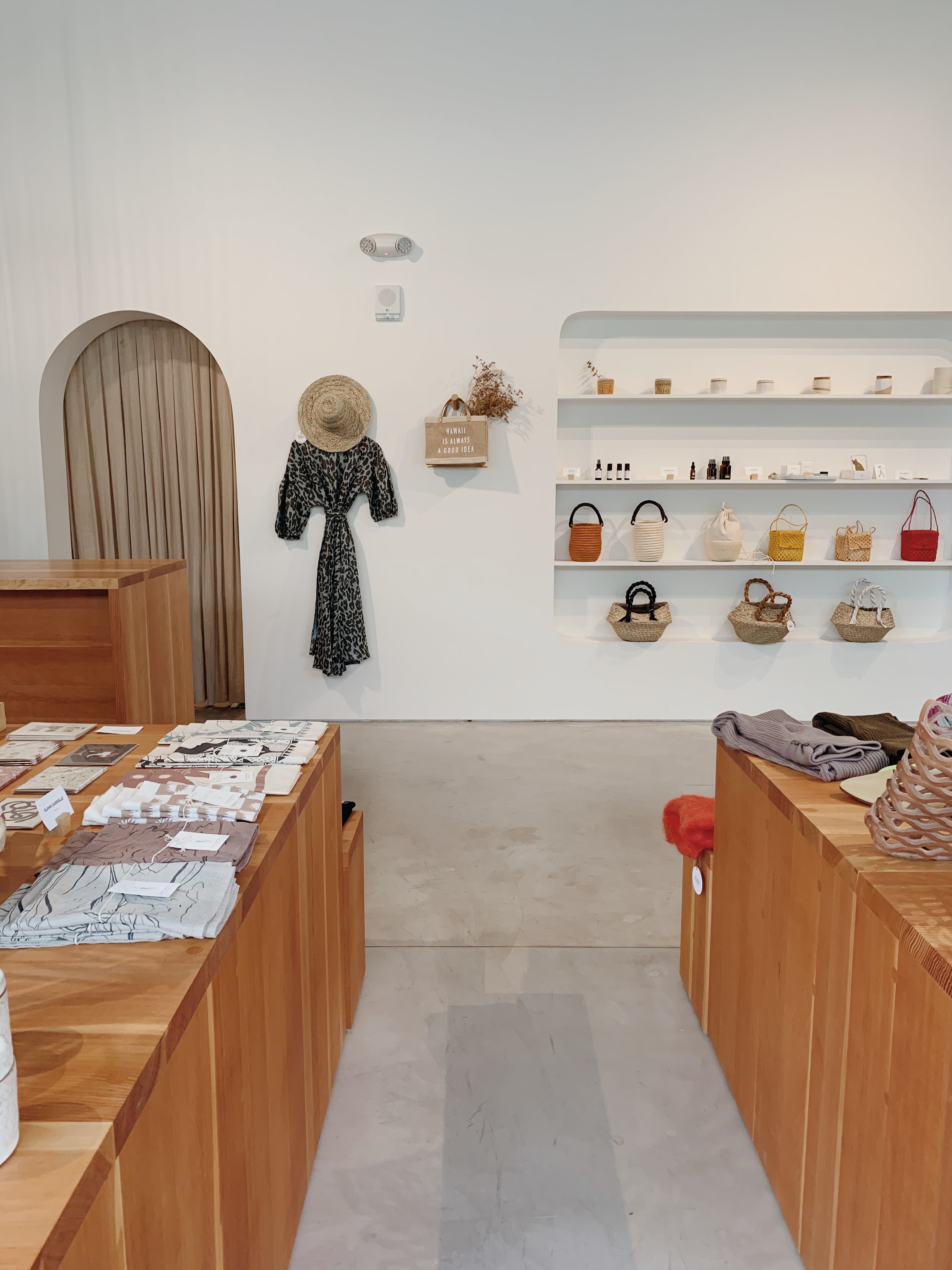 at dawn o'ahu
this store was so beautiful! arlo had a shirt from here already so i was excited to get him a bigger size but they were out of stock– but i loved this shop! and the area had some other cute shops too.
abc stores
it would feel weird not to mention the abc stores because of my deep affinity for them. yes they're just tourist shops but i could spend an hour and A LOT OF money here! i love buying souvenirs and food items here on every hawaii trip– i always grab things i can't get at home like lilikoi jam, coconut syrup, usually some sort of pineapple candy or macadamia nut something or other. they also have super cute hawaii car toys we love for arlo!