it's been way too long since i've rounded up my favorite things on netflix at the moment – truthfully because i signed up for hulu and started watching way more TV shows than i used to. but i ran out of shows, and i came back to netflix. here are five things to watch.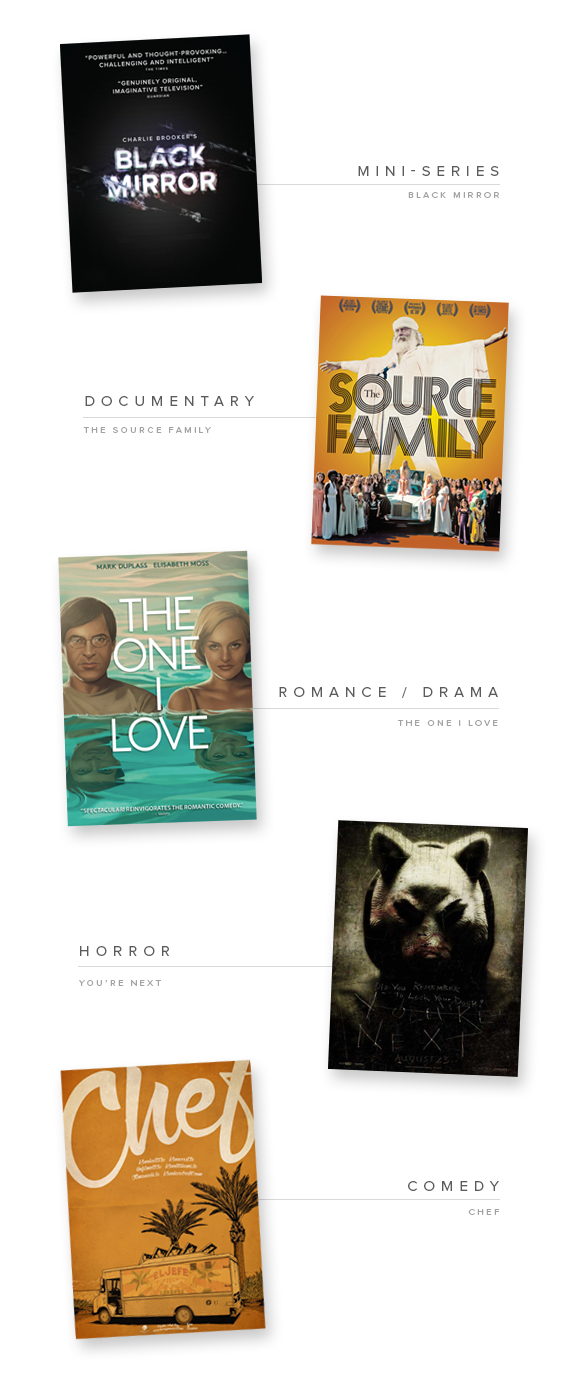 black mirror is a british mini series that you must have heard of by now. it's super dark and focuses on the bad that comes from technology. some episodes are better than others, but i recommend watching all of it (plus the recent episode with jon hamm that aired which isn't on netflix, you can find a way to watch i'm sure.)
the source family was so fascinating to me. it's about a peaceful cult in 70s los angeles and i was totally compelled.
the one i love is a dark romance that i don't want to say much about — but while i usually don't like duplass brothers movies, i enjoyed this one. fyi : it's weird.
you're next is one of my favorite horror movies ever. and that says a lot because i've seen a lot. this shit is scaaaaary.
chef is a movie i'm sure you've already seen because everyone loves it. but i wanted to include it because i love it so much. any movie that combines feel good with delicious food is for me.
the unbreakable kimmie schmidt my mom said she couldn't relate – because i think maybe it's about and for late 20s girls. it's really funny and you can power through in a weekend.