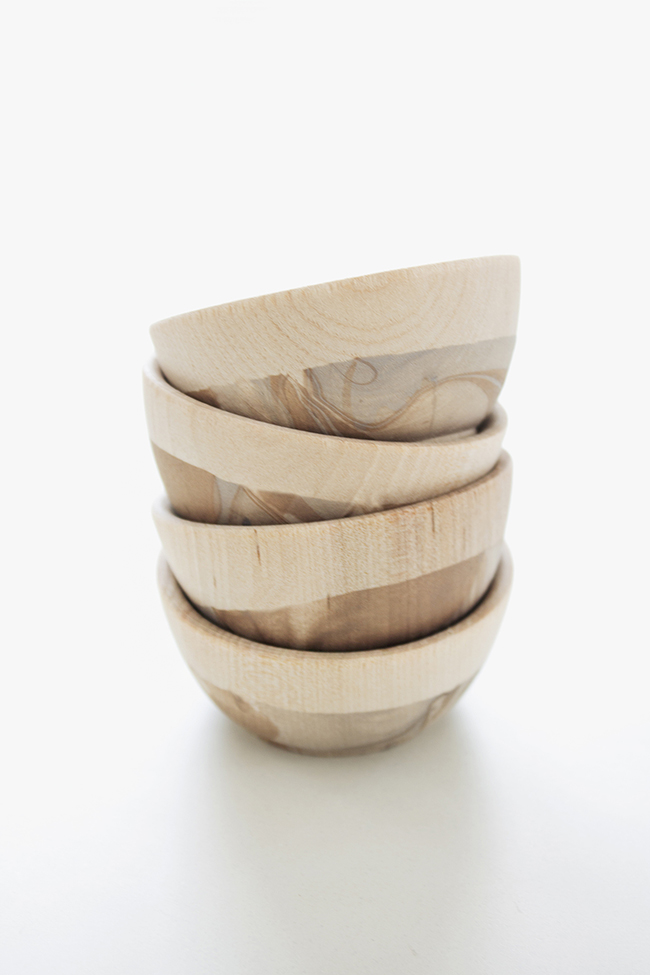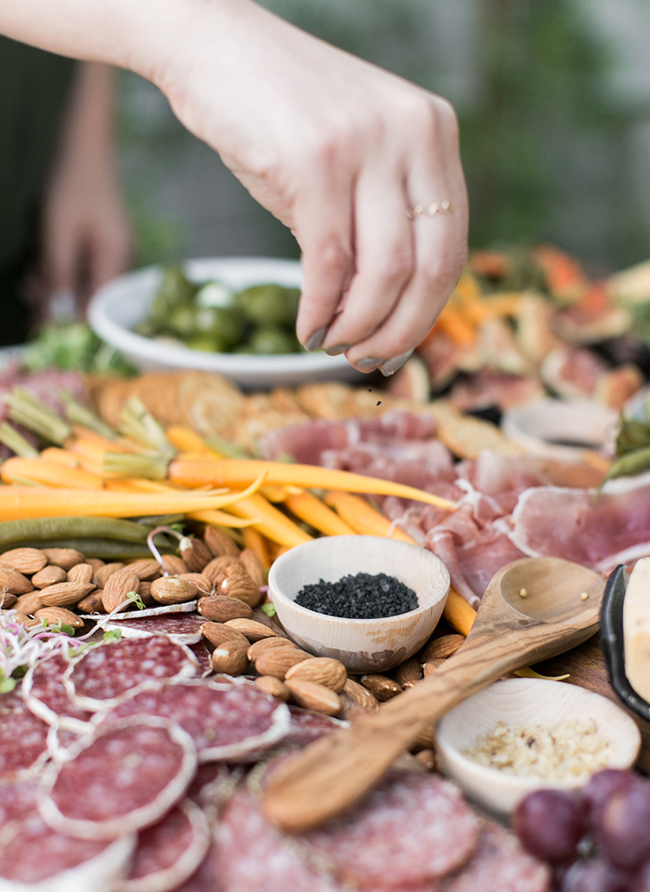 ok ok are you sick of the charcuterie posts yet? good me neither. 
the last thing i wanted to share with you was these marbled pinch bowls i made for the different salts on the table. these were so cute and simple to make, they'd be a perfect project for holiday tables too.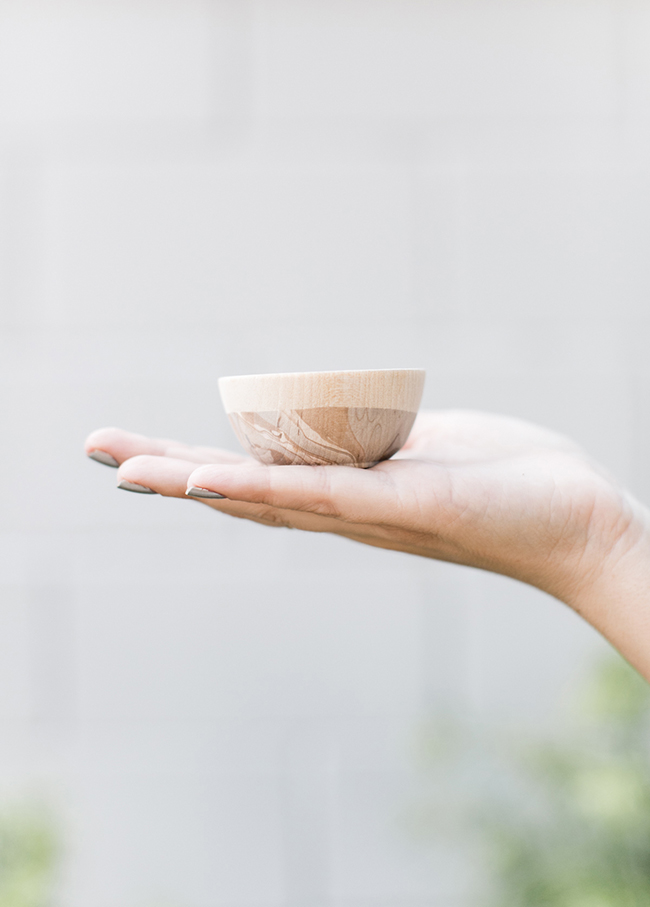 i marbled them with nail polish in two different neutrals, but they'd also look cute with some color. you can get the how-to here!