holiday gift guide / for the hostess
it's very sad, but although i love to entertain – i never do it. because a LOT of people we know are allergic to cats. i made todays gift guide with big dreams of my own – someday i'll be a hostess again.
and this will be probably be my last gift guide for the holidays as you guys only have a few days left for guaranteed shipping! hurry!!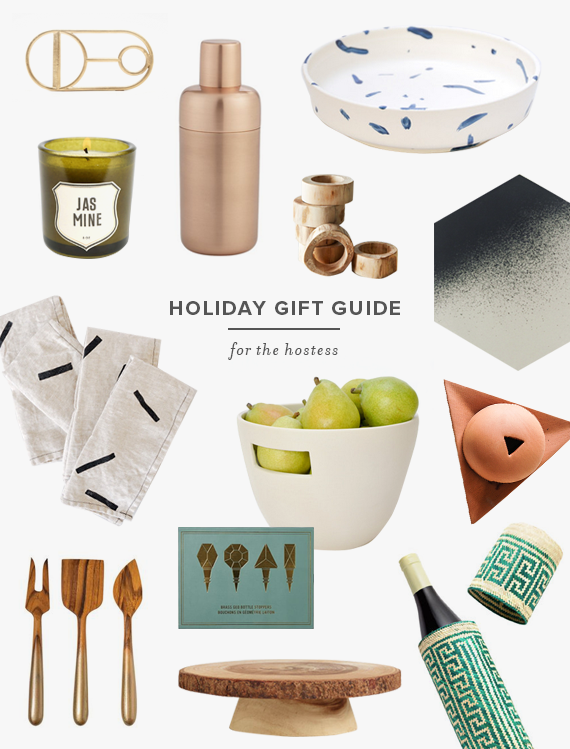 01. the most beautiful bottle openers of all time by fort standard
02. a scented candle is the perfect no fuss gift
03. a copper cocktail shaker will enhance everyones bar
04. everyone loves beautiful handmade bowls. everyone
05. wood napkin rings to add an organic feel to the table
06. a gorgeous handmade hexagonal trivet for making her counter that much cooler
07. also – everyone loves beautiful linen napkins. duh
08. these gold & teak cheese servers scream give me to a lucky hostess
09. and so do a set of beautiful wine stoppers
10. a super modern fruit bowl that i want for my kitchen counter
11. cake stands tend to look reeeally girly, for the non girly girl – here's the perfect alternative
12. a unique and awesome mexican wine cover along with a nice bottle
13. a gorgeous terra cotta dish & dome for burning papers and incense