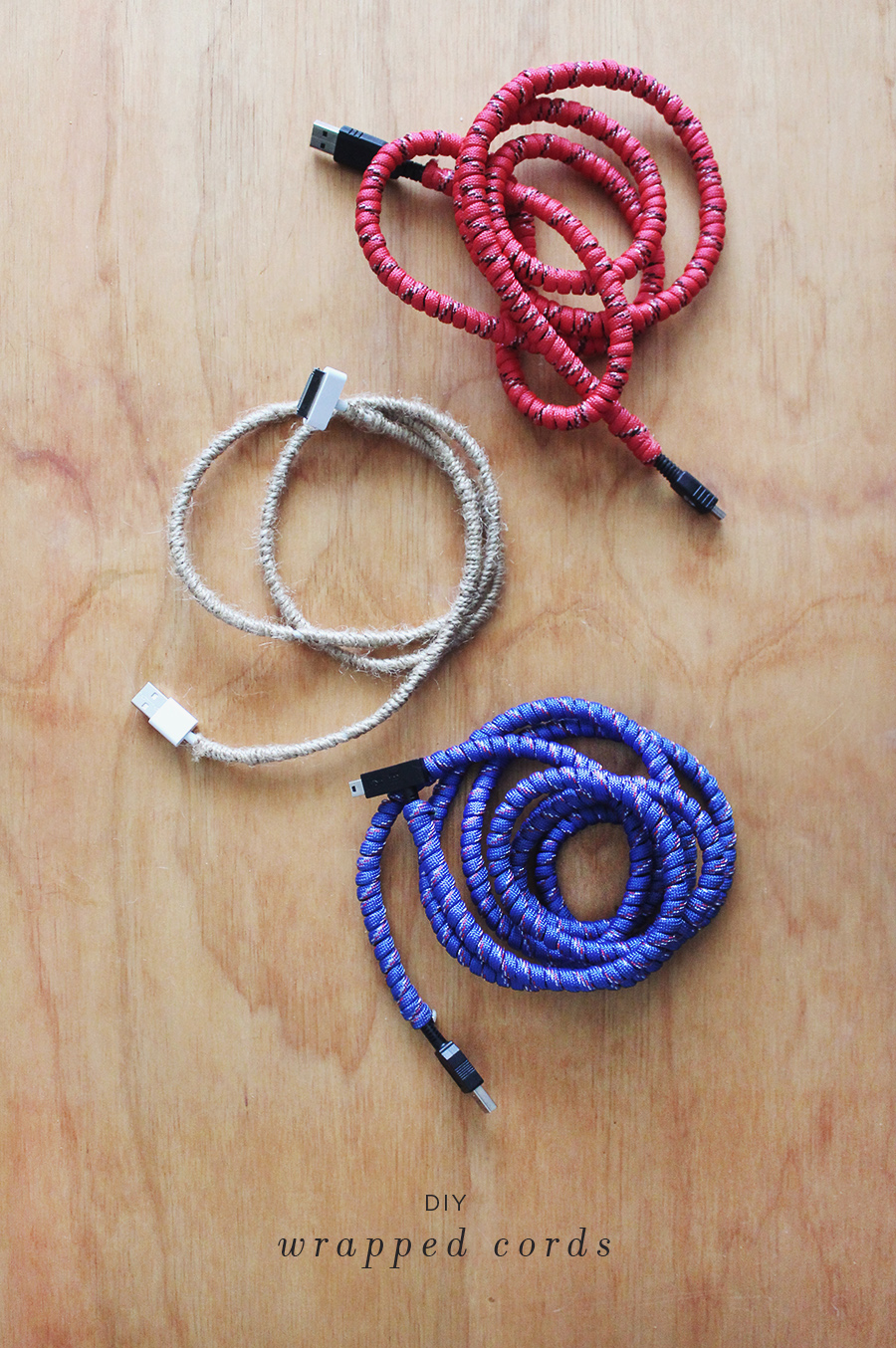 i'm certainly not the first to wrap cords in other stuff (good ones here and here and here), but mostly i've seen DIYs done with extension cords. i personally don't have a big extension cord problem in my house. i have a big white apple cord and camera cord and wacom tablet cord problem. specifically on my desk. so i decided i had WAY too many cords sitting around to not do anything about it.
but THEN – i was walking around aimlessly at home depot and saw that they started carrying the smaller version of the bungee rope i've always loved. i've been wanting to make something with the pretty bungee and now it came in convenient bracelet size. i was ready to go.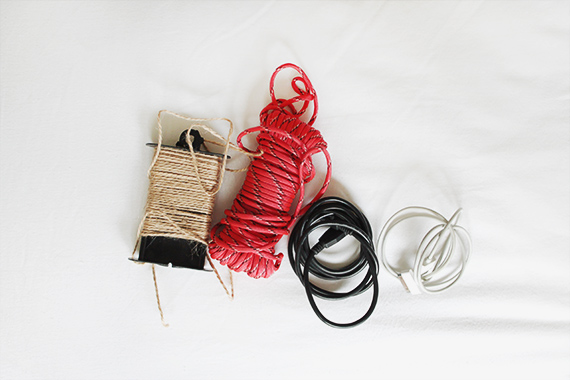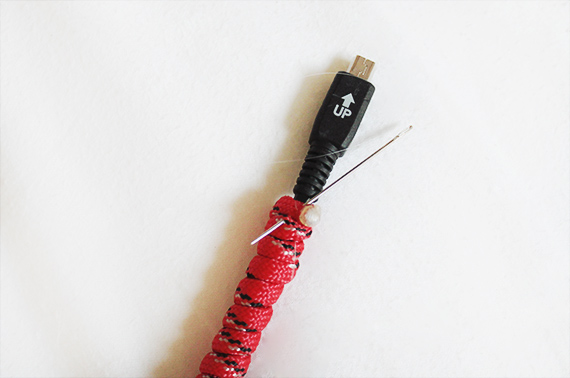 DIY WRAPPED CORDS
+ SUPPLIES
bare cords. duh.
bungee / twine / whatever
a needle
nylon thread
scissors
a lighter (for bungee ends)
lots of patience and good tv to watch
i did this DIY with the intention of it being removable in case i didn't like it or the cats didn't like it even more. so far the cats have been fine. so have i. so instead of using hot glue like i was planning, i used a needle and thread to secure the ends and tied the rest super super tightly. the ends are not the most beautiful thing but who looks at ends!?
+ INSTRUCTIONS
step one . tie a small knot around the first end of your cord.
step two . sew the knot together a ton – if you're using nylon thread, it's practically invisible so don't worry about how it looks. sew until it feels tight.
step three . sit there and wrap. do it really tightly and keep pushing towards the end you sewed.
step four . once you reach the end and have pushed the bungee or twine as far towards the other end as you can, keeping it all tight – tie a knot in the other end, cut and light with your lighter. sew to secure with your needle and thread.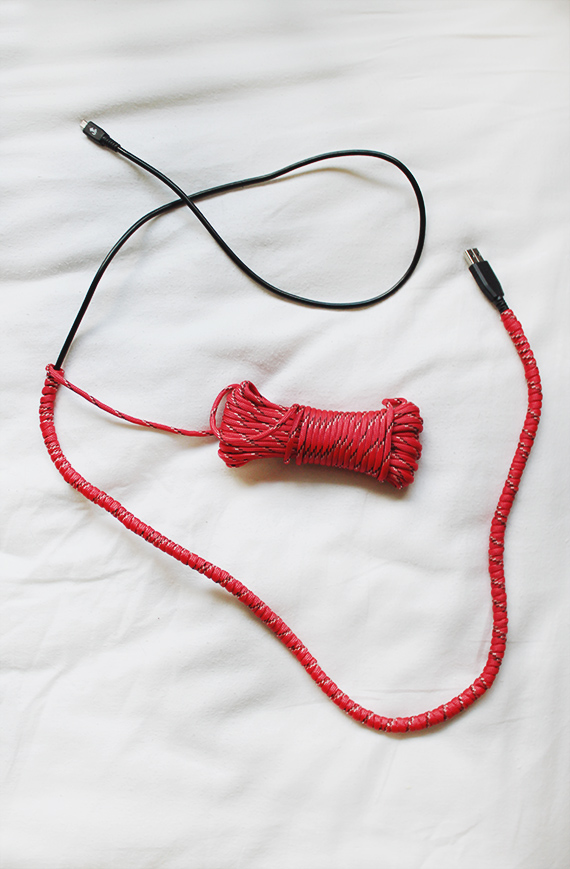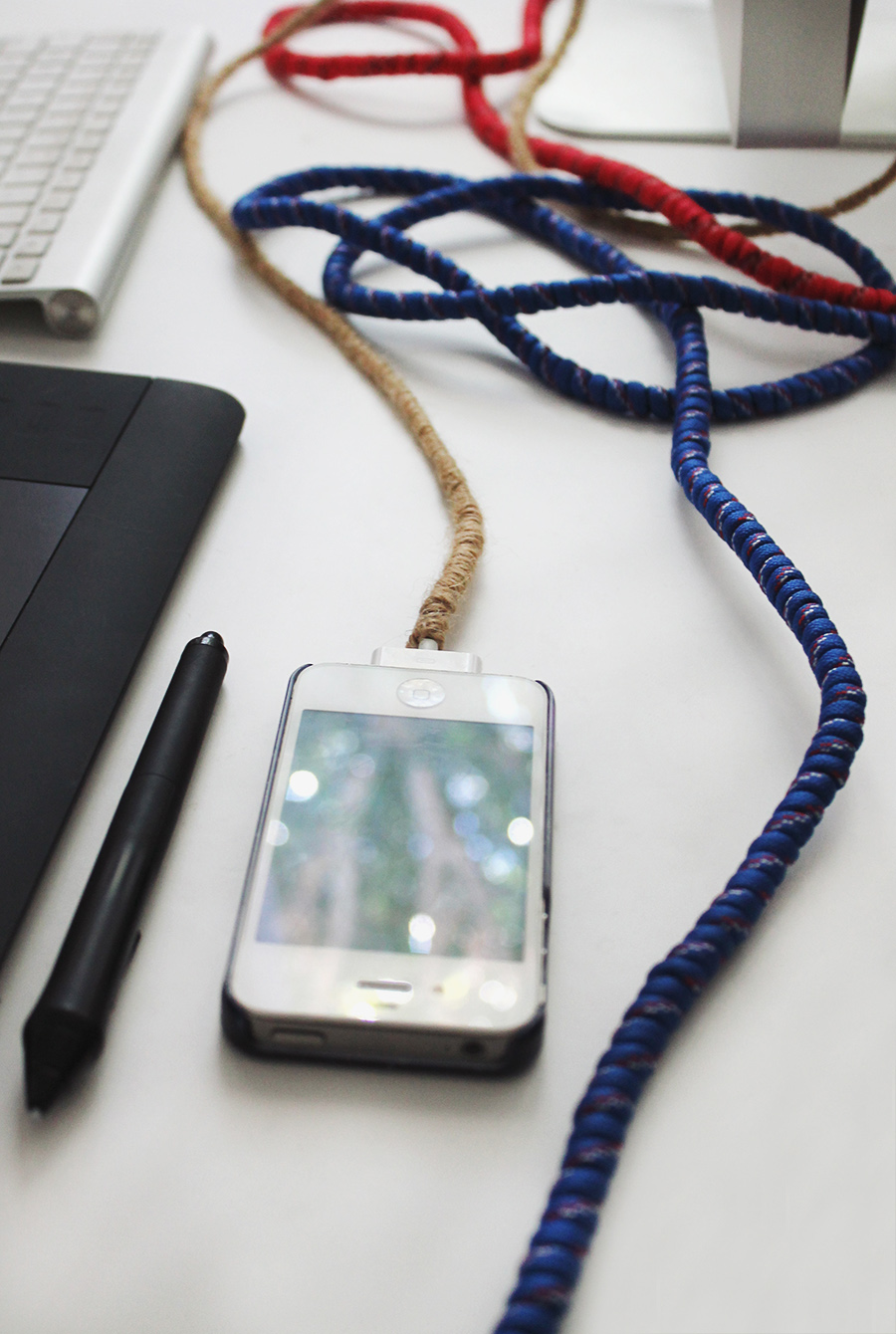 i feel much better about my desk being cluttered with cords now.