i link you + happy long weekend!
i'm taking off early this week for the holiday – we're heading to lake arrowhead with my cousin today to spend some time on a boat for the fourth (which is my ideal way to spend a summer day) – so excited. hope you have something fun planned!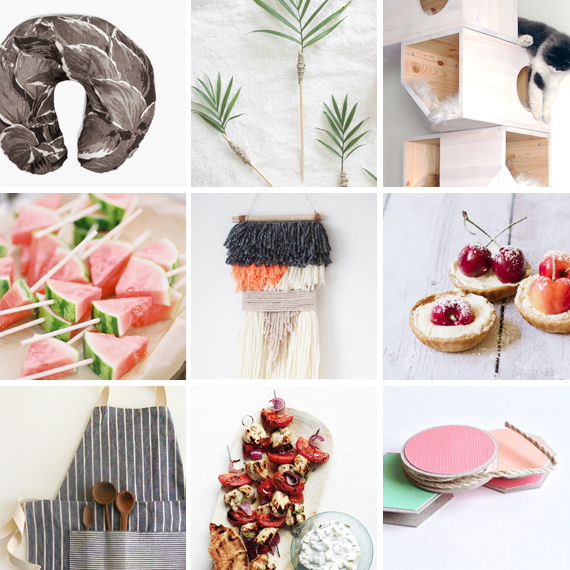 01 | never have i ever seen a radder travel pillow (need supply)
02 | these diy palm frond cocktail stirrers are right up my alley (a fabulous fete)
03 | while i wouldn't make a cat tower because that would be way too cat lady, i can definitely appreciate and admire (home tree atlas)
04 | as soon as you put food on a stick, i like it 10x more (style me pretty)
05 | how to make a weaving without actually weaving (kipi blog)
06 | these cherry tarts are a little gorgeous to eat (nanette for sugar & cloth)
07 | been wanting a ticking stripe apron forever – if only i sewed… (purl bee)
08 | not sharing a souvlaki recipe. sharing the best fight video ever. (and here's the recipe)
09 | i love a functional diy you didn't know you need like these diy geometric spools (maritza lisa)
+ have a great weekend!