7 ways to cozy up your bedroom for fall
this post is in partnership with brooklinen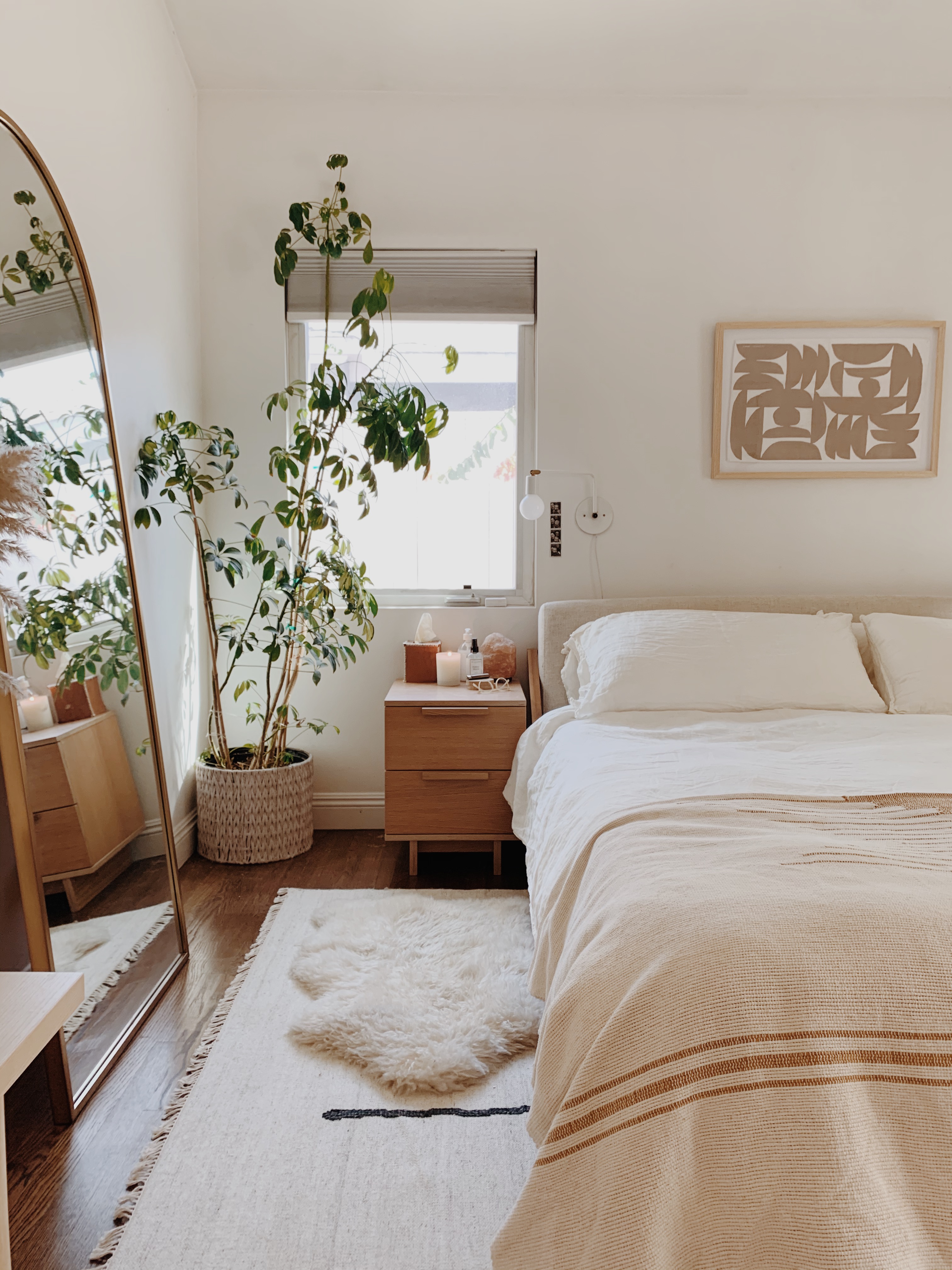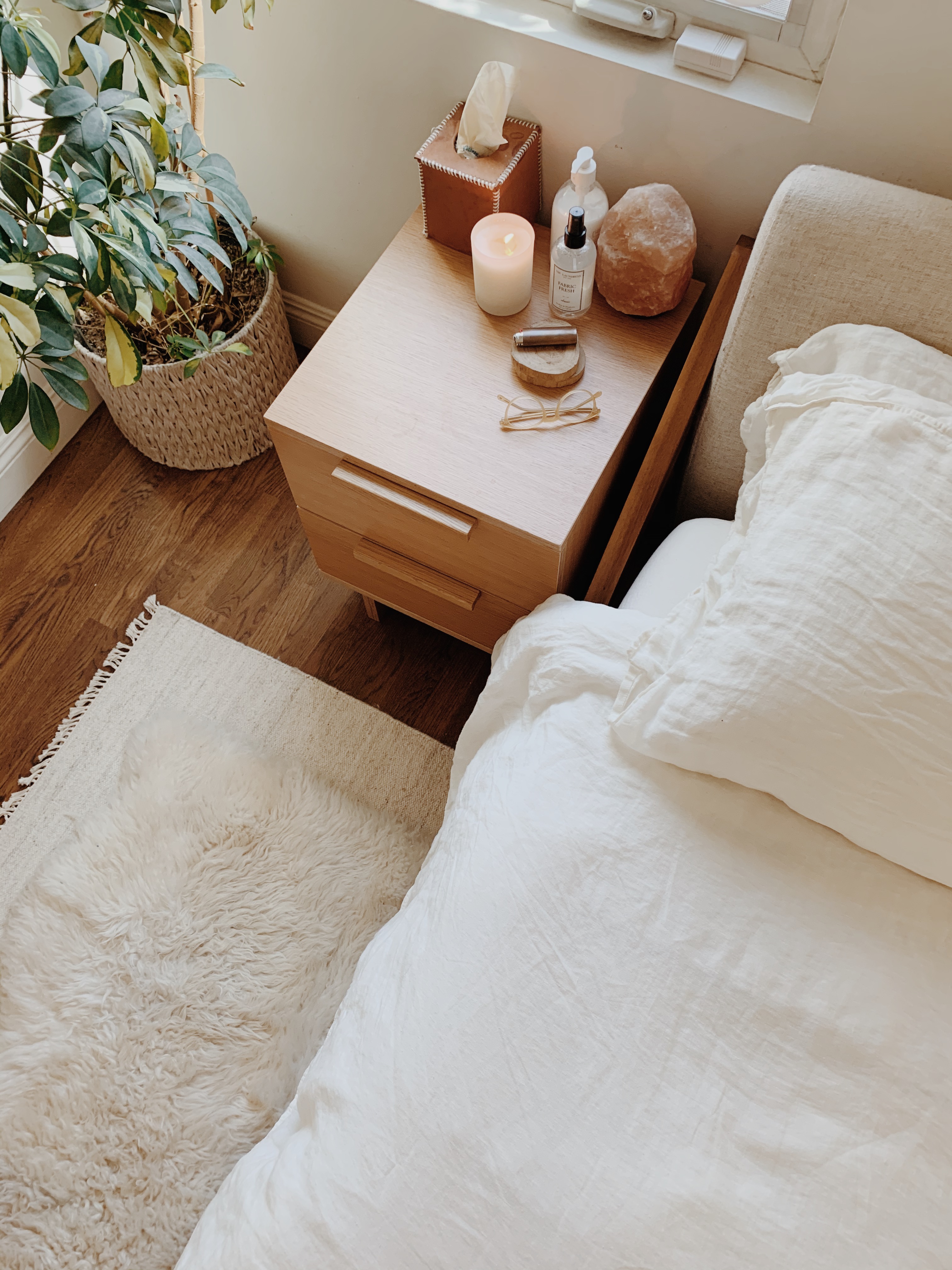 i looove when fall arrives and the air smells different and you get all stoked for pumpkin patches and pies and ciders and cuddling and wool socks, even when you live in a place where the changing season doesn't actually seem to look different– well we have one tree nearby that totally changes colored leaves, it's so cool.
in honor of the new season, i wanted to update my bedroom with some new dreamy brooklinen bedding and share some simple ways to cozy up your own space.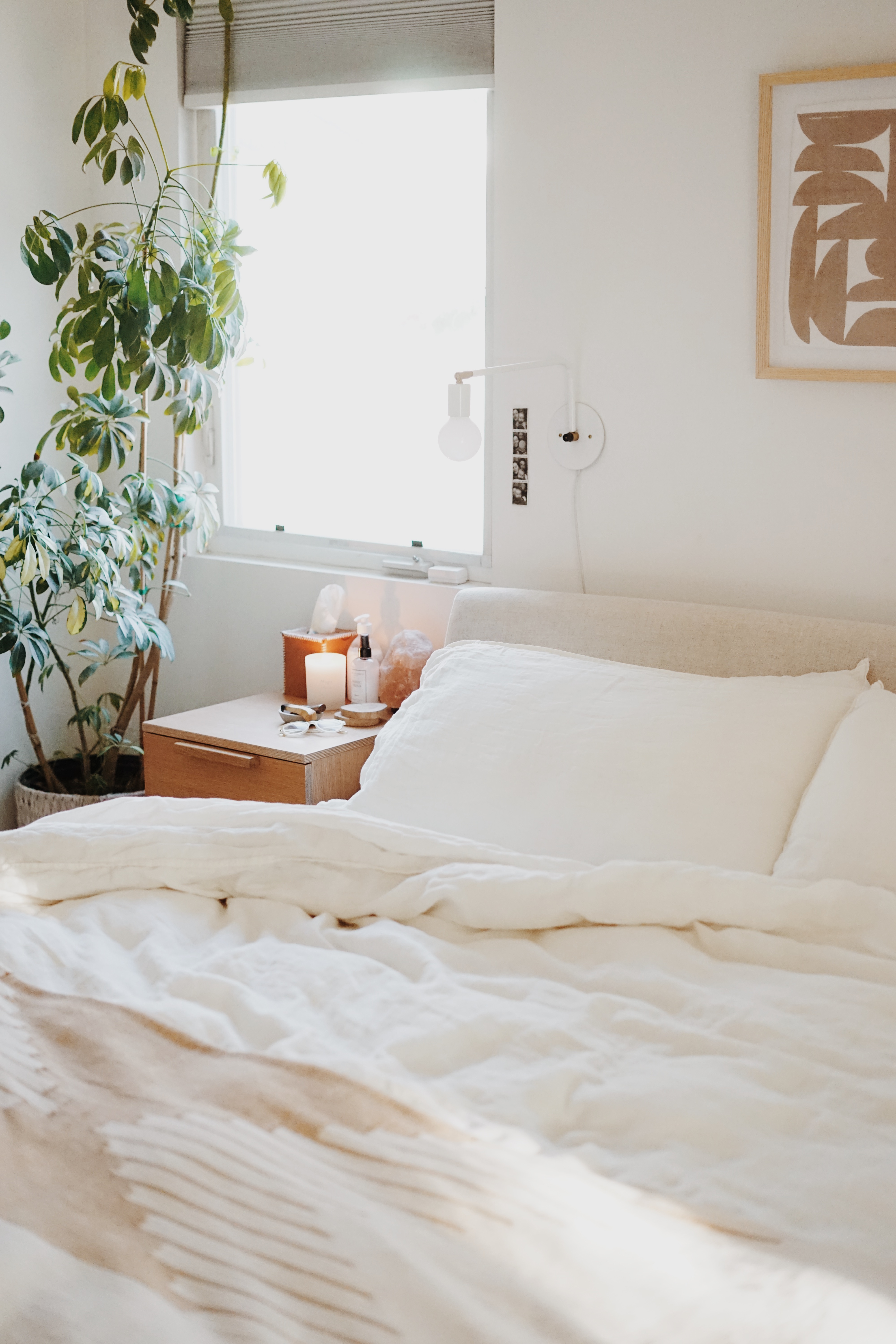 make your bed a place you won't want to leave
…which can be a dangerous move too, especially once it cools down! once i went linen, i never went back– i just love the crispy soft feel of them and your bed always looks good no matter how made or unmade it is. while we've been using colored sheets all summer, there's something so cozy about a big white bed (probably because it's like a hotel). these sheets are actually the cream colored linen sheets from brooklinen, which i love even more than pure white. i've tried a lot of linen sheets and these are honestly one of my favorite sets.
if you've had a lighter quilt on your bed, now is the time to swap it out for a duvet!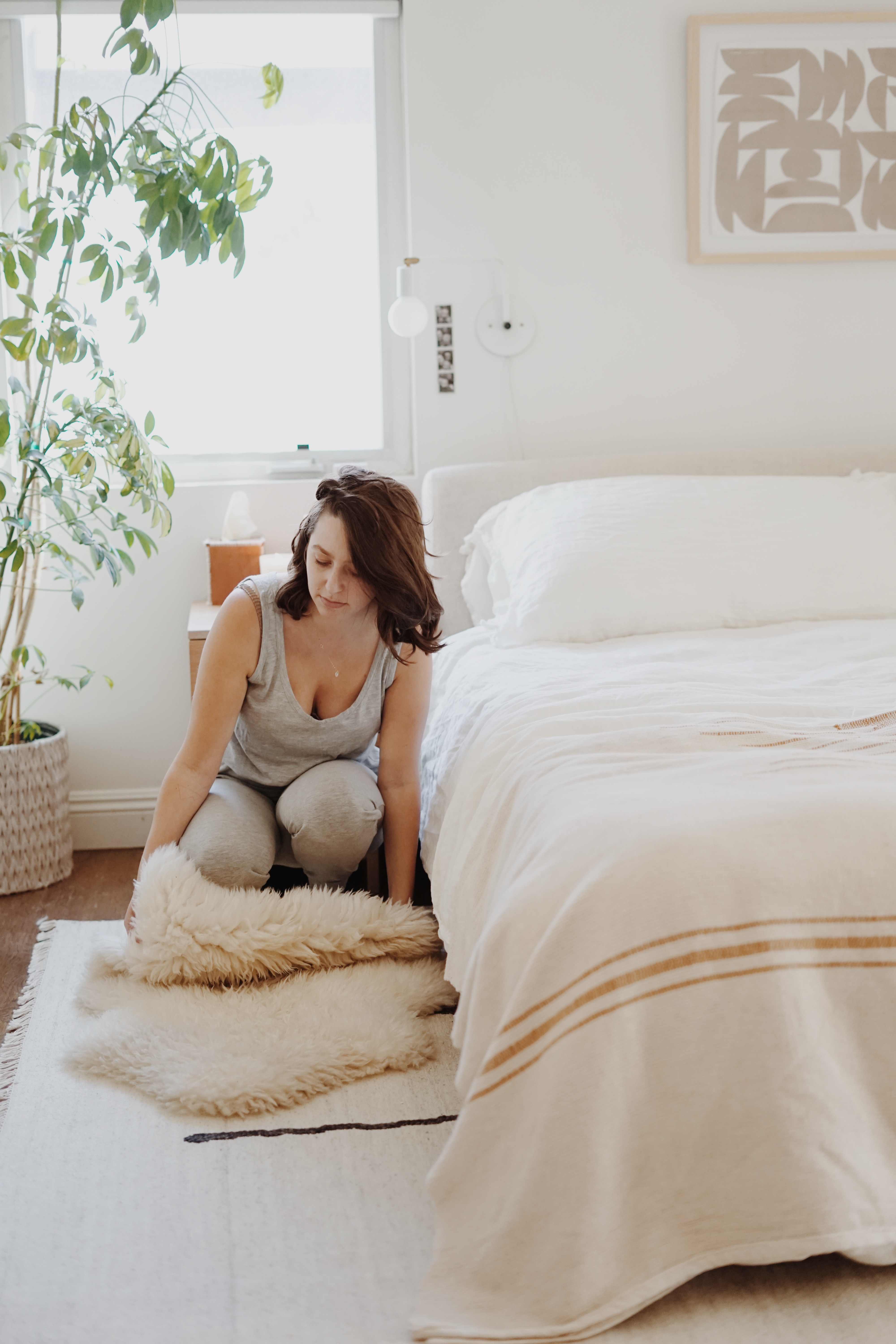 layer on the textures
add a bunch of big comfy throw pillows so you can lounge in bed easier, add a soft throw blanket to the end of your bed or add small sheepskin rugs next to your bed so it's the first thing you step on. honestly this sheepskin tip felt a little 5 years ago to me– but then i grabbed a sheepskin and placed it here and i think i'm leaving it for the fall and winter. it is sooo cozy to step on first thing out of bed, i forgot why this was popular years ago hahah.
get your lighting dim
if you use a lamp without a dimmer, definitely get yourself one! we use these and it's sooo nice to keep the lights super dim at night. i love walking into my bedroom in the evening when the lights are super dim.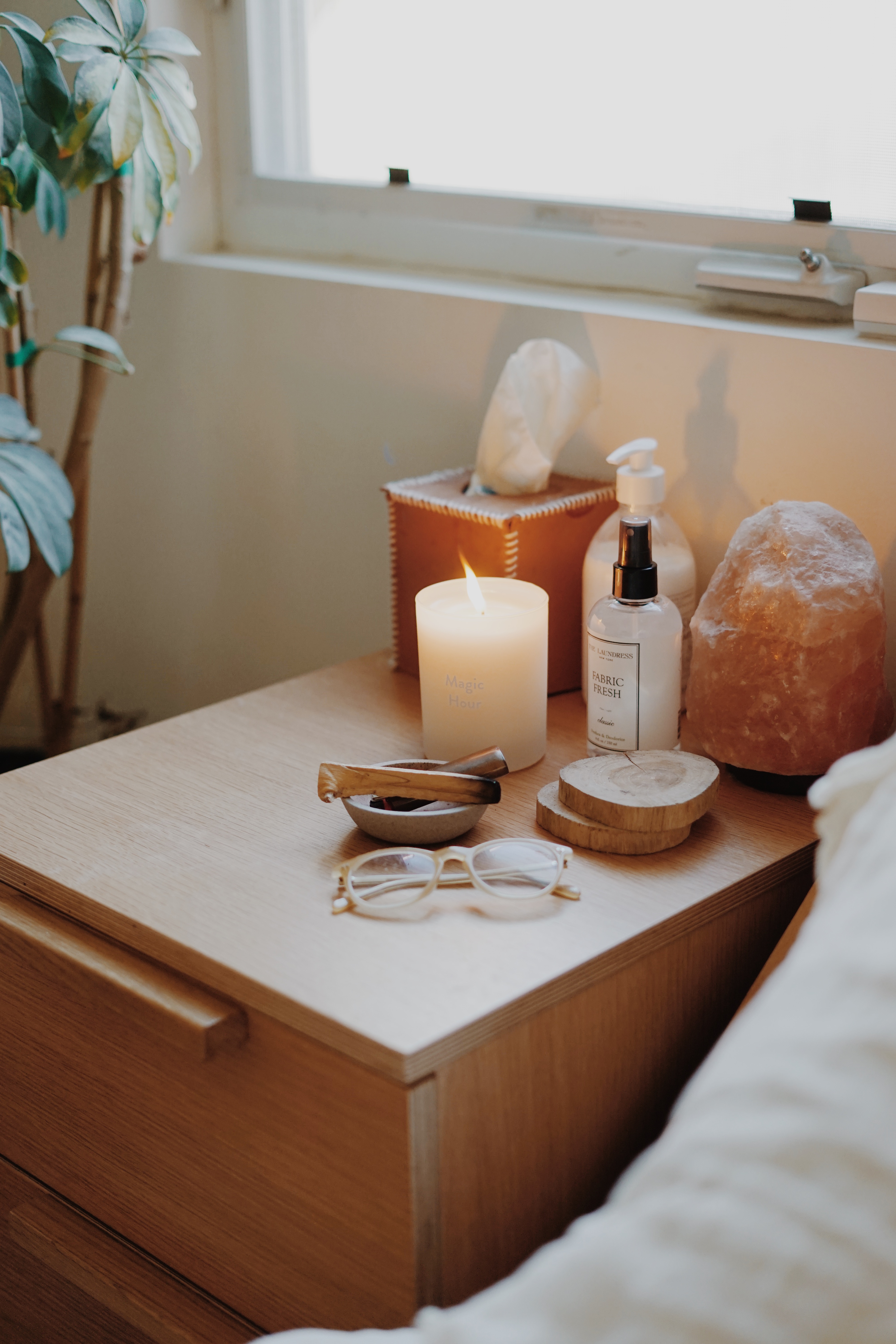 make it smell nice
what better time for your house to smell like pumpkin spice?! JK EW. i hate pumpkin spice, why is this such a thing? i mean do you, but i just can't do it. i do love scented candles though, and one of my favorite candles is this magic hour candle from brooklinen (it smells like a rose garden, and they have another one that smells like a cabin in the woods). i also got a fabric spray from brooklinen that i love to use in between washes when your sheets aren't super fresh feeling, it perks 'em right up.
something i love to do when the sun goes down is keep a candle lit in my bedroom so the vibe is so nice when i walk in after arlo goes down. i am also very into palo santo sticks, incense, fabric sprays– all of the smell nice things. it's worse for your air filters but better for your soul lol.
swap your window treatments
if you have bamboo shades or sheer curtains, fall is the perfect time to swap out for room darkening or black out shades. i sleep so much better when our room is nice and dark, and i love feeling like i'm in my own cocoon. if swapping them out is too big an expense, invest in a silk or cashmere eye mask and it'll feel pretty similar!

bring in autumnal florals
i love a dried floral bouquet, and actually decided i'm going to bring more into the house for fall decorating. they are the perfect tones for autumn, and i love that you can decorate all over the house with them. another favorite is eucalyptus (our grocery store sells it in a rusty brown color too), you can throw in a vase and keep it through the winter!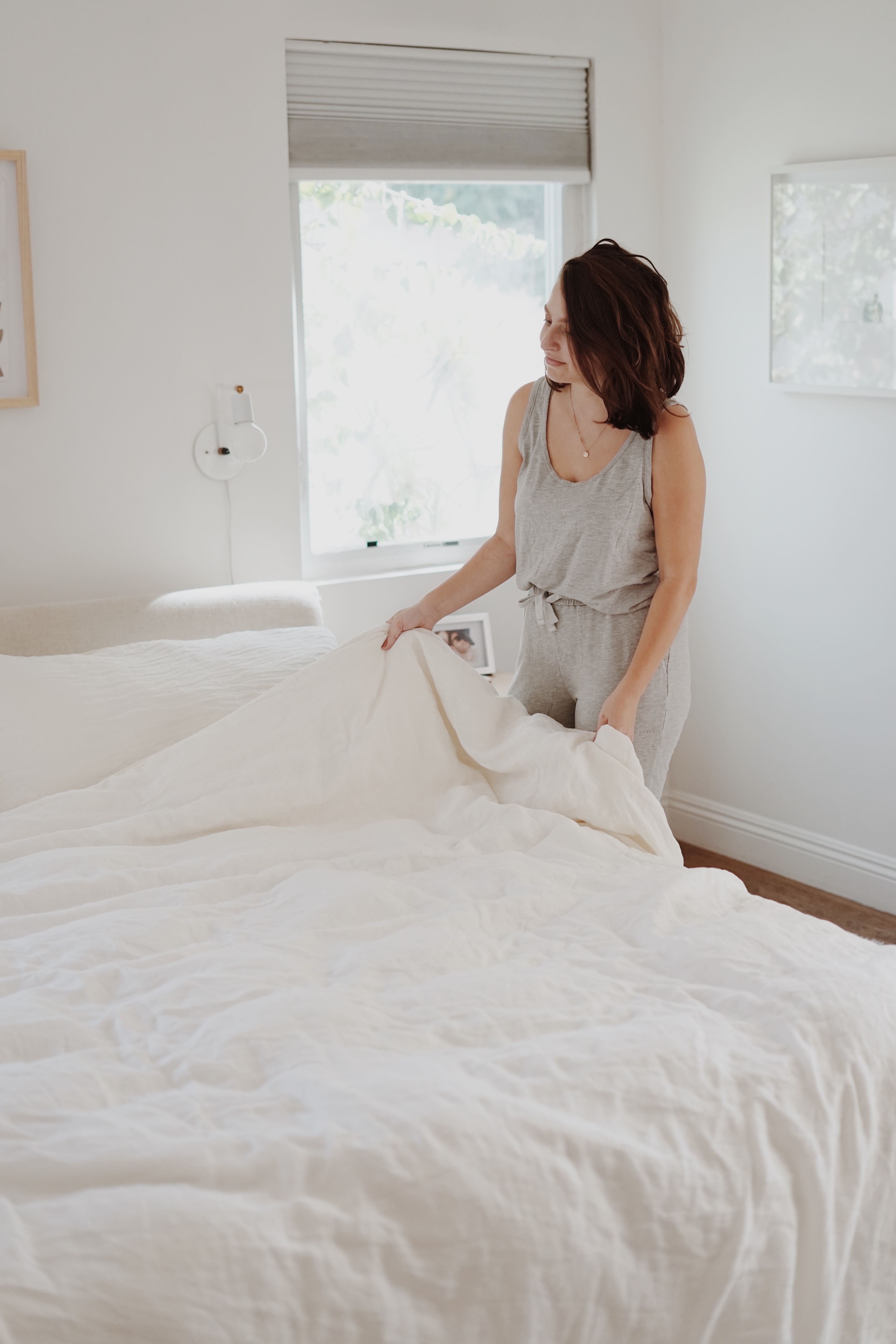 invest in some new loungewear
basically the only time of year i'll get new pajamas is the fall, i love having soft cozy things to throw on when i'm at home. brooklinen now makes loungewear and the pieces are soooo soft, they have a bunch of separates to make sets like mine. and if you're a slipper wearer, get a new pair to keep next to your bed, now is the time! your bedroom will only be as cozy as you feel, so make yourself feel cozy and your bedroom will follow suit. lol.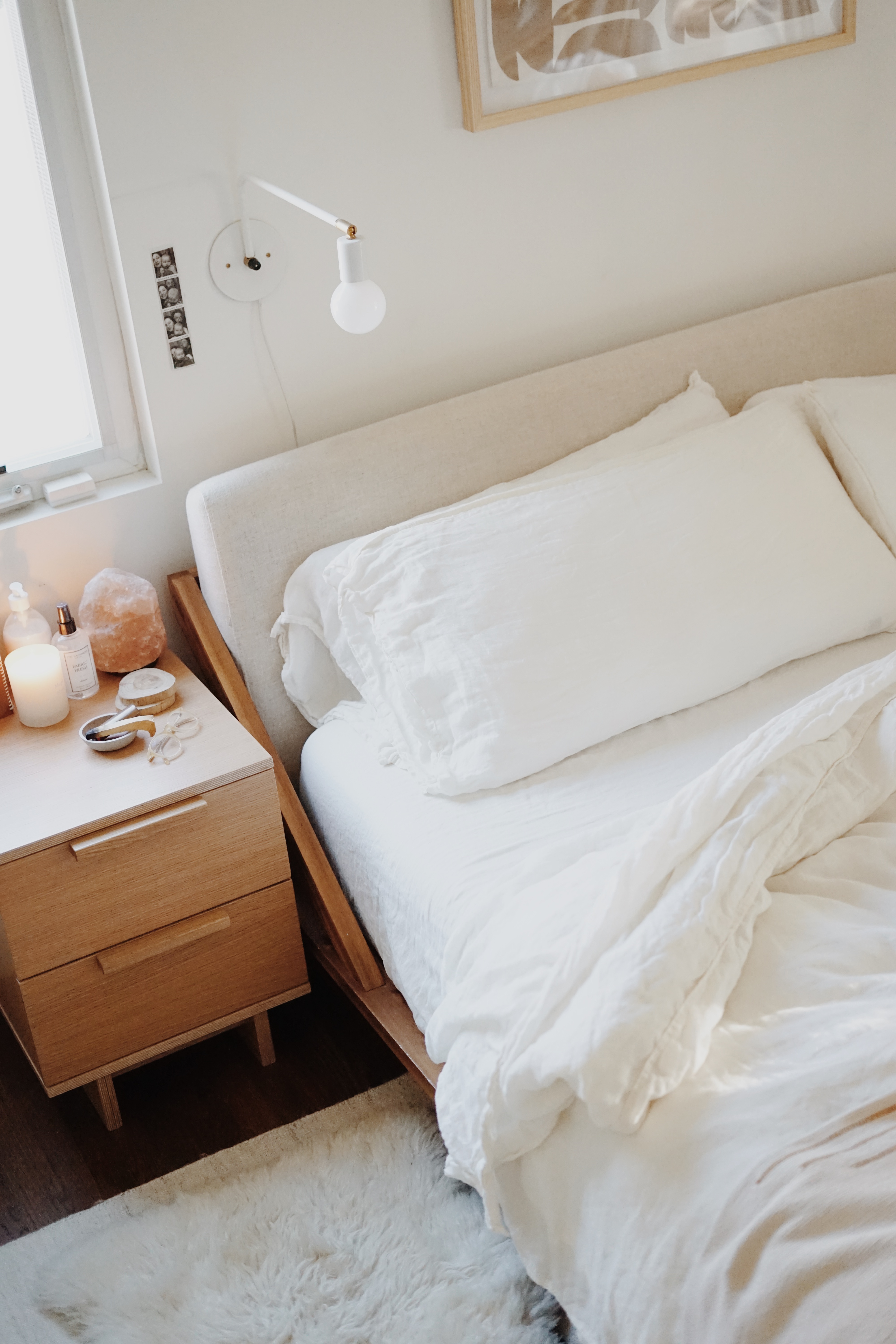 ps use code almost20 for $20 off orders over $100 from brooklinen!
sources