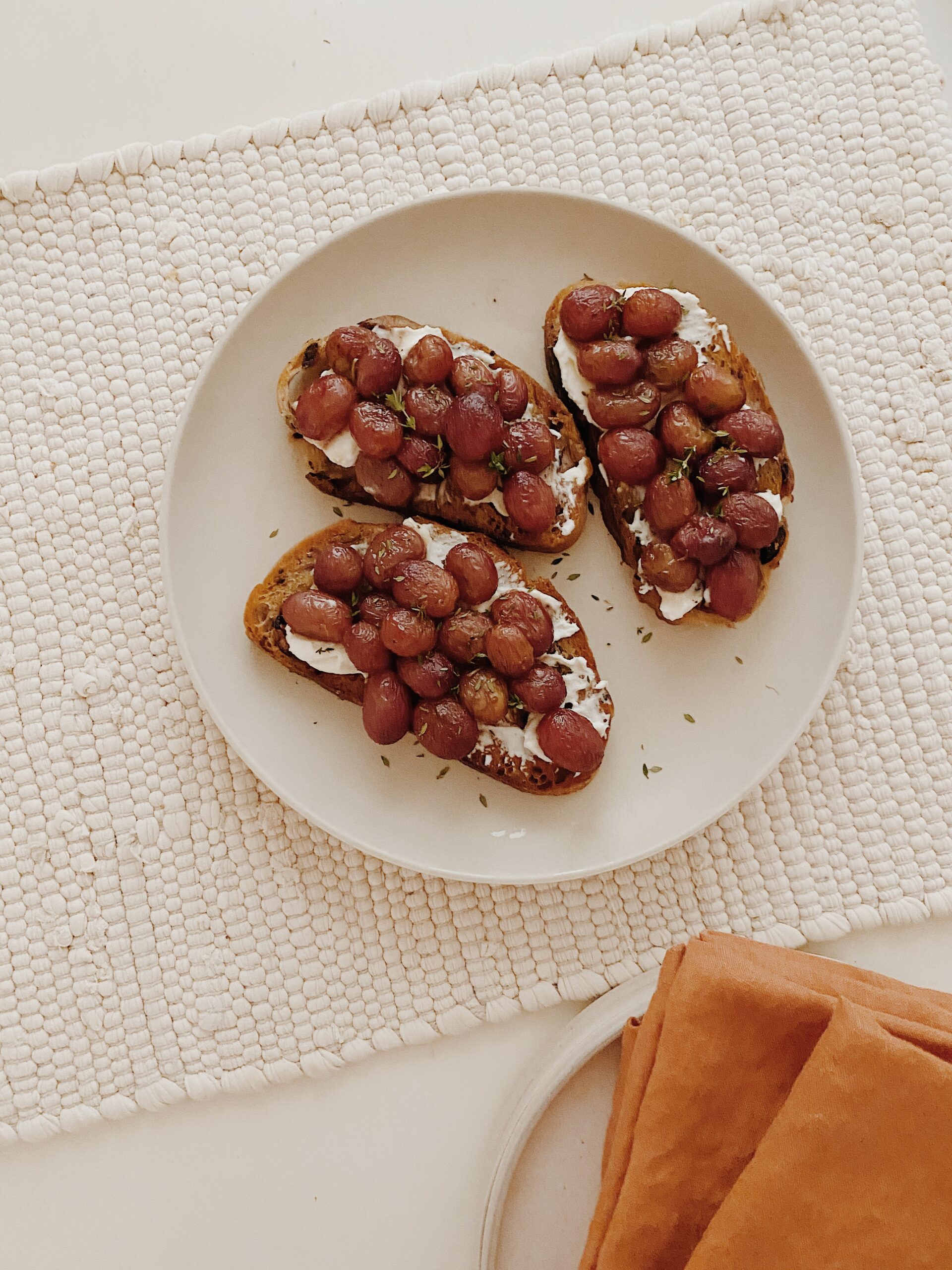 it was only a few months ago that i roasted grapes for the first time, inspired by sophia roe, and now i'm obsessed! i love a crostini for lunch and this has become one of my favorites for sure. it's so easy and such a good way to use up those old grapes on their last legs.
this meal is sweet but still savory and soooo so good. makes a great lunch but would also make such a nice fancy appetizer if you used a baguette instead.
for the roasted grapes
3 small bundles of grapes (remove stems)
1/2 tsp vanilla extract
1 lemon, zest and juice
1 tb nutmeg
2 tbsp olive oil
1/3 cup water
for the crostini
crusty bread
ricotta
honey
fresh thyme
ROASTED GRAPES
preheat oven to 375. add grapes to an oven safe pan and coat with the olive oil. in a bowl, mix together everything else and pour over the grapes. roast for 45 minutes until blistered
CROSTINI
pan fry good bread (we love this olive bread the most) in oil until browned on both sides
smear with ricotta and top with the warm grapes.
drizzle with honey and sprinkle fresh thyme leaves on top!