how to do your hair without doing your hair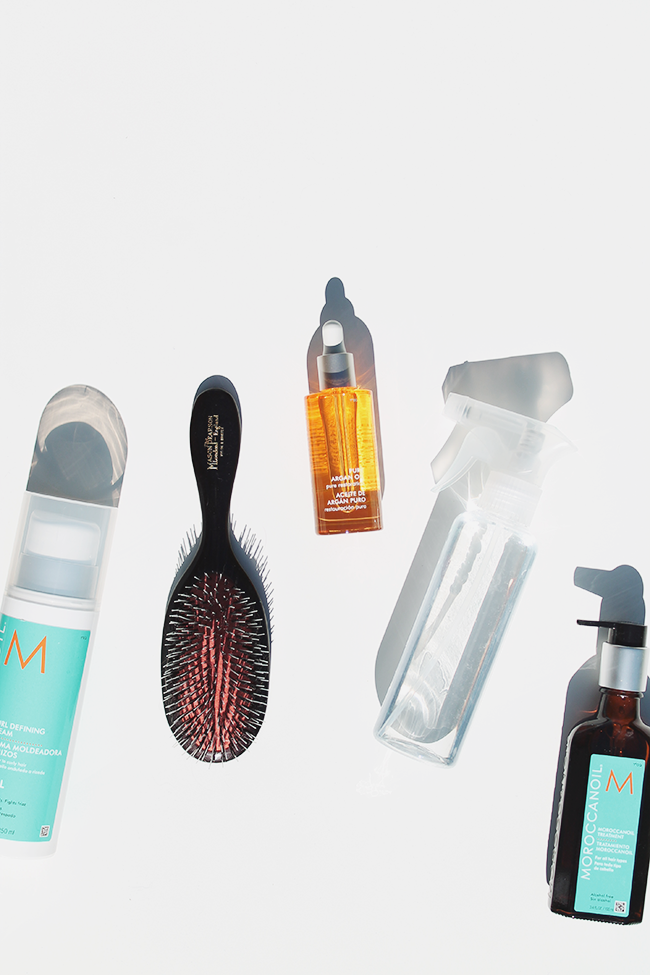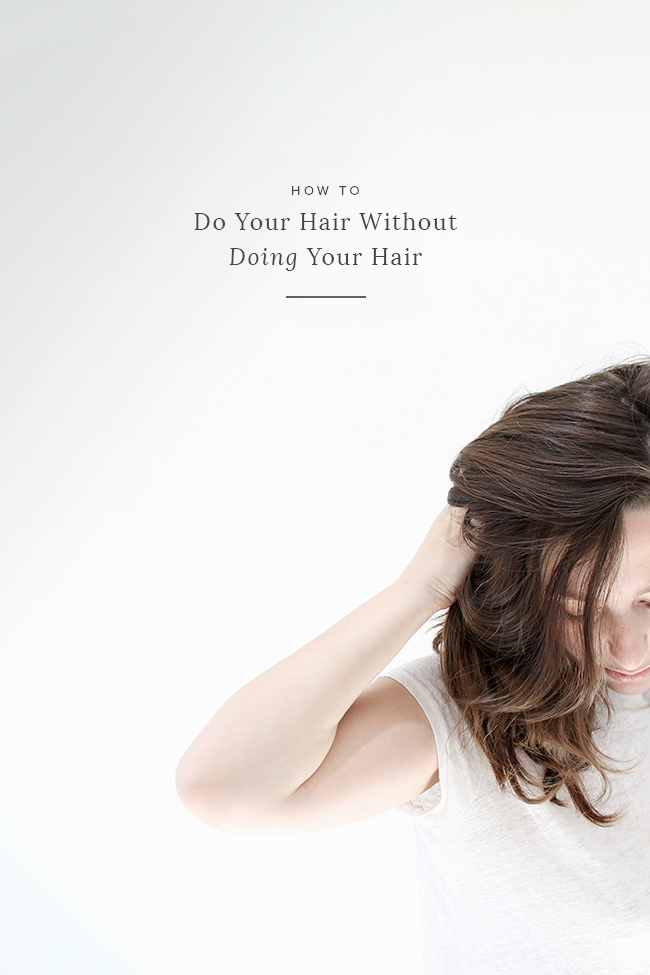 those that know me know that i really do nothing to my hair, not only by choice, but also because i'm pretty clueless when it comes to styling it in anyway. TMI but my hair is so incredibly thick that i had lice for over a year straight when i was 10, and they just couldn't get rid of it – so i ended up with a devon sawa mushroom cut which ruined the next few years for self-esteem. when i had super long hair in high school, my friends used to have brush it out for me to get all the tangles out. i've never fully blow dried my own hair, and the most i'll do is straighten the ends a bit with a flat iron. i knew how to use a curling iron for about a year but i've tried again and i totally forgot. luckily my hair is naturally wavy(ish), so i try to play that up a little.
i've had to incorporate simple ways to do my hair, without doing my hair. these mostly just consist of using products to keep it from dryness and dullness and sometimes frizziness.
so i've partnered with Moroccanoil to show you a couple of simple ways to take care of your hair and even hopefully make it cute without really doing anything to it at all.
in the winter months, my hair and skin get soooo insanely dry. my nails are constantly breaking and i even don't wear my wedding ring due to chaffing. i've started really being conscious of it, and Moroccanoil Argan Oil is really helpful for the very chill beauty routine, because it conditions skin, hair, nails etc, way easier than having to buy a whole bunch of products for each.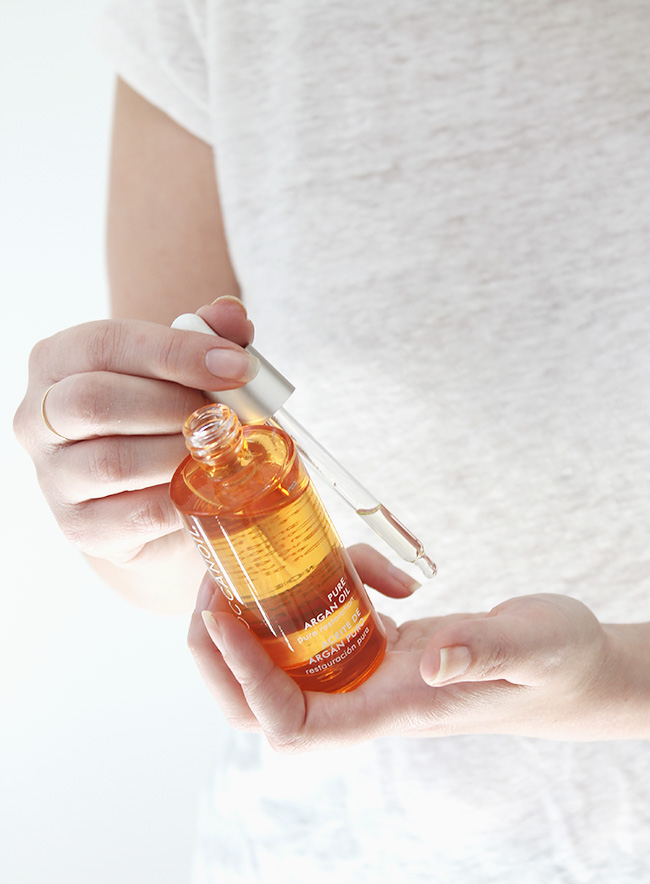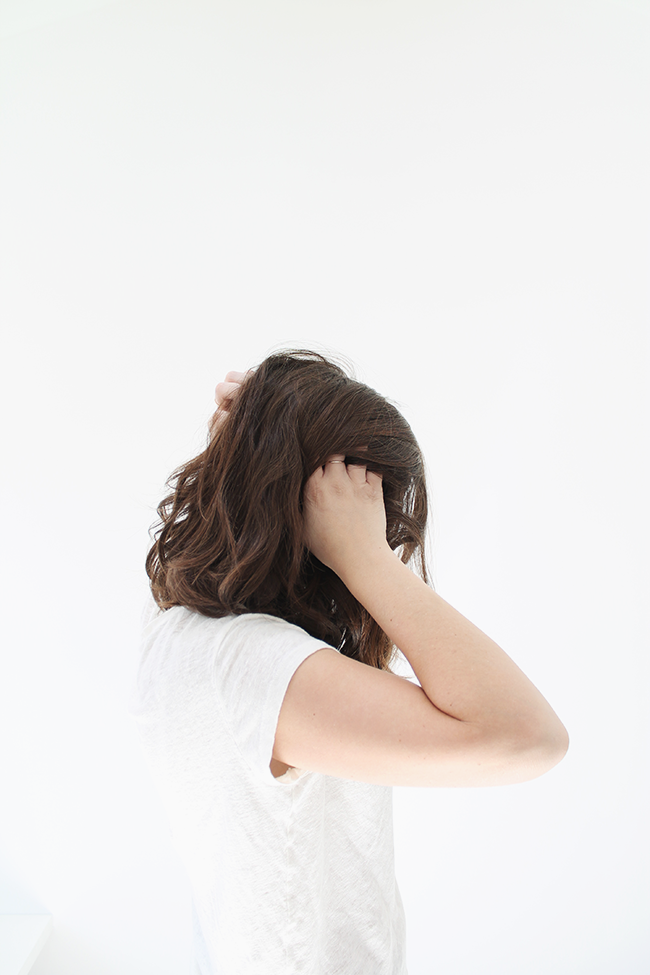 MY ROUTINE
---
SHOWER : i shampoo and condition my hair about twice a week. if my hair is super super tangly, i'll use a ton of conditioner before shampooing, rub it all in, and then comb it through. then shampoo and condition as normal. before i rinse out the conditioner, i comb it through again. this ensures i won't have to brush it after i get out, because it gets really big if i do.
POST – SHOWER : after some towel drying, i smooth a couple of drops of the pure Argan Oil through it to lock in much needed moisture. i have cowlicks in the front, so i sometimes blow dry those out if i feel up for it. i use a comb to dictate my part because i'm in the process of getting it further over, which helps add a little volume to the front of my hair.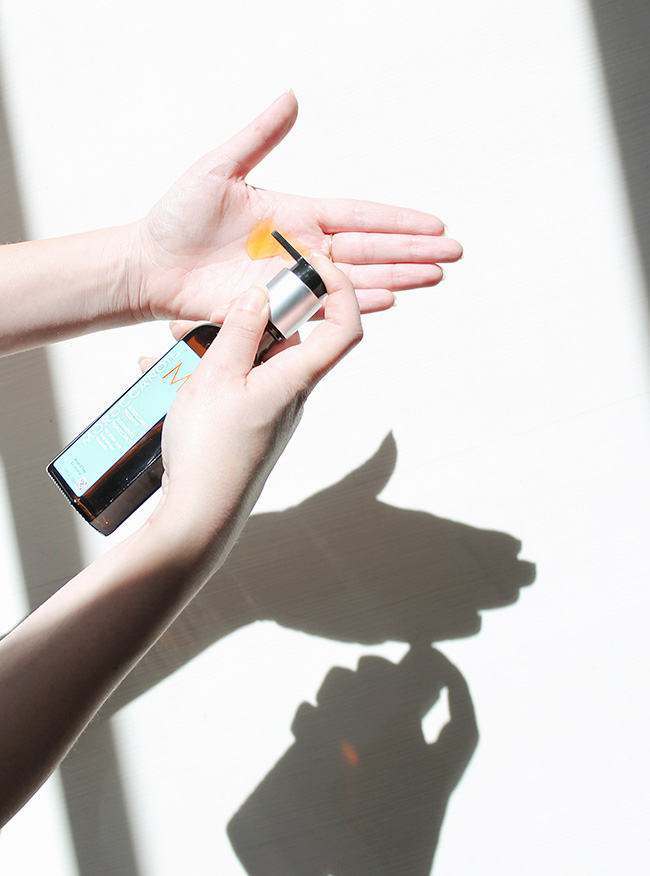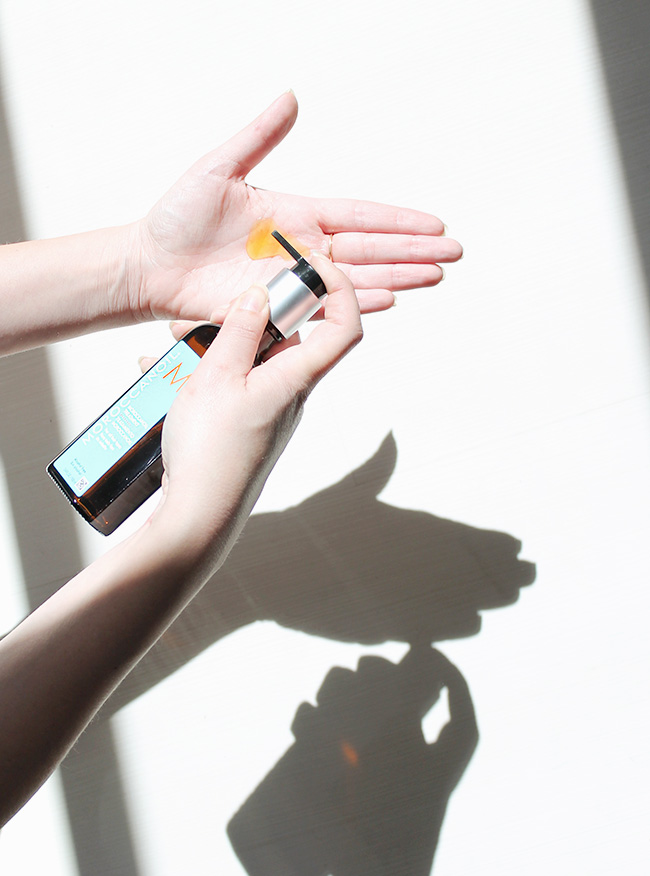 AIR DRY : next i apply a tiny bit of product if i'm feeling really ambitious. i'm super into Moroccanoil's curl defining cream just to get rid of frizzy stray hairs and help make it dry curlier (their hydrating styling cream is dope for straighter hair). i scrunch and twirl my hair in small sections while it dries, and that helps it dry way wavier than when i don't.
SECOND OR THIRD DAY WITHOUT WASHING : it might be the medium length of my hair right now, but the ends flip a ton when it hasn't been washed. some people might be into this look, but i am very much not. so i'll either wet the ends in the sink or use a flat iron to straighten them out. i use a spray bottle to get my hair a little damp and scrunch again to get some of the curl back.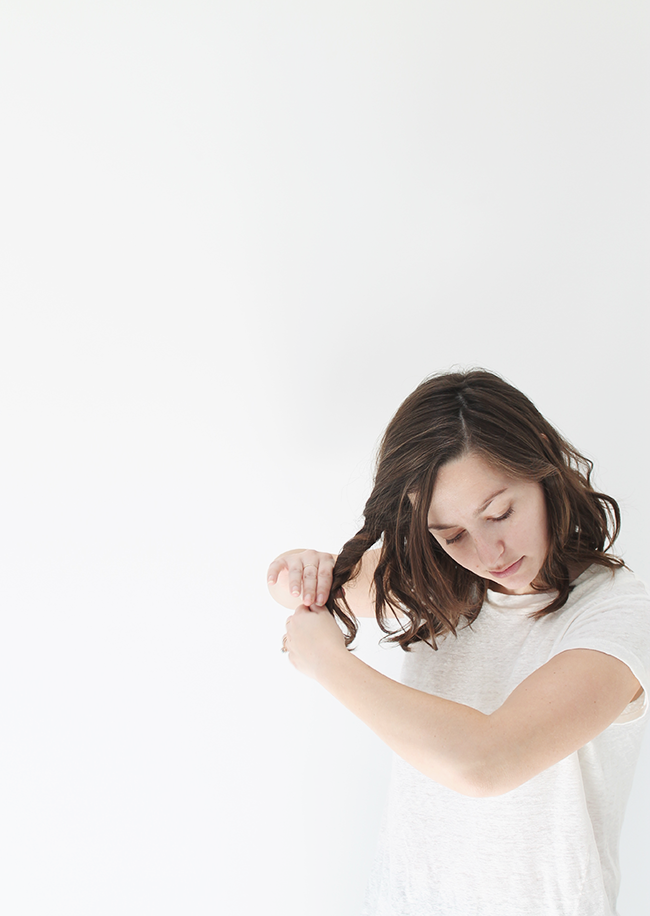 and that's basically it! got any tips for making your hair pretty with a very low key routine? let me know, i need help!
---
THIS POST WAS SPONSORED BY MOROCCANOIL. ALL OPINIONS ARE 100% MY OWN.