house tour : nicoles traditional turned modern home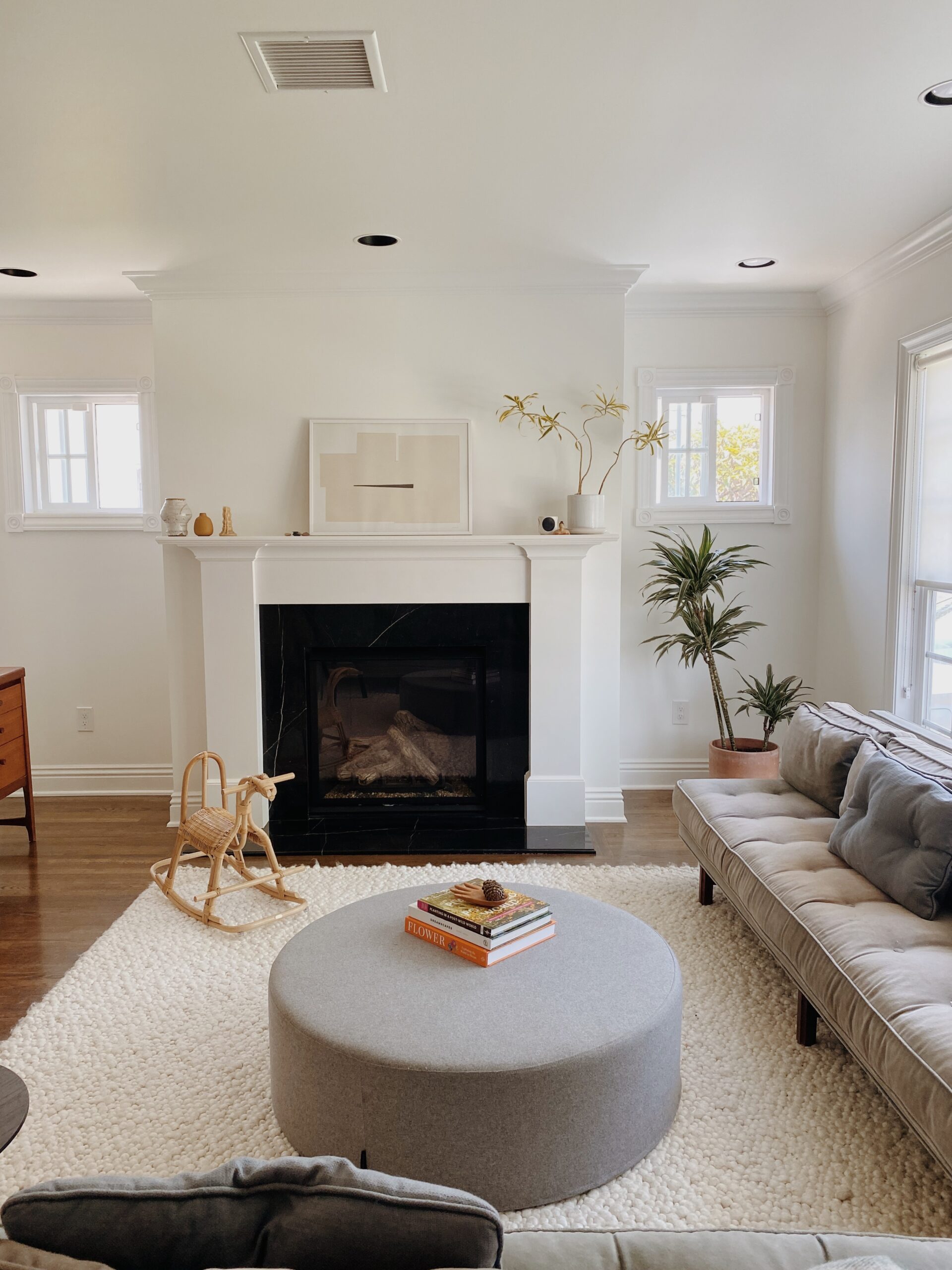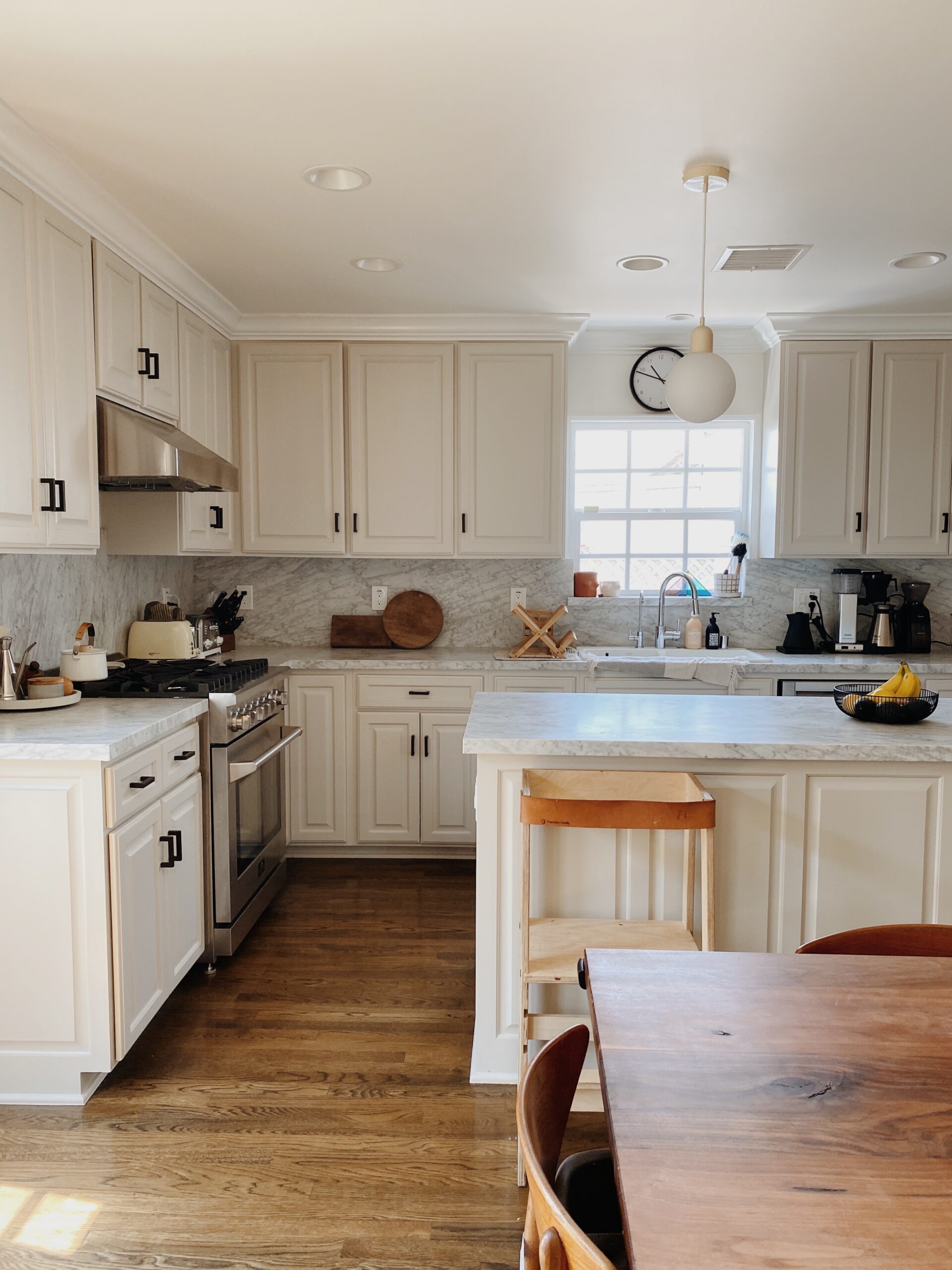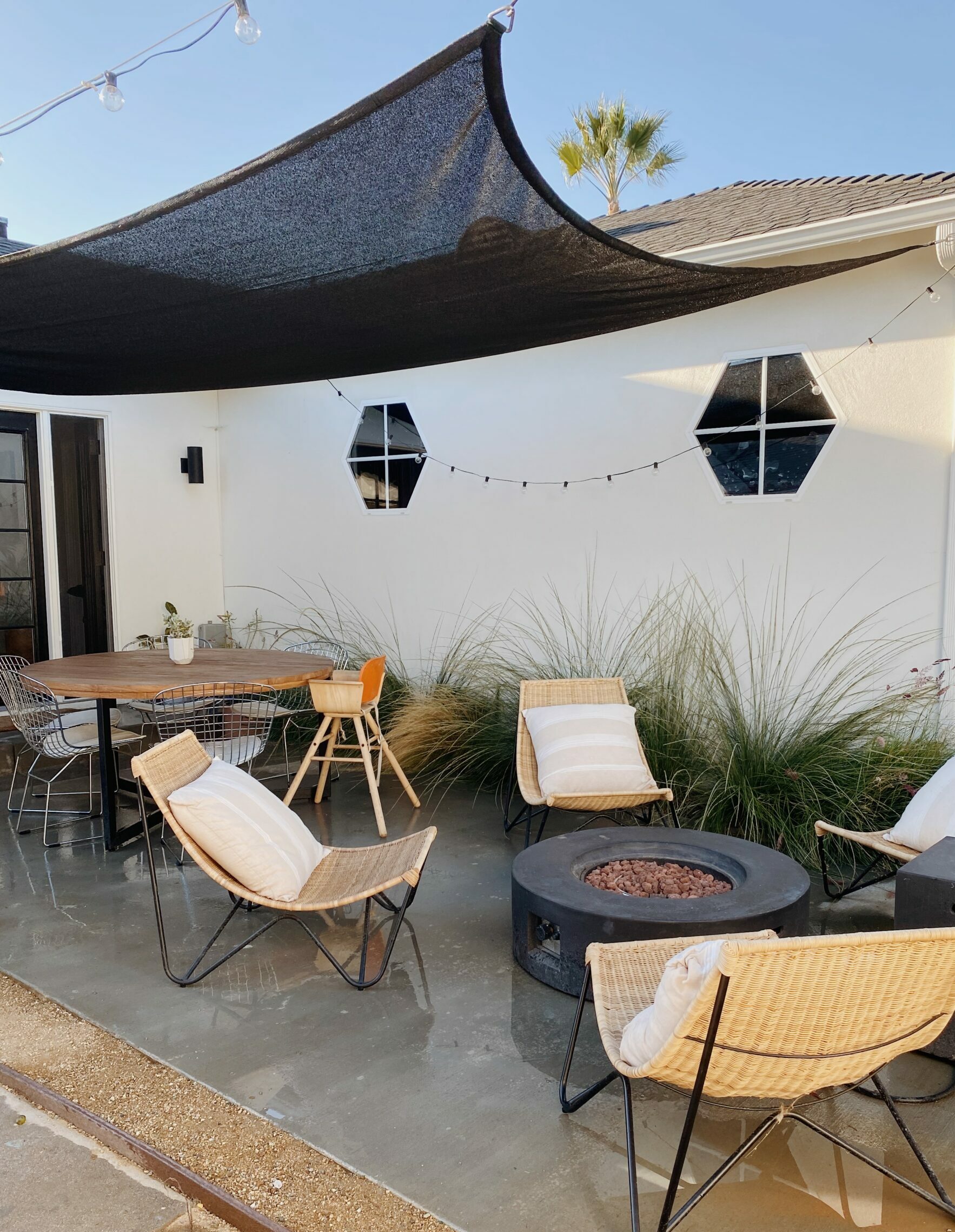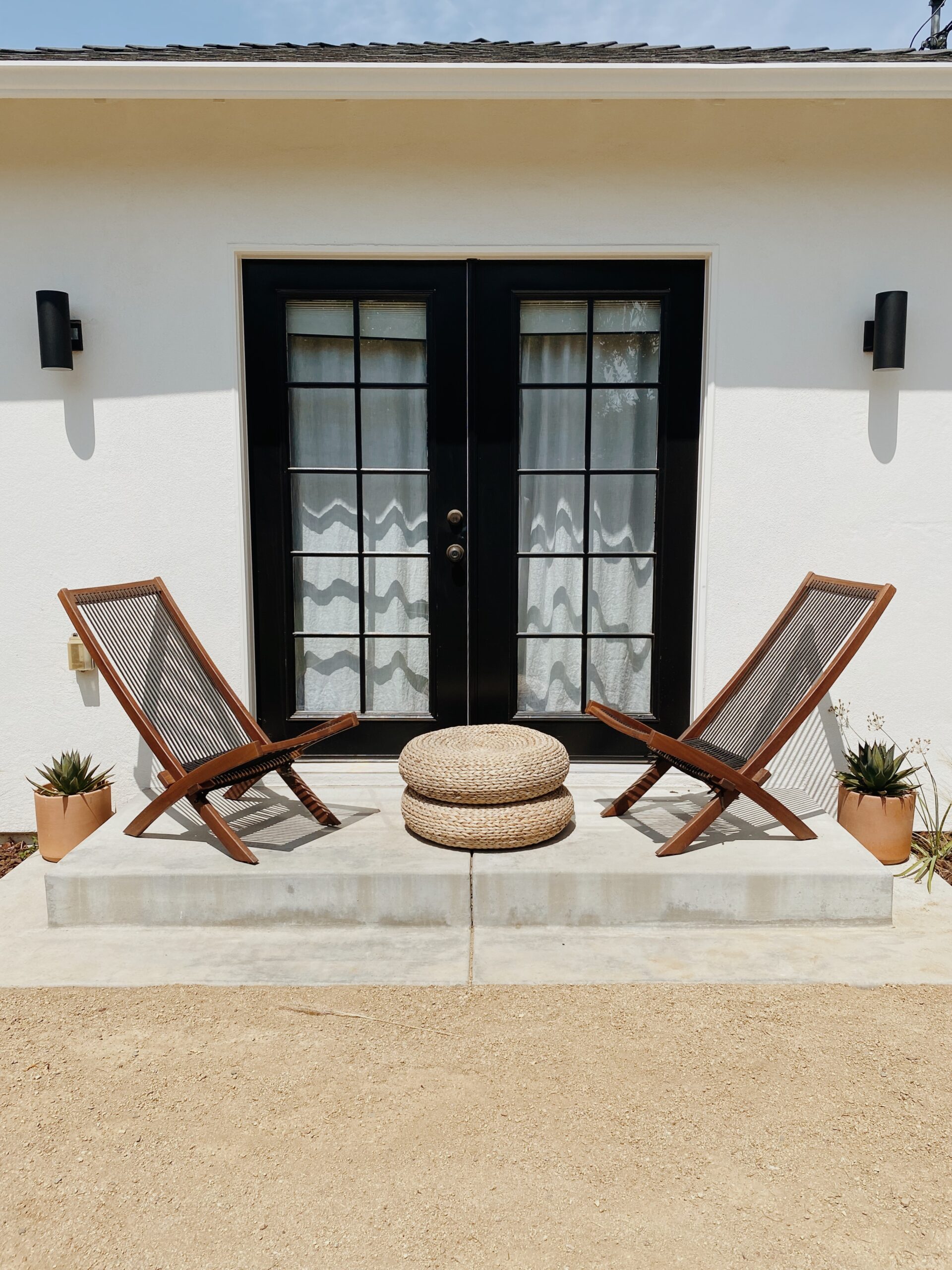 today is a special house tour! it's the home of my best friend!! when i first saw their house before they bought it my first comment was "it's so grownup" because of all the crown molding, nicole managed to turn it from super traditional into their own style so quickly and so well.
she moved super quickly to make so many little changes as soon as they got the place like painting the kitchen cabinets, honing their marble countertops, removing trim pieces off their fireplace to modernize it and swapping the hardware and lighting out everywhere. the changes made such a massive impact to the look and feel of the house so i am so excited to share it with you today!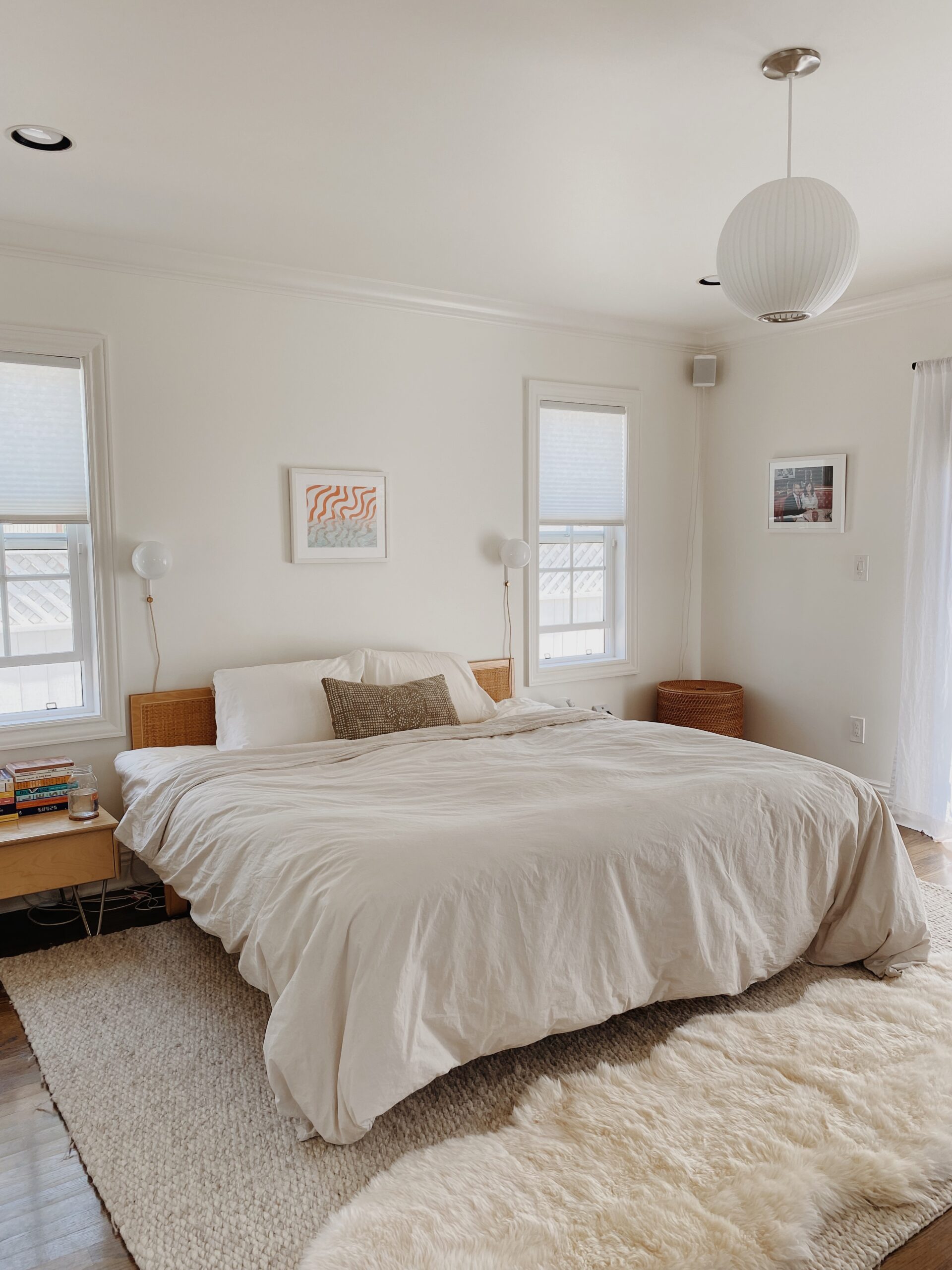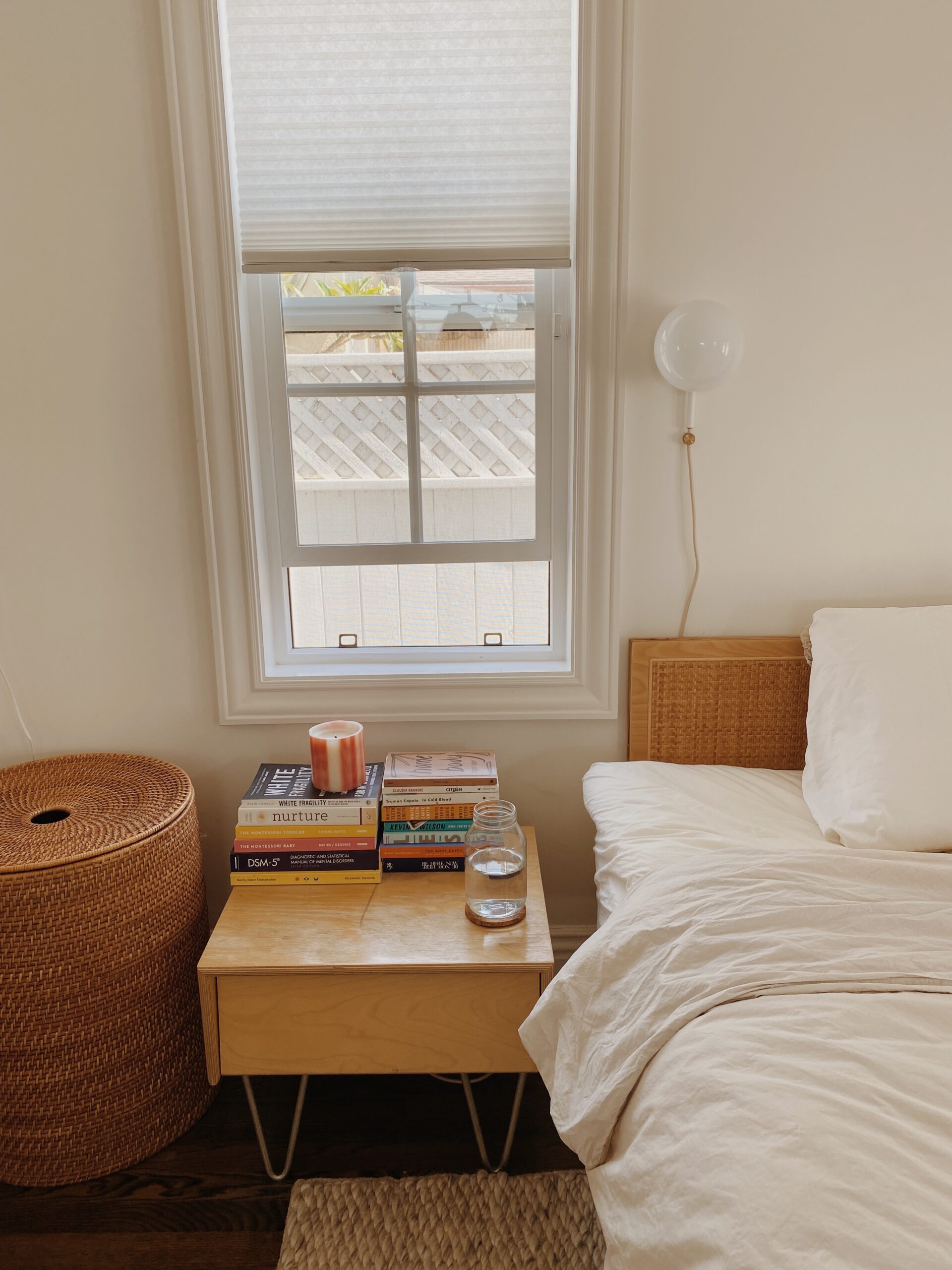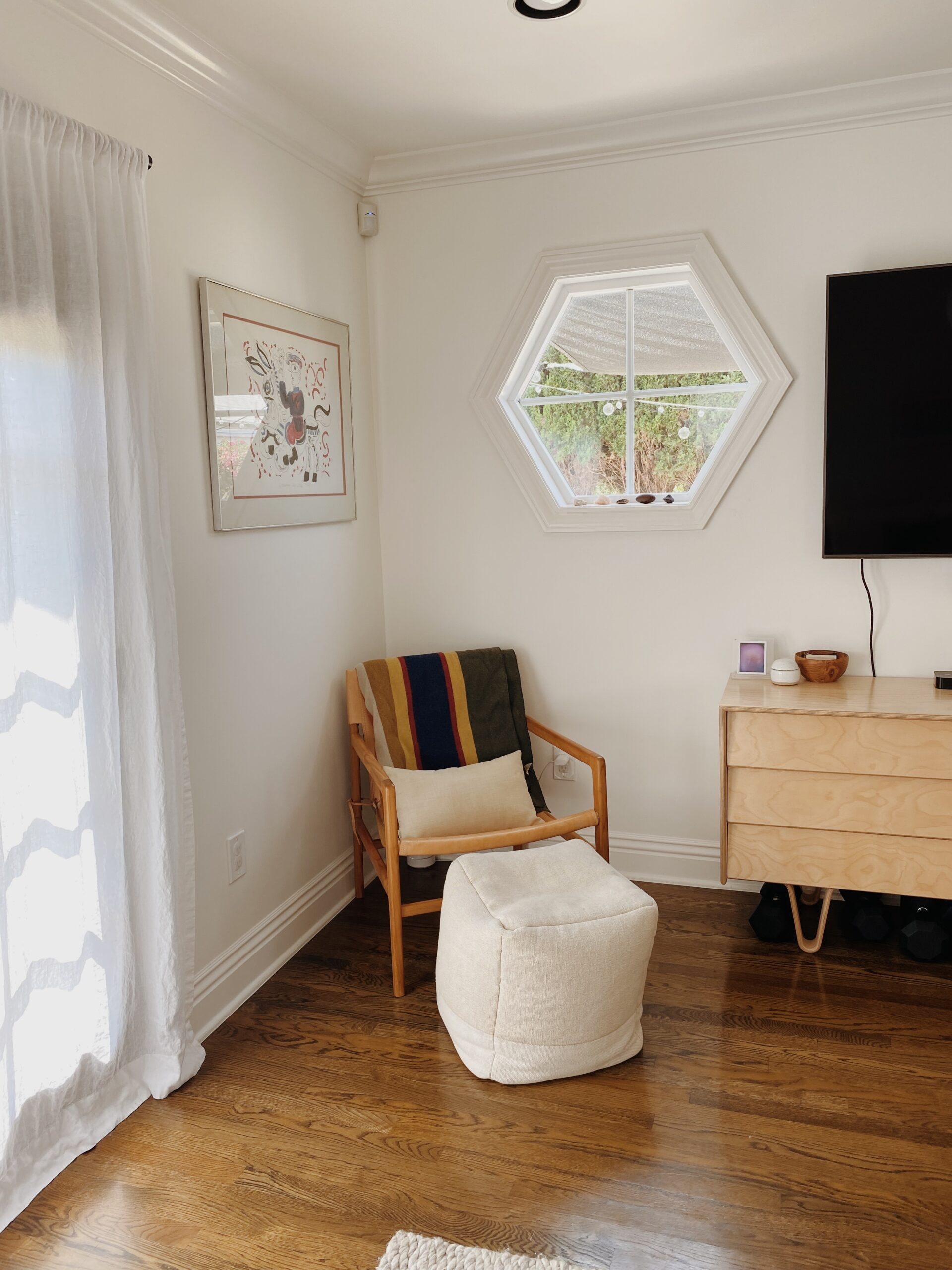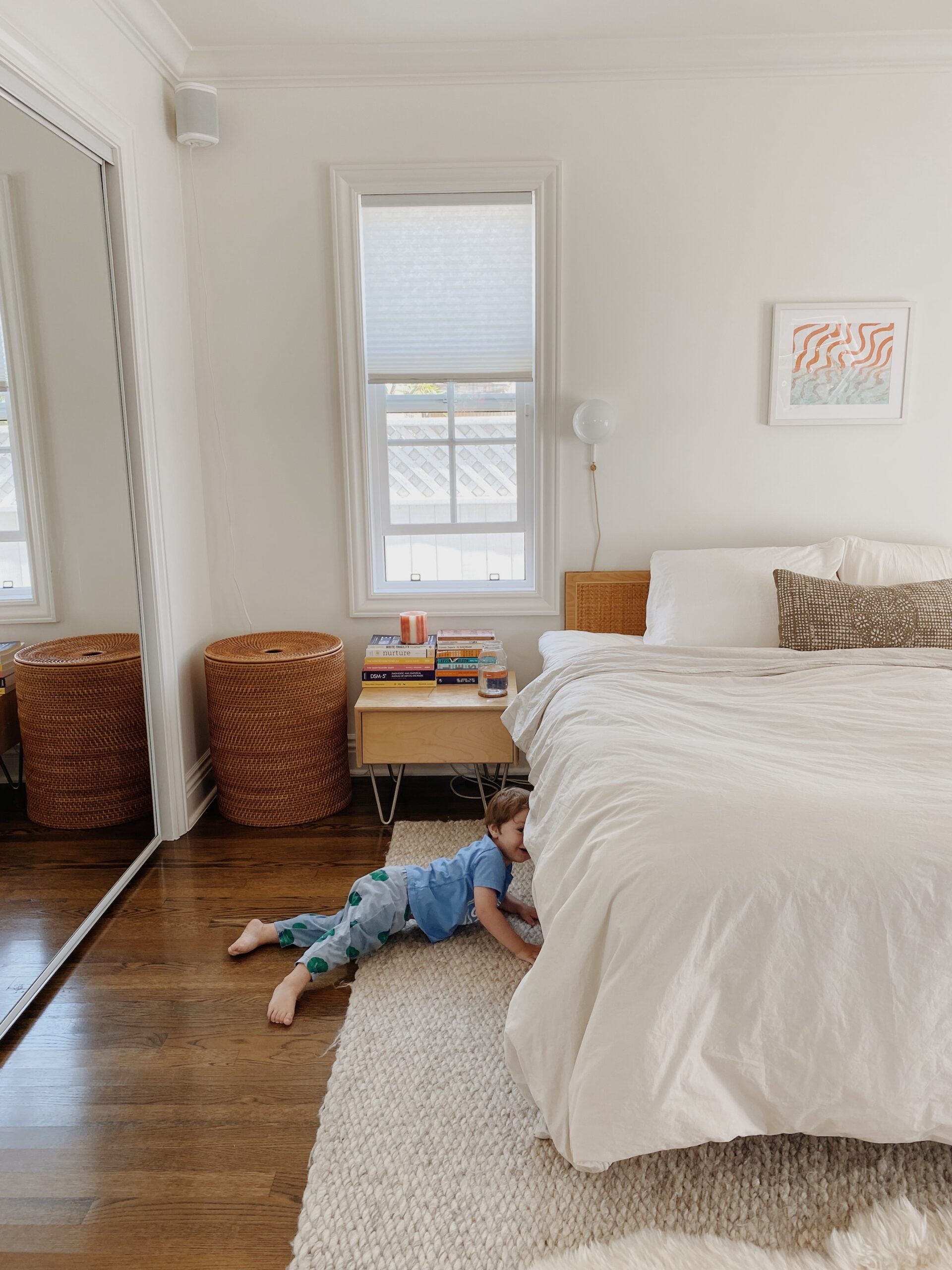 Tell us about you and what you do!
I'm originally from the Boston area, which is where we met over 17 years ago! I've lived in LA for the last 14 years. My husband Daniel and I just bought our first home 9 months ago after renting an apartment in silver lake for six years together. We have a 2 year old son, Quincy, and I just finished getting my master's degree in social work.
How many sq feet is your home?
I,772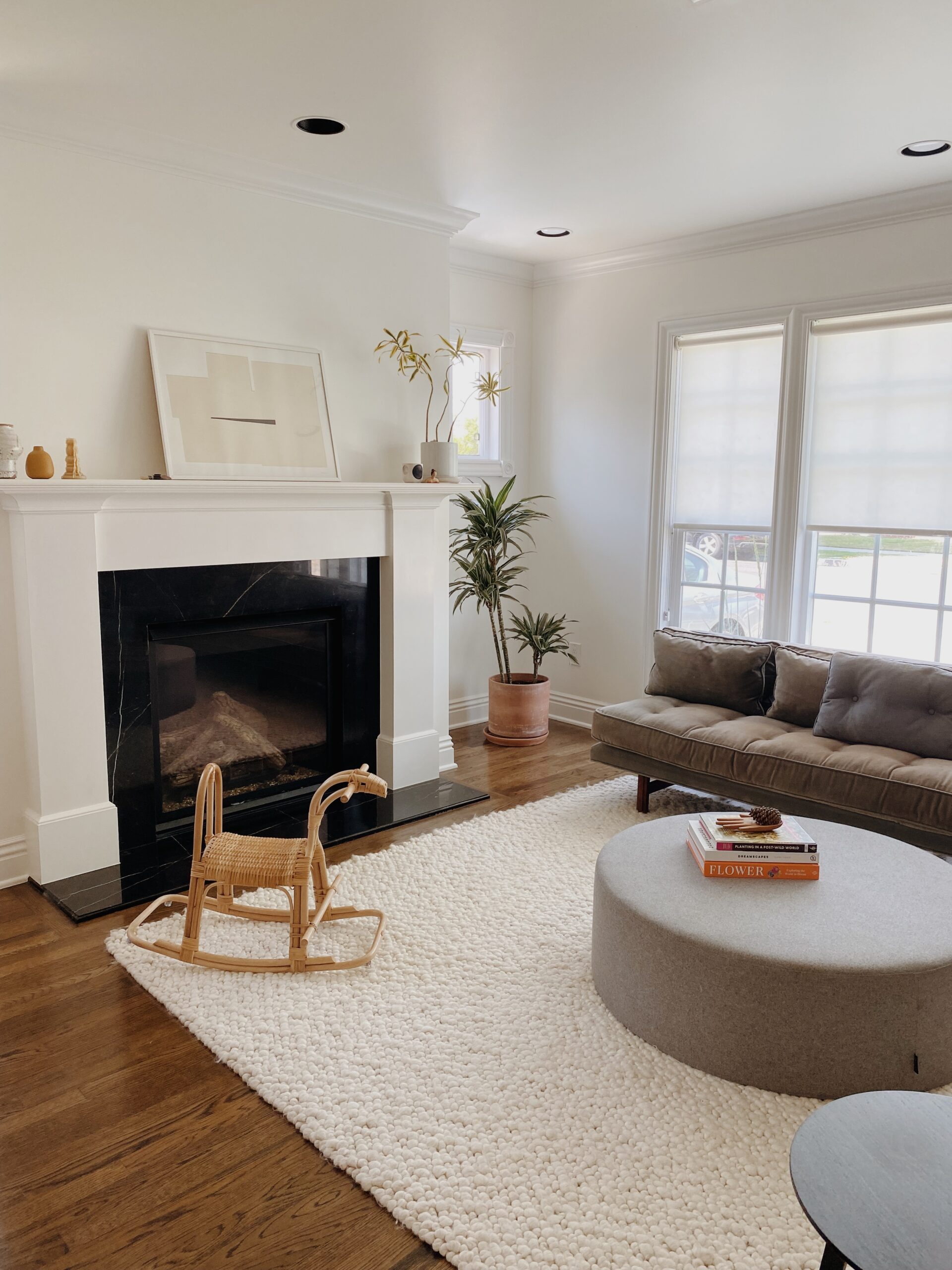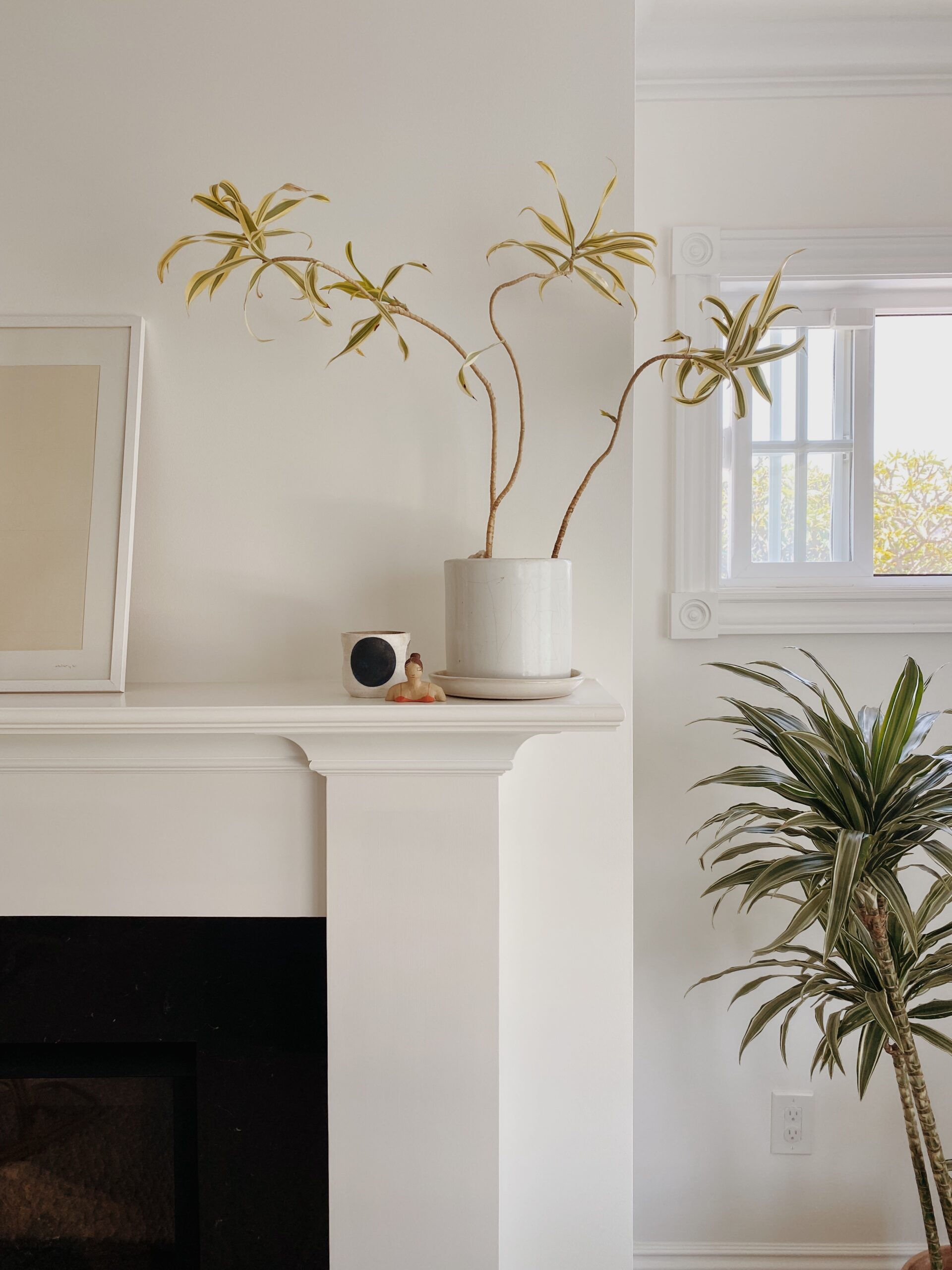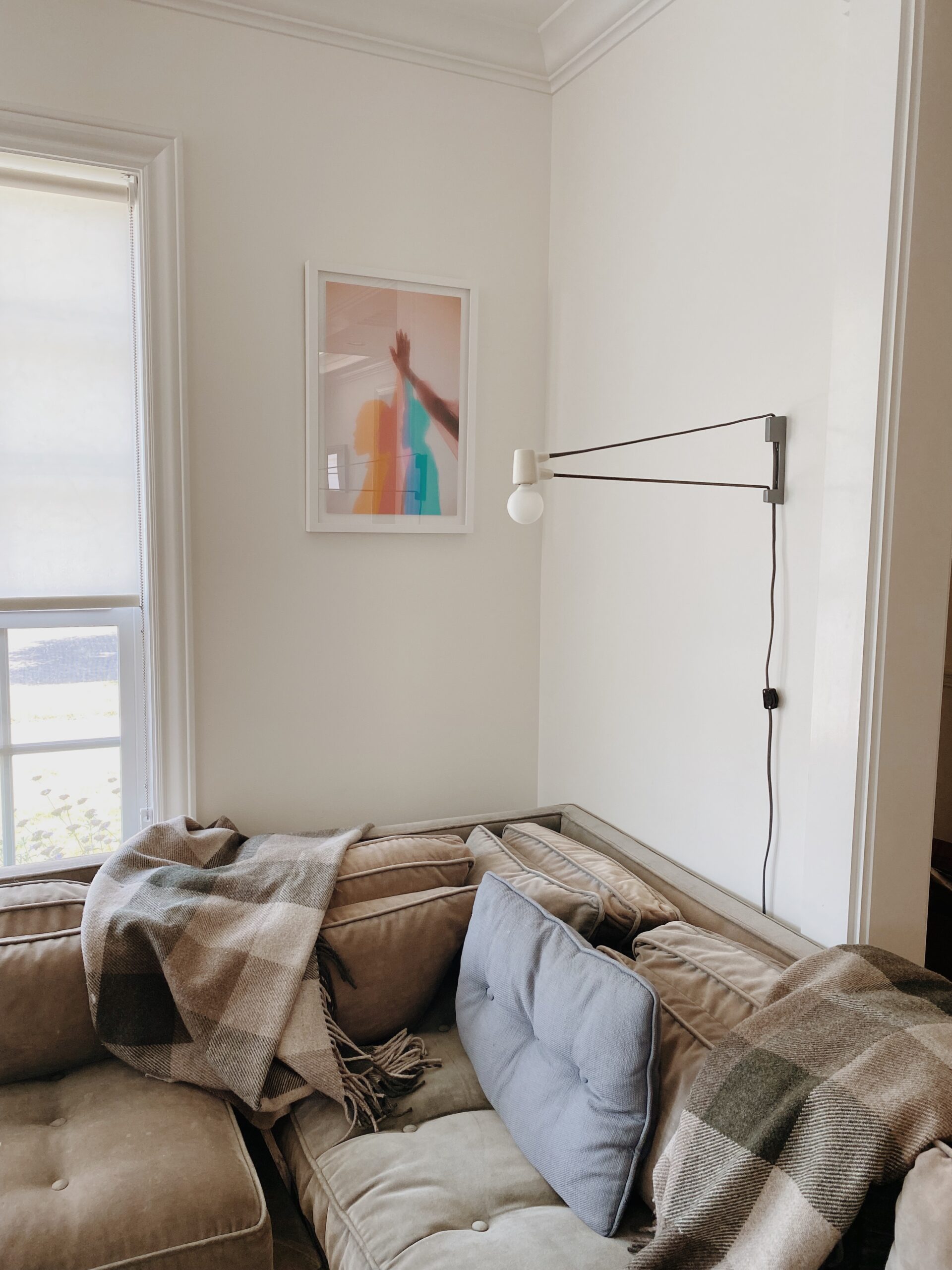 What drew you to your house when you bought it?
Our real estate agent asked us a few times to see the house. I initially said no as we just made an offer on this really cute Spanish style house and came in second. We were bummed, and I thought this house was a bit too traditional for my taste. It had awful landscaping and just other aesthetically unappealing things I didn't want to deal with, but I ended up seeing it after she convinced us, and I immediately fell in love with it.
Which is why you shouldn't have any expectations based on pictures. The house has an incredible flow to it, and once I was in it I could see all the small things I could do it to make it more our style. It just felt like home instantly. LA is a very competitive market, so I feel so lucky we got it.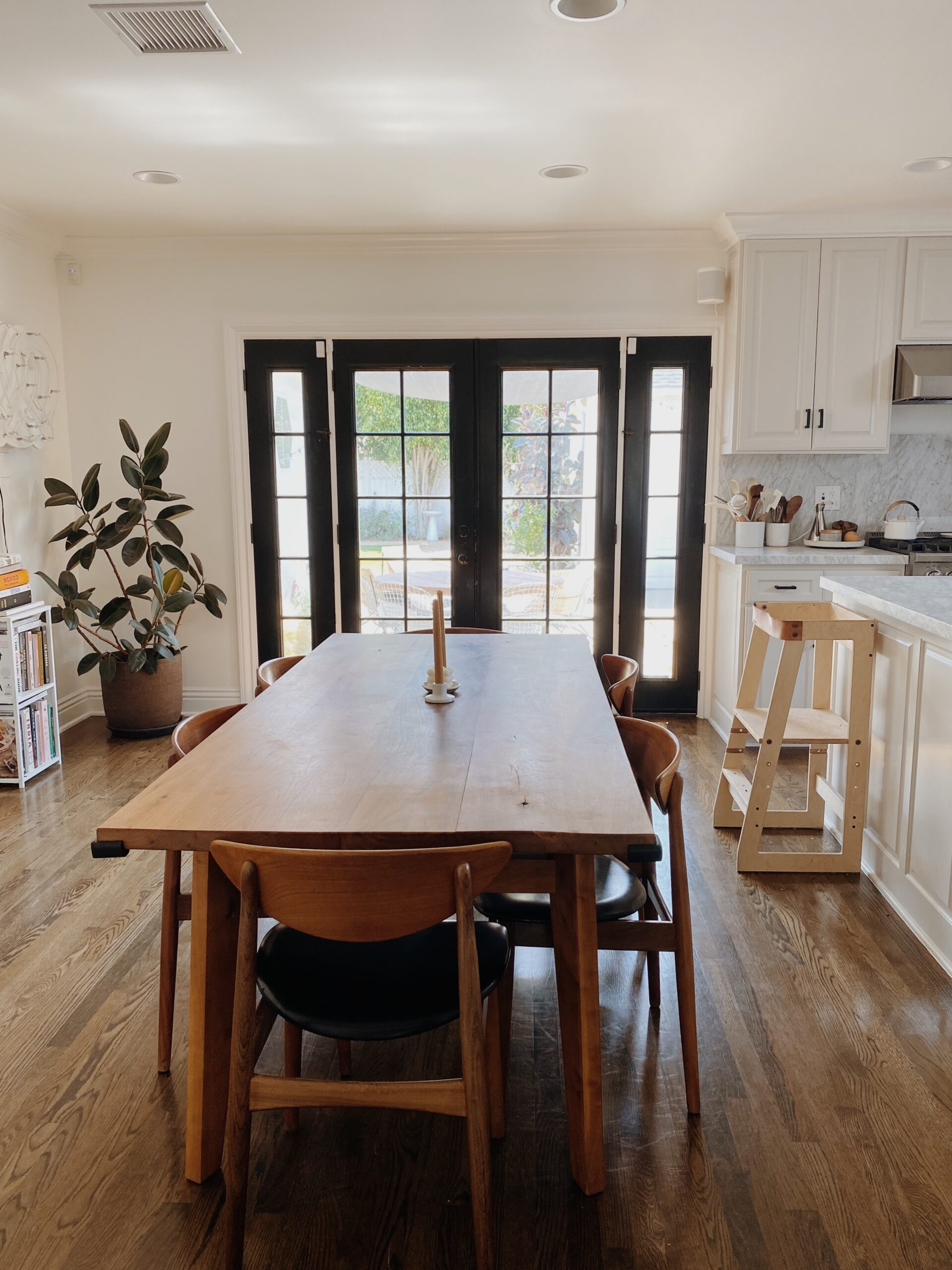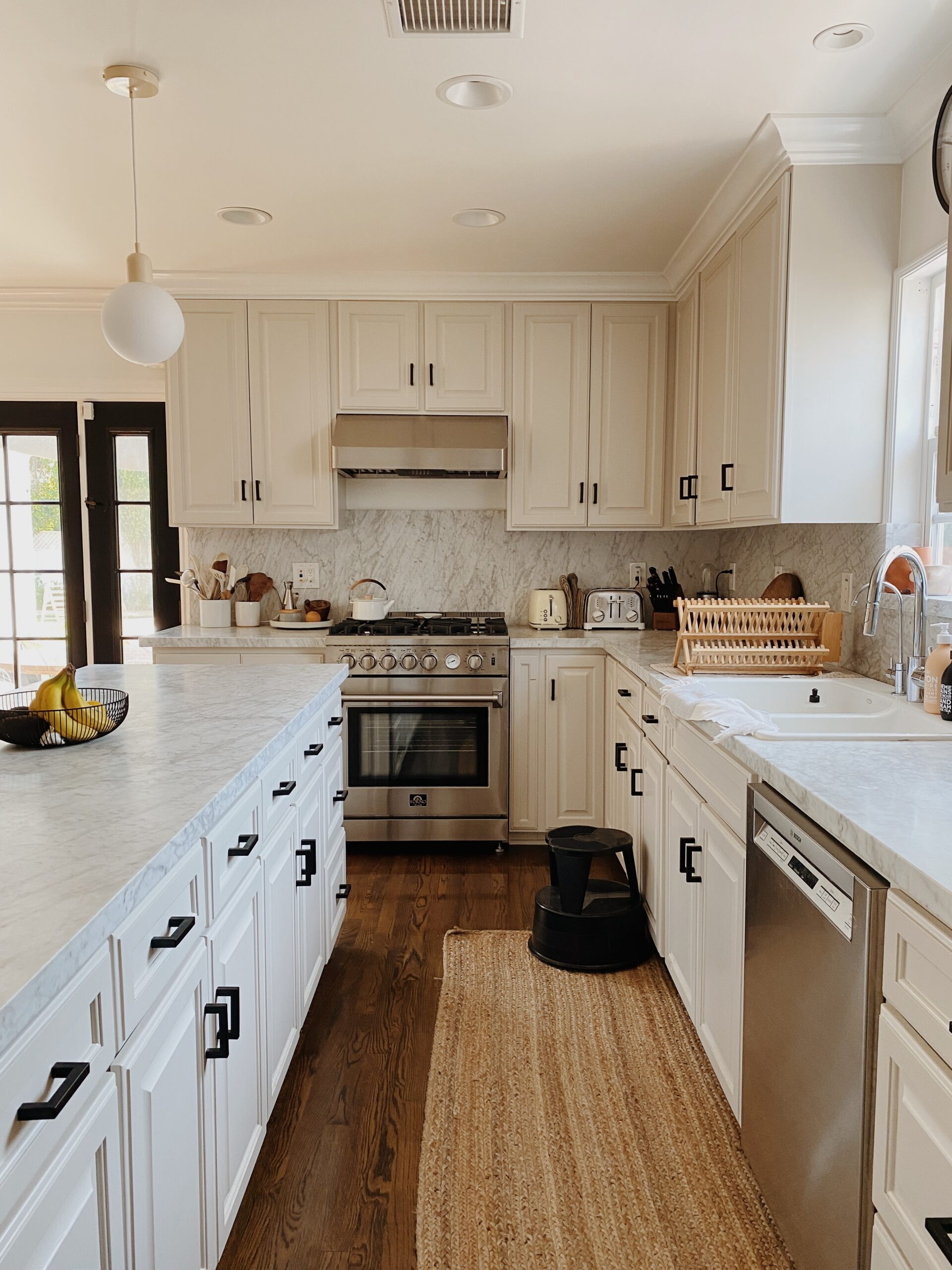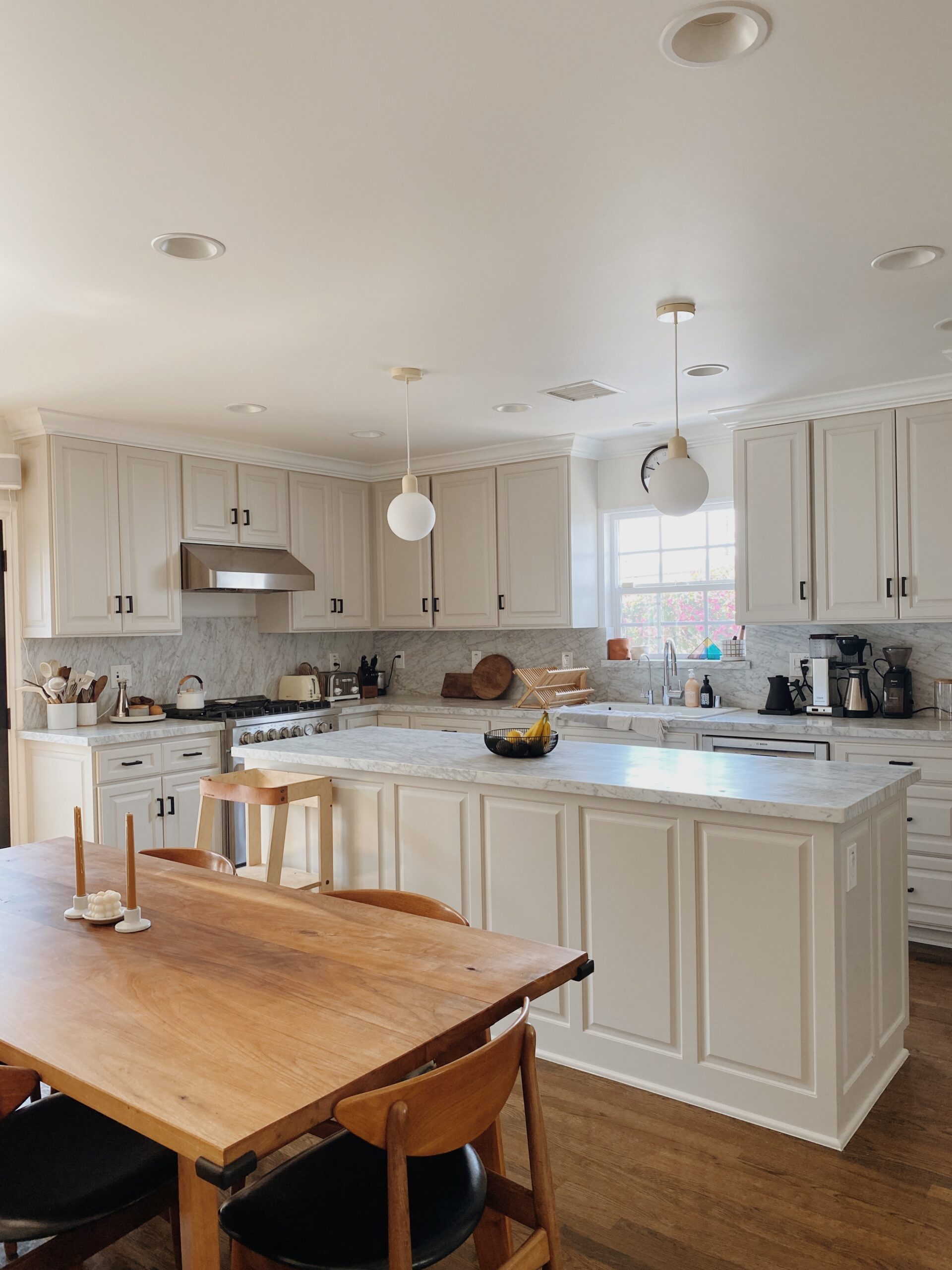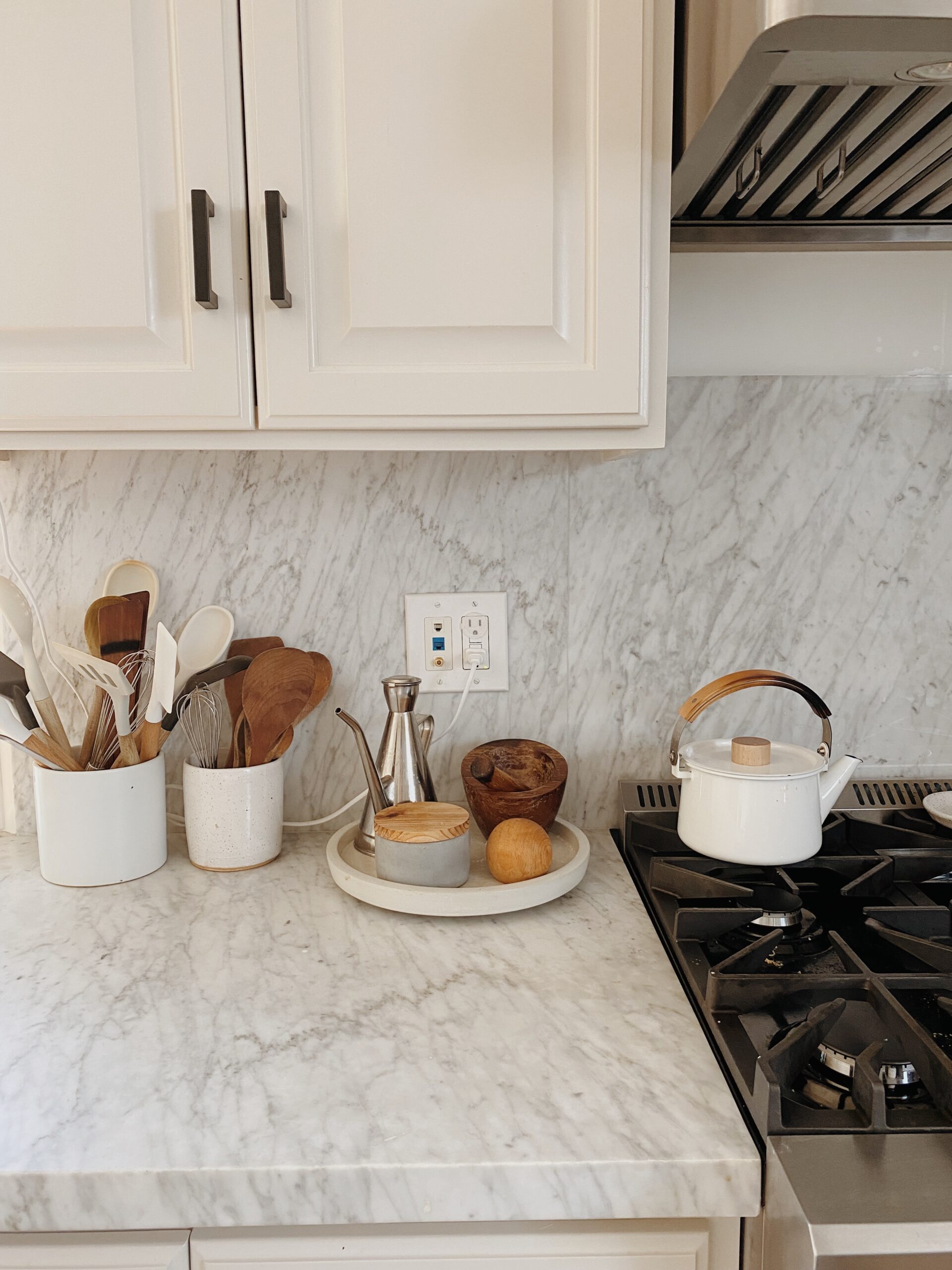 What would you call your style?
You and my husband told me rustic modern?
What's your favorite spot in the house?
The kitchen. I love cooking and baking for my family. We had a very tiny kitchen when we rented, and it was always hard to make big meals and clean after. Our kitchen now has so much space; it's a dream.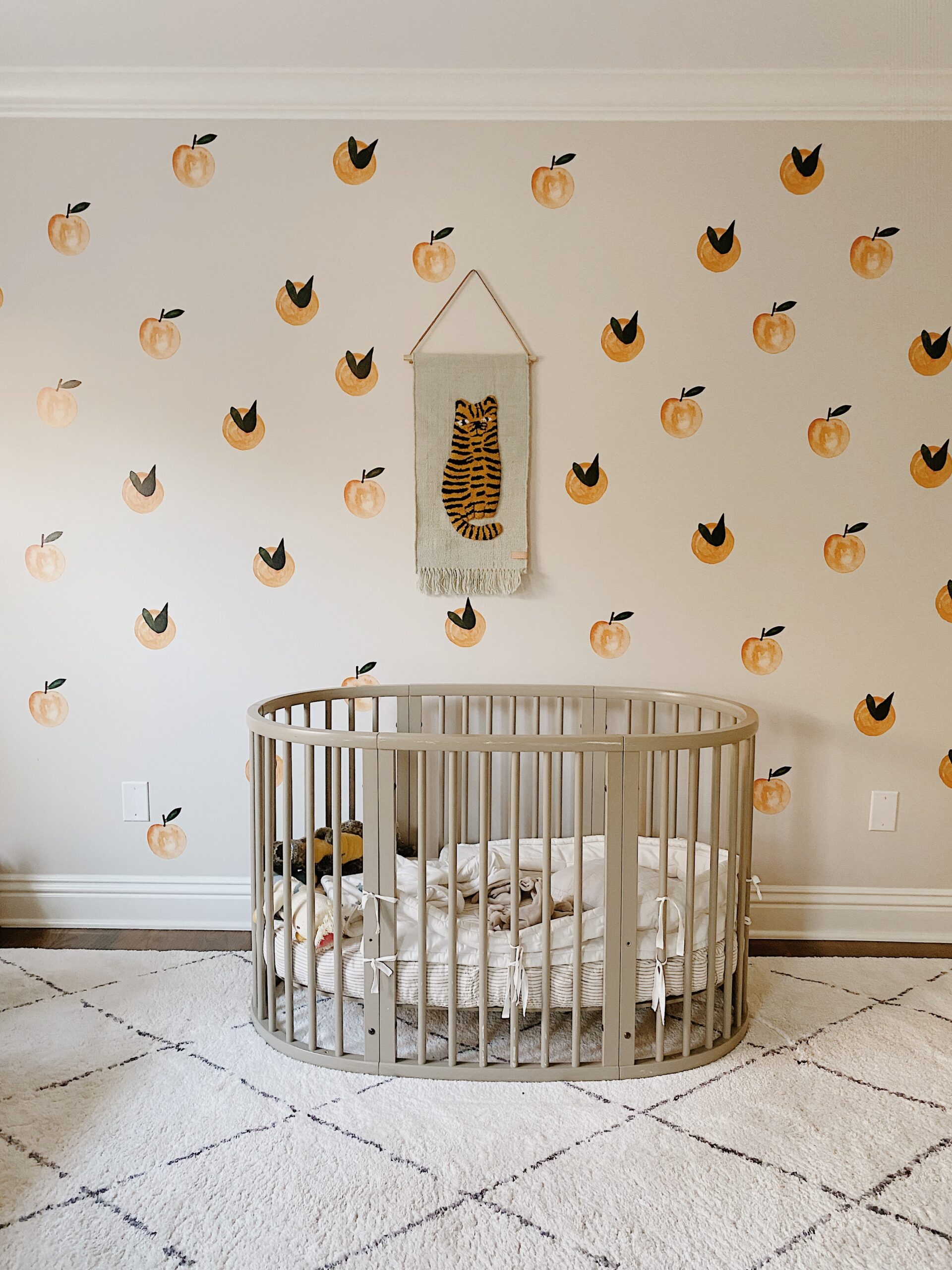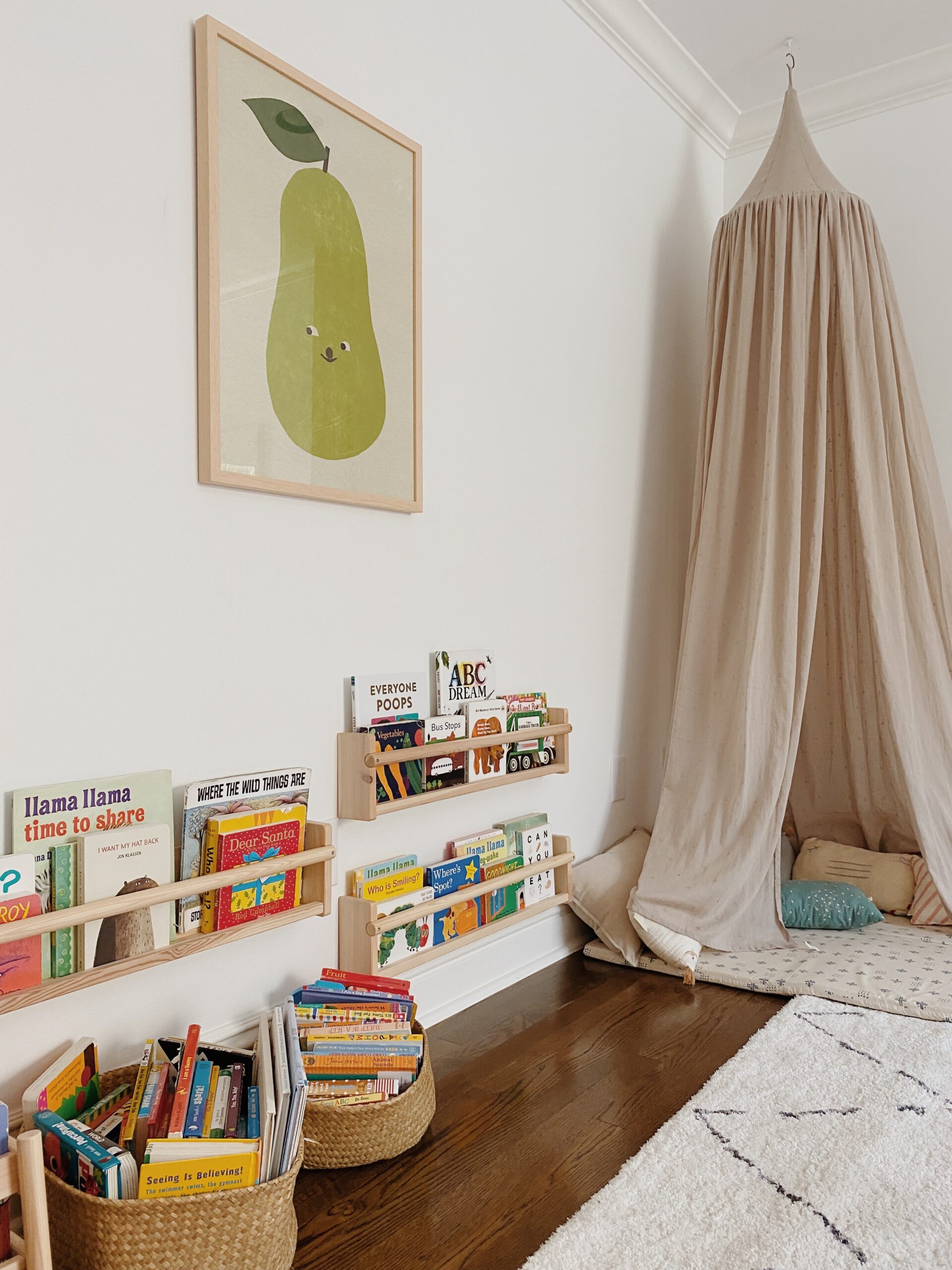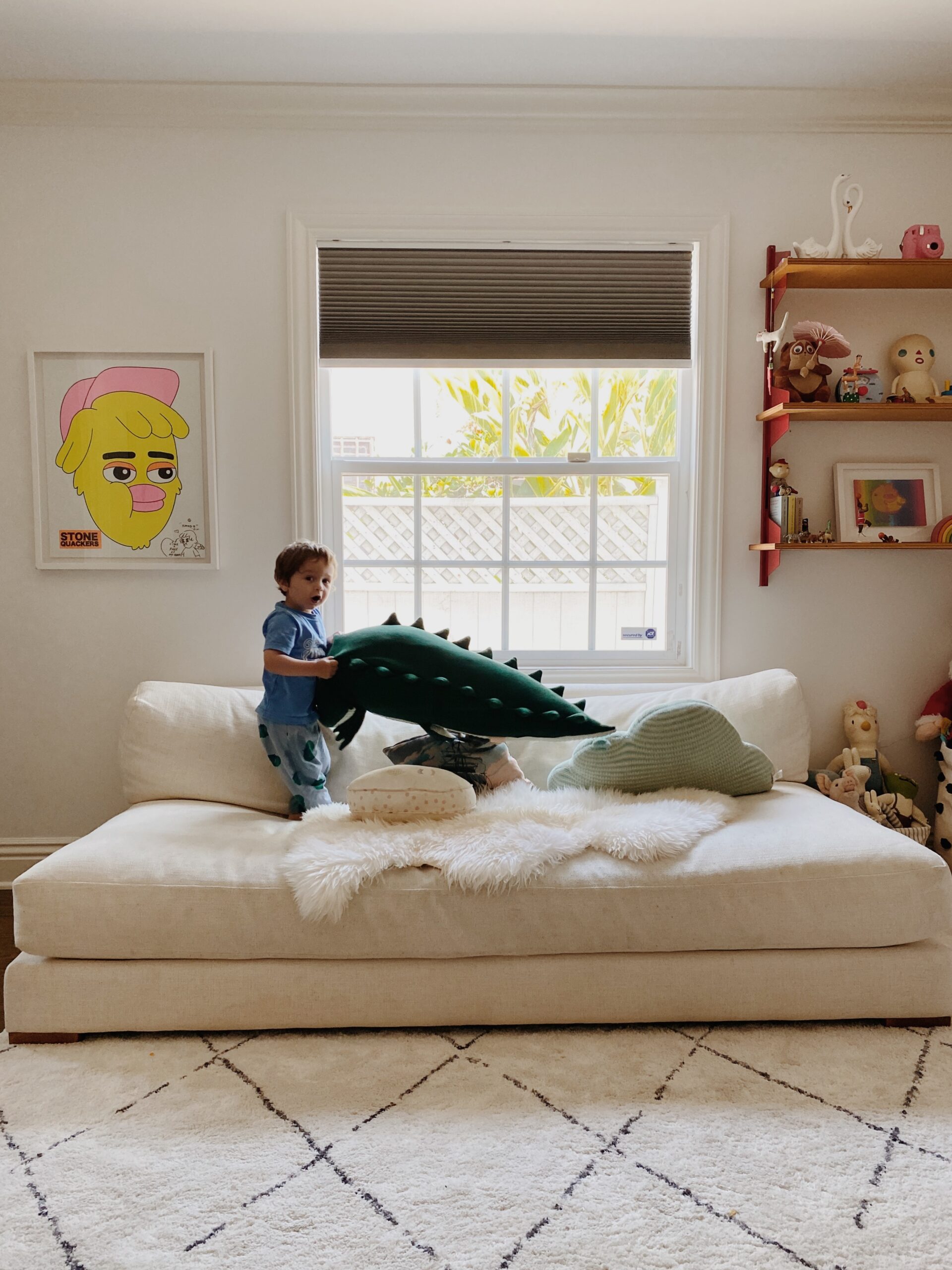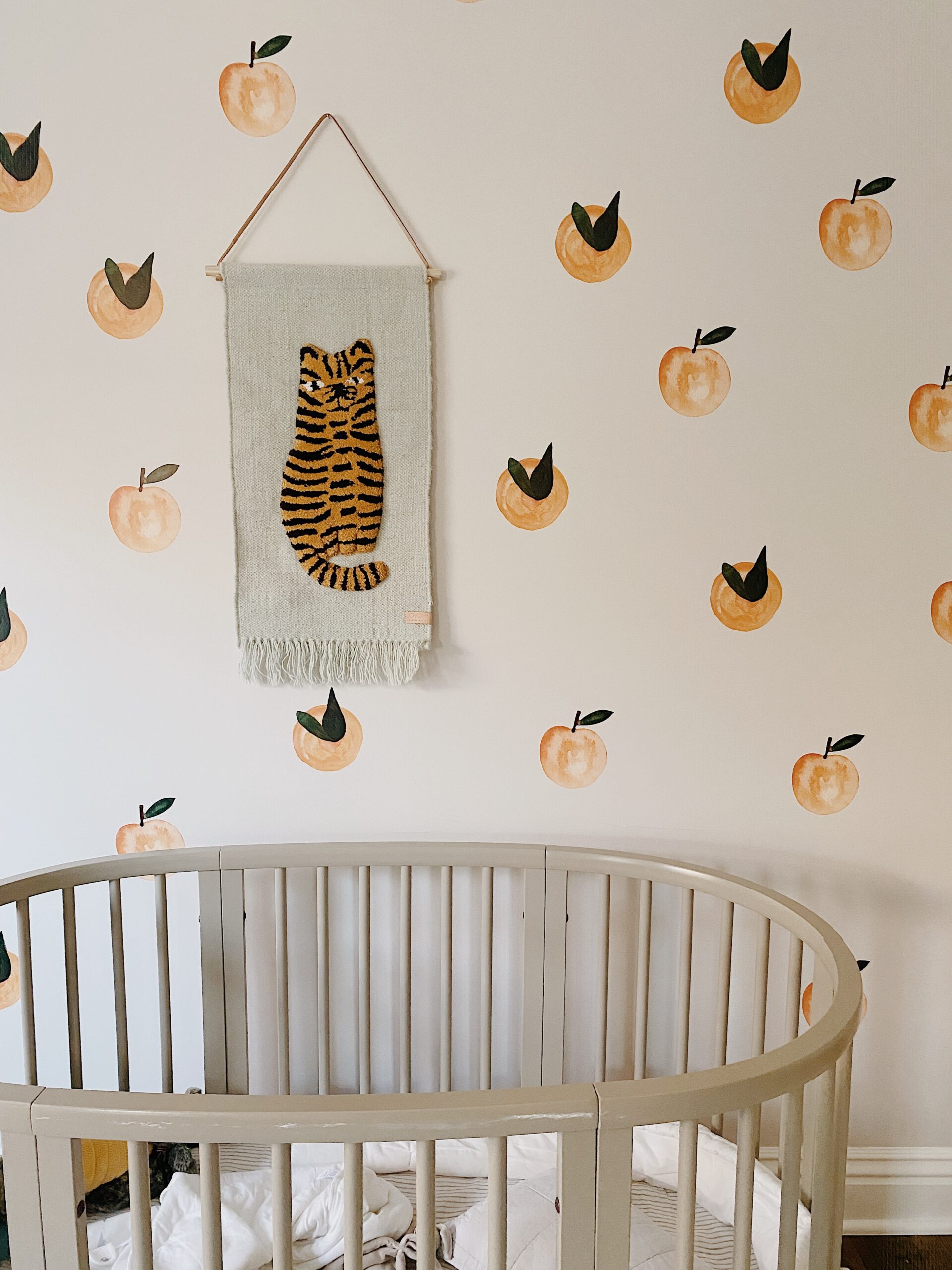 I love how you made so many small changes without having to do any major renovations! Talk more about that!
I changed all the lighting in the house, bathroom shower heads, bathroom mirrors, and all the faucets, which had a significant impact. We had ugly tiling around the bathroom mirrors that the painter removed. He also took off the molding on the fireplace. We painted the kitchen cabinets, bought new appliances, changed out the cabinet hardware, and got the marble counters honed, and it felt like a brand new kitchen. We painted all interiors and exterior of the house.
We also redid the landscaping. We took almost all the plants out and replanted drought tolerant and primarily native plants. We also got native grass which uses a lot less water than most grasses.
Can you tell us more about the marble honing?
The kitchen and bathroom counters were shiny and had a lot of scratches and etchings. There was a lot of wear on them. The selling agent mentioned I could get them honed to look new. It was probably the single best thing we did to the kitchen.
I found this great stone fabricator who said he could hone the marble to an all-matte finish. I love a completely matte, almost chalky look, and all the other stone specialists said they needed to have some shine on them and couldn't be completely matte. Then I found Paul, and he said it's harder to do, but he can do it. I'm still so happy with the results.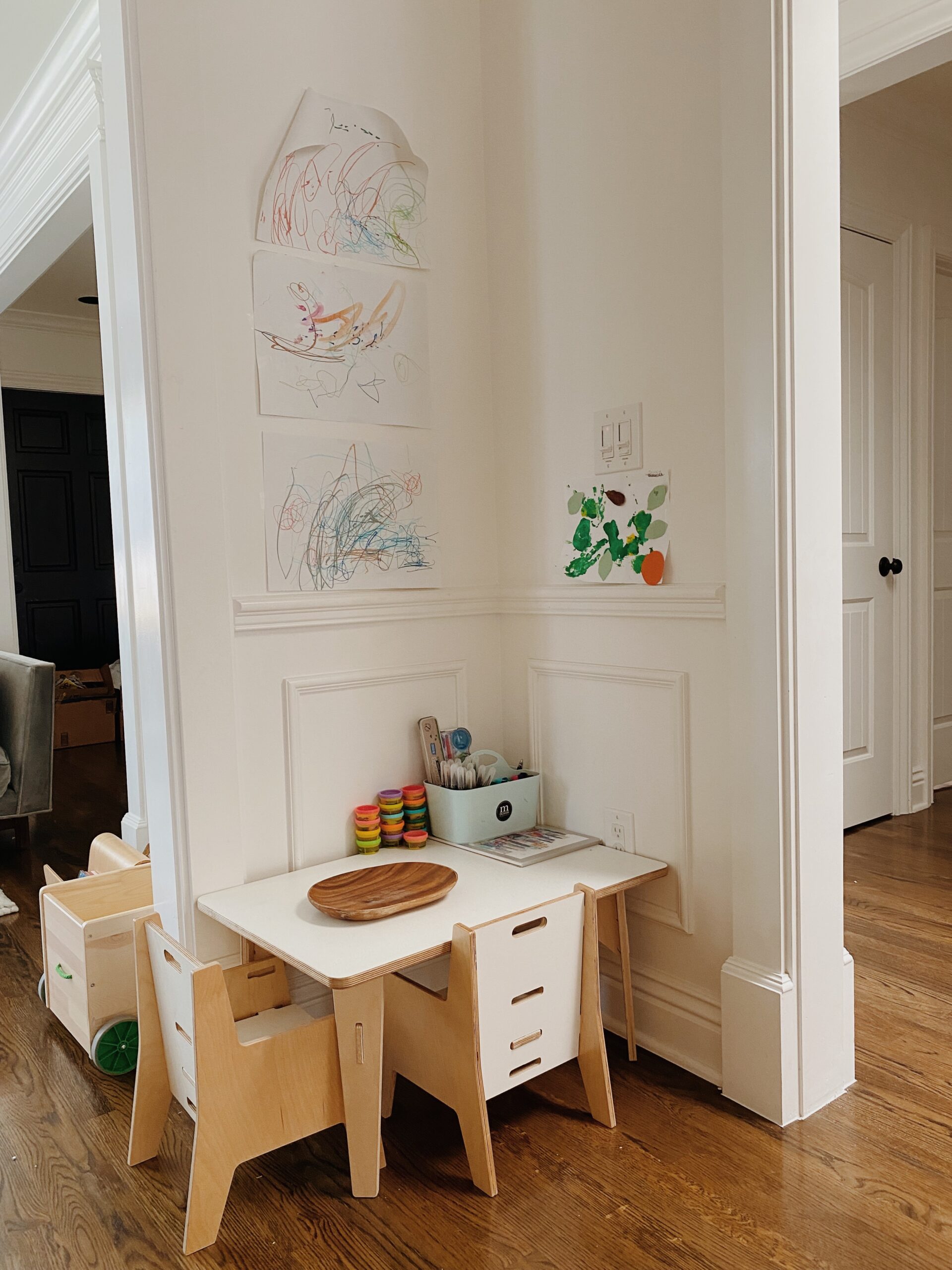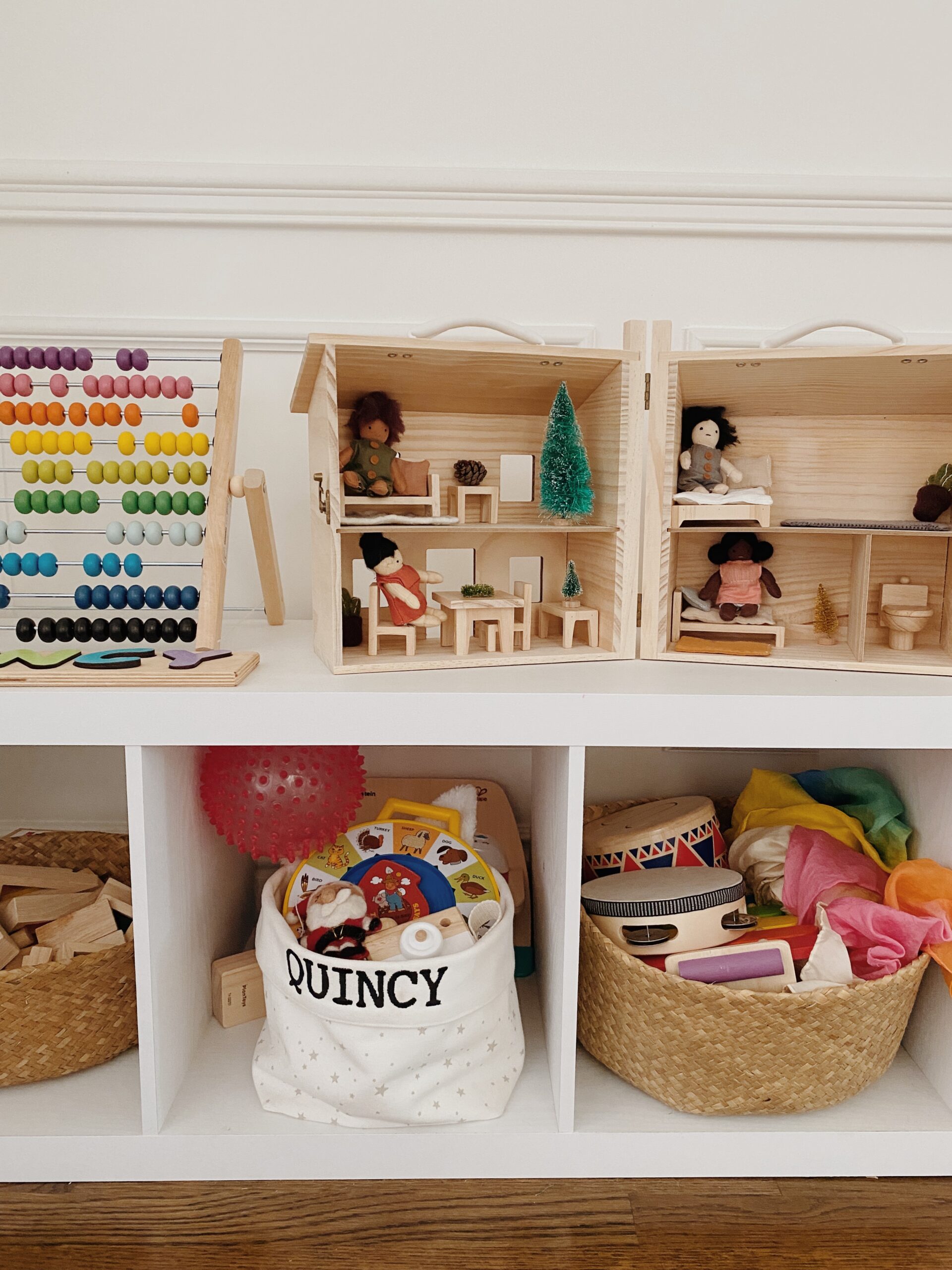 How do you feel about having such white fancy rugs with your wild child?
Haha. You have to let that stuff go with kids. I made a rule no eating in the living room and that lasted a week. My son gets food all over everything. When it starts to look awful, I get the rugs professionally cleaned.
What was the biggest splurge?
Paint. I know everyone says that's the cheapest fix to make a change, but maybe that's if you can DIY because that was such a big splurge having someone paint all the interiors and the exterior. I'm so happy we painted, though. It did change everything about the house. Another splurge was all the lighting fixtures, but also the most fun. Changing all that stuff makes the home your own.
What's something you want to change but haven't gotten to?
We are in the process of getting permits to convert the garage into a guesthouse! I'm also getting floating bookshelves made for each side of the fireplace.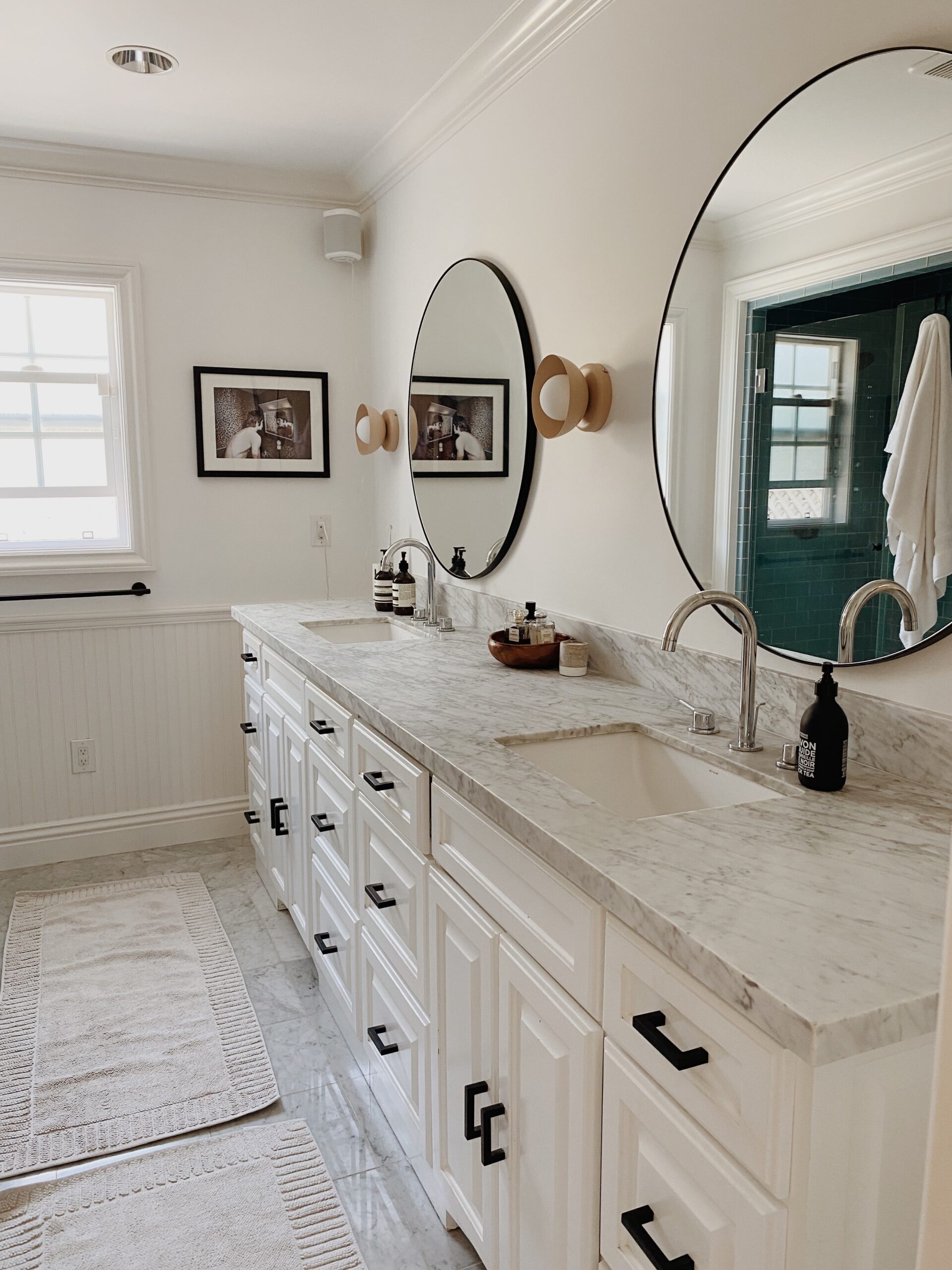 what's your best design advice?
Pinterest! I make boards for every room and it helps me visualize how to put the room together. Also a great place to get inspiration.
What's your favorite thing about your home?
I love the front exterior. It was the first big change we did when we did the landscaping and paint. My favorite thing to do is sit with coffee and stare at it. I'm really proud of it haha.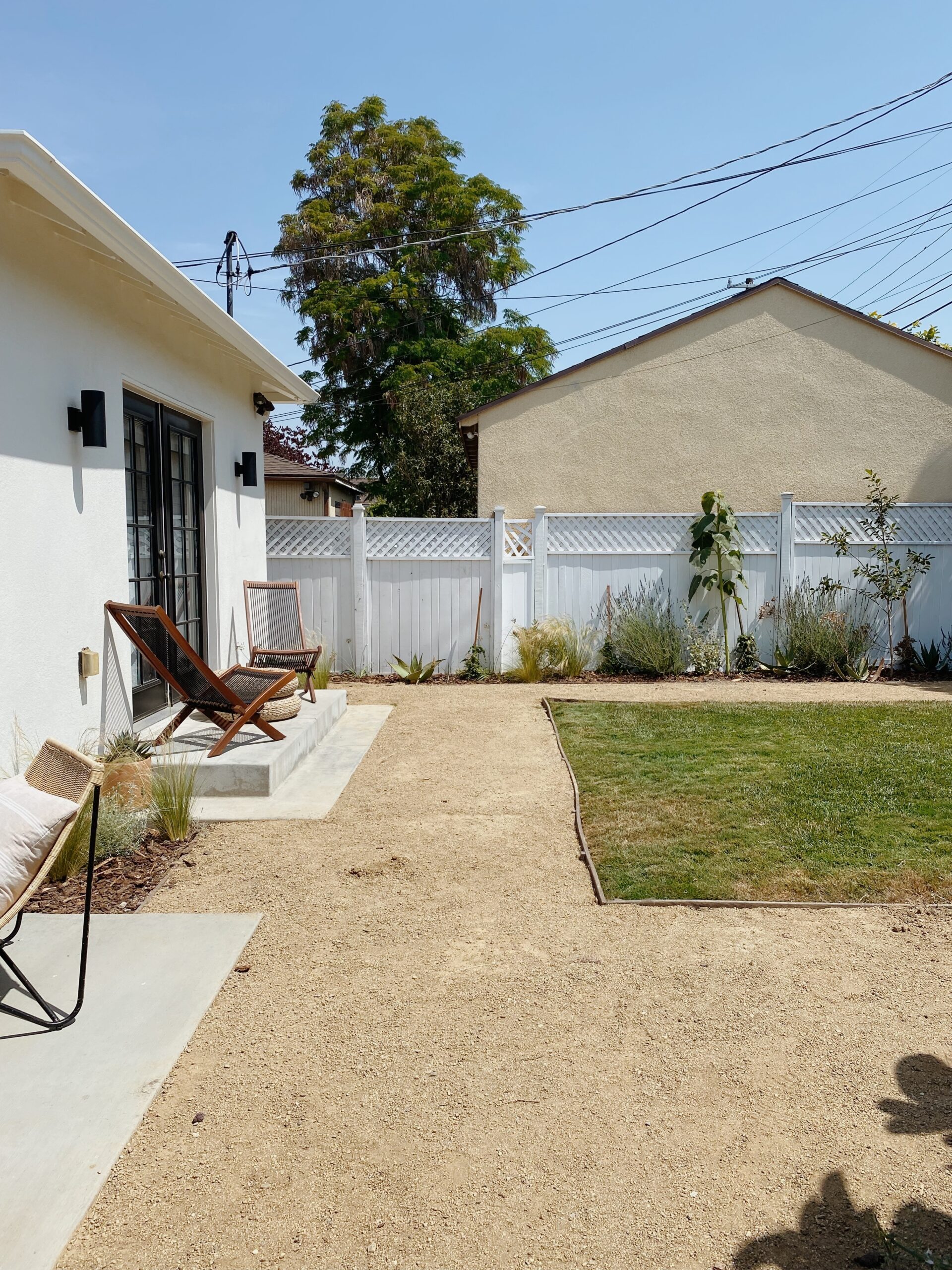 What are you watching/reading/eating?
Clickbait. It's not an actually good show, but I couldn't stop watching. I read a lot of parenting books. The last was "the whole brain child." My new treat obsession is dream pops. You can get them at whole foods. Also, everything from simple mills. I cook a lot and I try to make new things every week. I make a lot of dishes from minimalist baker.
Who are your favorite follows on IG?
Remodelista— Best for inspiration. It was everything when I was fixing up our house
Elsie Larson— she is so inspiring as a mom and creates such magic for her children. I especially love her children's bedrooms.
Jen smiley (Wake up and Read the Labels)— life changing!
What are 3 things helping you get through this time the most?
My son, my husband, and being able to call you 400 times a day.
---
and how about some before and afters?!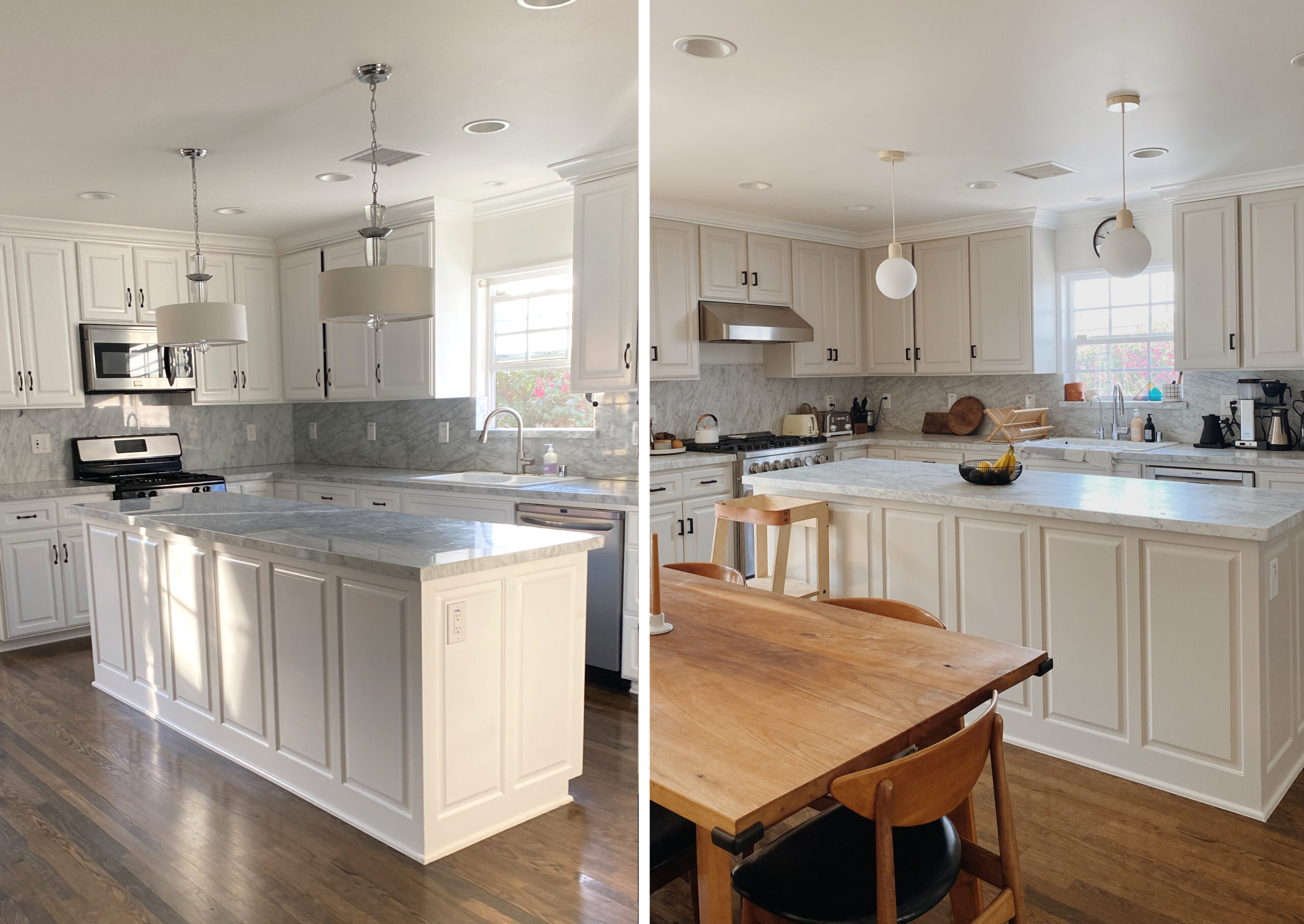 nicole had the marble honed to make it matte, painted the kitchen cabinets and swapped the lighting, hardware and stove.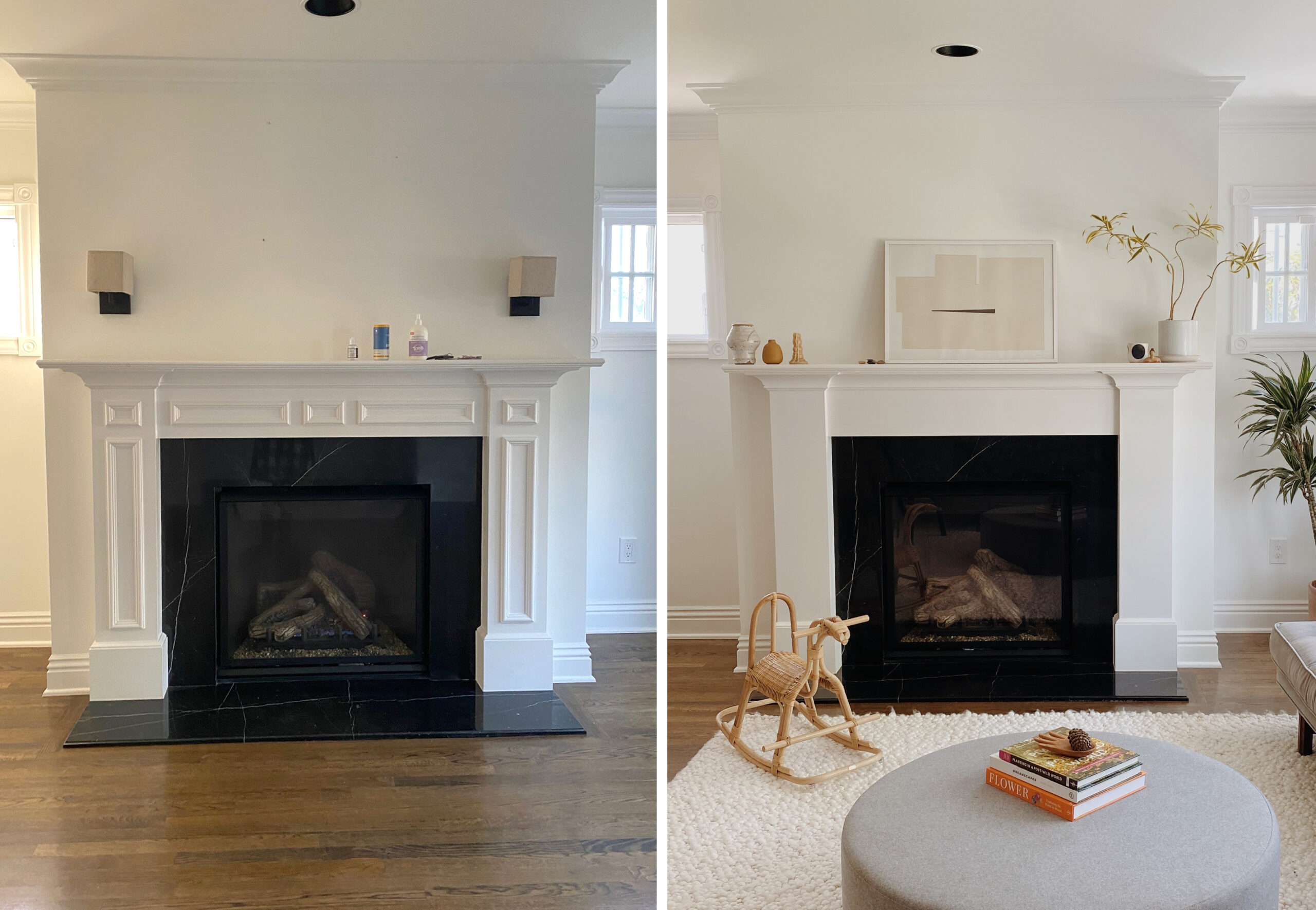 on the fireplace, she removed the molding and lighting but it looks so different in the after!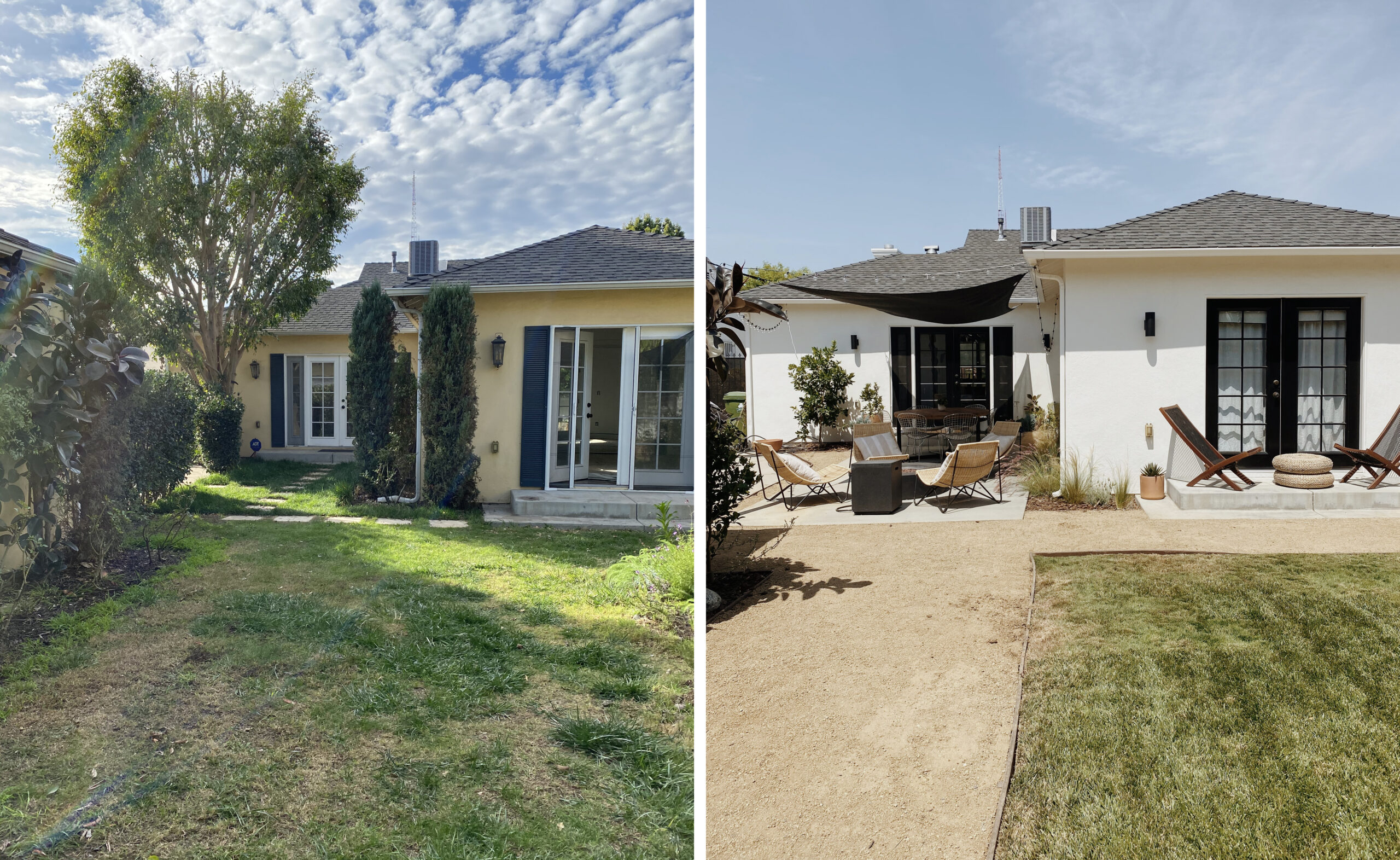 in the backyard they added decomposed granite, painted the house white with black doors and added a slab of concrete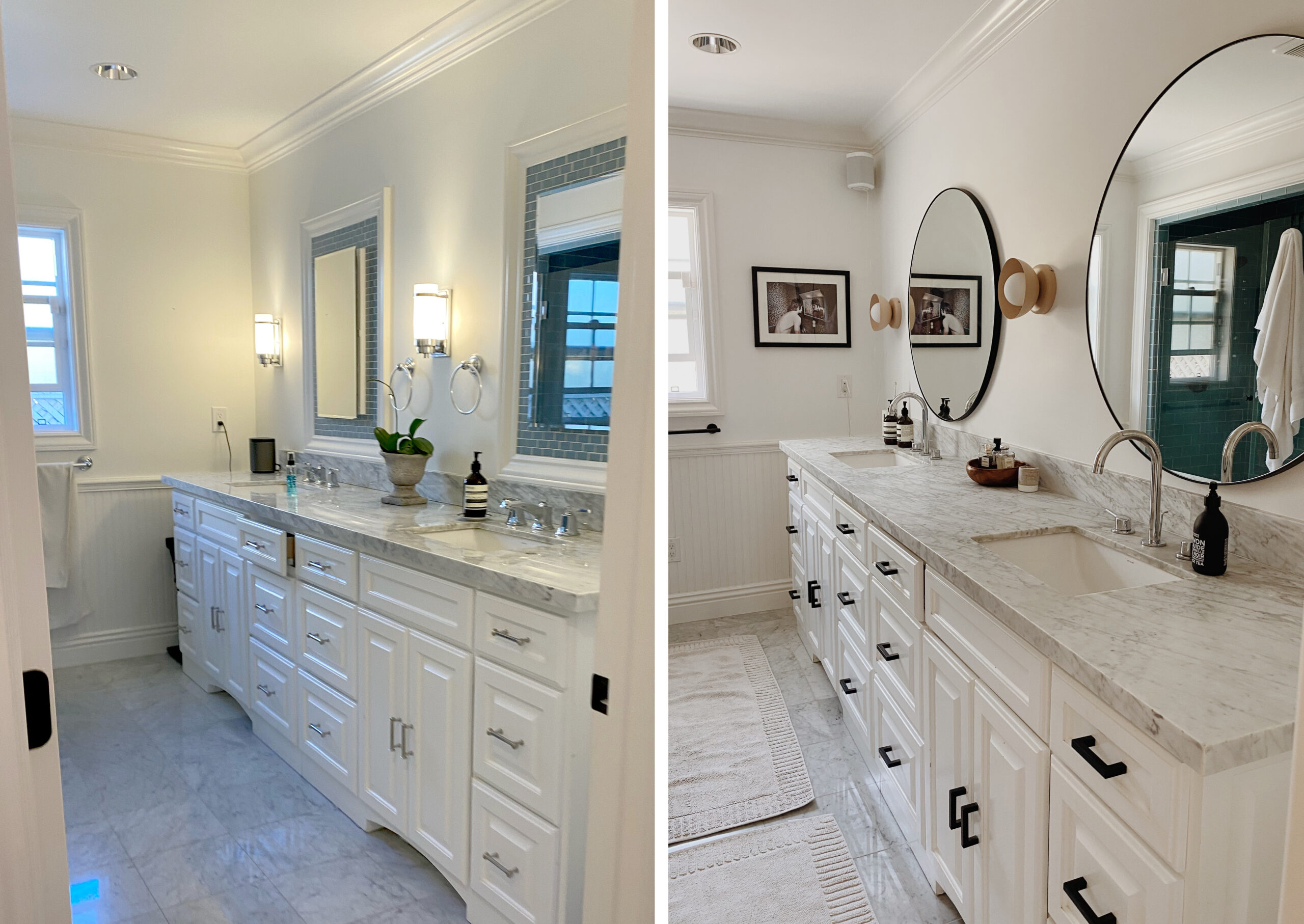 in the bathroom, removed the tiled medicine cabinets, added new mirrors, lighting and hardware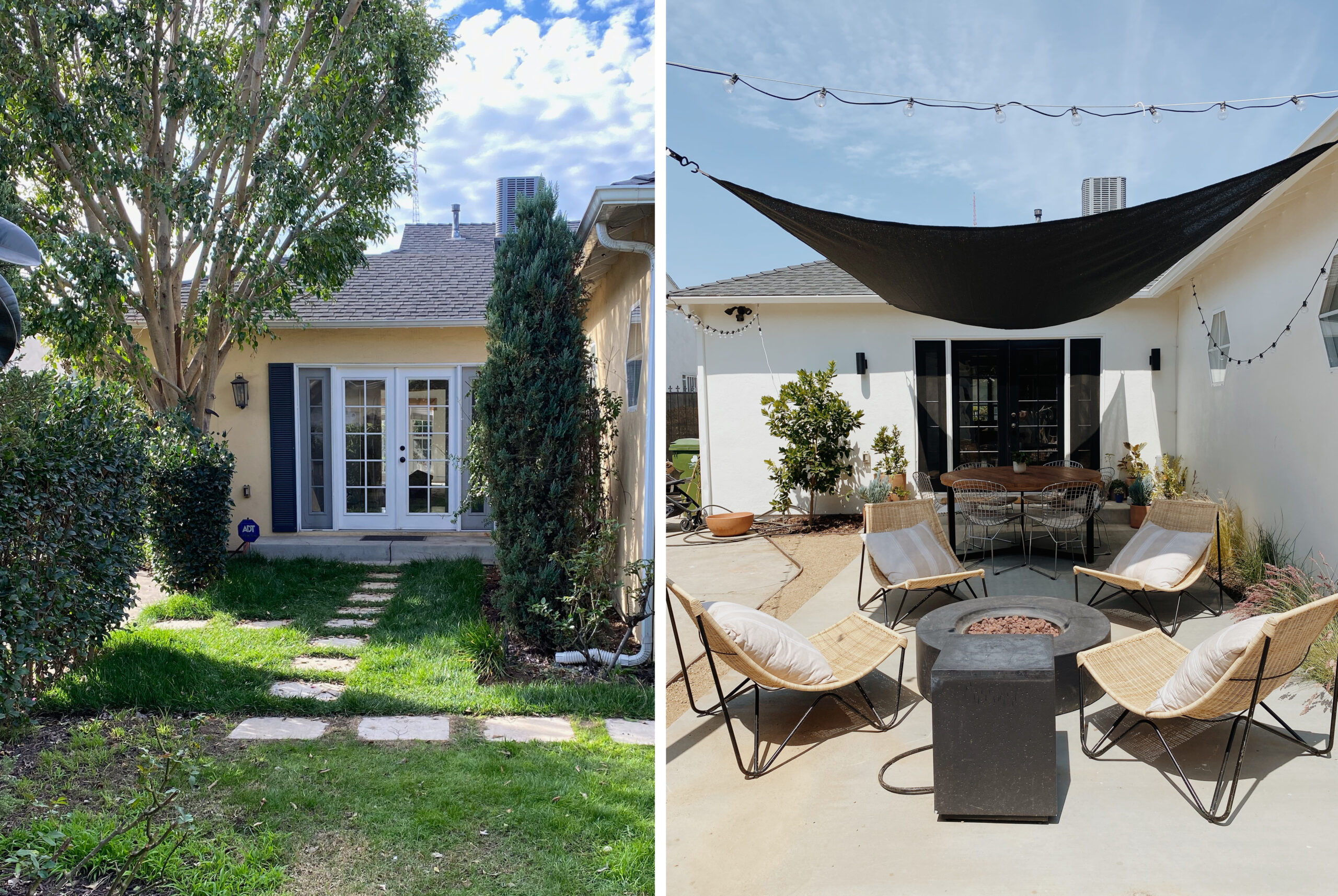 the new concrete area they use for dining and lounging
---
sources:
kitchen—
paint color: Simply white by BM
cabinet color: Collingwood by BM
Faucet
Pendants
Table
Chairs: vintage
Hardware (similar)
Oven
Range hood
Dish rack
Runner
Toddler tower
Kettle
lazy susan
our stone specialist (in los angeles)
bathroom—
paint color: Chantilly lace by BM
Mirrors
Faucets
Sconces
Bathmat (long size discontinued)
Art
Hardware (similar)
primary bedroom—
Paint: Simply White by Benjamin Moore
Bed
Dresser
Nightstand
Pendant
Sconces
Rug (color I got was melange, but might be discontinued)
Chair
Pouf
Art above chair: Vintage
Art above bed
Laundry baskets (similar)
living room—
Paint: Simply white by BM
Credenza: Vintage
Sofa: 1950s vintage sectional reupholstered by interior designer Tamar Barnoon
Rug
Pouf
Side table
Art above sofa: Jimmy Marble
Sconce
Art above fireplace
Throw blankets
Rocking horse
Shades
playroom—
Paint: Simply white by BM
Montessori shelf
White shelves
Table and chair set
Rug (similar)
Dollhouse
Art: Ben Jones
nursery—
Paint: Accent wall: Balboa Mist by BM and the rest is Chantilly lace by BM
Peaches Decals
Crib
Canopy
Chair
Bookshelves
Rug
Art
Sofa
Shelves: Signal shelves by Brendan Ravenhill and Chris Adamick
Window shade
Crocodile
Lion
Pendant
Toy storage
Tiger wall hanging
Playmat
backyard—
Exterior Paint Color: White Dove by BM
Dining Table
Dining Chairs (Dupe)
Highchair
Lounge chairs
Fire pit (dark color currently not available)
Sun shade (similar)