help me pick out dining chairs?
it's been a long while since i've done any home stuff, but now that we've been married a tiny bit, we are wanting a house real bad. before the new house though, i got us a new dining table with all the gift cards we registered for (!!). unfortunately, our wishbone chairs are really short with the table, and now i'm thinking we need to sell our wishbones and replace with some taller chairs.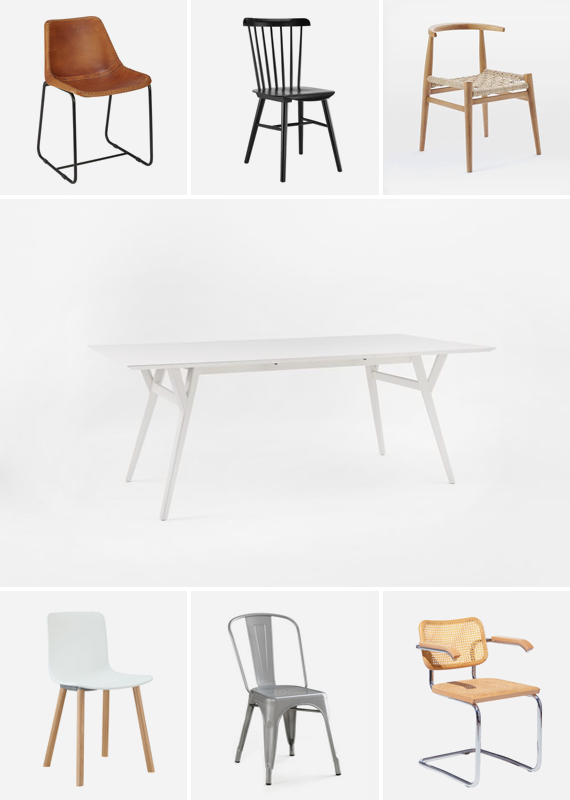 but i'm super indecisive, so help me and tell me which ones would look the best?!
01. kind of obsessed with these, BUT someday i kinda want a brown leather couch, and that sounds like a lot of brown leather.
02. black shaker chairs are totally in right now. and i love jumping on trends.
03. these might be just as short as our current chairs, but i love them. and i'm currently too lazy to measure.
04. the white + wood could look real good? understood?
05. we had these at our wedding, so they'd be a nostalgia chair for us. but they could also work outside someday.
06. lastly, my dad has four of these. i've claimed them as my own and been considering paying to have them shipped from boston for a few years, should i just do that?! (it'll prob end up costing the same as a new set)
help! what's your favorite?