pretty everything : toilet brushes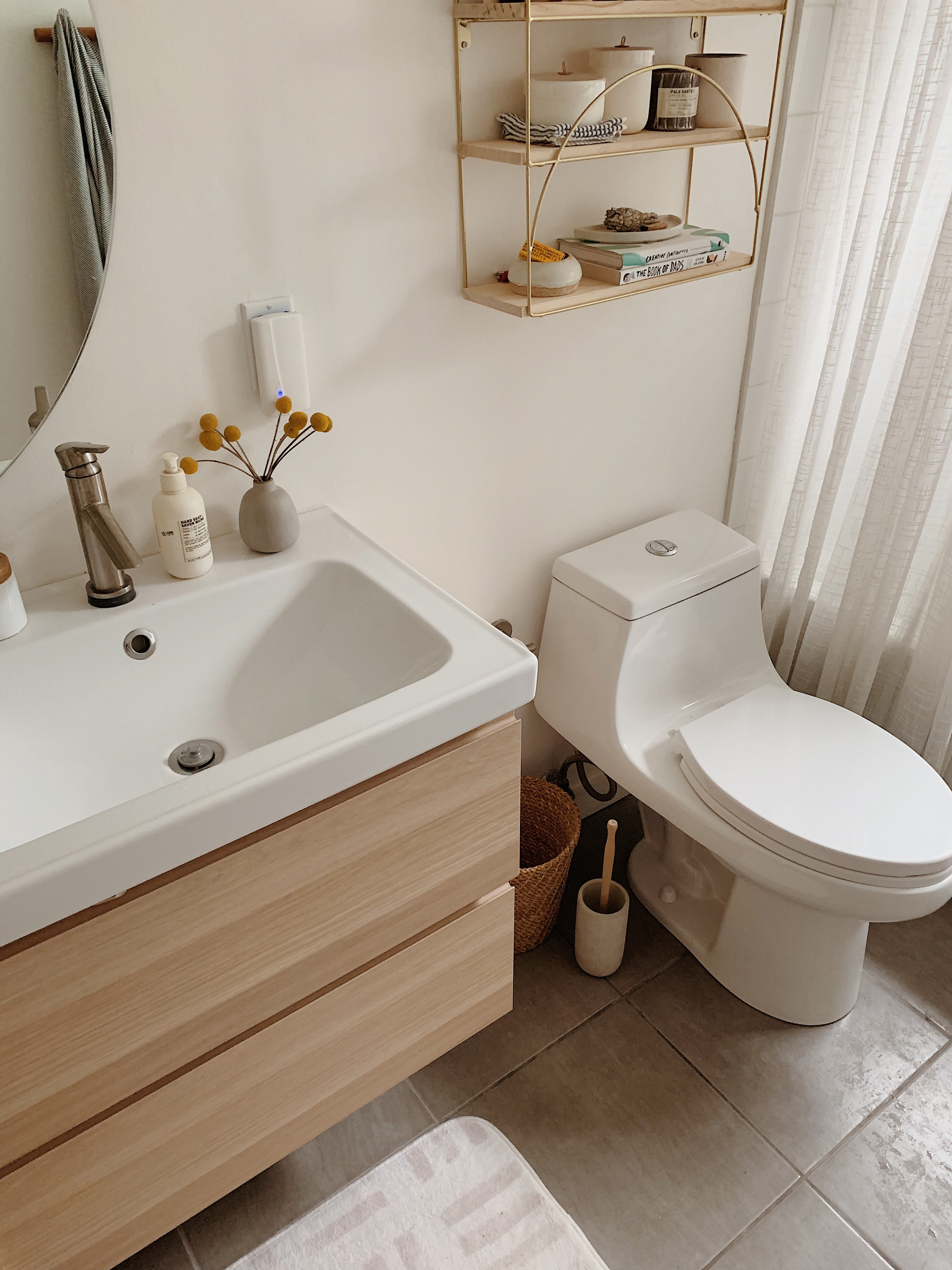 in my lifelong battle to try to never buy ugly things, i'm going to try to do these roundups as more of a regular series (…have i said this before?) since we're renovating the bathroom, i've been on the hunt for an attractive modern toilet brush, so of course i wanted to round up my favorites for you!
these range from around $10-$85 so there's one for every budget (i decided to exclude one that was really handsome but $175 because i'm all about pretty things but honestly who would spend that.)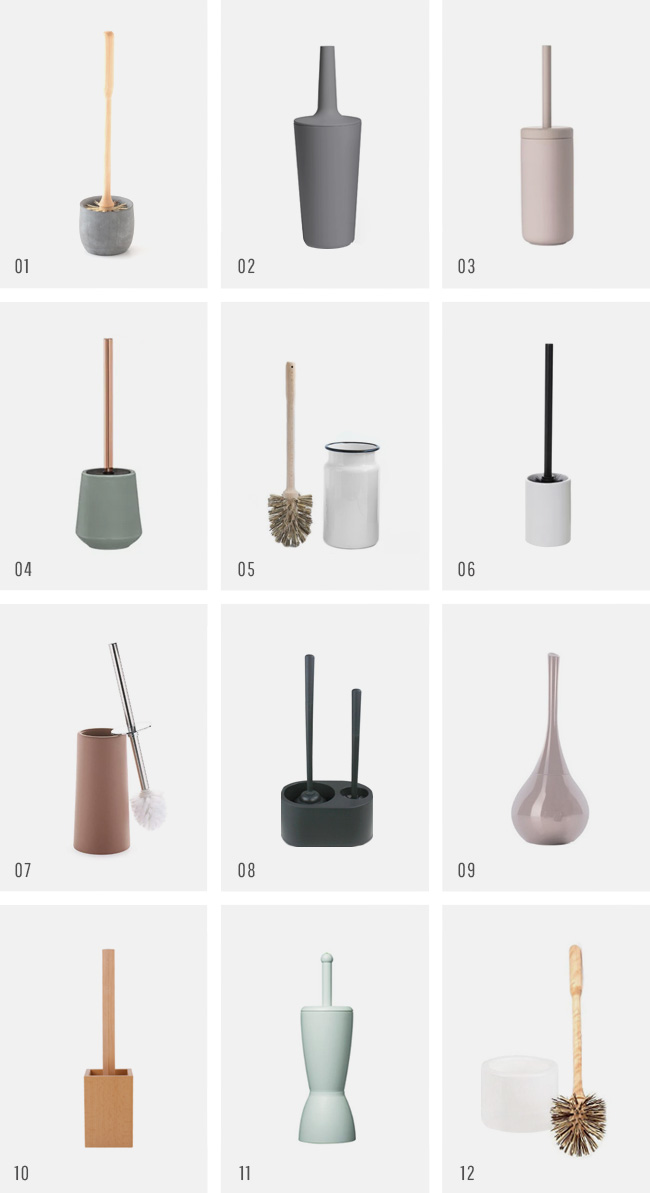 01. concrete toilet brush set $84
02. umbra charcoal free standing brush and holder $20
03. zone denmark ume toilet brush $70+
04. copper & green porcelain toilet brush $53
05. enamelware toilet brush set $42
06.  mayna free-standing toilet brush and holder $22
07.  toilet bowl brush and holder (in my favorite color!) $12
08. plunger and toilet with holster $13
09. ceramic lavender toilet brush $40
10. redecker wooden toilet brush set $50
11.  dip-san toilet brush holder (this one actually sanitizes the brush!) $30
12. iris hantverk birch wood toilet brush and holder $30
my toilet brush was from amara but seems to be sold out– they have some really good ones too.