it's finally here! i hope you're celebrating this week, and if you're celebrating, i hope you're as excited as i am to be celebrating. ok anyway, this year has been amazing and stressful and enlightening — and i spend almost every waking moment brainstorming and planning and making for this blog so i'm really excited to take a few days off and shut off my computer for a change.
my family is all going to be together for the entire week starting today and we're going to HANG OUT and i can't wait!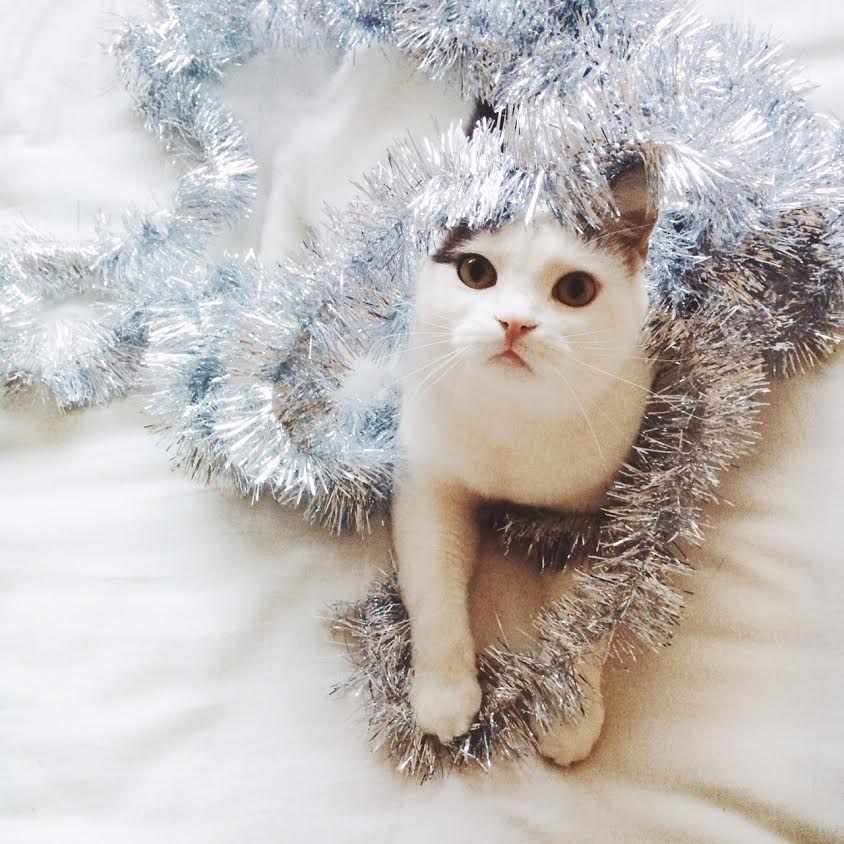 holiday lucy says happy holidays. and omg. when i took this photo i couldn't stop smiling.
and because i can't let the new year start without one last DIY — come back on thursday for a fun NEW YEARS EVE DIY!