is going brunette a thing i could do?
I've had blonde hair for a while now. A bunch of years! And for a good chunk of that time, I've been kind of wanting a change. You know you think you want a change and then you do it and you're like "oh SHIT". I chopped off a good portion of my hair a year ago, and then I grew it back. So now it's like it was before.
Here's a secret: I'm naturally brunette. I guess. I don't really know what the natural color is anymore, but I'm assuming I wouldn't have to have my hair done every 6 weeks. But what if you're better blonde. What if you just can't tell. What if you go brunette and then it looks awful and it takes so long to go back to blonde. What if you're secretly like Kristen Wiig and your hair actually looks amazing brunette and you're so much better that way? So many questions. I like to think about these things and not do them. Maybe I'll do them sometime. After all, it is autumn soon… and brunettes love autumn or something? Is this something other blondes debate? And torture their mind over? Or vice versa?!!?!?!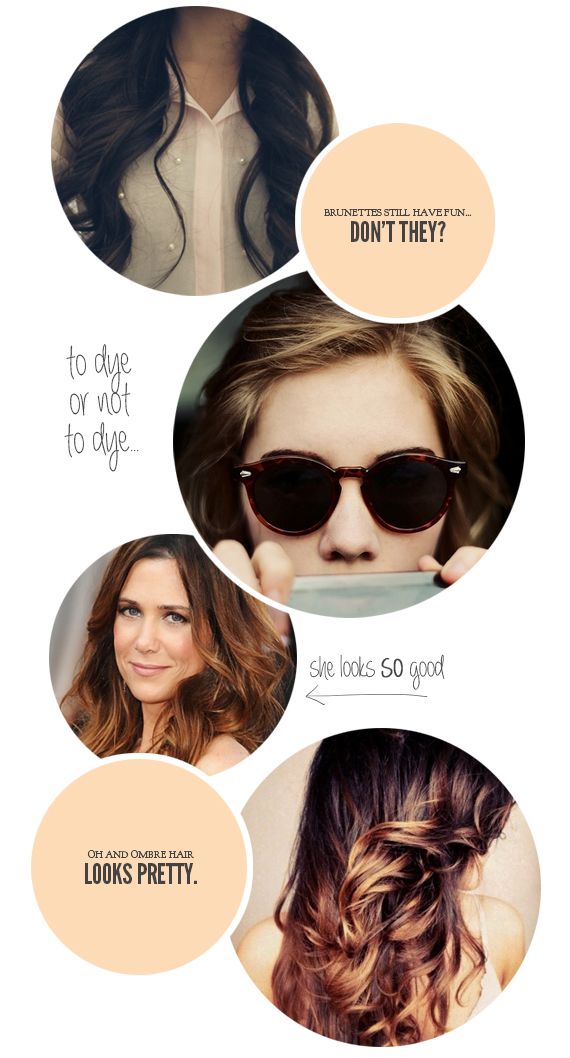 And when speaking of brunette, I cannot not mention my dream hair brunette idol/tv bff, Carole Radziwill.