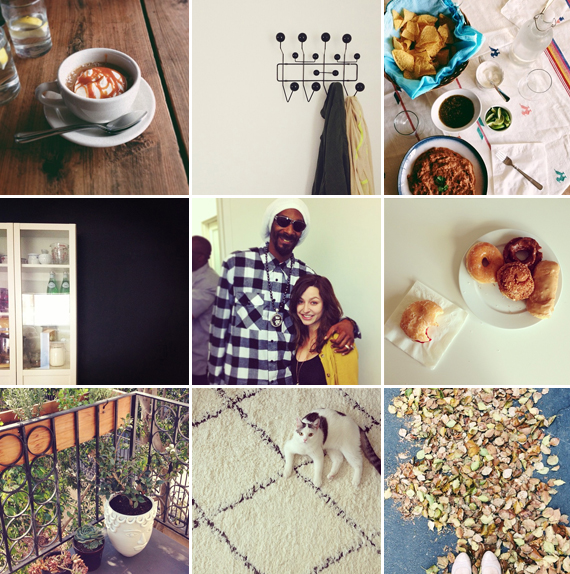 so it's kind of almost summer but i refuse to not eat sweets everyday. if you live in la, go to gjelina and have the butterscotch pot de creme. if you don't want to drive to venice, i don't blame you. so go to mozza and have the butterscotch budino instead. i've been really wanting to try to make it at home, but the serving size is like 10. when the hell am i having 10 people over for dinner?! also, eating tacos almost everyday. it's bad.
anyway, buying some stuff for the place like this fake eames hang-it-all. also that rug. that beautiful beni rug. i have been looking for the perfect one that i can actually afford for five years now. now that they're super trendy, they're much easier to find. the first time i saw one was my first visit to the parker palm springs where i called and asked if i could buy it and they said it was $5k. well it's been years but i have my own now (and it was half off!!!!)
we painted our chalkboard wall in the kitchen. will take photos when we are allowed to chalk it. and i am loving living in a more natural setting with leaves and trees and it's inspired us to garden on our balcony. we had a front yard at the old place and never bothered. i love echo park a lot.
oh… and forgot to mention i met SNOOP [dogg] LION!!!!!!!!!!!
FOLLOW ME ON INSTAGRAM SO YOU DON'T HAVE TO READ MY BLABBERING.
@almostmakesperfect