i link you : national donut day edition
although i don't usually get on national ____ day holidays  — if you watch last week with john oliver, you may have seen that compilation of the INSANE made up holidays such as :
national biscuit day, national nylon stockings day, national odometer day, national third shift workers day, piercing day, hepatitis testing day, international museum day, pack rat day, national ride your bike to work day, wear your life jacket to work day, chronic fatigue syndrome day, dance like a chicken day, national limerick day, apple pie day, national hummus day, national pizza party day and national chocolate chip cookie day.
but i like donuts. so why not. happy national donut day!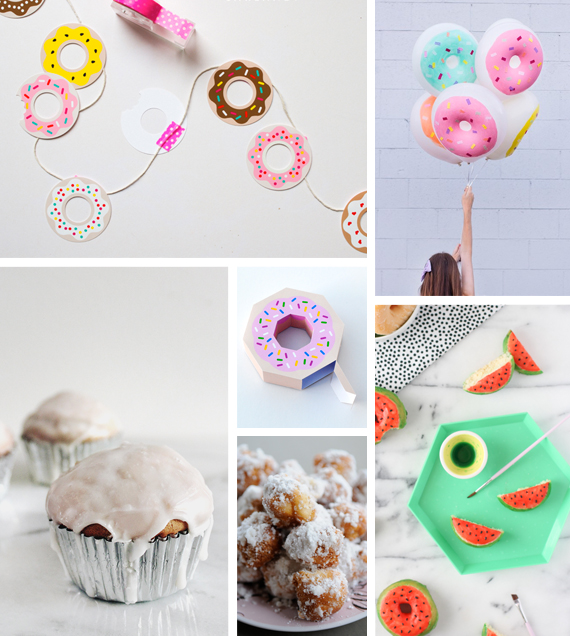 01 | donut printables by oh happy day
02 | diy donut balloons by studio diy
03 | glazed donut cupcakes by almost makes perfect
04 | a printable donut gift box by mini eco
05 | diy donut hole wedding favors from ruffled
06 | watermelon donut diy by paper & stitch