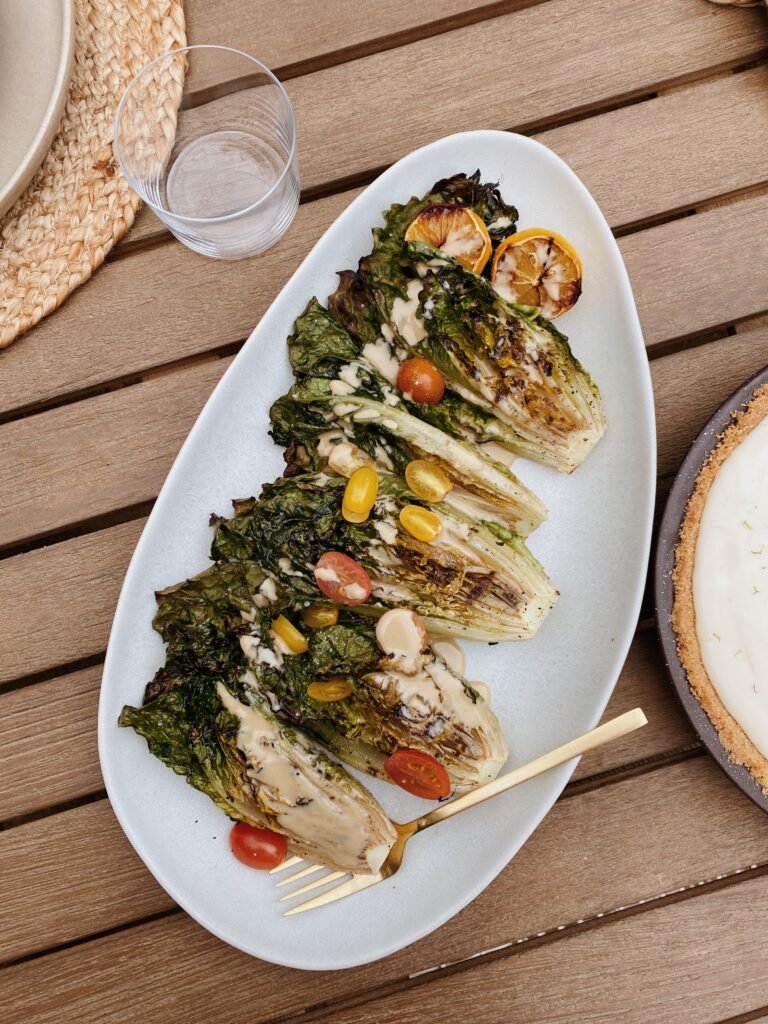 i'm not sure why i never shared this recipe on the blog but it's so easy and so delish! and perfect for summer.
granted, i don't make it often because i won't name names, but everyone in my house is very complainy about char which gets tiring. but i think its JUST GREAT. you know me and my very non formal recipe writing, so good luck!
for the dressing
1.5 tbsp mayo
2 tbsp worcestershire sauce
1 tbsp lemon juice
1 tbsp dijon mustard
one clove of garlic
salt + pepper
whisk everything together in a bowl until you get your desired consistency. if it's too creamy a dressing for you, add some oil!
for the romaine
slice your romaine in half, season each side and brush with olive oil. grill for about 2.5 minutes on each side.
top with some sliced cherry tomatoes, some golden bread crumbs on top would be amazing too.
slice a lemon and dip both sides of it in sugar, grill it and squeeze it on top of the salad when serving.