crème brûlée french toast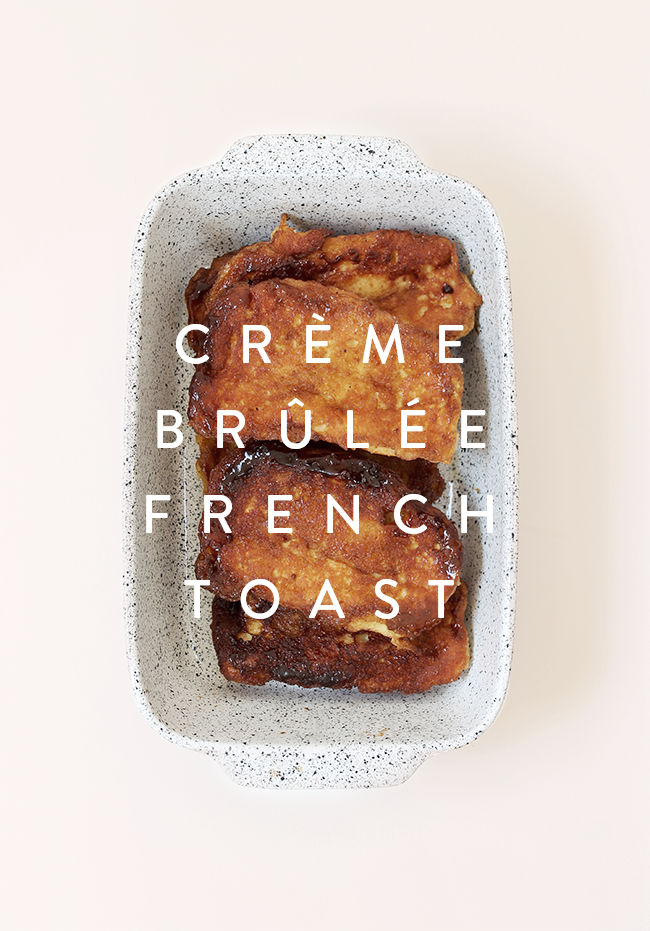 valentine's day is the perfect day for a decadent breakfast in bed — so i wanted to share my favorite easy special brunch recipe. creme brulee french toast, i mean the name alone screams … so rich it's for once a year. you can also make this the night before and finish in the morning so it's the perfect lazy morning treat.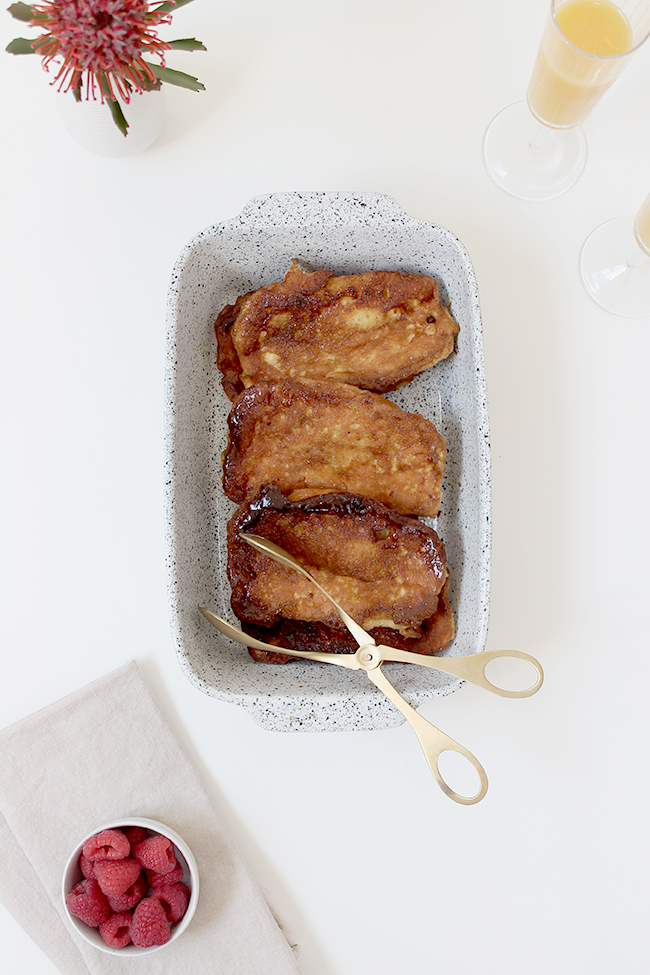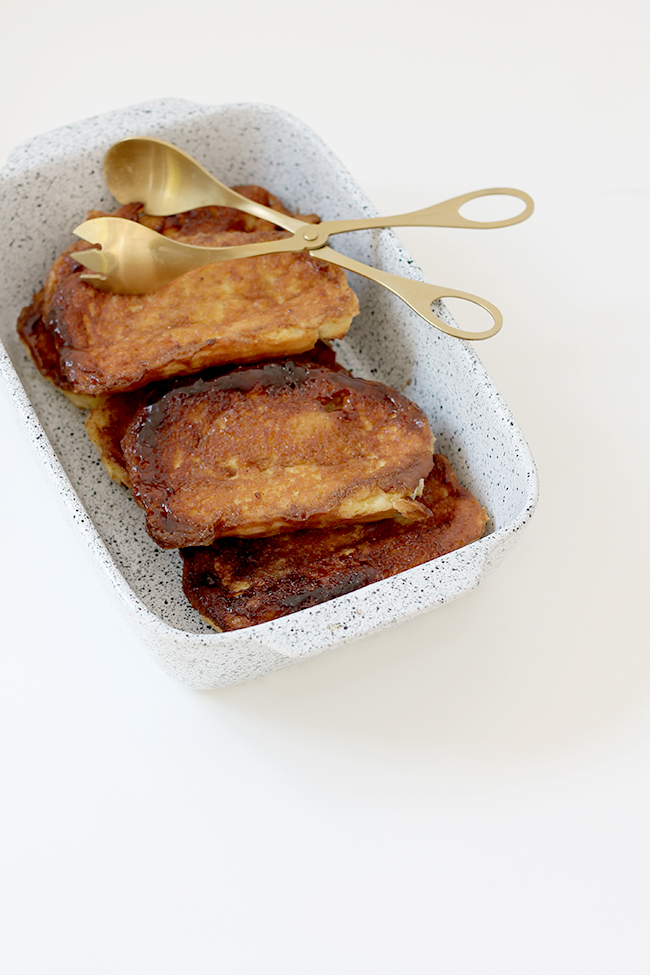 INGREDIENTS
5 large eggs plus 2 yolks (or 6 whole eggs)

2 1/4 cup whole milk

1/2 cup heavy cream (or more milk)
3 tb dark rum or orange juice
2 tsp vanilla extract
3/4 tsp grated nutmeg
1/4 tsp kosher salt
1 loaf challah bread, sliced 1 inch thick
1 cup packed light brown sugar
8 tb unsalted butter, melted
in a bowl, whisk together eggs, milk, cream, rum, vanilla, nutmeg and salt. spread the bread out in one layer on a large rimmed baking sheet (11×17). pour the custard over bread, cover with plastic wrap, and let soak in the refrigerator overnight. flip the bread over once while they soak, either halfway through the soaking, or about an hour before baking.
heat oven to 375 degrees. in a bowl, whisk together brown sugar and butter. pour the mixture onto another large rimmed baking sheet, using a spatula to spread into an even layer.
transfer soaked bread to sugared baking sheet, placing the slices on top of the brown sugar mixture. bake for about 25 minutes, or until tops are golden brown and sugar is bubbling.
serve immediately while still hot, with the crunchy brown sugar side up, spooning more of pan syrup over the top.
barely adapted from new york times