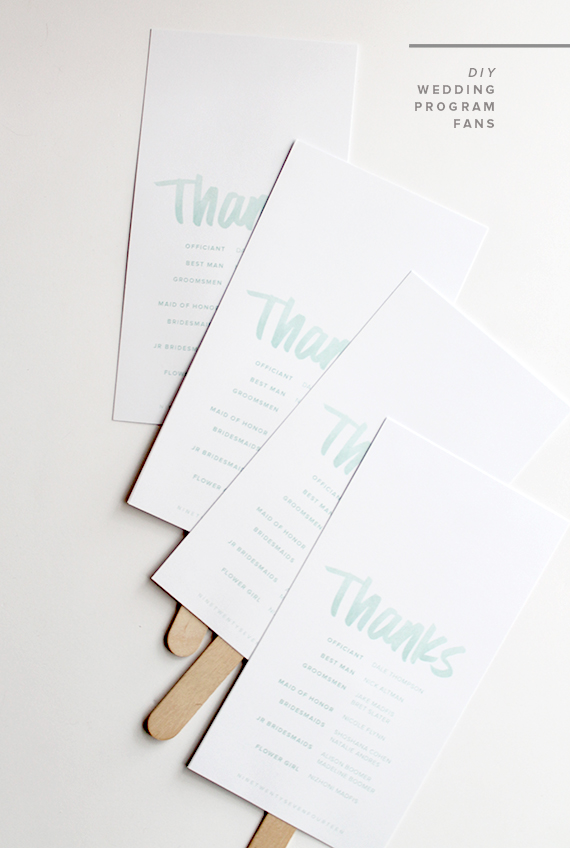 even though we've made a ridiculous amount of things for the wedding — you're probably wondering why i haven't posted any DIYs for any of the projects. there are two reasons. one is that i didn't want to ruin any surprises for the guests, the second is that we've been working at my moms house on everything because our apartment is way too cramped to do any sort of bulk projects. but her house is really dark, so i haven't really been able to take process shots. i will still explain how i did everything when i get the photos though!
but here is one project that i can share right now, because it's SUPER EASY and NOT REALLY THAT EXCITING.
we had been checking the forecast for weeks and weeks, and had been prepared for the worst (i'm talking 110°). why did we choose palm springs?! we felt like we were obligated to make the programs into fans, which was a little tedious to make, but they work surprisingly well.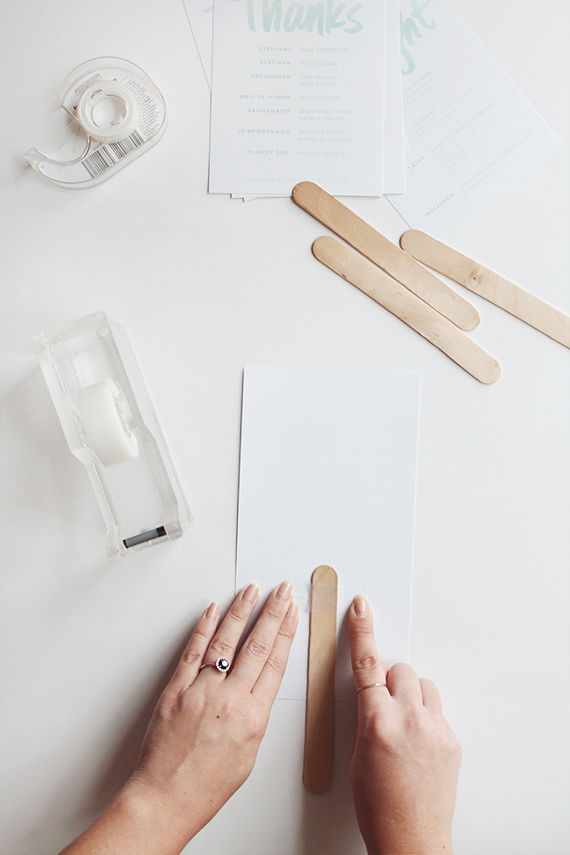 materials
two sides of programs printed on thick cardstock
popsicle sticks
scotch tape
double sided permanent tape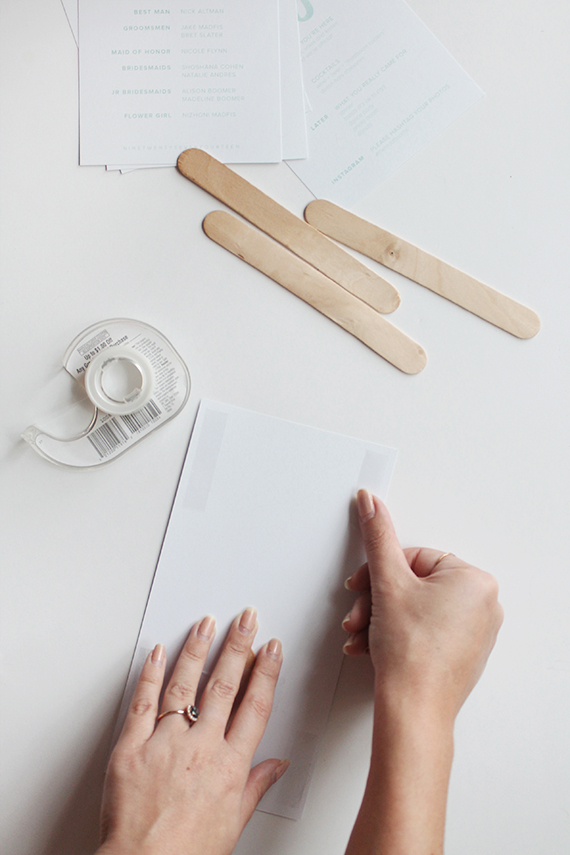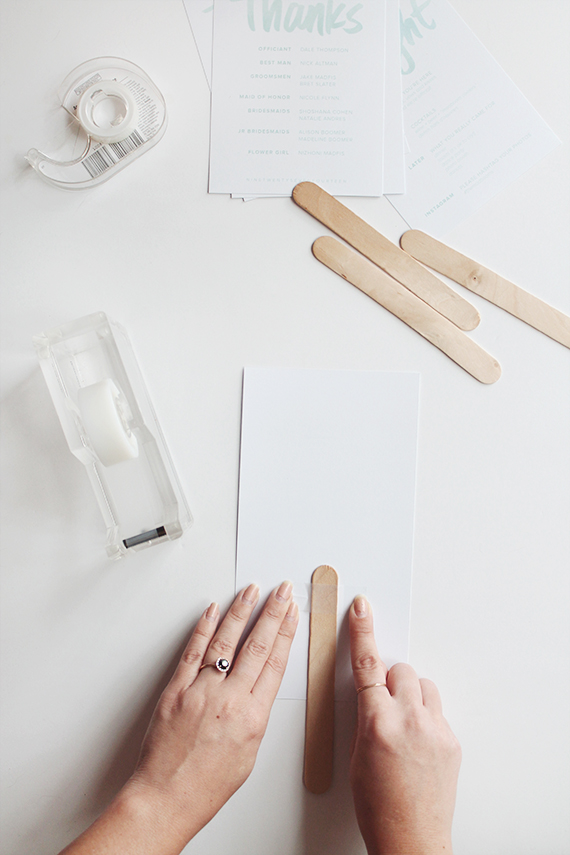 directions
01 | print your double sided design, we had our bridal party listed on one side and our timeline for the evening on the other. we had ours printed on cardstock #100 at kinkos, which was a horrible idea. we spent way more than we would have liked on this, so i would suggest printing at home if you can.
02 | tape the stick onto one side with enough scotch tape to make it feel secure and tight.
03 | apply a piece of double sided tape to each corner of the paper, 4-5 small pieces works fine.
04 | take the other sheet and slowly line up on one side, slowly push down to the other to line up the full piece.
05 | carefully and gently burnish with your fingertips.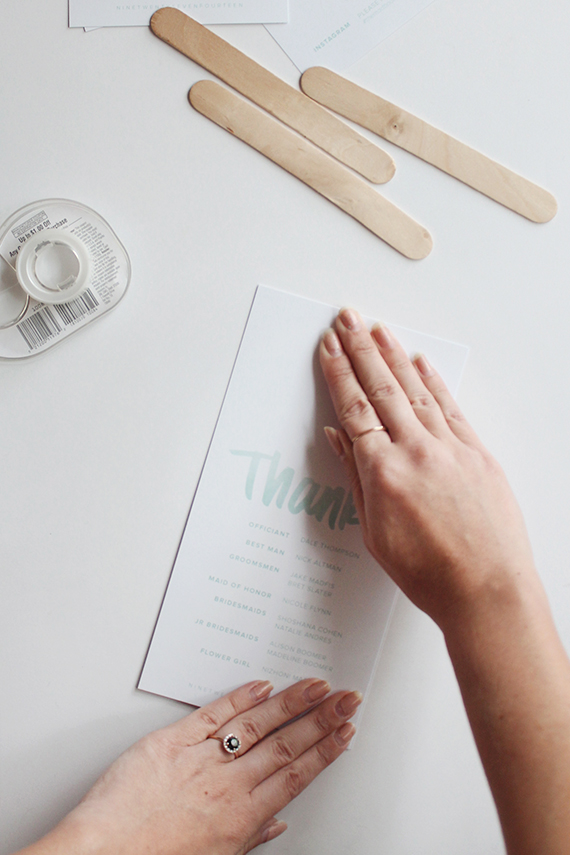 place on every chair at your ceremony and any guest at a hot weather wedding will thank you.