temporary tattoo valentines (of your kids art!!)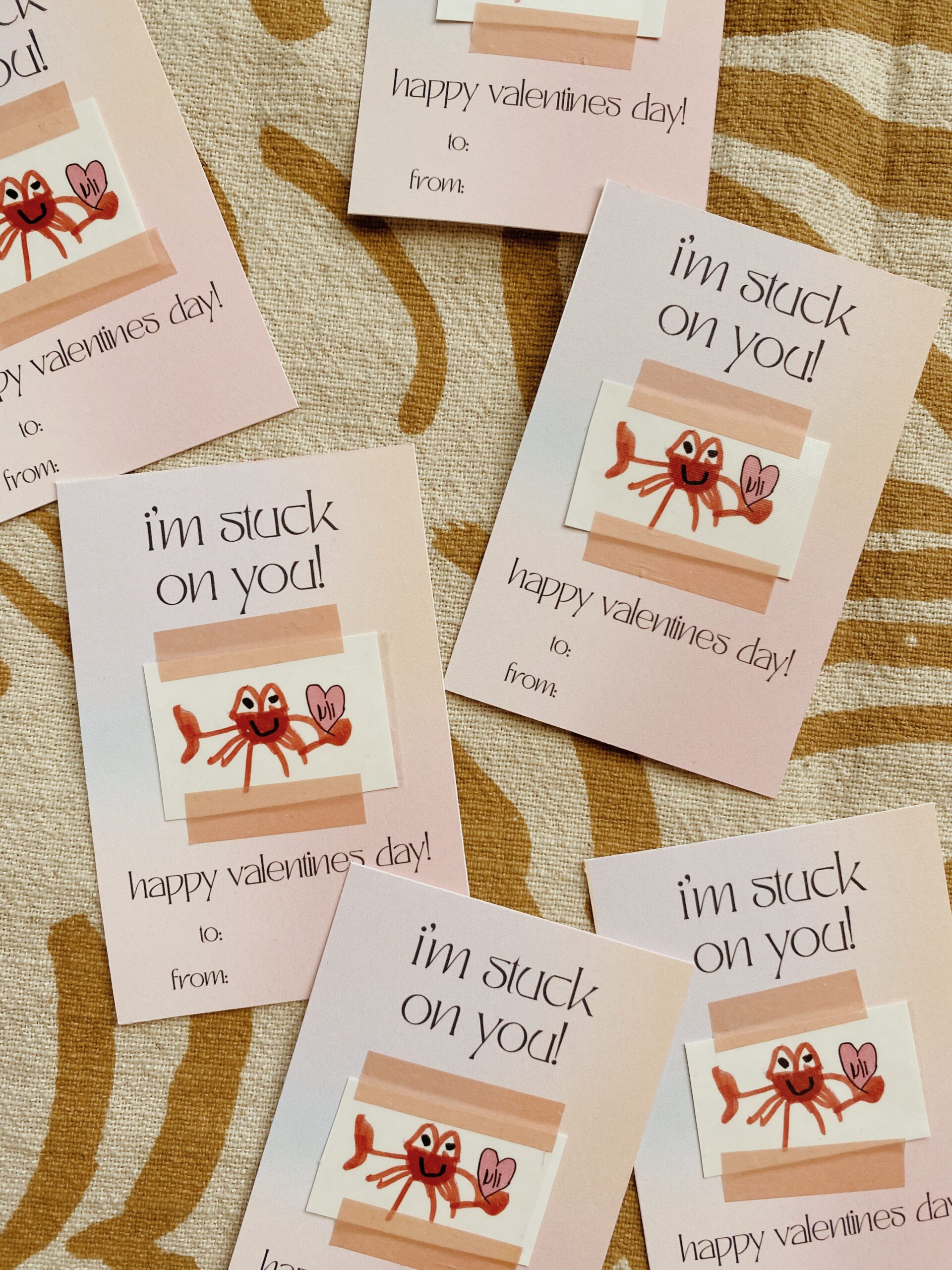 this is the first year i've actually made arlo valentines for his classmates — and i'm so happy with how they turned out. a follower told me she was using temporary tattoo paper and suggested it for arlos art and i loved the idea so much i actually made it happen in time for the holiday!!
(ps if you're less ambitious, i did round up lots of cute valentines to buy here!)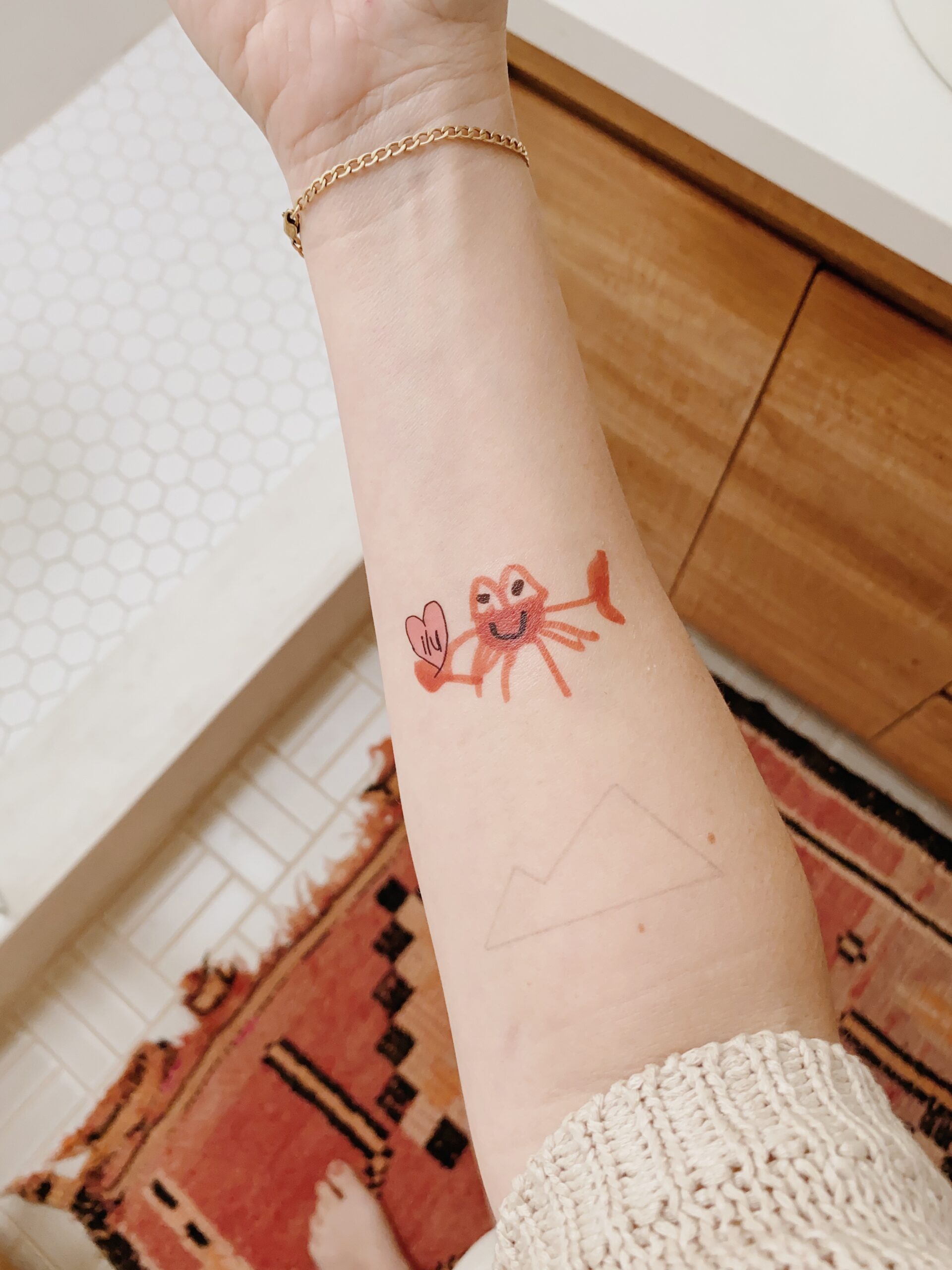 this was surprisingly easy with the materials i got, but i tried two kinds of tattoo paper and the first was waaaay superior to the second (and way more expensive), so i guess it's worth it to get the nice one if you want them to look their best.
these would also make really sweet custom birthday party favors — i might do it again who knows!?
temporary tattoo valentines
materials
temporary tattoo paper
scanner or scanning app
printer
scissors
a scraper tool or even a credit card
printable valentine cards (printable is for personal use only)
washi tape
paper cutter (optional)
instructions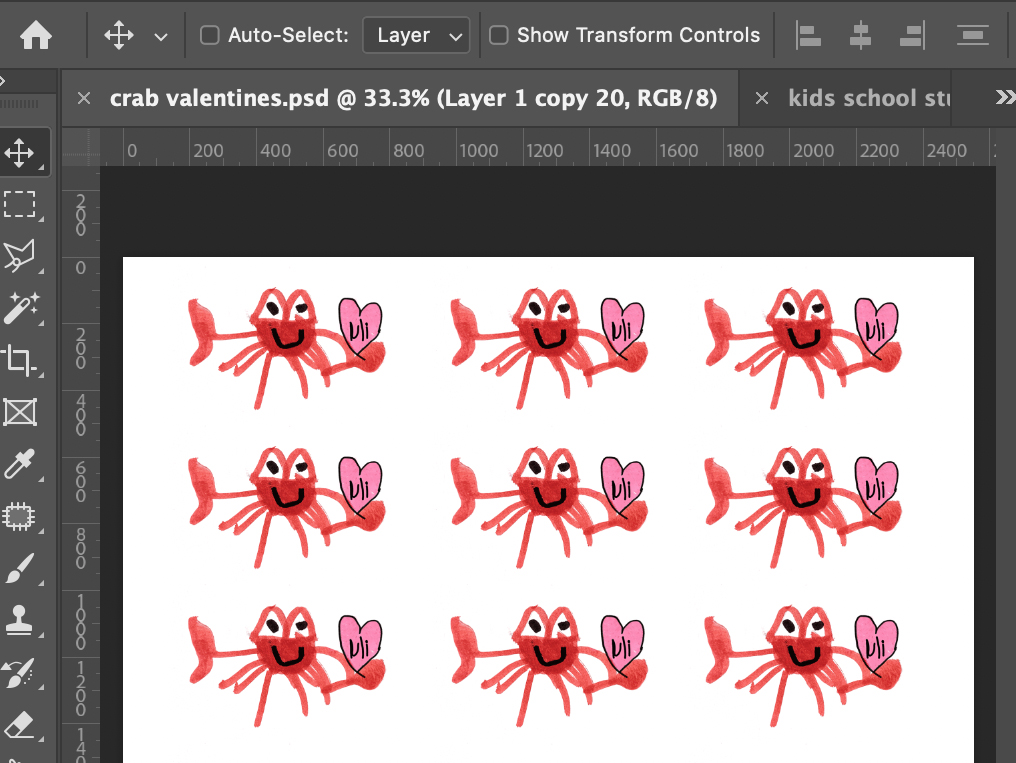 01. have your child draw something they love and scan it. i use a scanning app on my phone called "scannable by evernote".
02. i scanned arlos crab and then sent to my photoshop to size it, duplicate it and mirror it– your design needs to be backwards for a tattoo. because the tattoo paper only comes with two sheets, i had to make sure to fit a lot on one sheet (enough for all his classmates and some extras, so i made them smaller than i originally planned but i like the size for little arms!)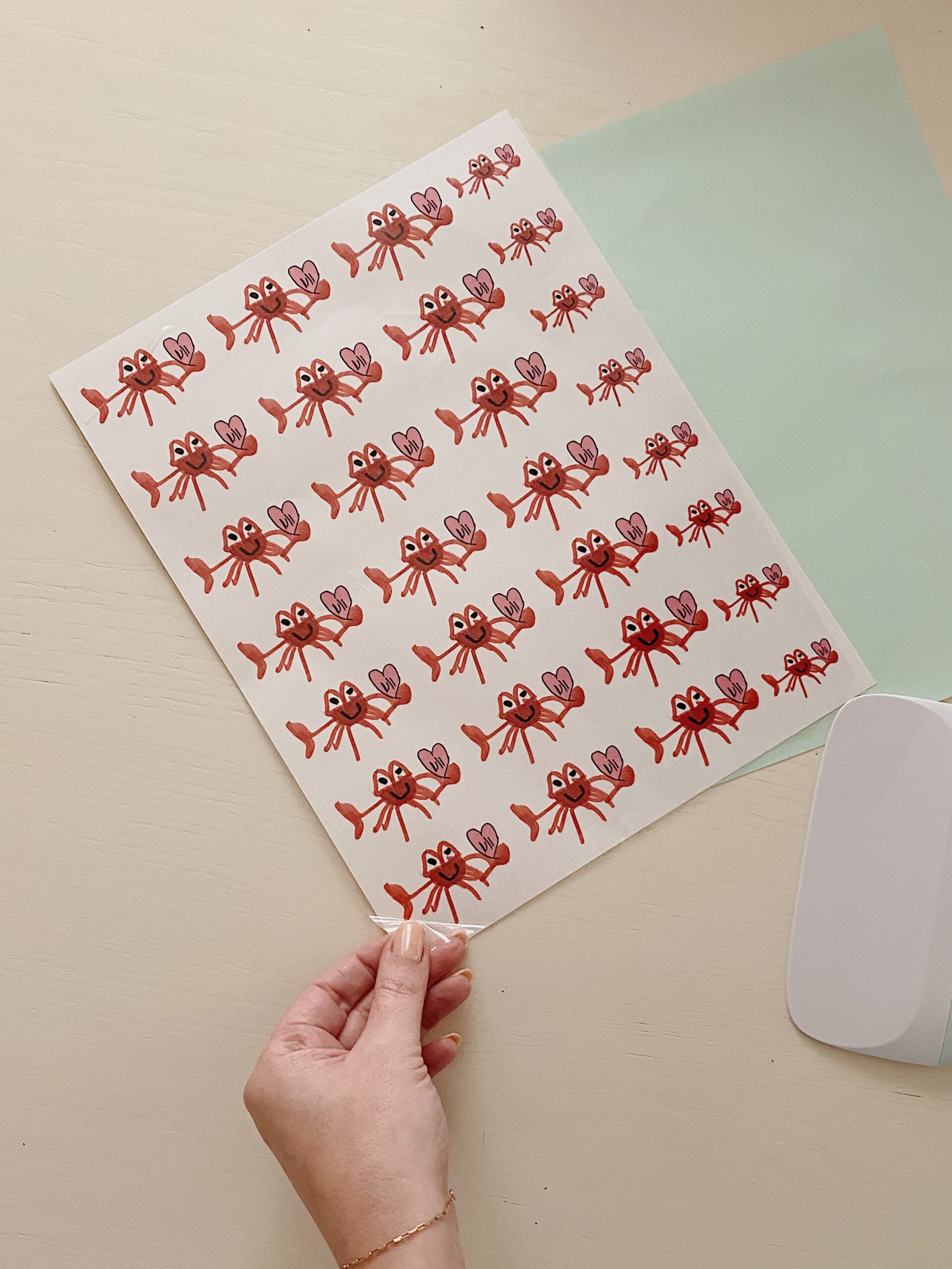 03. follow the instructions of your tattoo paper and print accordingly! you'll print on the glossy white sheet and then let the ink dry before the next step.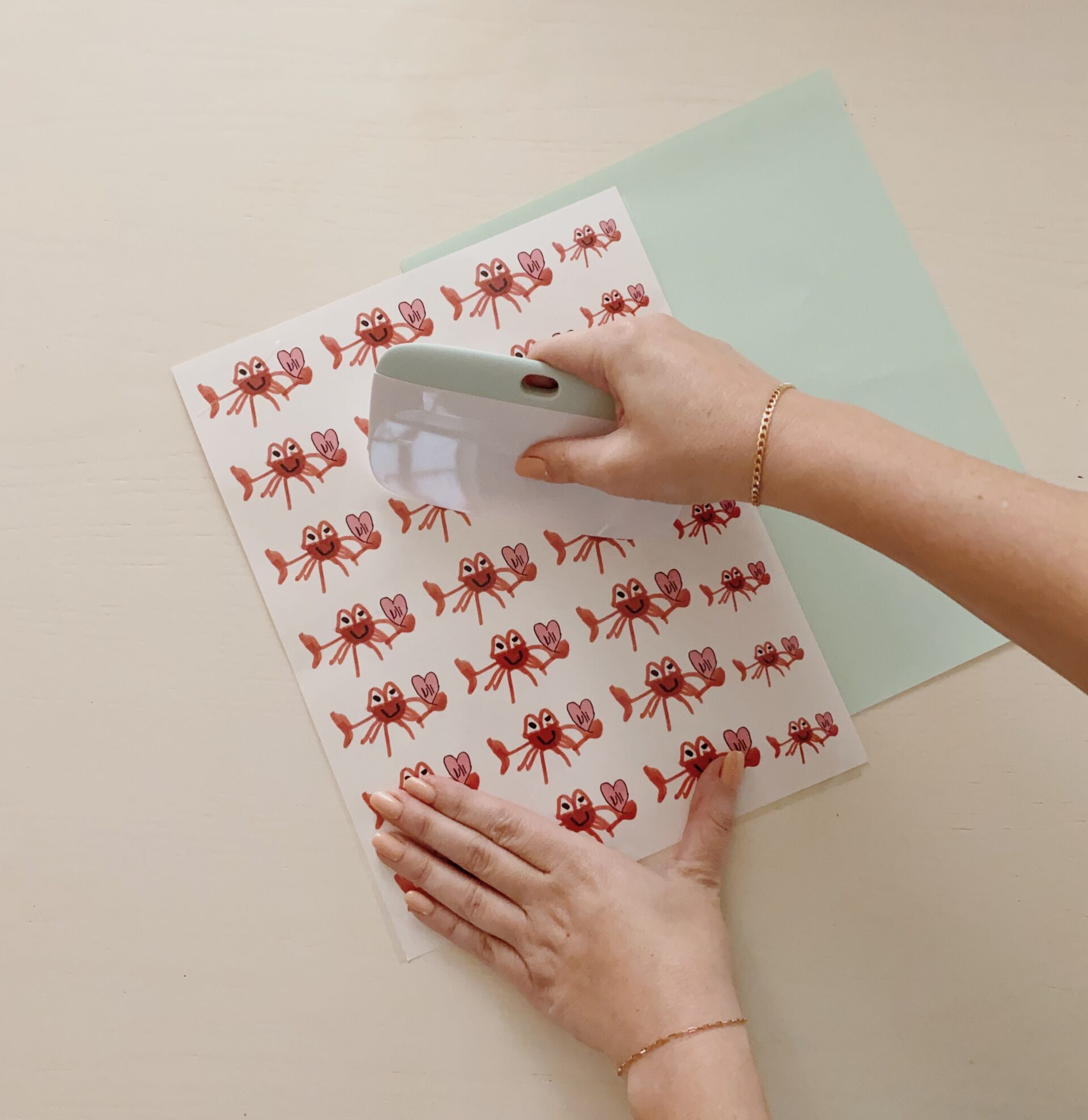 04. once the ink is dry, add the clear glossy sheet on top, and carefully rub out the air bubbles using anything you have on hand.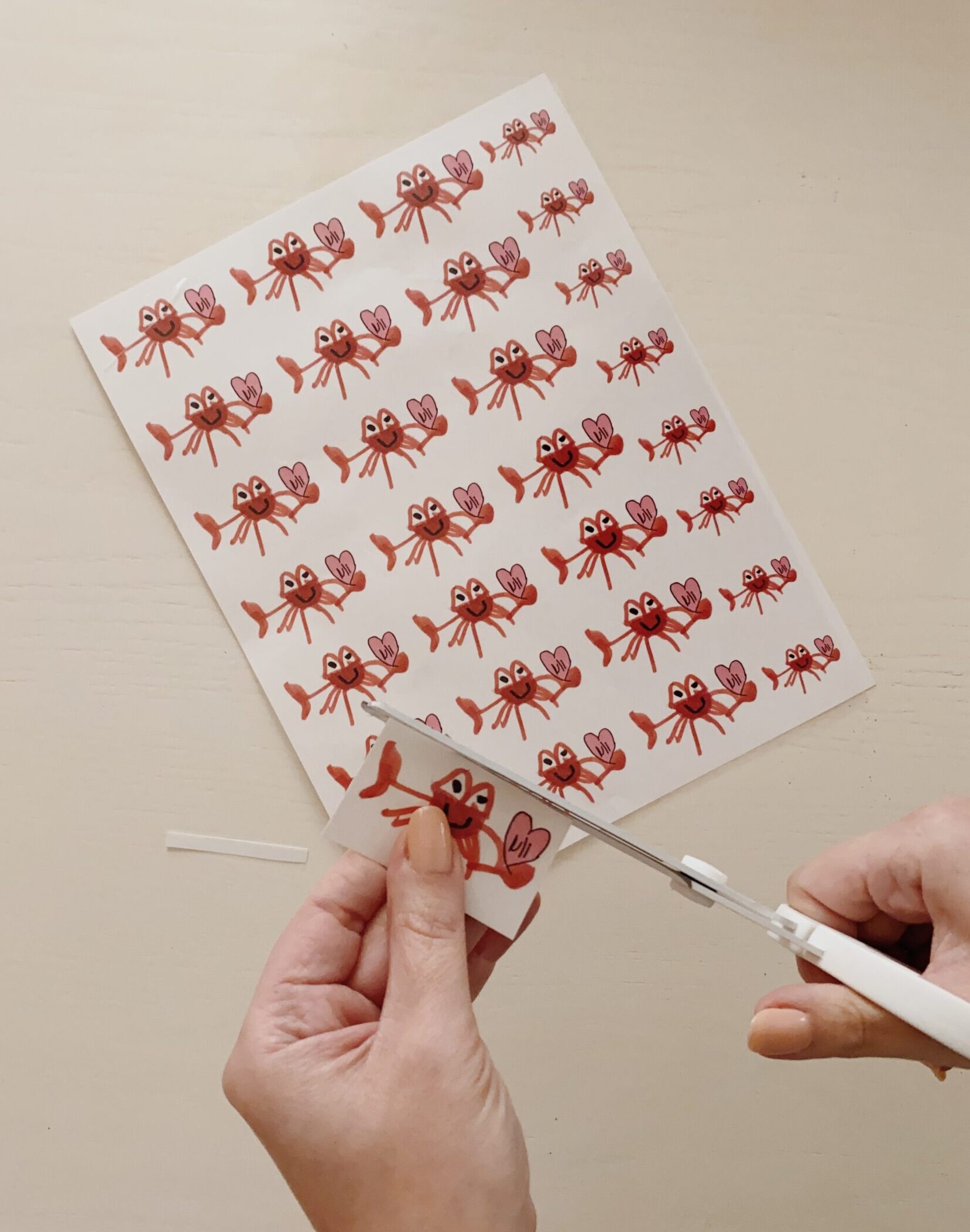 05. cut all your tattoos out!
06. print out your valentines, whether you're using the ones i've designed or your own. then cut them all out.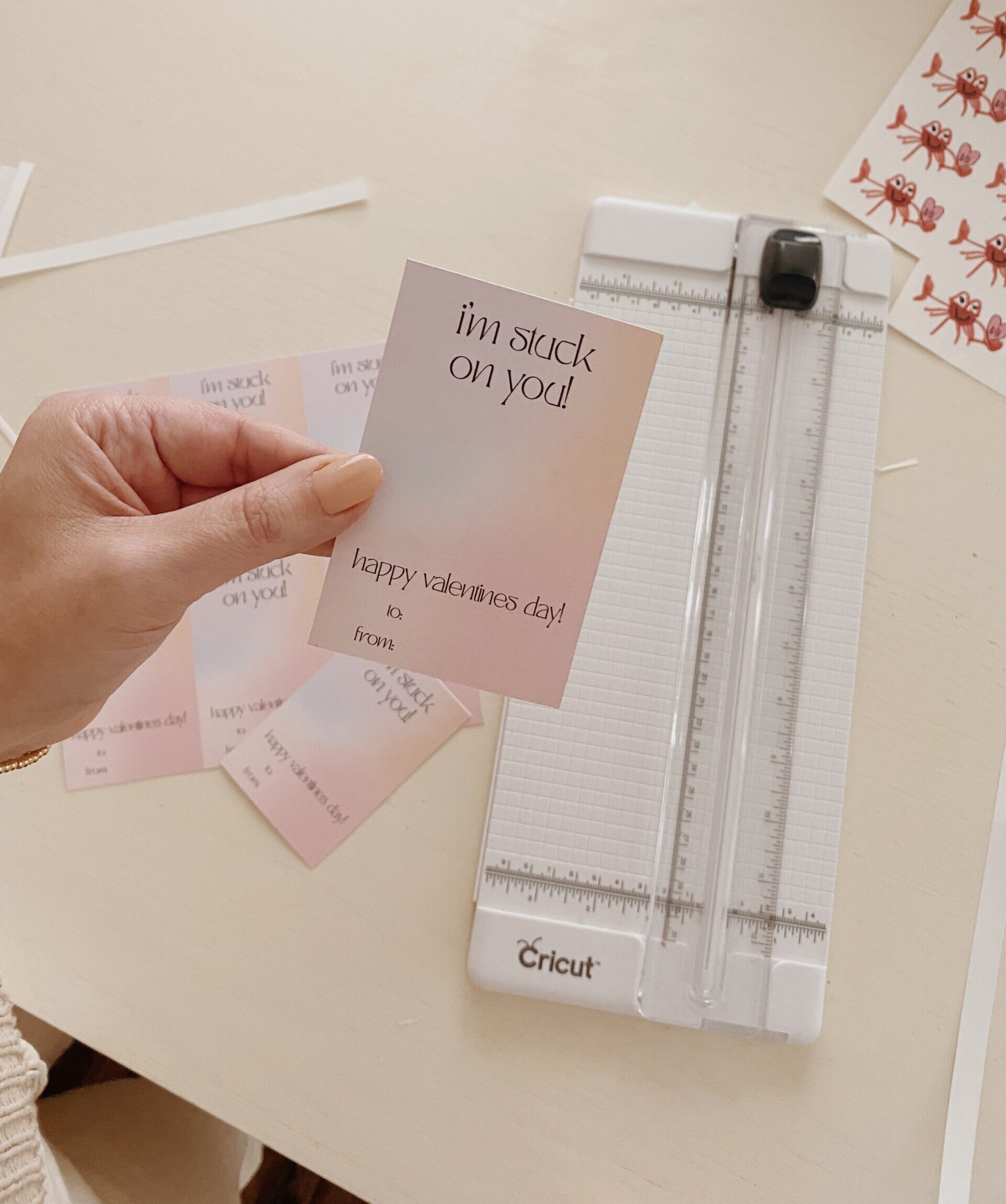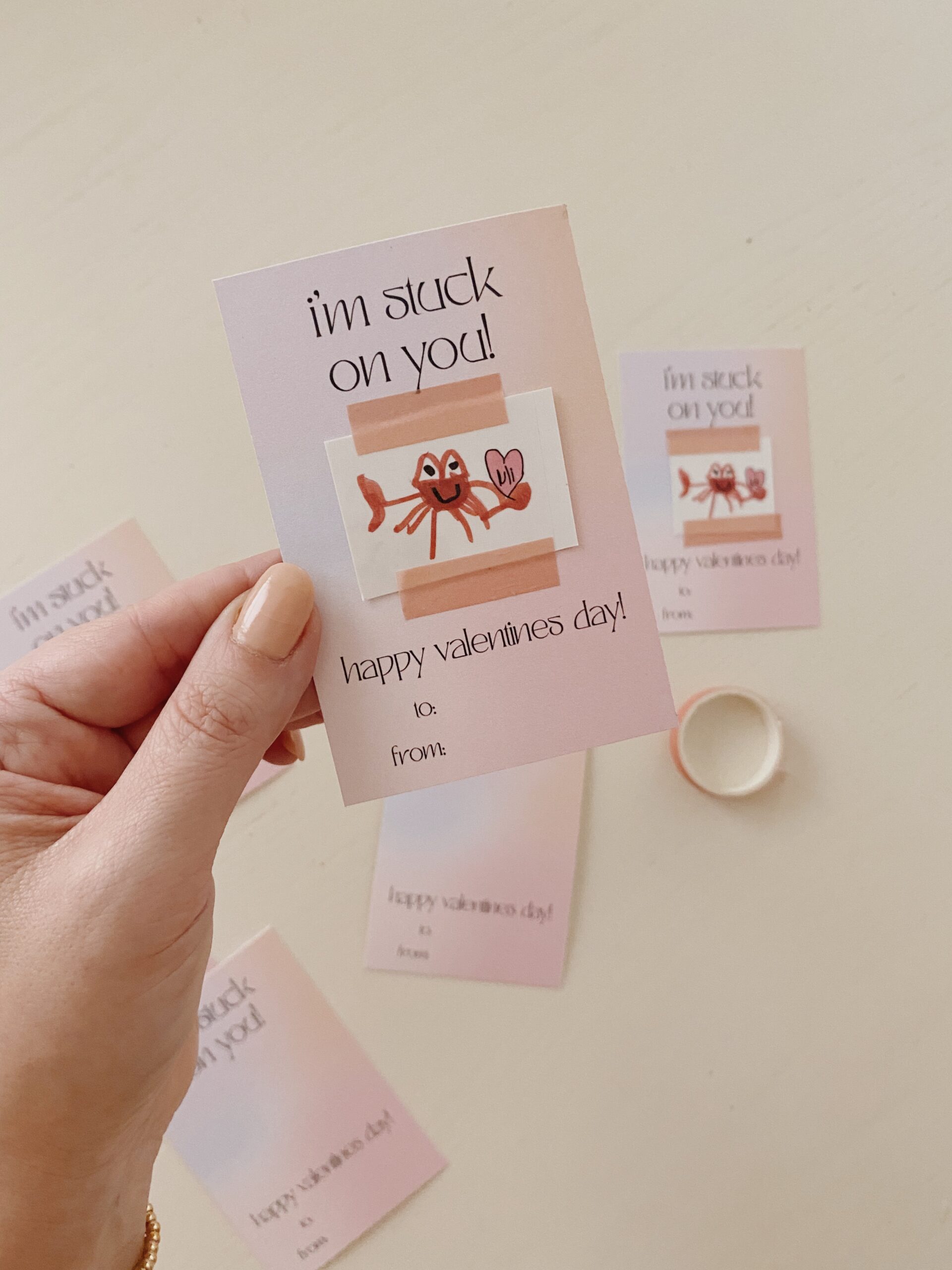 07. add the tattoos with a little piece of washi tape and let your kid write their friends and their own name 🙂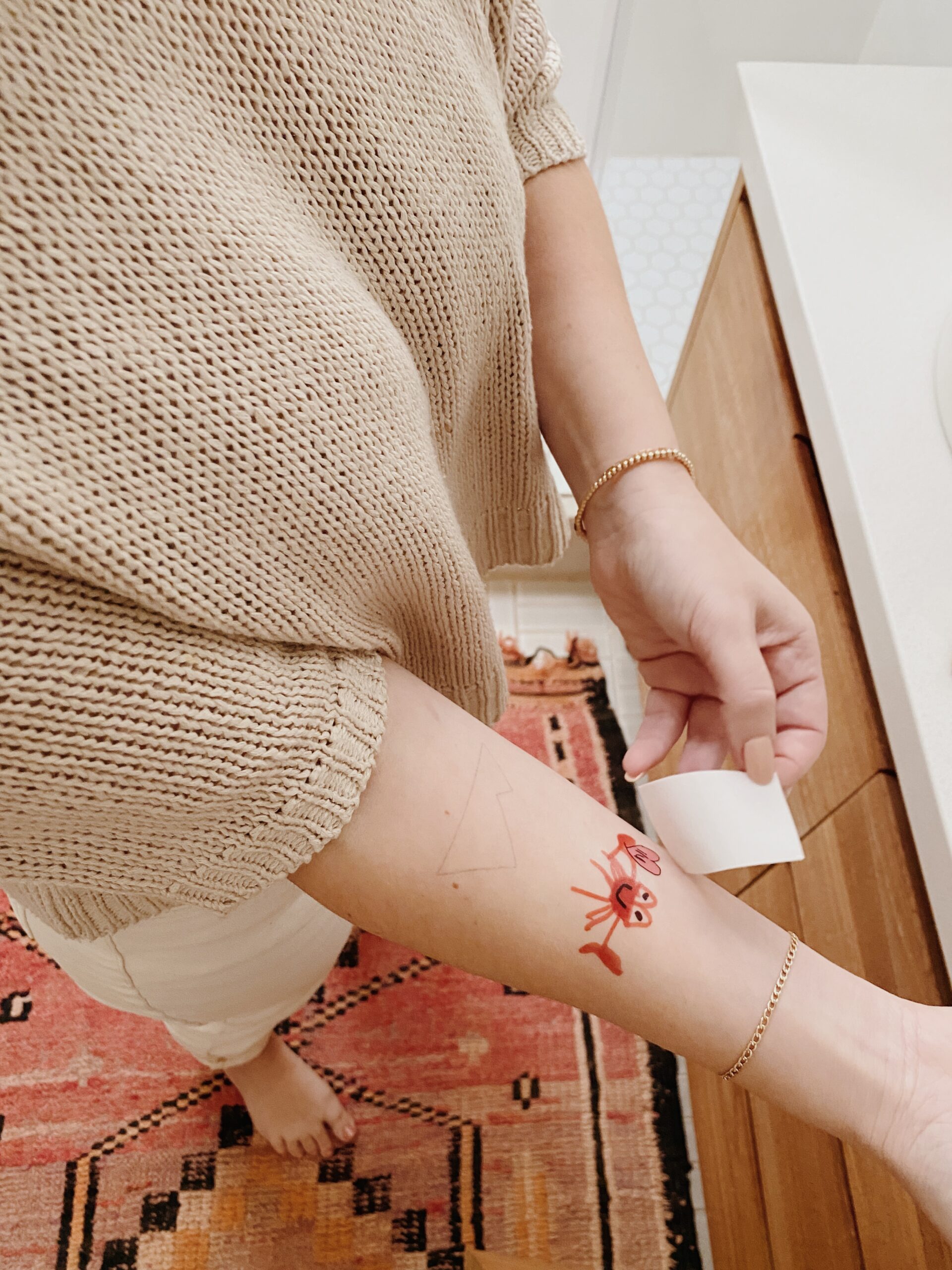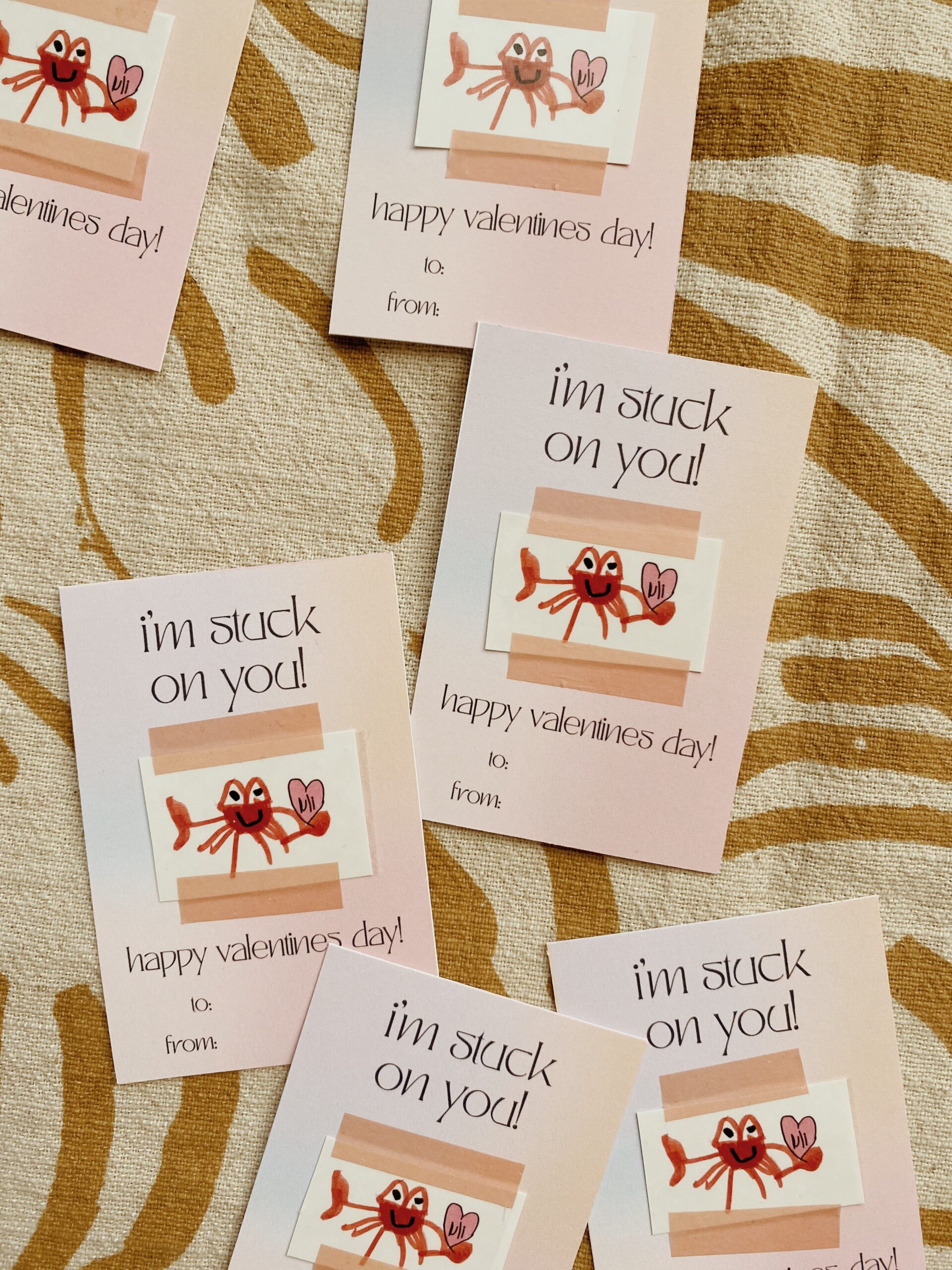 i'm so happy with how these turned out! would love to see if you do them yourself 🙂
as always, my printables are for personal use only. resharing and redistribution is prohibited.