diy metal base coffee table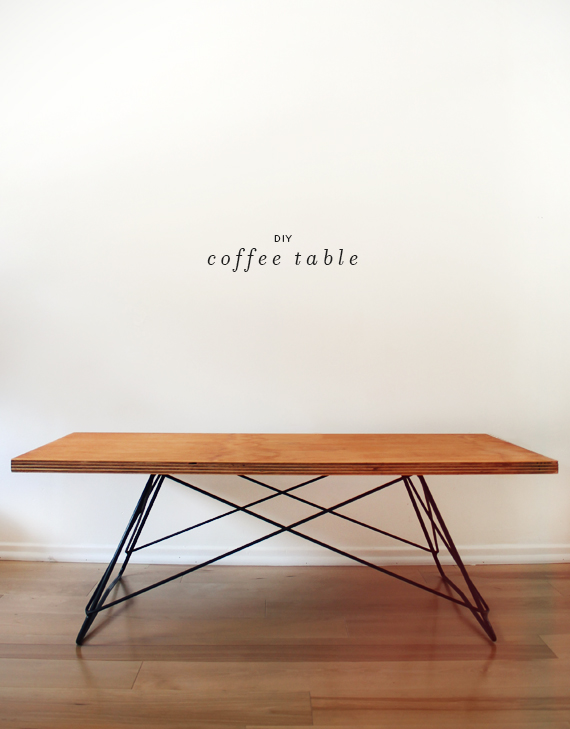 so here she is. our new coffee table. with my days and days of internet research, i found this raw steel metal base for $58 with local pickup. (they now cost $60, probably because of me not bringing exact change)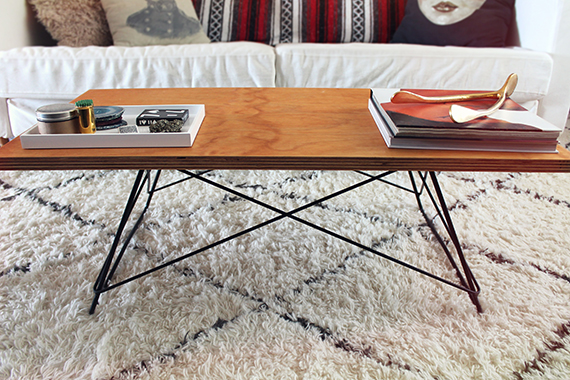 the base was raw steel, so we chose to spray paint it matte black.
after spending a good amount of money on the wood for the fauxdenza, we wanted to do this wood for cheap, thinking we can replace it whenever. it's really hard to find wood that's an inch thick. we settled on crappy plywood, which they told us would be $60 for the whole piece that we only needed 1/6 of. but they were able to find some scrap of it and we got it for $13. you can tell it's cheap because it turned orange after we stained it. don't know what that's about, but i'm learning to live with it.
DIY COFFEE TABLE
metal base – $58
plywood 41″ x 21″ – $13
spray paint – $6
3/4″ long screws – $1
wood stain – about $6
feed n wax – already had
we spray painted the base and heavily sanded the piece of wood, really smoothing out the corners and edges.
i added a light coat of what i thought was a very natural wood stain. i think this wood has a very orange undertone, which the stain totally brought out over night. i had wanted to have a more sand colored wood compared to the rest of the room. unfortunately, before noticing how saturated the wood was getting, i used feed n wax to finish the wood. so now we're kind of stuck with it until we feel like sanding it off and re-staining.
once everything was dry, we measured out where the center was and carefully drilled in six screws.
and we finally have a coffee table again – that cost us $84!
but is it too orange?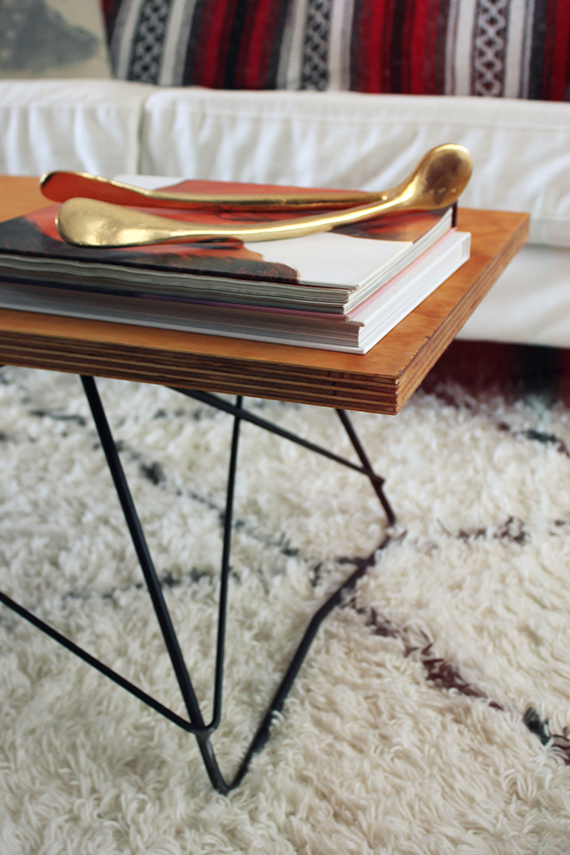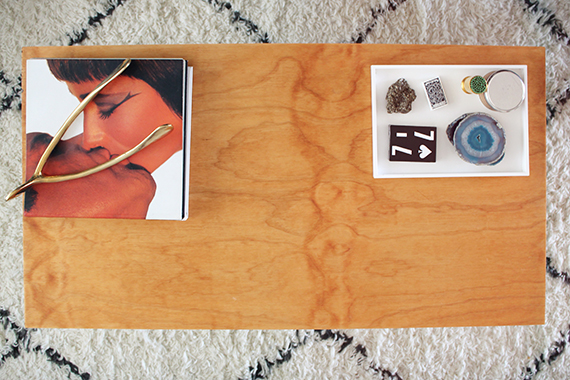 i'm kinda feeling that weird marbled stripe on top, makes it feel like his and hers. except that would make my side the smaller one.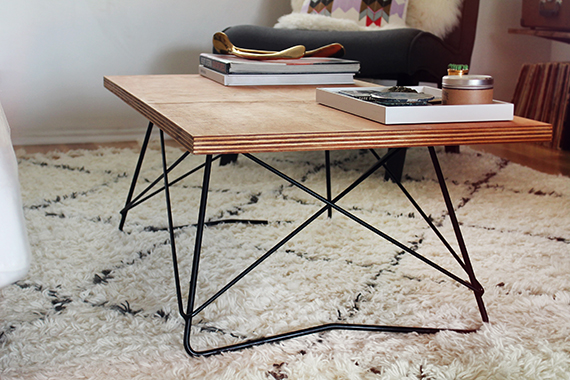 the rug is from rugsusa / white lacquer tray from west elm / gold wishbone from jayson home and garden / ezc playing cards / bert stern adventures book was $1 from a yard sale /
agate coasters were super cheap at the nyc natural history museum