diy washi taped decorative doors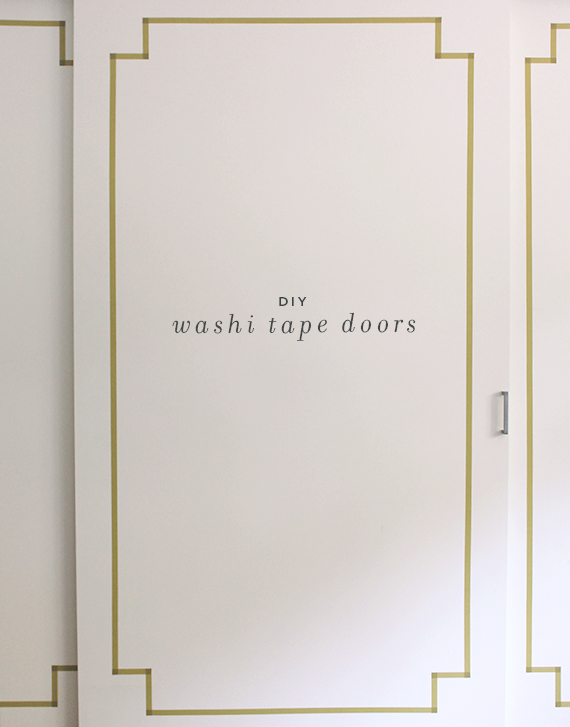 buzzfeed asked me to contribute a DIY using washi tape last week – and coming up with something that hasn't been done before was a little challenging. we have three huge white closet doors in our bedroom that are just … there. so i decided to tape up a decorative border on the doors to jazz 'em up.
the regal hotel look is not really my style, so i'm back and forth on whether or not i want to keep the tape up, but they really did add a lot to the closet doors and were super easy to do.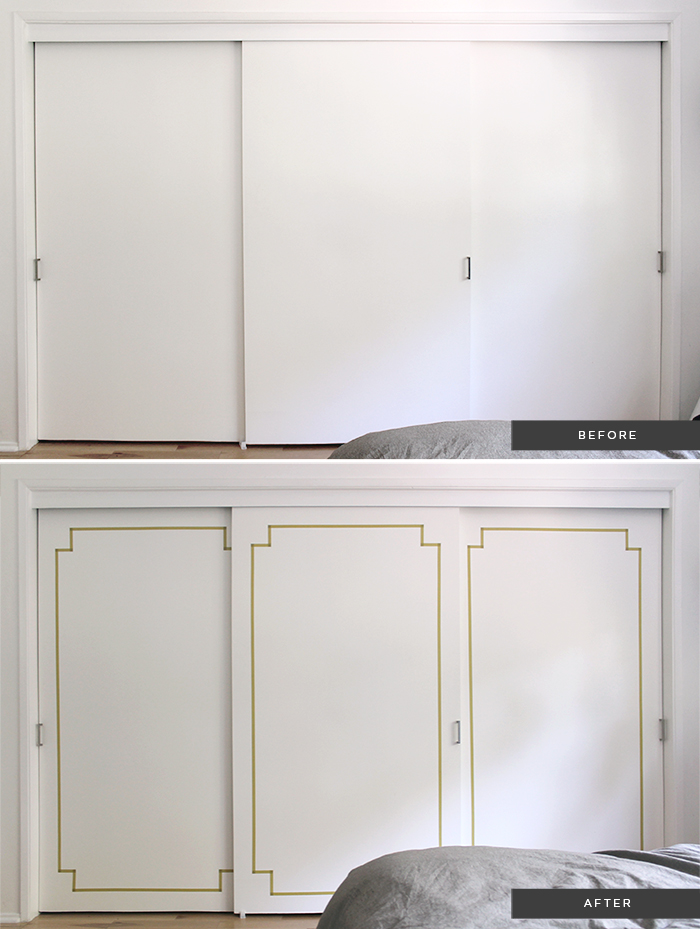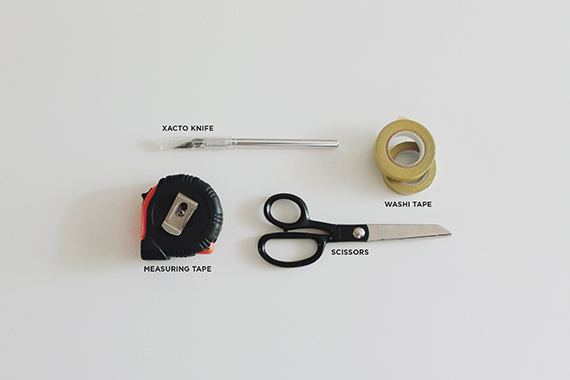 DIY WASHI TAPED DECORATIVE DOORS 
+ SUPPLIES
two rolls of washi tape
an xacto with a sharp blade
measuring tape or yardstick
scissors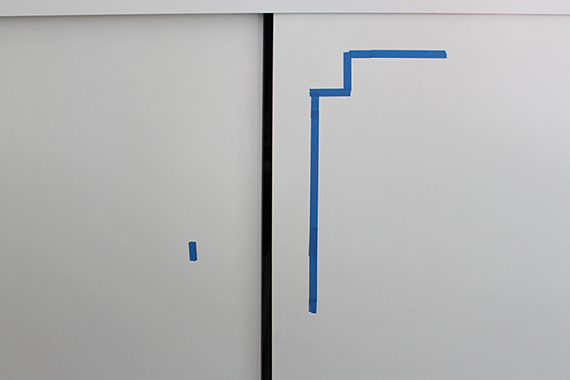 STEP ONE measure the first door you'll be taping. if you have three doors like me, do the middle first so that you can base the other doors designs off of it. using painters tape or a pencil, figure out where you want the design on the door. we went with about 3.5″ from the edge.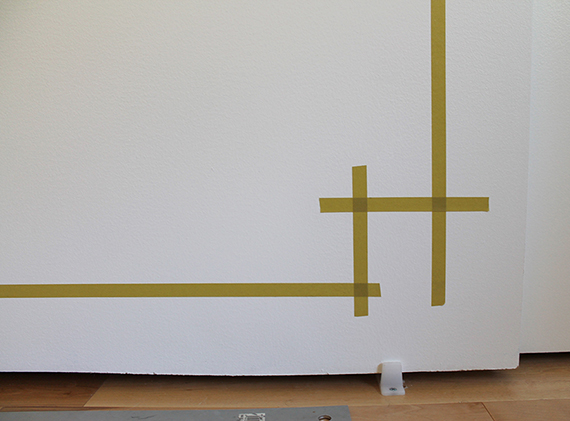 STEP TWO start taping! because our floors aren't even, exact measurements look wrong, so these were done by essentially eyeballing them. do your long lines first, step back and see if they look straight, then tape the corners off and step back. the washi tape was perfect for this because i was able to un-tape the lines multiple times and they kept sticking just fine. just make sure not to press down your tape hard onto the door until you're happy with each line.
STEP THREE overlap your corner pieces, i personally liked the look of the corners overlapping in the finished project, so if you want to keep those, gently trace around the edges using the xacto blade and carefully peel off the remaining tape. if you don't want to overlap the edges, just cut the edge above the other side.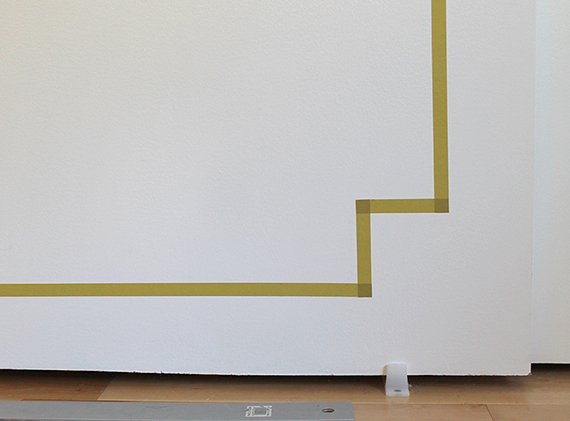 STEP FOUR once the edges are done and you've triple checked that the lines look straight enough, rub all the tape down with your hand to get it really stuck to the door.
STEP FIVE do the other doors, stepping back often to make sure they're lined up with the middle.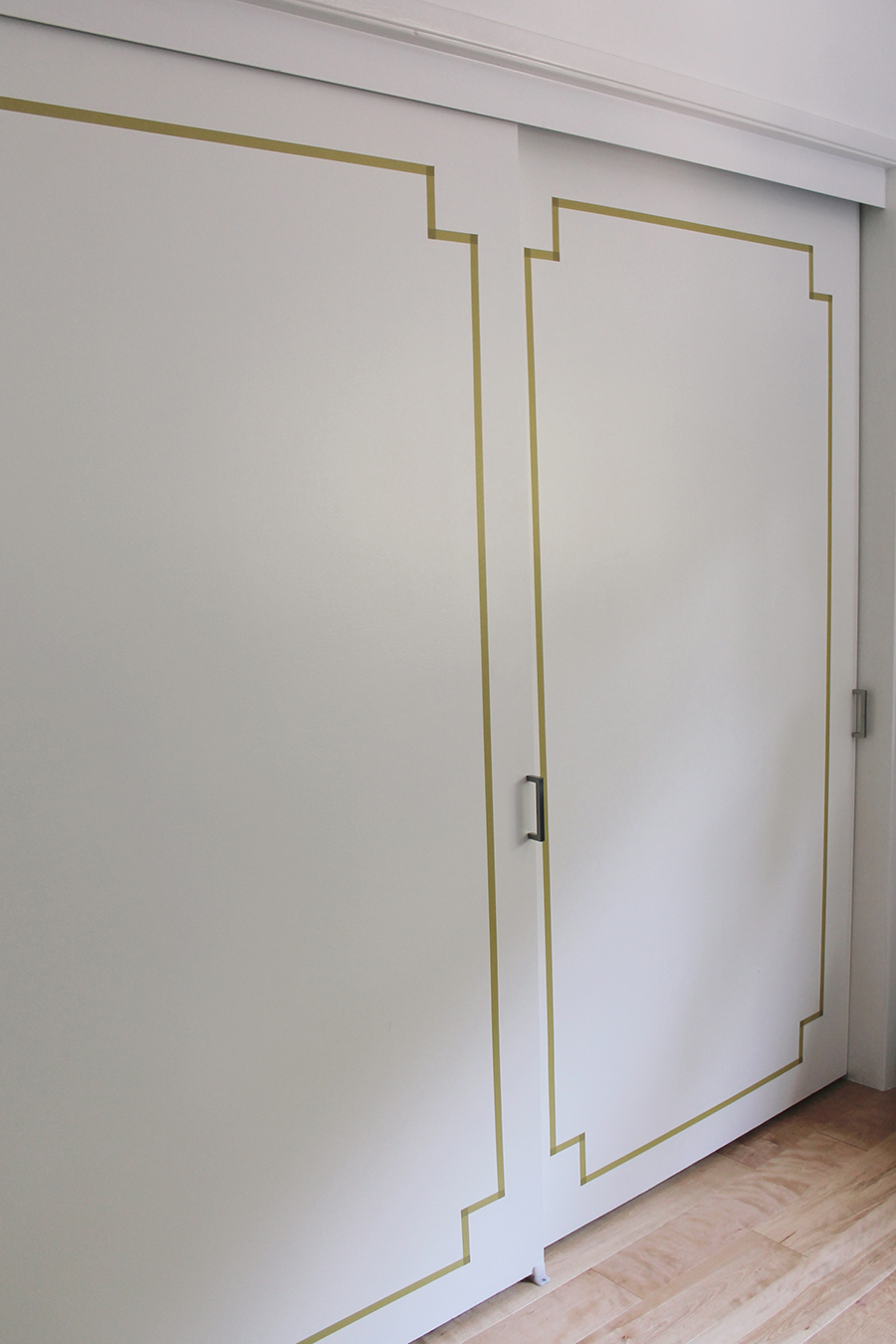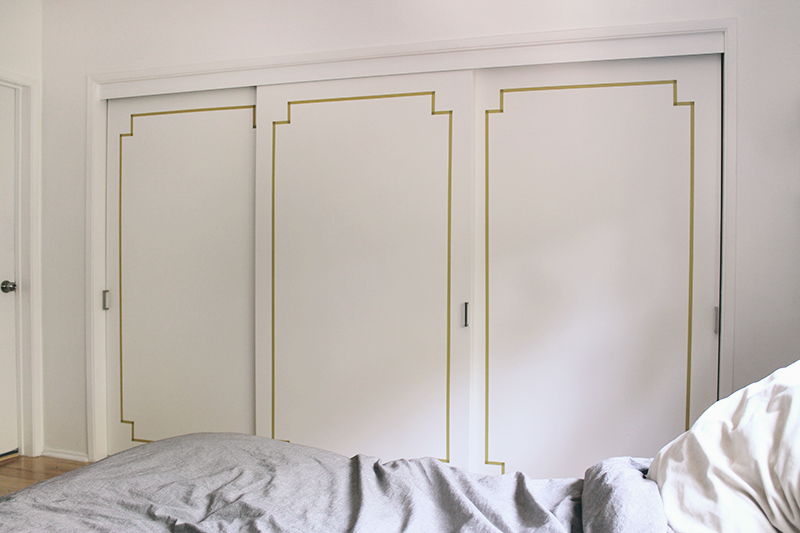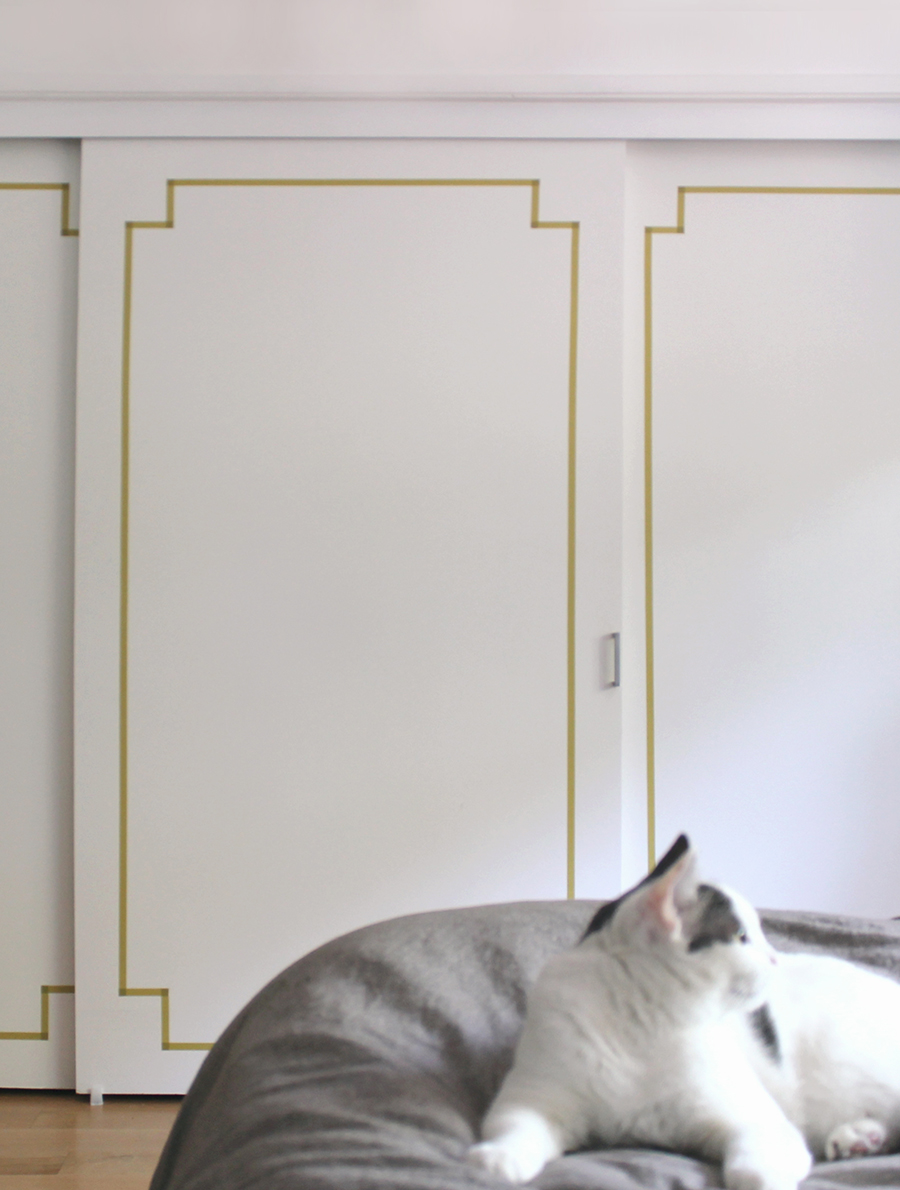 i can't tell – does it look like our bedroom is a hotel now?