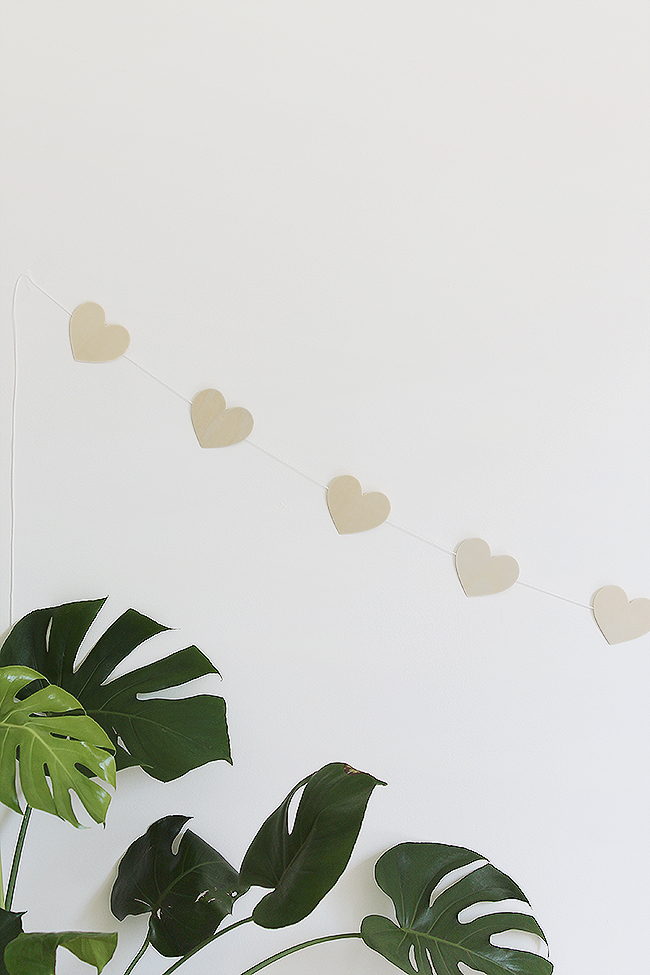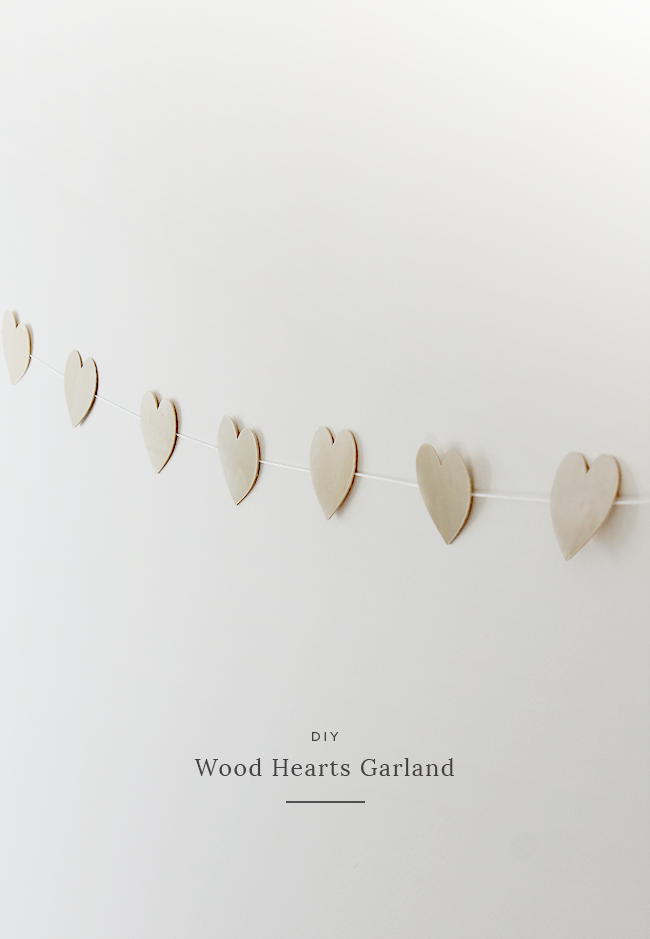 for those of you who want to get a little festive, but aren't willing to spend a bunch of money, time or energy on decorating when you're just going to take it down and maybe even throw it away the next day — i wanted to create a super simple little decoration for valentines day!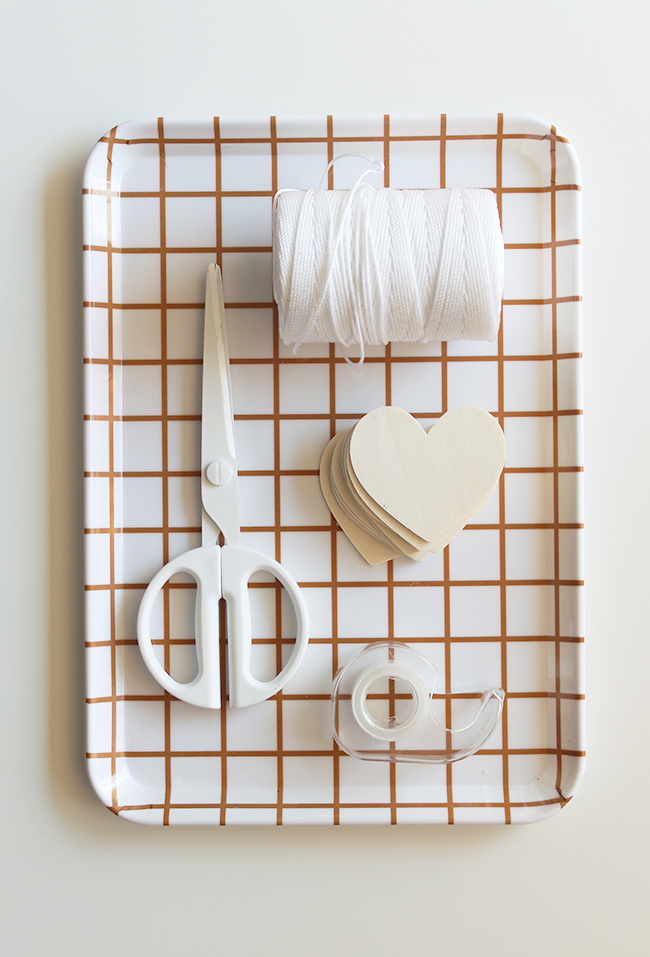 this like, really couldn't be simpler. i think all the craft stores sell these plywood hearts for around $2, or you can buy some online.
tape each heart down onto a piece of string, eyeballing the amount of length between each heart (i suggest an inch or two).
using some more tape, tape the garland up to the wall when you're done!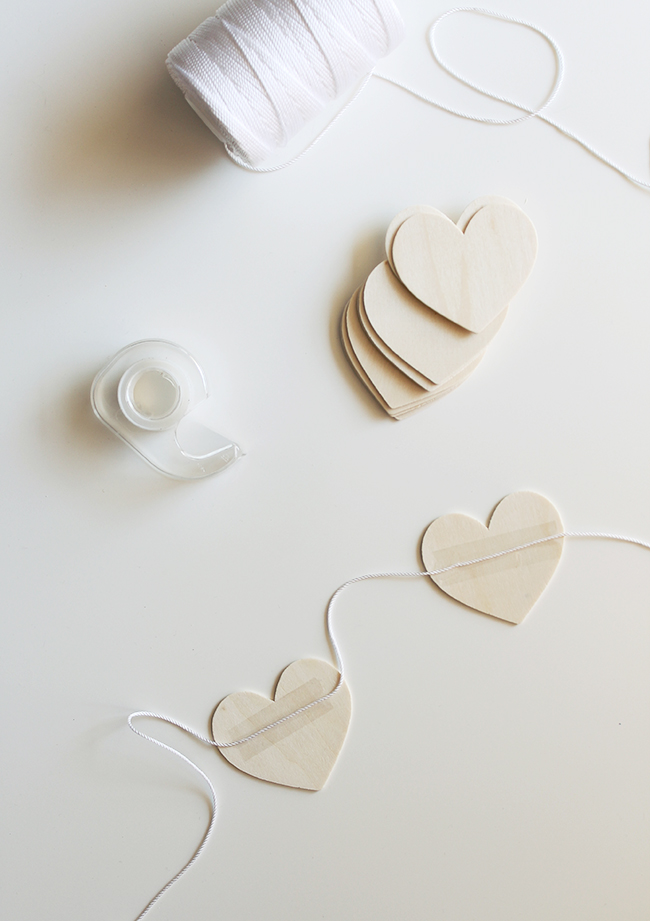 you've got yourself a one minute garland! it would make a perfect backdrop behind your dining table if you're entertaining or having a galentine's party.