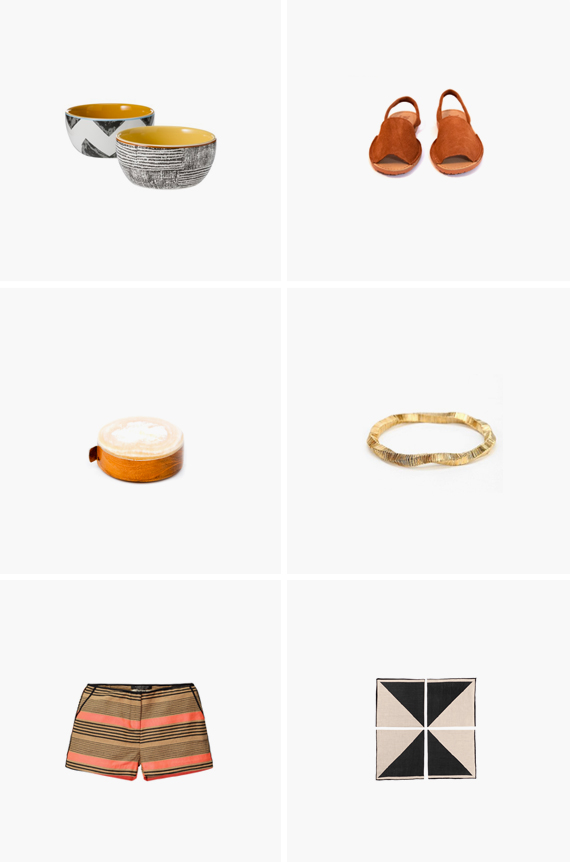 this week has been a bit stressful, and it being 95 degrees out everyday hasn't helped! but i've been running around getting all the supplies for the anthropologie event on sunday, which i hope you're coming to! if you aren't and you want to, there might still be a chance to RSVP! i'll be spending the weekend preparing for that while trying to stay cool in the meantime.
we're also STILL doing honeymoon research (we're so lost on where to go) and working on the wedding invites (i think i FINALLY figured out the design) i hope you have a great weekend!
01. these little patterned dip bowls would look so cute at a summer party filled with guacamole and dips.
02. the perfect sandal because they don't require a pedicure. couldn't believe how few women i saw in france not wearing them.
03. a gorgeous horn tape measure? like come on. when am i winning a lottery to buy all these lovely things i don't need?
04. i love stretchy jewelry, so when i saw this bracelet i was like that looks like something i would have worn when i was 11, but pretty.
05. i looove these striped shorts and i bet you might too.
06. i'm clearly into triangles and clearly into coasters.