built in cabinet facelift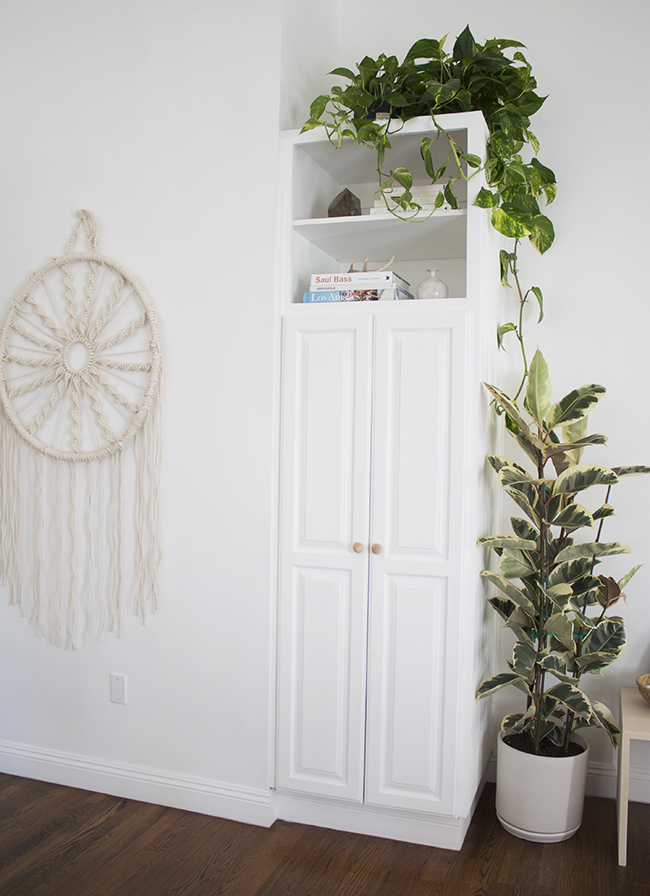 for some reason the owner before us had installed this big built in cabinet right in the entryway of the house. we initially planned on just tearing it out, but decided we needed the storage and we were too afraid of what the floor looked like underneath. it was this gigantic 9′ eye sore that is basically the first thing you see when you walk into the house — so i had to figure out a way to live with it.

the first thing we did was remove the moulding on top. i had my painters do it, but they essentially just hit it with a hammer and removed it.
also i didn't realize before moving in that people actually chose to use those cathedral style cabinets, but i can't stand them. and these are not the only ones — the built in cabinets in our hallway, all the doors in the house have that curve design and i am not a fan. so i knew i had to get rid of those. i first looked into getting custom doors to replace these, but did you know that's a huge huge thing? like lots of money and lots of phone calls and we were like ok forget it. so instead i just decided i'd remove the top cabinet doors and have it be open shelves.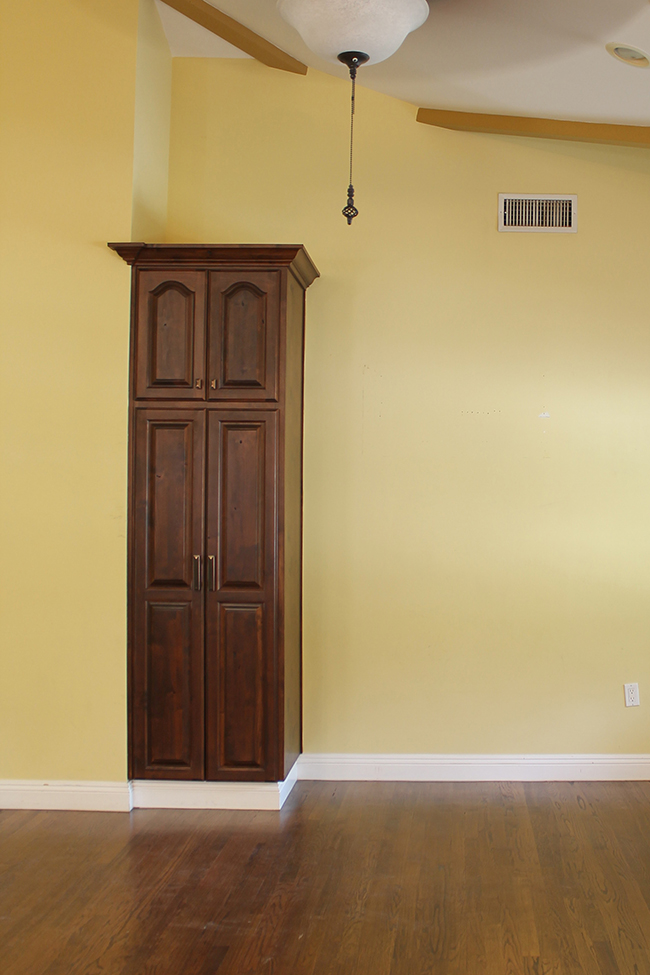 the next couple weeks, i worked on prepping to paint. yes this took WEEKS. the wood they used for the cabinet had a lot of "character" aka tons and tons of holes that i needed to patch up.
first i used wood filler and a flexible putty knife to fill all the wood holes, scratches and two of the four hardware holes because i wanted to use knobs versus pulls.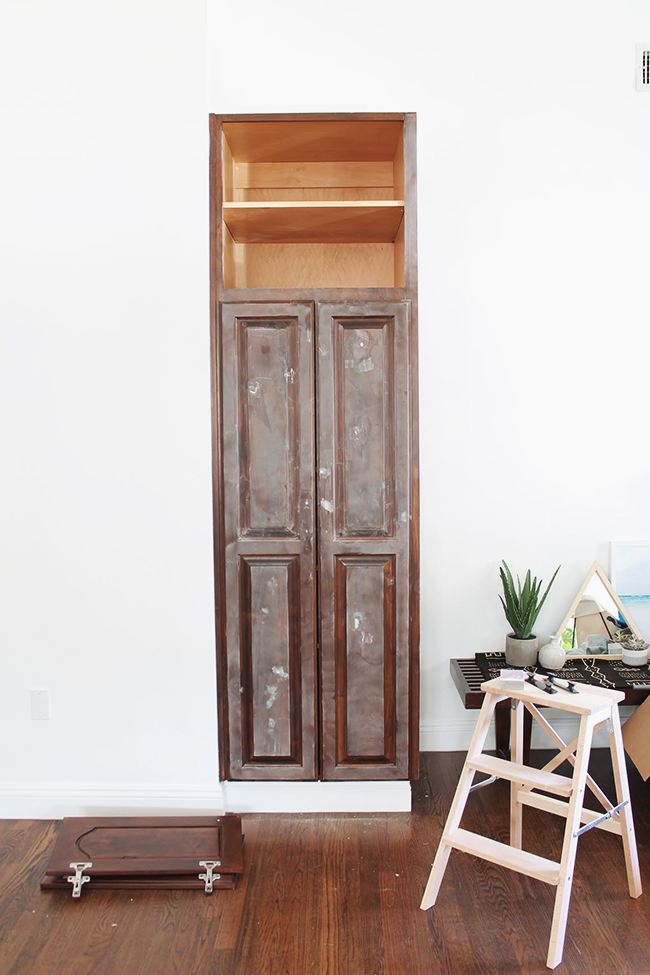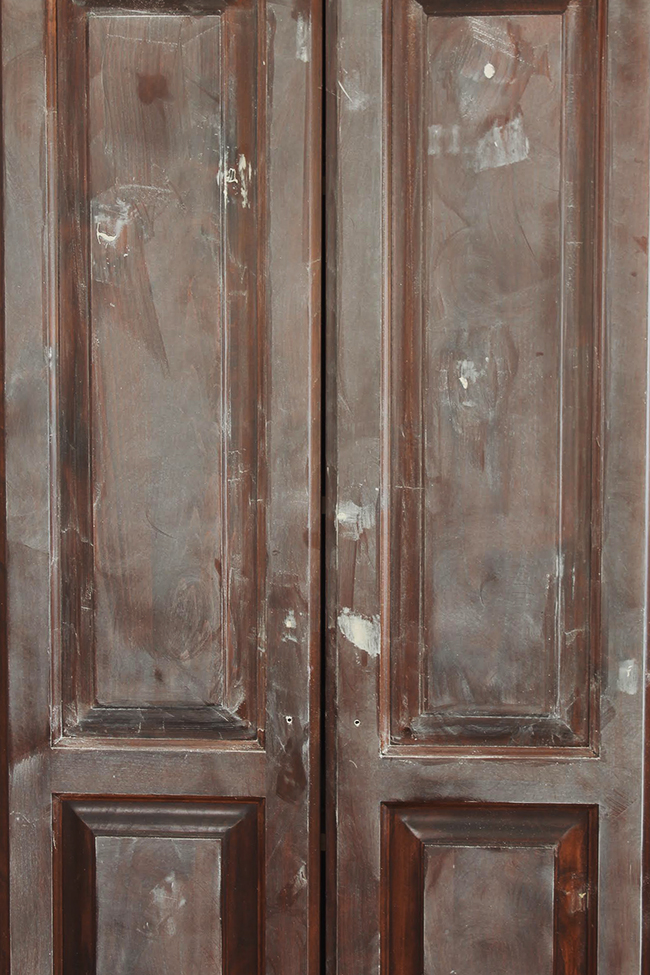 then i sanded… and sanded and sanded and sanded. i may have watched like 3 seasons of friends during this cabinet project. we've since bought a sander which i would have much rather used than doing it by hand, but i did it by hand.
after throughly sanding, i patched the holes again and sanded again, to make the holes 100% invisible before painting. once they'd all been patched and sanded to perfection, i used a damp cloth to clean the surface and then painted!
i wanted the cabinet to blend into the walls (the opposite of how it was originally) so i used the same wall paint (behr ultra pure white)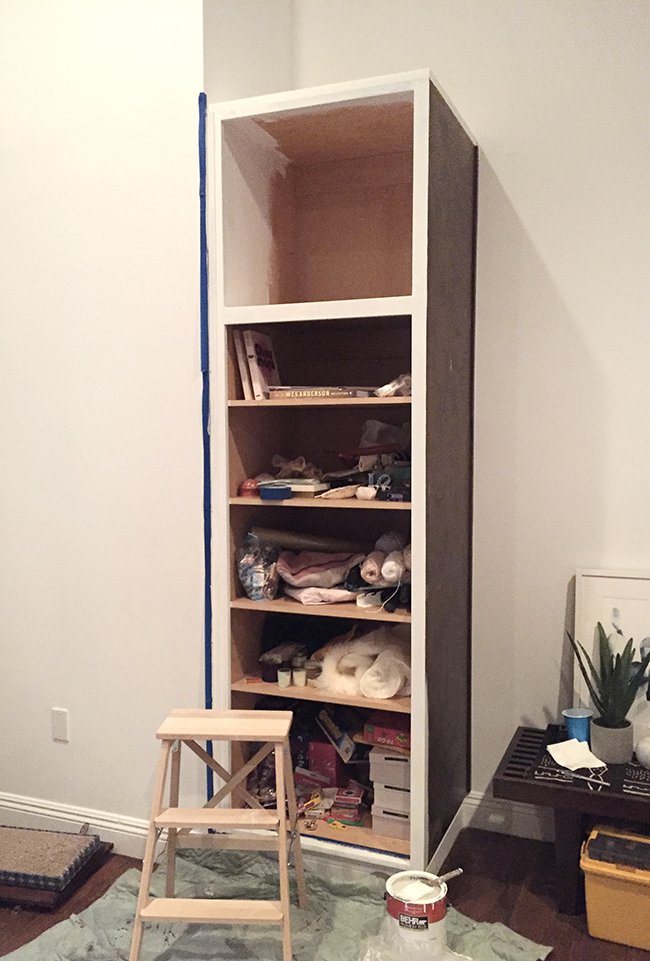 once i finished painting, i used some simple wood knobs and it was done! while i wish the cabinet doors were just flat, i'm so much less offended by it now and can definitely live with it. it's so much better right?!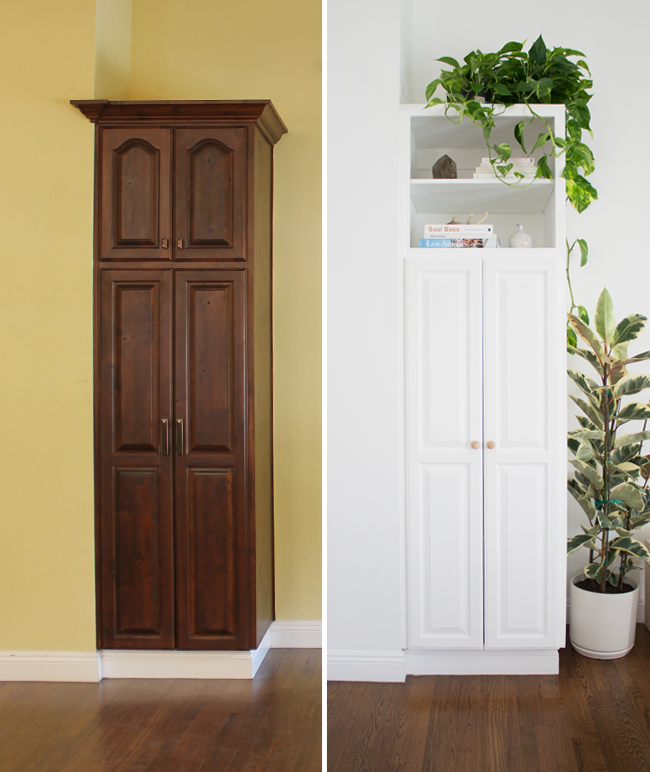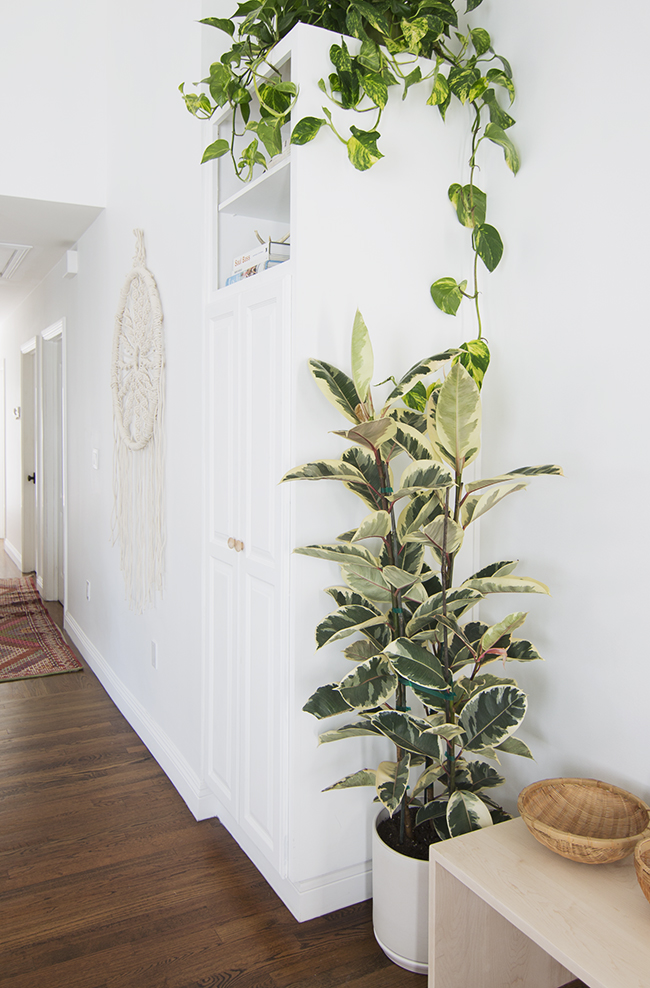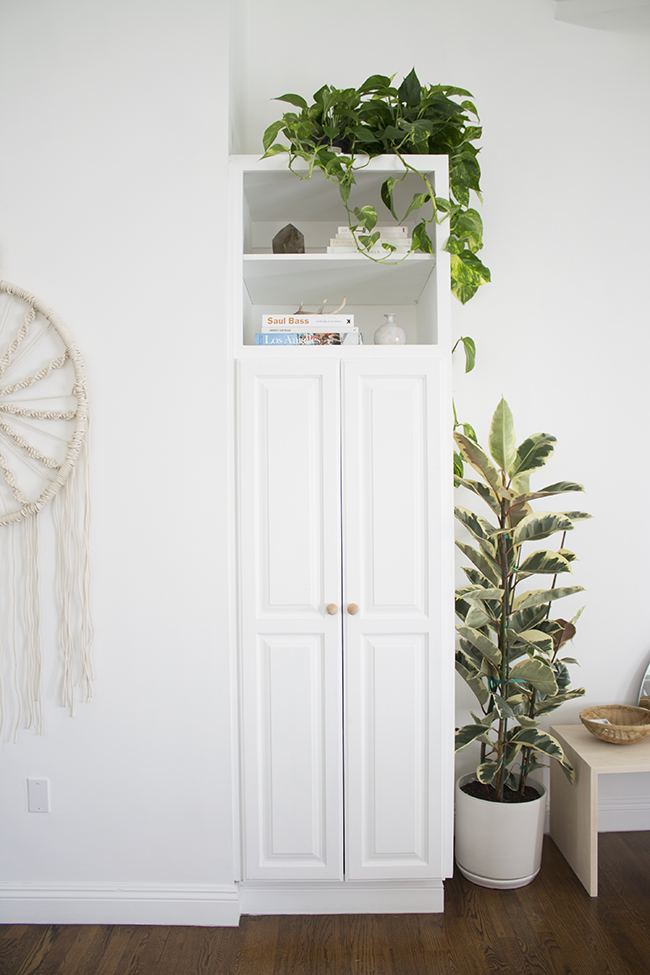 also, when in doubt — throw some plants on it.
---